Guide to Council Bluffs, Iowa
I have helped many families moving to Omaha. Contact me if you have any questions about the Omaha area or need help buying a home.
If you're an Omaha native looking to explore a neighboring city with a rich history, vibrant local culture, and plenty of amenities, Council Bluffs, Iowa, is just a stone's throw away.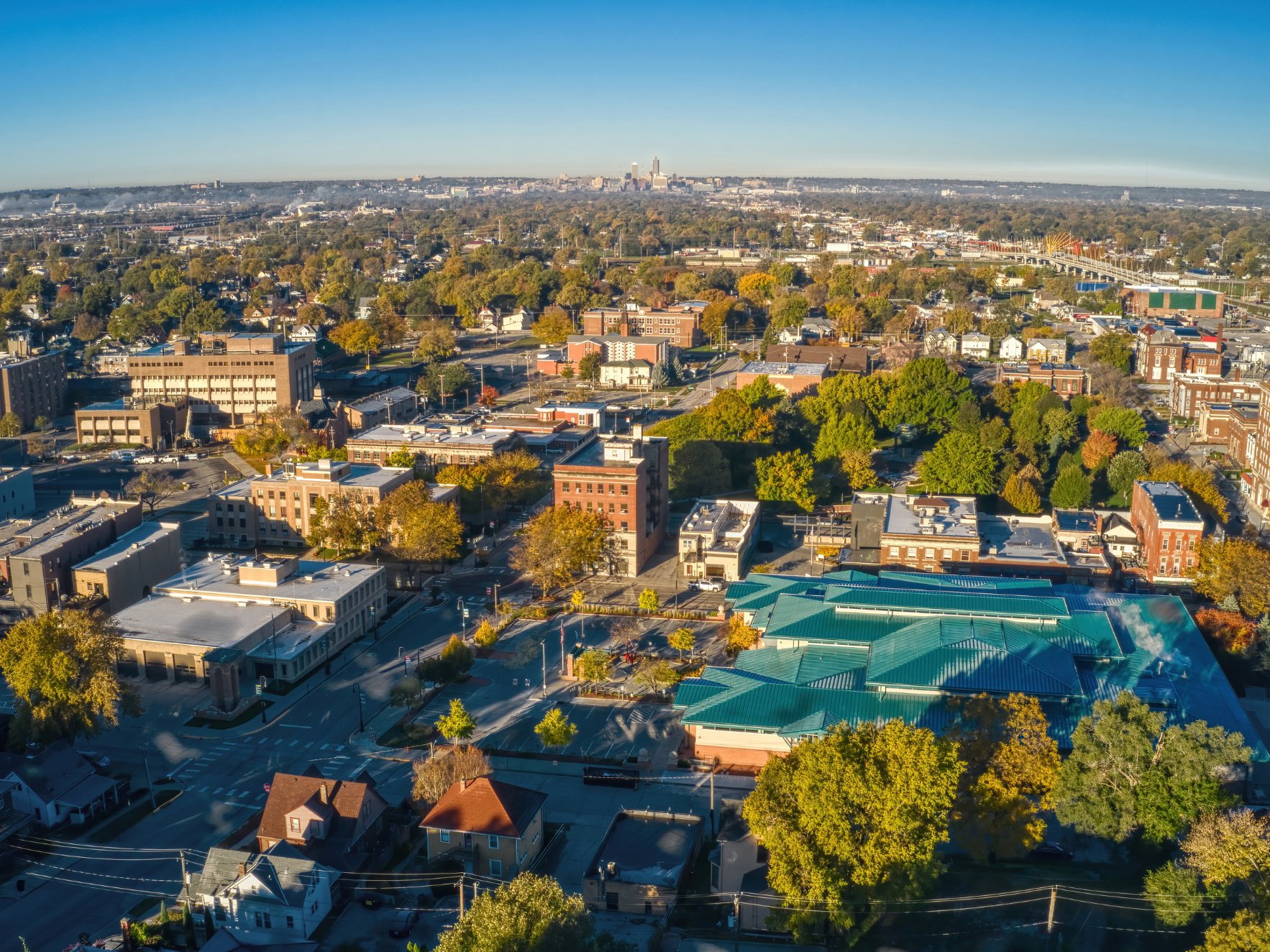 Located across the Missouri River from Omaha, Council Bluffs, IA offers a unique blend of history, entertainment, and family-friendly activities. In this guide, I'll take a closer look at what makes this city so special.
History
Council Bluffs has a history as fascinating as its name suggests. The city's name originates from the location of a meeting held by Lewis and Clark with the local Otoe and Missouri tribes on August 2, 1804.
Council Bluffs played a pivotal role in the westward expansion of this part of the Midwest, serving as the eastern terminus of the first transcontinental railroad, the Union Pacific. Back when it was known as "Kanesville" (named after US military officer Thomas L. Kane), Council Bluffs was the starting point for many Mormons who joined the mass LDS migration to the Utah Territory in the 1840s.
The town was officially given its current name (based on its connection to Lewis and Clark) in the early 1850s. Today, Council Bluffs preserves its history through various landmarks and museums, making it a place where the past remains present.
Neighborhoods
Council Bluffs boasts a variety of neighborhoods, each with its own unique charm. From the historic downtown area with its quaint shops (including those located on the Historic 100 Blocks of West Broadway) to the newer developments near Lake Manawa, there's a place for everyone to call home.
Other notable neighborhoods include the West End, the Heights, North Broadway, and Fairmont Park. Each neighborhood offers a distinct blend of housing styles (ranging from Victorian to 21st-century eclecticism), catering to different lifestyles and preferences.
Daily Life
Life in Council Bluffs offers a quieter pace than its big-brother neighbor, Omaha. Residents of the so-called "Counciltucky" area enjoy a strong sense of community and access to parks, schools, and shopping centers, with a recent focus on urban renewal.
Meanwhile, the city's nearness to Omaha means residents and visitors can access the amenities and job opportunities of a larger city while enjoying the comforts of living in a smaller one.
Transportation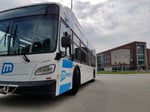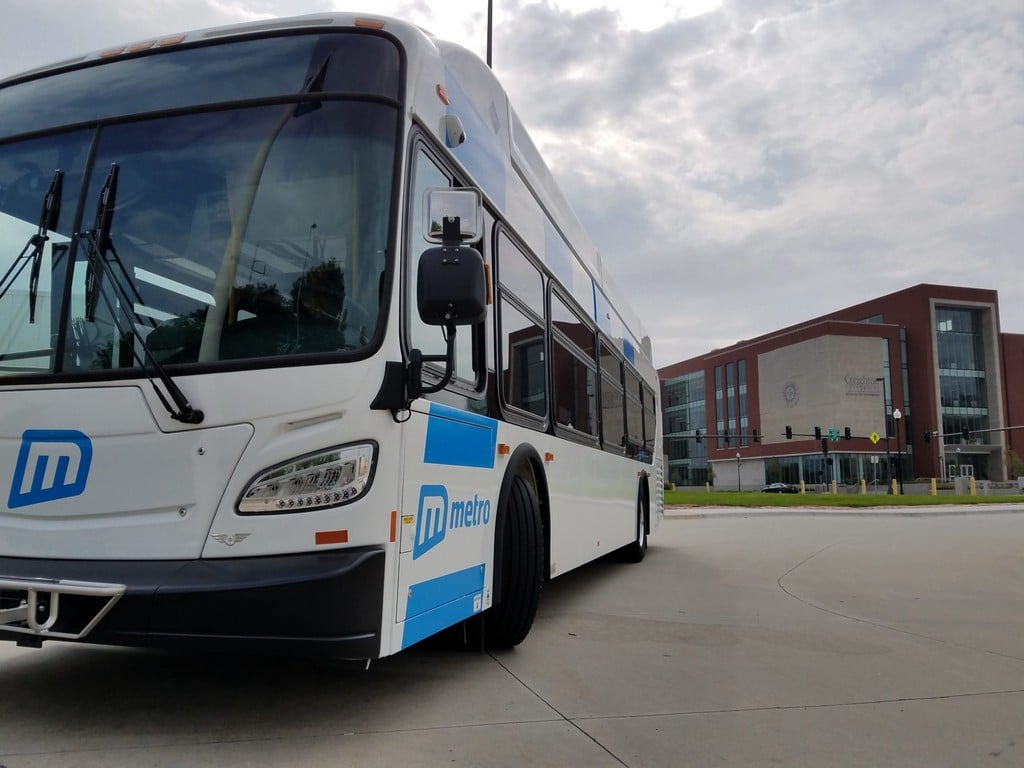 Council Bluffs is well-connected to Omaha via Interstate 29 and Interstate 80, making it a convenient option for those who work in Omaha but prefer a quieter residential atmosphere. There are also several smaller towns located on the outskirts, including Crescent, Weston, McClelland, Treynor, and Mineola.
As part of the greater Omaha metropolitan area, the city of Council Bluffs also has access to public transportation. This includes Omaha Metro city bus services (the program's blue and yellow routes run between the west and east sides of the Missouri River), as well as biking trails for environmentally conscious commuters.
Job Opportunities
While many Council Bluffs residents commute to Omaha for work, there are still ample job opportunities within the city itself.
Key sectors include manufacturing (such as ConAgra Brands), healthcare (including a variety of assisted living facilities), education (including the Council Bluffs Community Schools District), and retail (ranging from chain outlets to mom-and-pop shops).
With its centralized location and business-friendly environment, Council Bluffs continues to attract new businesses that in turn create more employment prospects.
Weather
Like most towns in the Heartland, Council Bluffs regularly experiences four distinct seasons (sometimes all in the same week!).
Iowa winters can be cold with occasional snowfall, while summers are warm and humid. Spring and fall offer milder temperatures and beautiful scenery, making them ideal times for outdoor activities (more on those later!).
Schools
Although its population is about 13% that of Omaha, Council Bluffs nevertheless has a growing school system in both the public and private sectors.
Public Schools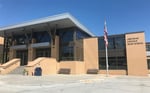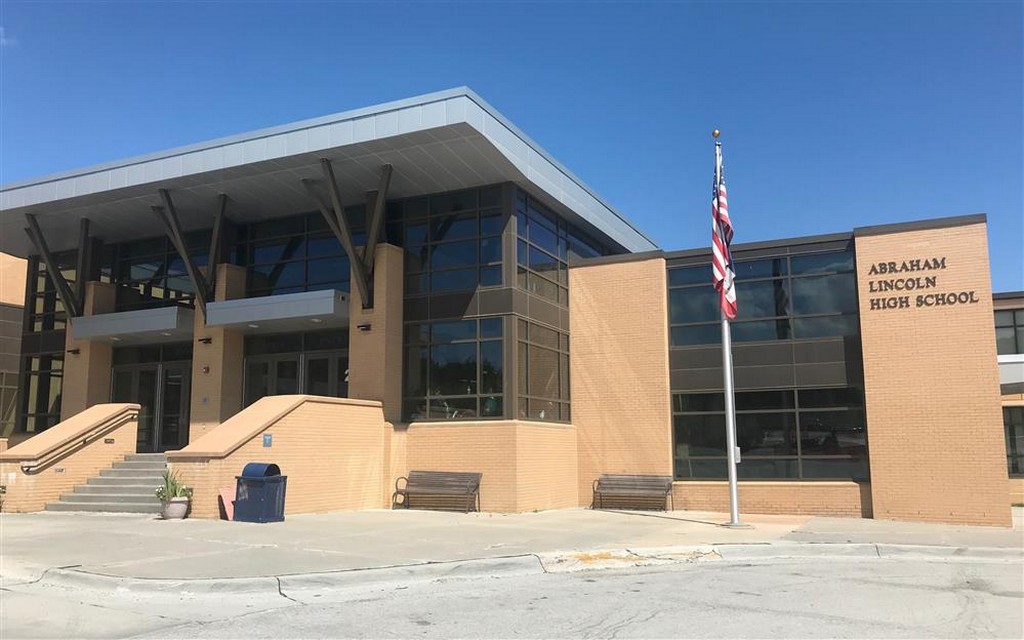 The Council Bluffs Community School District oversees the city's public education system. It includes nearly a dozen elementary schools, two middle schools, and two high schools (Abraham Lincoln High and Thomas Jefferson High), each aimed at providing quality education for children of all ages.
Private Schools
Several private schools in Council Bluffs offer alternative educational options.
St. Albert Catholic and Heartland Christian are among the notable PreK-12 choices. Other options include Liberty Christian School (K-12), OneSchool Global (grades 3-12), and St. Paul's Lutheran Early Childhood Center (PreK-6).
For the younger set, there is a Montessori option available for Pre-K and kindergarten students at the Montessori Children's House.
Higher Education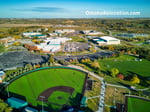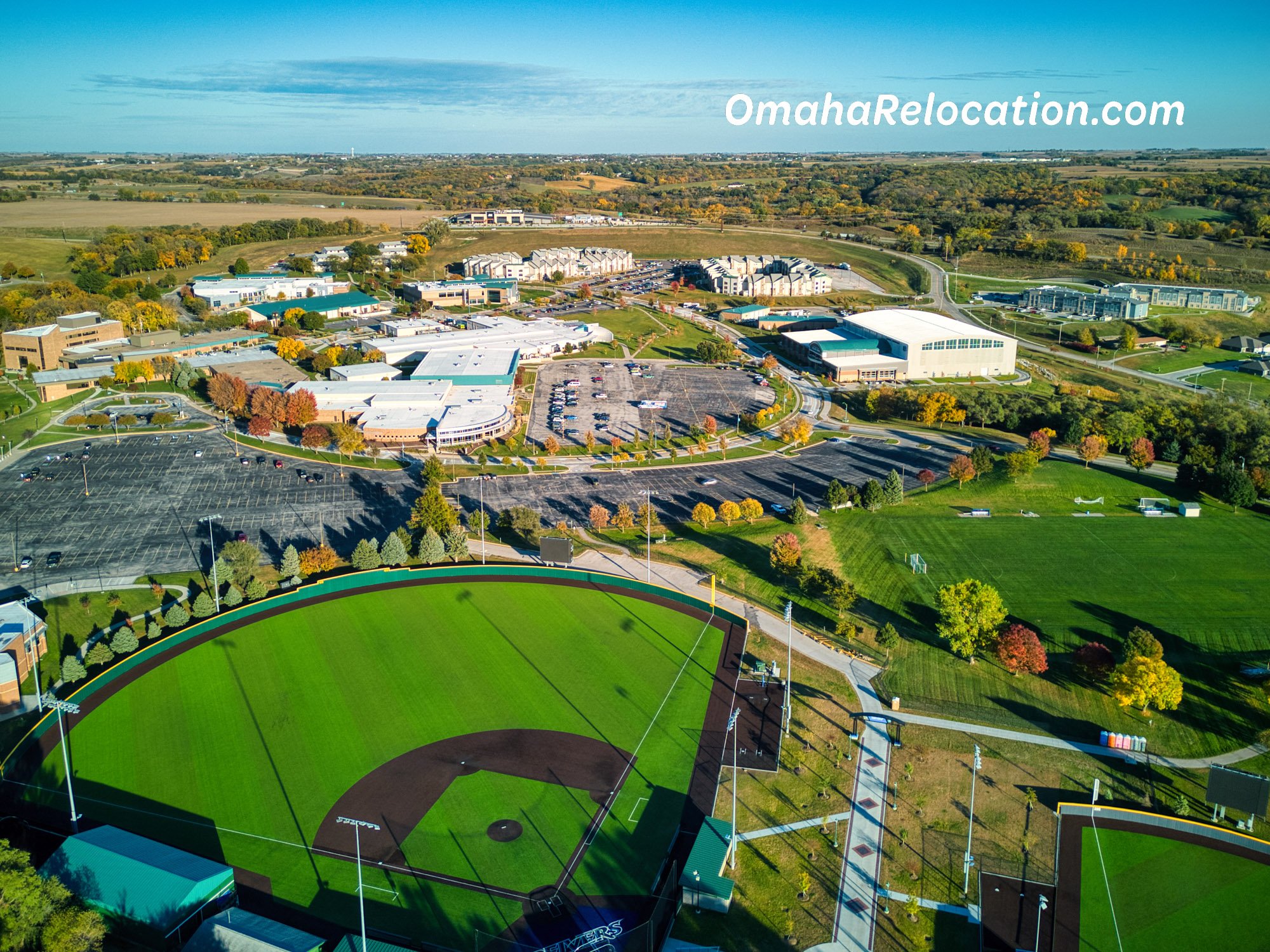 Council Bluffs does not have a public or private university but has been home to Iowa Western Community College, which provides a wide range of educational programs, since 1966. This accredited institution features a wide variety of sports teams (go Reivers!), whose men's and women's programs have won a combined 15 Division I National Junior College Athletic Association (NJCAA) Championships.
Iowa Western also has a partnership with Storm Lake's Buena Vista University, a private institution offering undergraduate and graduate programs. BVU has multiple satellite campuses throughout the state of Iowa, including Council Bluffs.
For those seeking a broader range of academic options, CB's close proximity to Omaha offers access to several universities and colleges, including the University of Nebraska-Omaha (UNO), Creighton University, Bellevue University, and more!
Things to Do
Council Bluffs certainly punches above its weight when it comes to offering great recreational opportunities for residents and visitors alike.
Below are some of the top ways to stay entertained east of the Missouri!
Family-Friendly Activities
Council Bluffs has striven to become a pleasant city with plenty of family-friendly activities to keep kids entertained. Places like the Union Pacific Railroad Museum, Joe's Indoor Karting Center, and the Pirate Cove Water Park provide endless opportunities for family fun.
Union Pacific Railroad Museum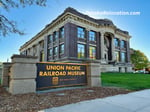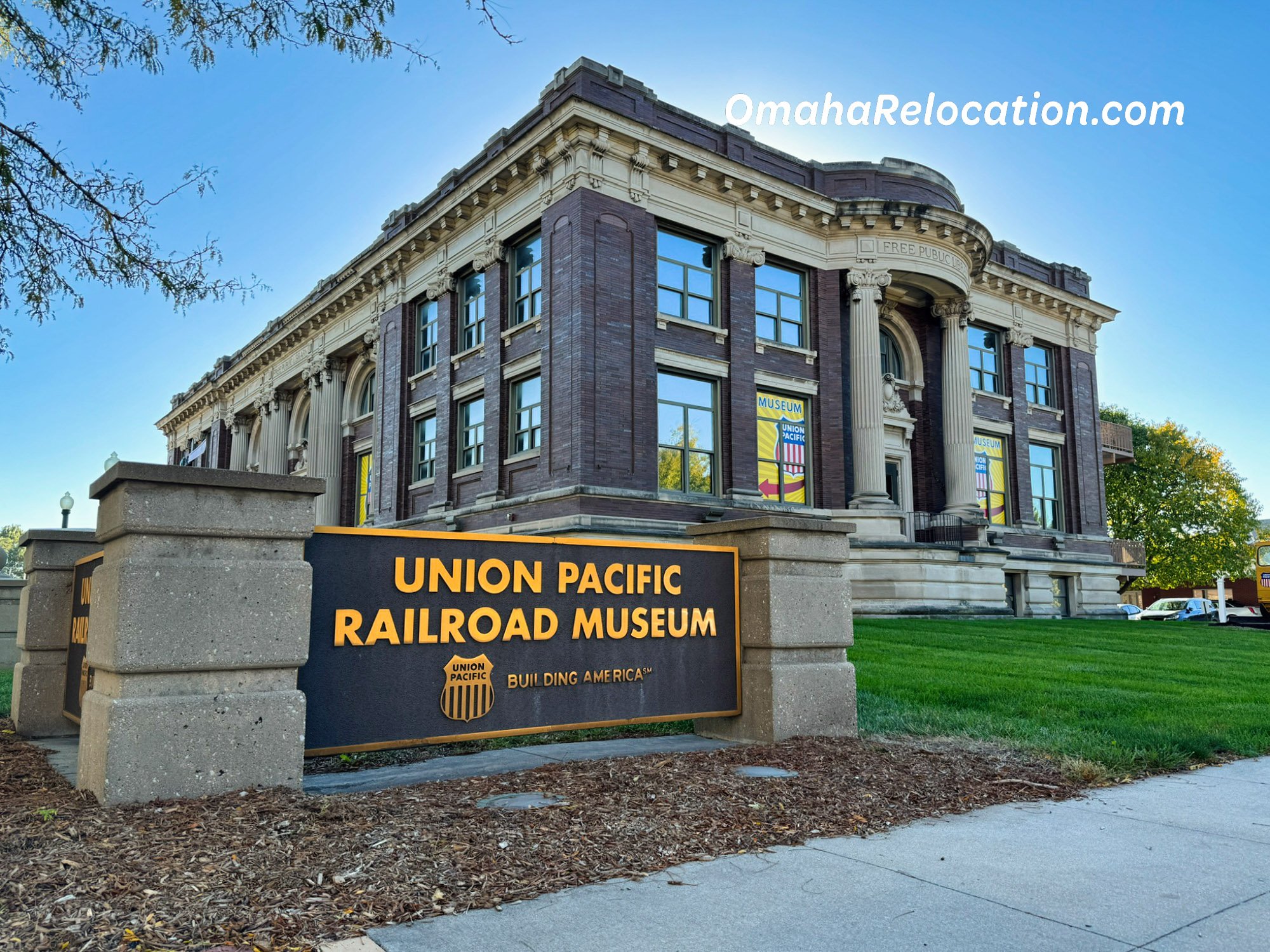 This location is one of the most well-known attractions in the entire city. Dedicated to housing Union Pacific's Historical Collection and promoting knowledge about the region's earliest railroad history, the Union Pacific Railroad Museum features railway exhibits, a memorialization of President Lincoln, and traveling exhibits centered on frontier and railway history. General access is free to the public.
Pirate Cove Water Park
Open throughout the summer, Pirate Cove Water Park is a great way to share some family fun in the sun! What makes this park stand out is its pirate-themed play features, including a pirate ship structure and a sand area. Pirate Cove also offers swimming lessons and even hosts pool parties!
Ditmars Orchard & Vineyard
If you're looking for something rustic, especially in the fall, Ditmars is the place to go. From fresh orchard apples to autumn pumpkins, Ditmars has something special for you. The Orchard Store offers apple and grape wines, as well as regular and hard ciders, while the Orchard Cafe sells savory entrees, sweet apple cider doughnuts, and fresh fruits.
Ditmars also has a tractor-tire-themed playground, a corn maze, a petting zoo, and even a human hamster wheel!
Joe's Indoor Karting Center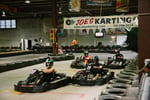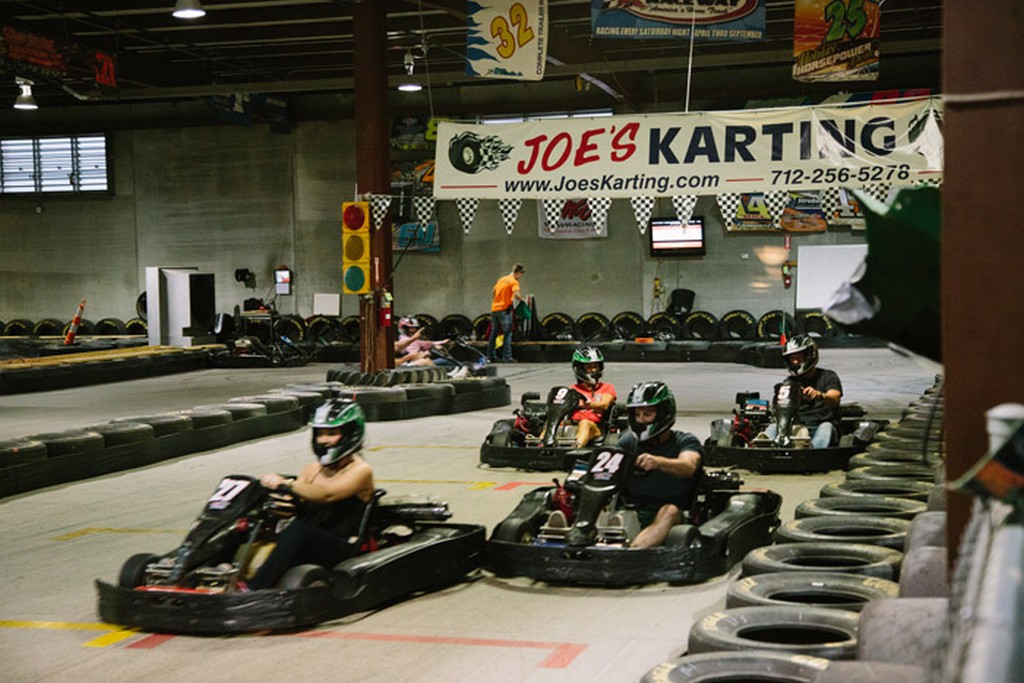 For the adrenaline junkie in your life, Joe's Karting is an unbelievable way to get your heart pounding and your blood flowing. The location offers drop-in go-karting, special pricing for parties, racing lessons, and more. If you're nervous about high-speed indoor racing, you can also try out a racing simulator at the facility.
Historic General Dodge House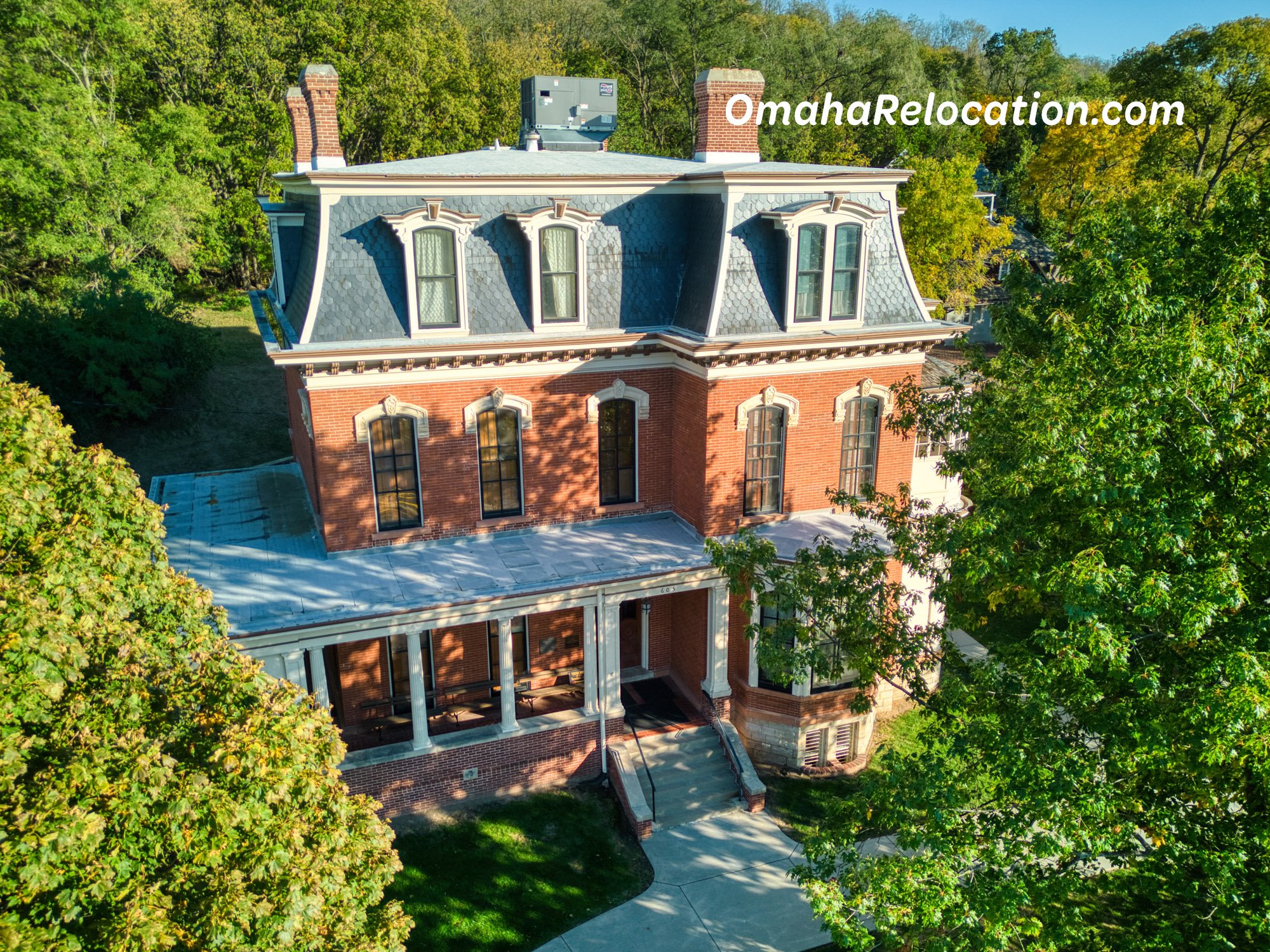 Built in 1869 by Major General Grenville M. Dodge, a key figure in the development of the Transcontinental Railroad, the three-story mansion now known as the Historic General Dodge House is preserved as an important part of Council Bluffs' history. A connected exhibit is the August Beresheim House, another piece of Iowa's frontier legacy.
The Bregant House
Also known as the "Little People's House," the Bregant House was built to accommodate the small stature of its owners, former vaudeville performers Jean and Inez Bregant (who measured about 45 inches and 42 inches, respectively). As a result, everything from the light switches to the medicine cabinet is situated low enough to fall within reach of people with dwarfism.
Squirrel Cage Jail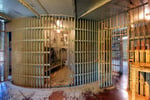 Another site of historical interest is the Squirrel Cage Jail. Constructed in the late 1800s, this facility is an example of a "rotary jail," which was a design that allowed entire jail cells to be rotated in a "lazy Susan" fashion. Although the jail was closed back in 1969, some people say that the building is . . . haunted!
The Cryptic Room
With four consecutive wins in Omaha's Choice Awards in the "Best Escape Room" category (2019-2022), the Cryptic Room has been making a name for itself. With five unique games designed in-house, with plots ranging from treasure hunts to thwarting an assassination, the Cryptic Room promises some brain-bending fun for the entire family!
Thunderbowl
If you and your kids love bowling, then the Thunderbowl is the place to be! This 32-lane bowling alley includes an arcade (which features classics like Pac-Man and movie tie-ins like Jurassic Park Arcade), a sports bar, and even an outdoor fire pit for those summer nights!
Pirate Putt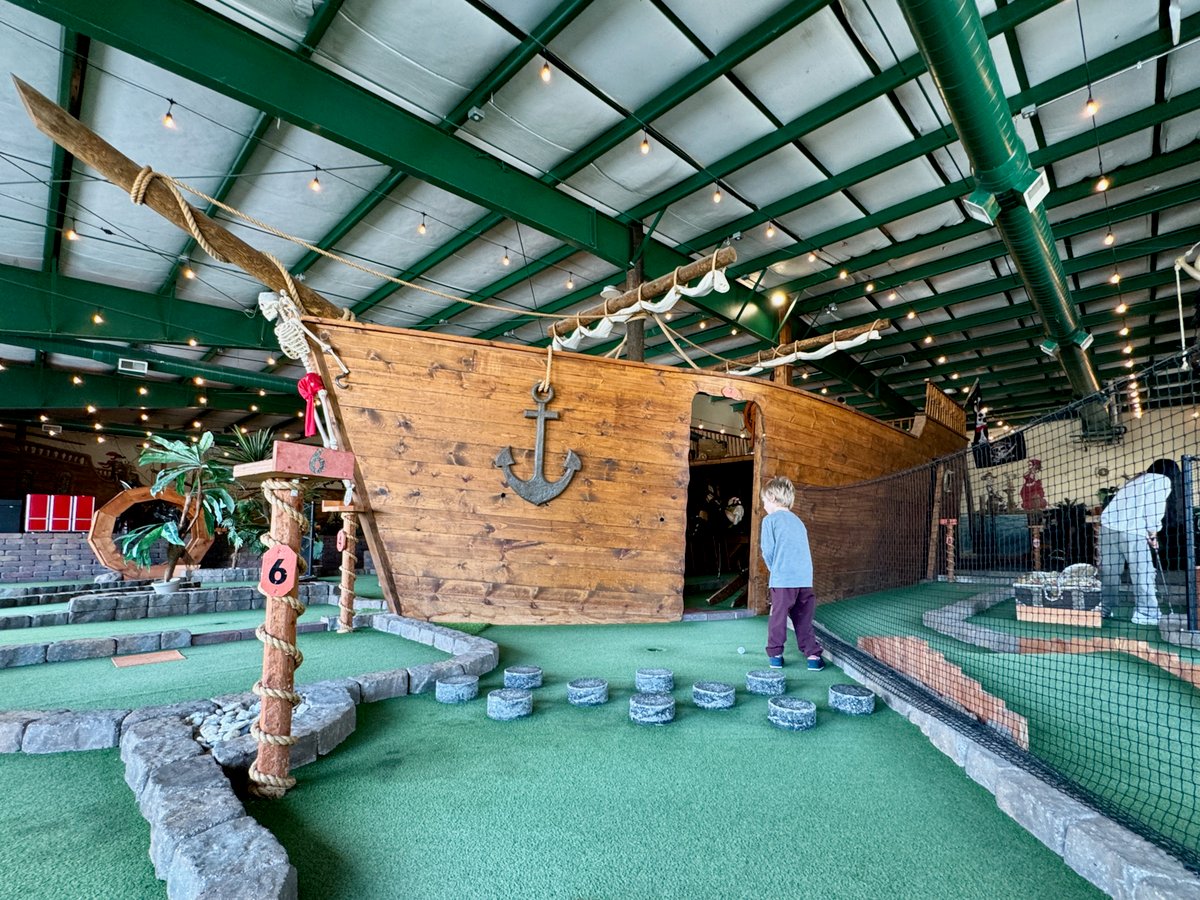 For fans of mini-golf, especially if you enjoy the likes of Prehistoric Putt in Omaha and Medieval Putt in Elkhorn, Pirate Putt is a fun way to explore two 18-hole courses. Unique course features include walking the plank, firing a cannon, and exploring "under the sea."
The Hub Trampoline Park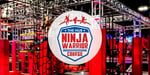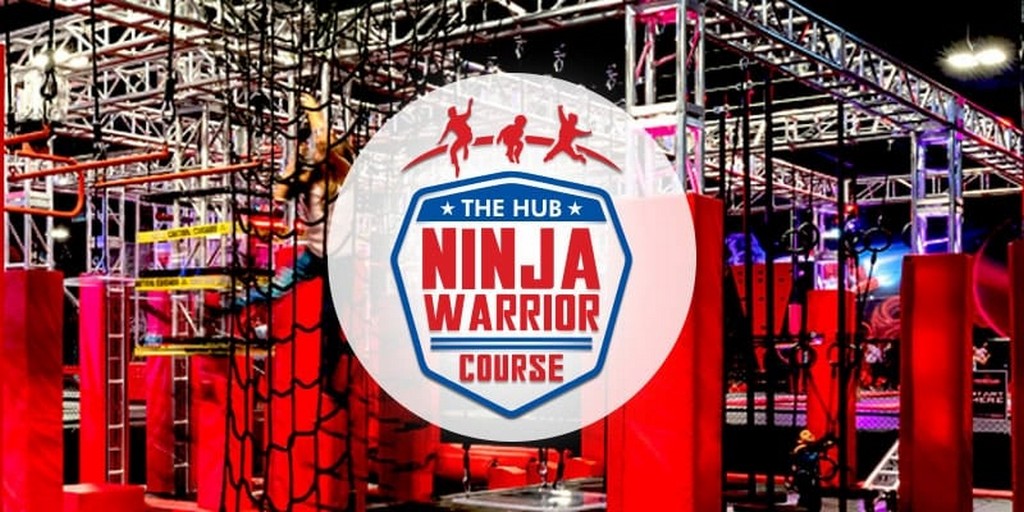 If your kiddos have a lot of energy, the Hub Trampoline Park is a great way to spend an afternoon or evening. Various ticket prices provide access to the main trampoline park, a "Ninja Warrior" course, and smaller courses for little visitors. Other games and attractions include dodgeball, dunk hoops, and even a jousting beam for one-on-one matches!
And if none of these options quite catch your family's attention, you can always visit other historical sites of interest (like the Golden Spike Monument) or just catch a movie at the AMC Council Bluffs 17.
Outdoor Recreation
Council Bluffs offers numerous parks, trails, and recreational areas. Whether you love hiking, biking, running, boating, fishing, kayaking, swimming, or camping, there's a spot in Council Bluffs for you!
Hitchcock Nature Center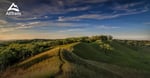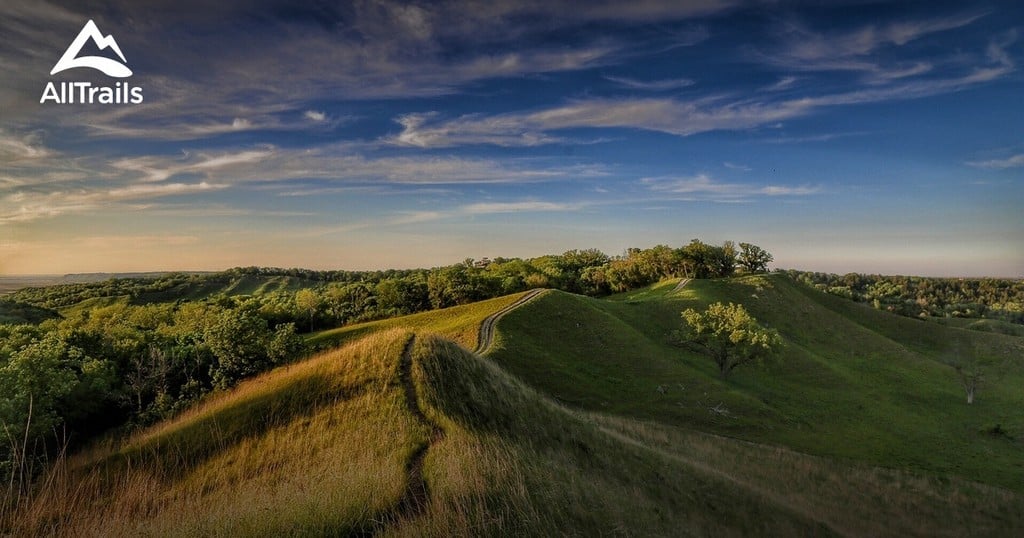 The Hitchcock Nature Center is one of the most notable outdoor recreation areas in the entire Pottawatomie County region. It features over 1,200 acres of preserved prairie and woodlands, perfect for anyone seeking a genuinely outdoorsy experience.
Plus, this nature preserve is located on the Loess Hills Scenic Byway, an epic hiking and biking trail that stretches from Akron, IA to Hamburg (near the Iowa-Missouri state line). If you're looking for an outdoor adventure in Council Bluffs, Hitchcock is the place to go!
Lewis and Clark Monument Park
Located just north of town, Lewis and Clark Park provides a scenic overlook of the Omaha area to the west, plus hiking opportunities via access to the Lewis and Clark National Historic Trail (which measures 4,900 miles long, stretching all the way to the mouth of Oregon's Columbia River!). The park is also a great spot for mountain biking and picnicking.
Big Lake Park
Another great local outing area located north of Council Bluffs is Big Lake Park. This 191-acre park allows visitors to fish for rainbow trout (stocked twice per year), go for an all-natural stroll along a walking trail, or watch the kiddos play on the playground.
Lake Manawa State Park
For being a relatively small city, Council Bluffs has no shortage of great local parks. Located south of town, Lake Manawa State Park is a popular destination for anyone looking to boat, camp, or hike on a bigger scale. The park provides access to several hiking and biking trails, such as the Bob Kerrey Pedestrian Bridge and the Wabash Trace Nature Trail (the former of which crosses into Omaha).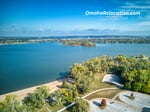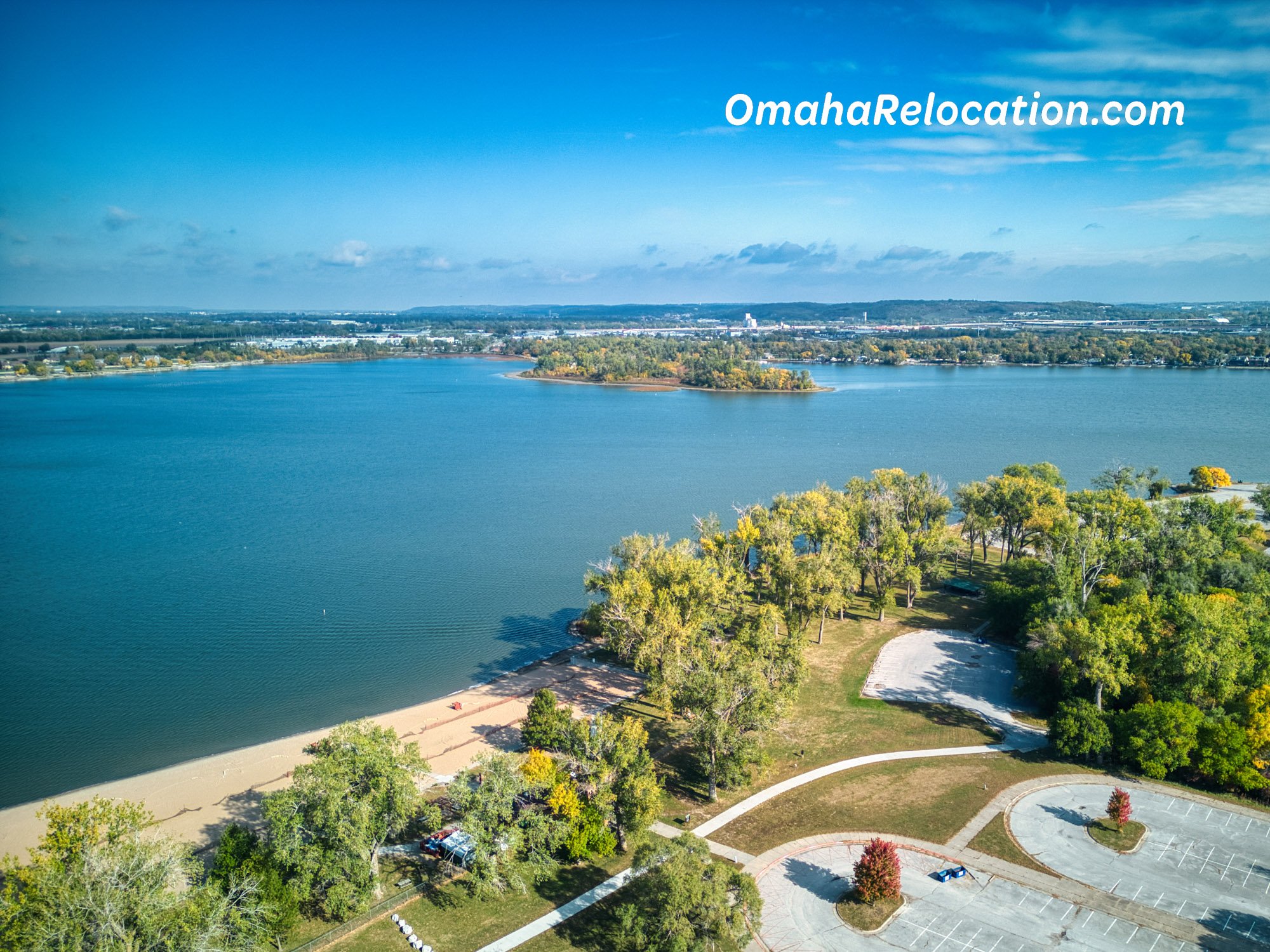 With 1,500 acres of land surrounding Lake Manawa, the park has ample opportunities for visitors looking to camp, kayak, or fish for walleye. Plus, the recently renovated, ADA-accessible Dream Playground gives kiddos the chance to climb on massive playsets and have a blast playing pretend in kid-sized replicas of local sites!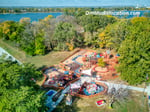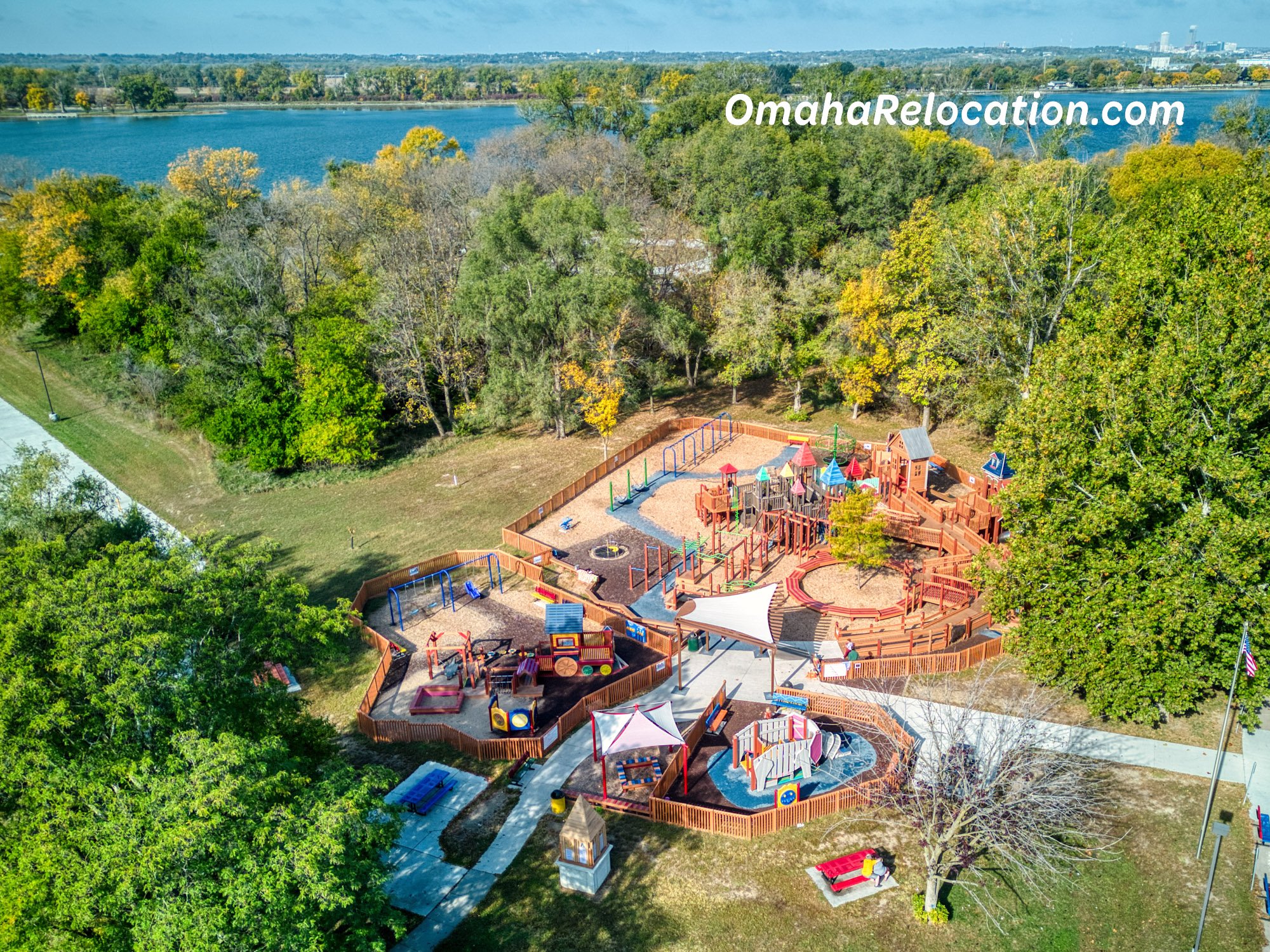 Mt. Crescent Ski Area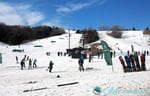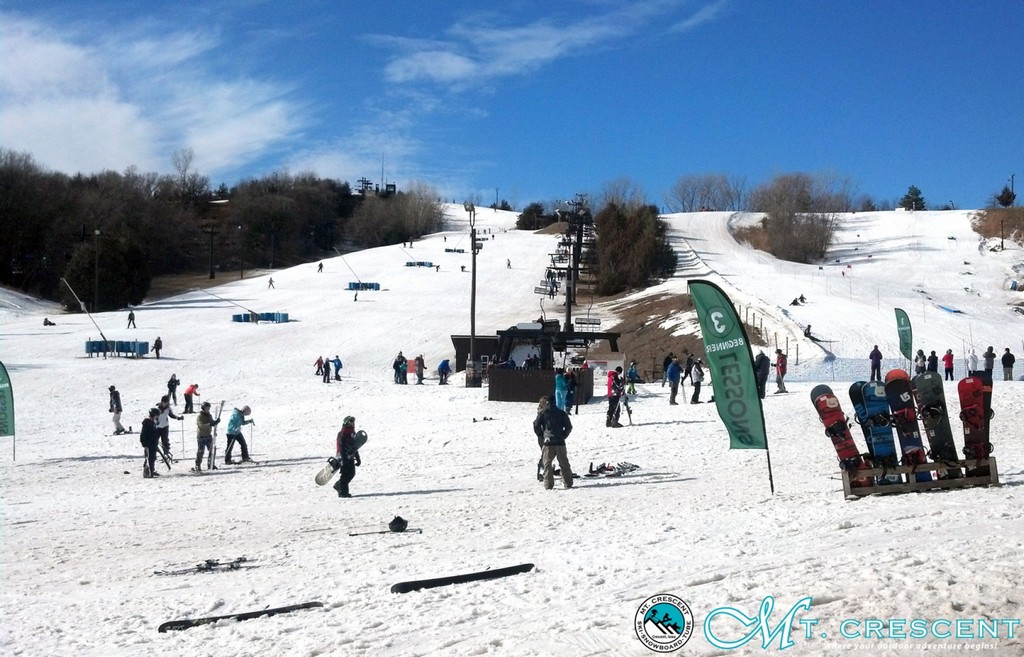 When you think of Iowa, you probably don't imagine skiing. One notable exception to that assumption is the Mt. Crescent Ski Area, which is located in Honey Creek (just north of Council Bluffs) and gives CB and Omaha residents the chance to learn to ski on 2,400-foot runs.
Visitors can also sled on runs half that size and even do some night skiing! As you might imagine, the Mt. Crescent Ski Area is only open during winter, but during that time, staffers use professional snow-making equipment to provide a Colorado-style ski experience all season long.
Shopping Opportunities
Whether you're looking for big-box retailers or charming boutiques, Council Bluffs has you covered. The Metro Crossing Shopping Center is a popular destination for shopping enthusiasts. While CB has some popular chain locations, such as Bass Pro Shop, Kohl's, and Hobby Lobby, we'll focus on stores you won't find anywhere else.
Dusted Charm
This boutique, located on Council Bluffs' Historic 100 Block, features everything from tops and tees to sweaters and rompers. Dusted Charm is an eyecatching shop to visit, whether you're shopping for yourself or looking for the perfect gift for that special someone.
The Olive Branch
The Olive Branch specializes in handmade goods and gifts, such as colorful bags and totes, unique scented candles, and housewarming gifts of all sorts. The store has only recently established a website, so I recommend checking out their Facebook page or swinging by in person to get a better idea of their full catalog of fun products.
The Sugar Makery BitterSweet Dessert Bar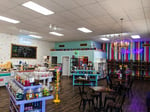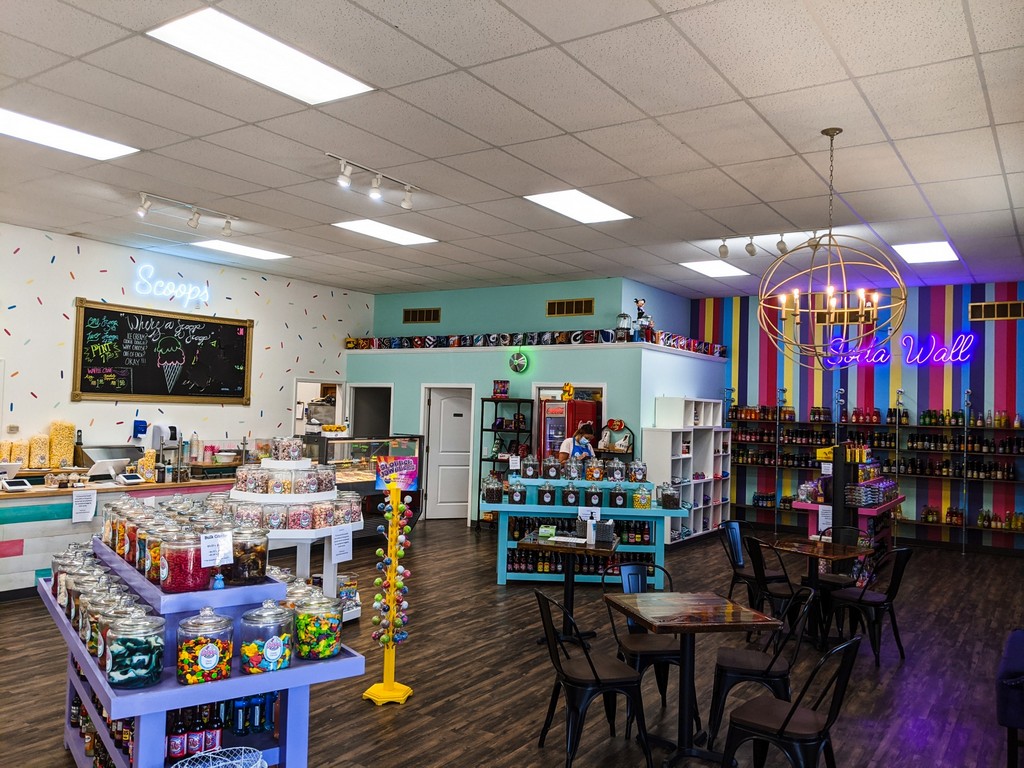 In case you get a craving for something sweet while at the Olive Branch, you're in luck. Located right next door, the Sugar Makery sells 50 varieties of popcorn (popped daily and coming in savory flavors like beer cheese, as well as sweet options like birthday cake). You can also buy homemade fudge, dozens of candy choices, and custom cakes.
Kanesville Kollectibles
If you're in the mood for something tangible and permanent, try out Kanesville Kollectibles. This collector's shop features several types of collectible items. Their most prominent feature is their 1 million-unit record collection, which includes 45s, 78s, and LPs.
If you're less interested in music and more into comic books, Kanesville Kollectibles also has 25,000 used comic books in the store, including rare or vintage issues. For the movie fan, they also sell and trade VHS and Betamax tapes, DVDs, and Blu-rays.
Jan-Tiques
Speaking of vintage items, Jan-Tiques is a unique shop that specializes in restoring antique furniture. Whether you're looking for a 19th-century bookcase to adorn your office or a 20th-century Santa and reindeer set for Christmastime, there's always an interesting curio to discover at Jan-Tiques.
Restaurants and Eateries
For a town its size, Council Bluffs boasts a diverse culinary scene that features everything from classic American diners to international cuisine. Don't miss out on trying local chain favorites like Runza or experiencing the fine dining options along downtown's West Broadway.
Caddy Shack Bar & Grill
Located in midtown, Caddy Shack offers classic bar food (think burgers, wings, fried pickles, and Tex-Mex) at bar food prices. Caddy Shack also hosts several women's and coed volleyball leagues, pool leagues, and teams for bags (aka "cornhole").
Caddy's Kitchen and Cocktails
Not to be confused with the aforementioned Caddy Shack, Caddy's Kitchen & Cocktails is situated on the Historic 100 Block. This venue focuses on homemade American-style cuisine (such as steak bite appetizers, Southwest-style salads, and in-house mac and cheese), plus crowd-pleasing cocktails and craft brews. Caddy's also has a party room for larger groups.
Lincoln's Pub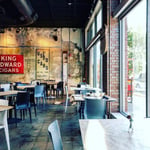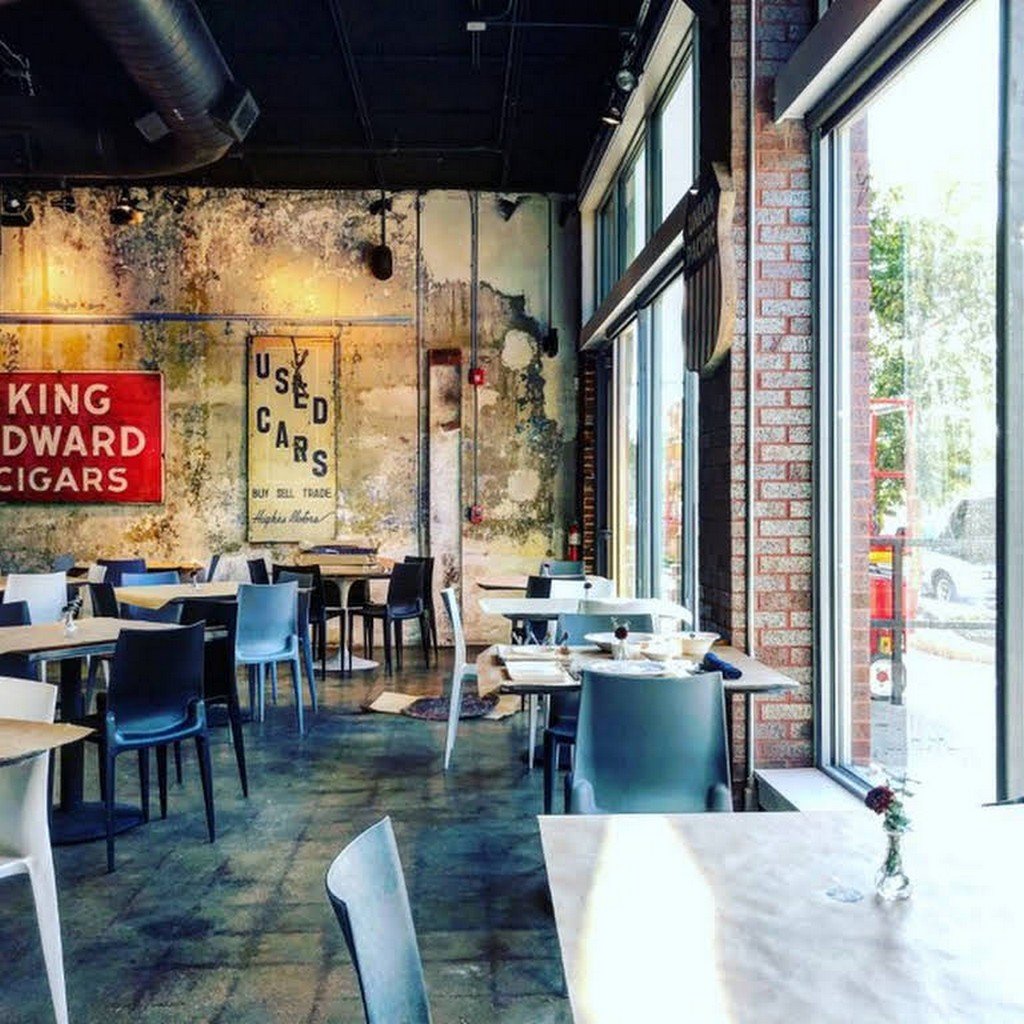 Situated just down the road from Caddy's, Lincoln's Pub aims to combine style with a sense of casualness. Its eclectic menu includes crab rangoon pizza, ramen entrees, and smash burgers. Attached to Lincoln's Pub, you'll find the bar's extension location, Jefferson's Lounge. This latter establishment has more of a classic sports bar feel, with a pool table, swivel chairs, live music, and several big-screen TVs.
The BLK Squirrel
This Historic 100 Block bar is all about affordable drinks, top-to-bottom-shelf spirits, and even cigars. You can also pick up last-minute groceries and similar amenities. The BLK Squirrel regularly offers drink discounts and hosts Midwest Pub Trivia nights – perfect for a fun night out with friends!
The Full Fledged Brewing Company
If you're into craft brews, then you'll probably be interested in Council Bluff's first venue dedicated to them. The Full Fledged Brewing Company features over a dozen craft-brewed beers, including multiple award winners. Whether you prefer IPAs, stouts, or lagers, you'll find a brew for you. And if you want to bring the whole gang along, you can rent out the Flight Deck (pun intended) for private events.
712 Eat + Drink
With a unique location (inside of a strip mall on the eastern end of town), 712 Eat + Drink is a brunch and dinner spot with an extensive assortment of drinks on tap or out of the bottle. Classic bar appetizers, house salads, flatbreads, tried-and-true sandwiches, and hearty fish or meat entrees make this restaurant equally suitable for date night or Saturday morning brunch with the fam.
Cellar 19 Wine & Deli
If wine bars are more your speed, Cellar 19 might be just the place you need. With freshly made sandwiches, pasta, and soups to pair with a wide variety of wines, craft beers, and house cocktails, Cellar 19 is an upscale option for CB visitors and residents alike.
Barley's Bar and Grill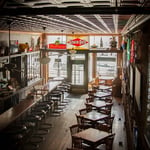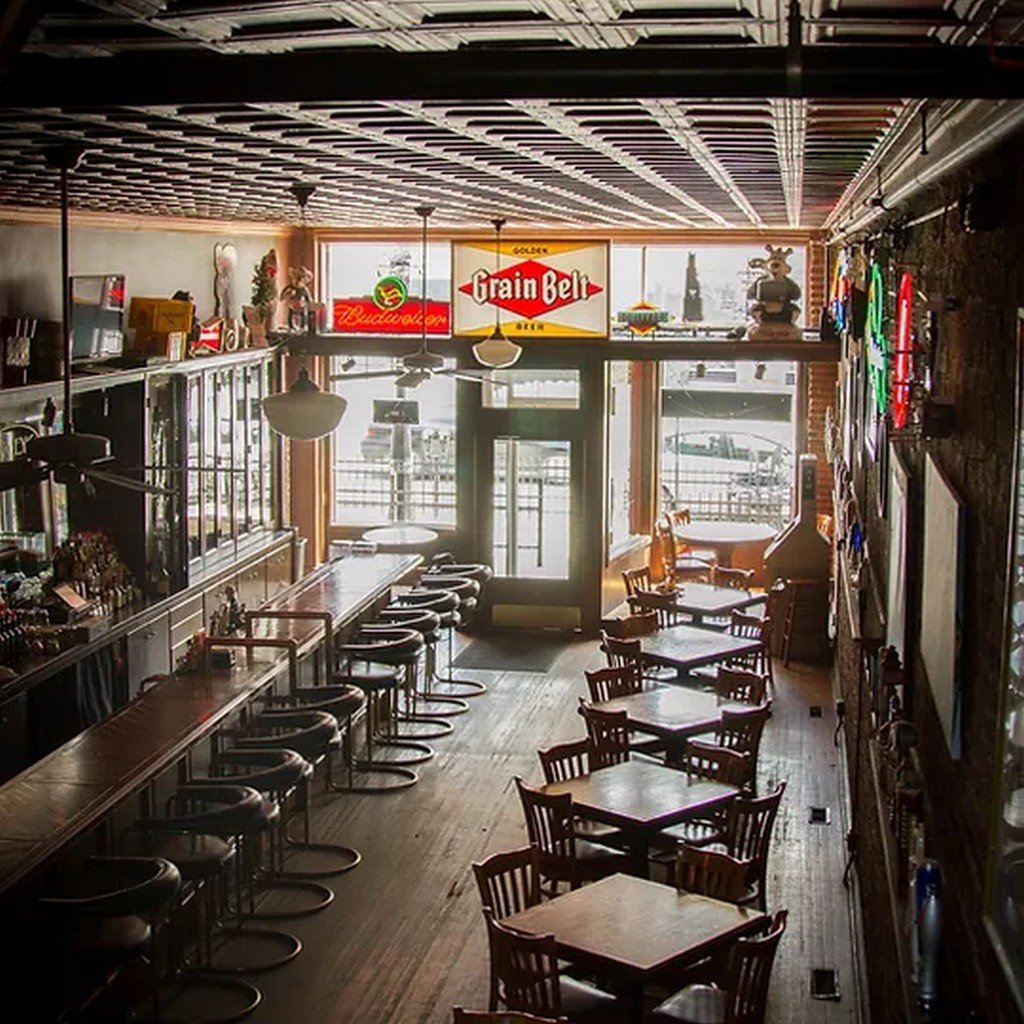 Love unique food served in a friendly atmosphere? Barley's in Council Bluffs is all about providing hearty food (from monthly burger specials to Philly steak-stuffed salad), beers of all kinds, and signature cocktails in a warm environment. This Historic 100 Block venue also offers party spaces; choose from the tap room, upstairs lounge, or the more intimate back room area.
The Mile Away Hall & Tavern
As the name suggests, the Mile Away Hall & Tavern is located just outside of town (specifically, about a mile north of northeastern CB). The Mile Away offers breakfast, lunch, and dinner options, plus regular specials (Taco & Tequila Wednesdays, anyone?). You can also join a recreational or competitive volleyball league or rent out the event hall for your next party!
Buck Snort Restaurant & Sports Bar
This fast-casual chain is an Iowa favorite, with locations all over the western half of the state. Buck Snort in Council Bluffs offers classic comfort food, from sweet corn fritters and fried cheese balls to "moose burgers" and pulled pork sandwiches. You can hear local performers or meet some friendly bikers while munching on your grub.
Pizza King
Founded in 1965, this family-owned pizza joint has been honored both locally and statewide with reader's choice awards and even recognition from Iowa's State House of Representatives. Pizza King is all about made-from-scratch thin-crust pizza, prime rib, and seafood served with a smile. You can also find specials for veal, chicken fried steak, and more.
Boxer Barbeque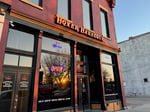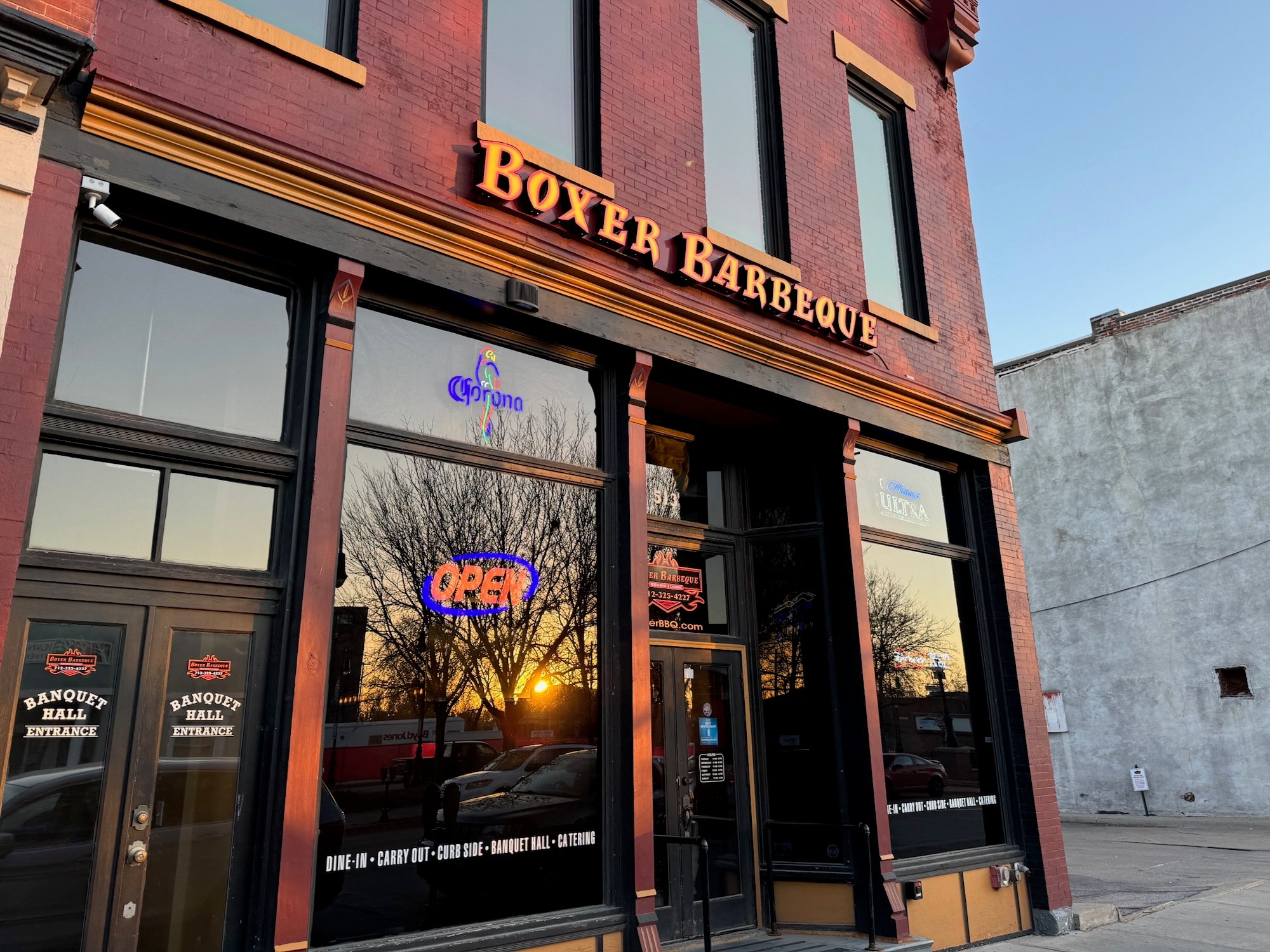 Located in the middle of downtown CB, this BBQ joint is all about high-quality meats, unique sandwiches, and homemade desserts. Boxer Barbeque also features a full bar (including beer, wine, and signature cocktails) and even a banquet hall for hosting events.
Tish's Restaurant
Do you enjoy scratch-made meals in a casual environment? Tish's Restaurant is a family-owned establishment that offers exactly that. Whether you're in the mood for Reuben eggrolls, a bowl of specialty chili, or a grilled cheese on Texas toast, you can find it at Tish's.
Doozies
If you love old-time burgers and ice cream, Doozies just might be the ideal eating spot in Council Bluffs for you. Since 2016, they've been serving homemade ice cream alongside burgers made from locally sourced beef, plus classic diner sides like fries and onion rings. And the ice cream flavors get rotated every day, so there's always the chance to find a new favorite treat!
Christy Creme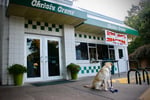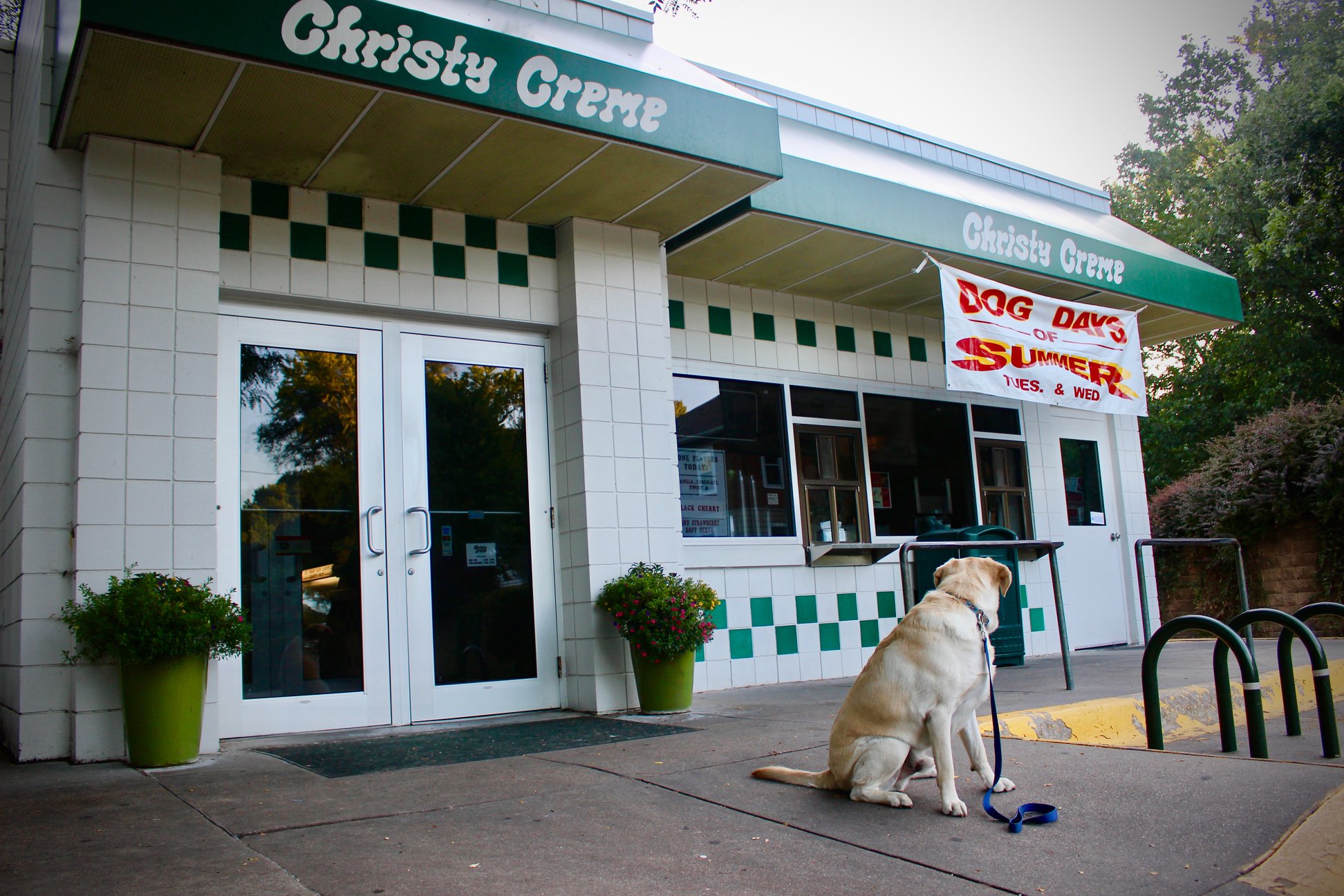 On the other hand, if you'd like a burgers and ice cream experience at an older venue, check out Christy Creme. Established back in 1954, this third-generation family restaurant serves burgers, patty melts, pork tenderloin sandwiches, and more, and that's just the savory items! Christy Creme also specializes in soft-serve ice cream while also offering parfaits, seasonal sundaes, and even a unique sherbet flavor of the day!
Tastee Treat
As far as CB ice cream stands are concerned, Tastee Treat is the site to hit if you're on the southeastern edge of town. TT serves BBQ sandwiches, low-carb meat and slaw bowls, wraps, burgers, and more for lunch and dinner, plus all manner of malts, shakes, floats, and sundaes to satisfy your sweet tooth.
Concerts and Other Events
Council Bluffs offers a variety of entertainment options, including various concerts and activities. The city hosts a range of musical acts, as well as popular festivals and other cultural events throughout the year.
Mid-America Center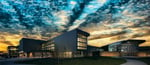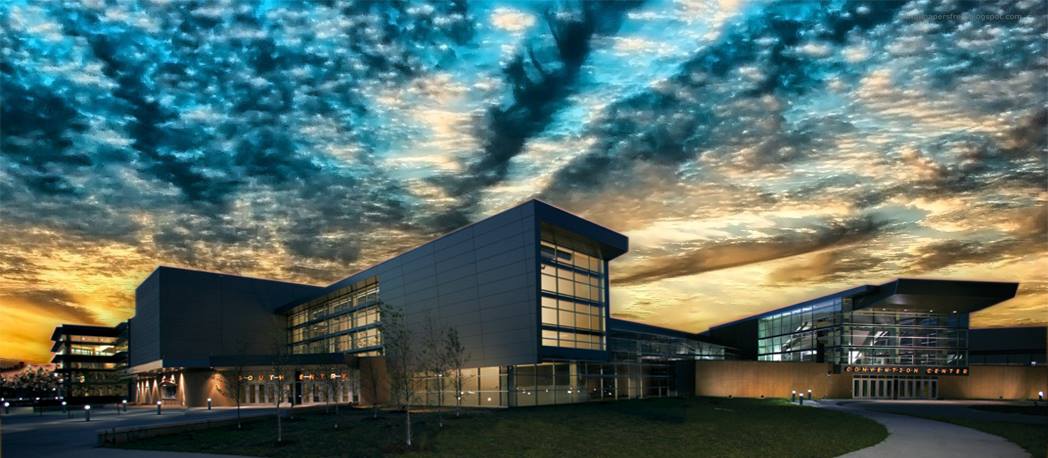 The Mid-America Center is a popular venue for Omana and Council Bluffs-area entertainment events. The 64,000-square-foot convention center is perfect for all kinds of corporate events, and the 30,000-square-foot arena has hosted traveling art galleries like the immersive Beyond Van Gogh exhibit, as well as annual fan conventions like Anime Nebraskon and OCon Expo (formerly O! Comic Con).
Upcoming events for fall 2023 include a massive arts and crafts show, a concert by the Trans-Siberian Orchestra, and the Hot Wheels Monster Truck derby!
Westfair Amphitheater
For a somewhat more rustic feel, Council Bluffs also features events at the Westfair Fairgrounds and Amphitheater northeast of town. Westfair hosts the annual West Pottawatomie County Fair, which has all manner of vendors, livestock displays, fair rides, and more. The amphitheater also hosts gun shows, motocross and drag races, demolition derbys, rock concerts, and even free pony rides!
American Midwest Ballet
Apart from being an acclaimed dancing school, American Midwest Ballet also features a lineup of shows performed throughout the year. Enjoy a performance of arguably the world's most well-known ballet, The Nutcracker, or witness the premiere of AMB's version of a famous fairy tale in their performance of Cinderella.
Kanesville Symphony Orchestra
The Kanesville Symphony Orchestra is a free-to-join, volunteer-based orchestra that performs at the Hoff Family Arts & Culture Center. The organization is intended to provide opportunities for both adult and youth musicians to perform in a concert environment. For the current 2023-2024 season, KSO is presenting a festive Christmas concert!
Chanticleer Community Theatre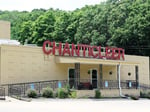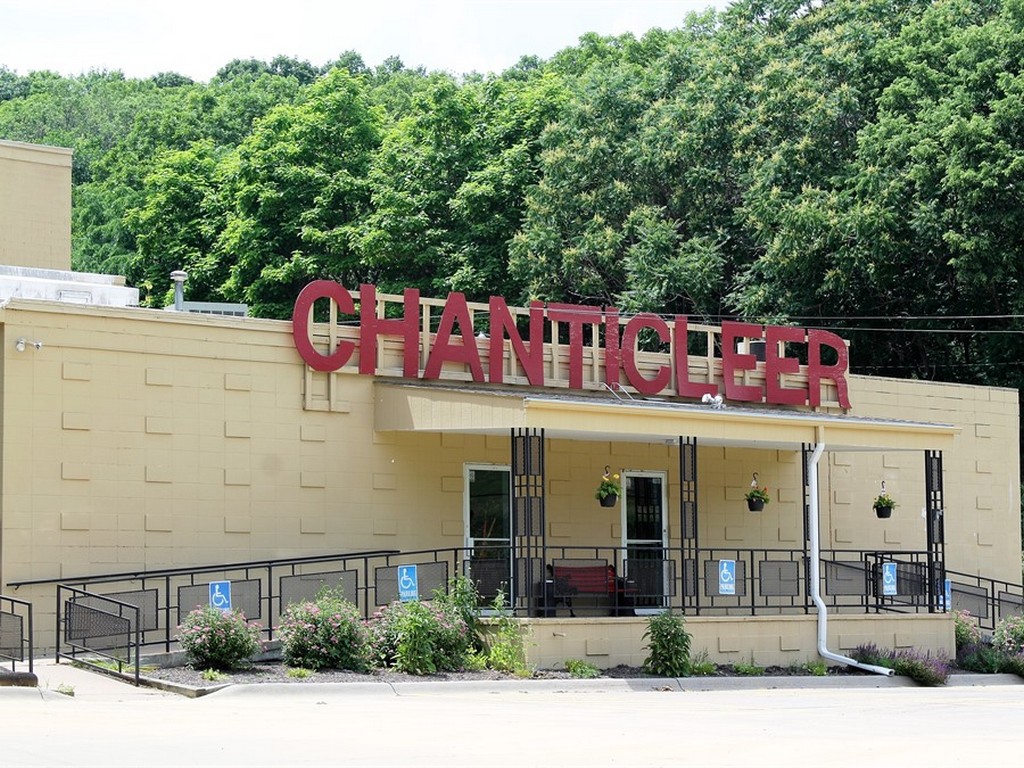 As another organization hosted at the Hoff Family Arts & Culture Center, Chanticleer Community Theatre is to Council Bluffs what The Rose Theatre is to Omaha: a space for audiences of all ages to enjoy theatrical performances at an affordable price.
Shows for the remaining 2023-2024 season include a musical adaptation of A Christmas Story, a rendition of the Broadway drama On Golden Pond, and a community theatre version of the smash hit, A Chorus Line.
Taco Ride
One of the most popular recurring events in Council Bluffs is the weekly Taco Ride, a 20-mile roundtrip bike ride between CB to Mineola, IA that takes place every Thursday, weather permitting. Cyclists often enjoy dinner at Tobey Jack's Mineola Steak House to reward themselves for their efforts biking through the Loess Hills.
Farmers Markets
On Thursday evenings between May and September, the Council Bluffs Farmers Market meets at Bayliss Park, located in the heart of downtown CB. Apart from vendors selling their wares (from locally handmade treats to fresh produce from urban farmers), participants can also enjoy wellness activities or the nearby child-friendly play area.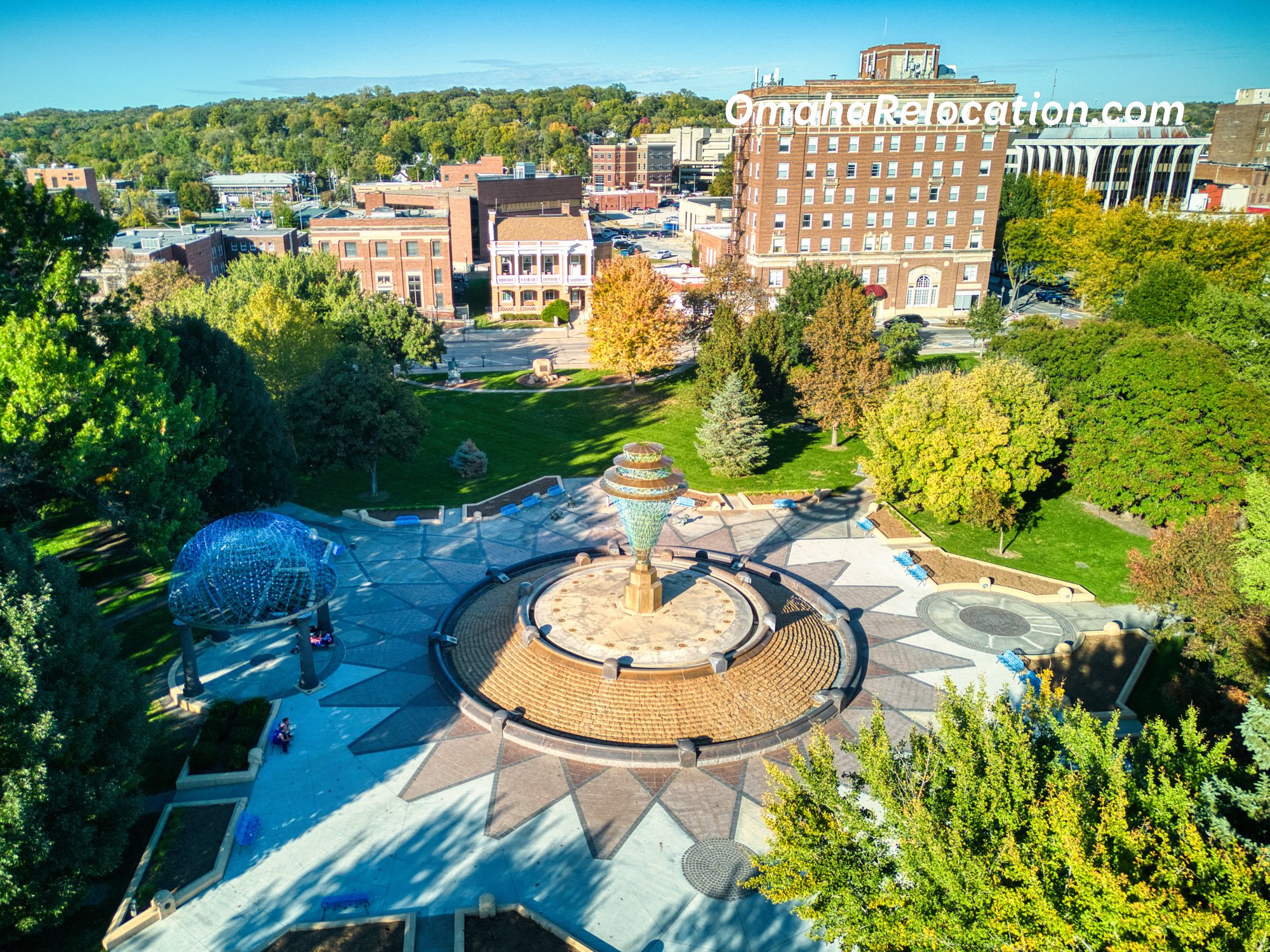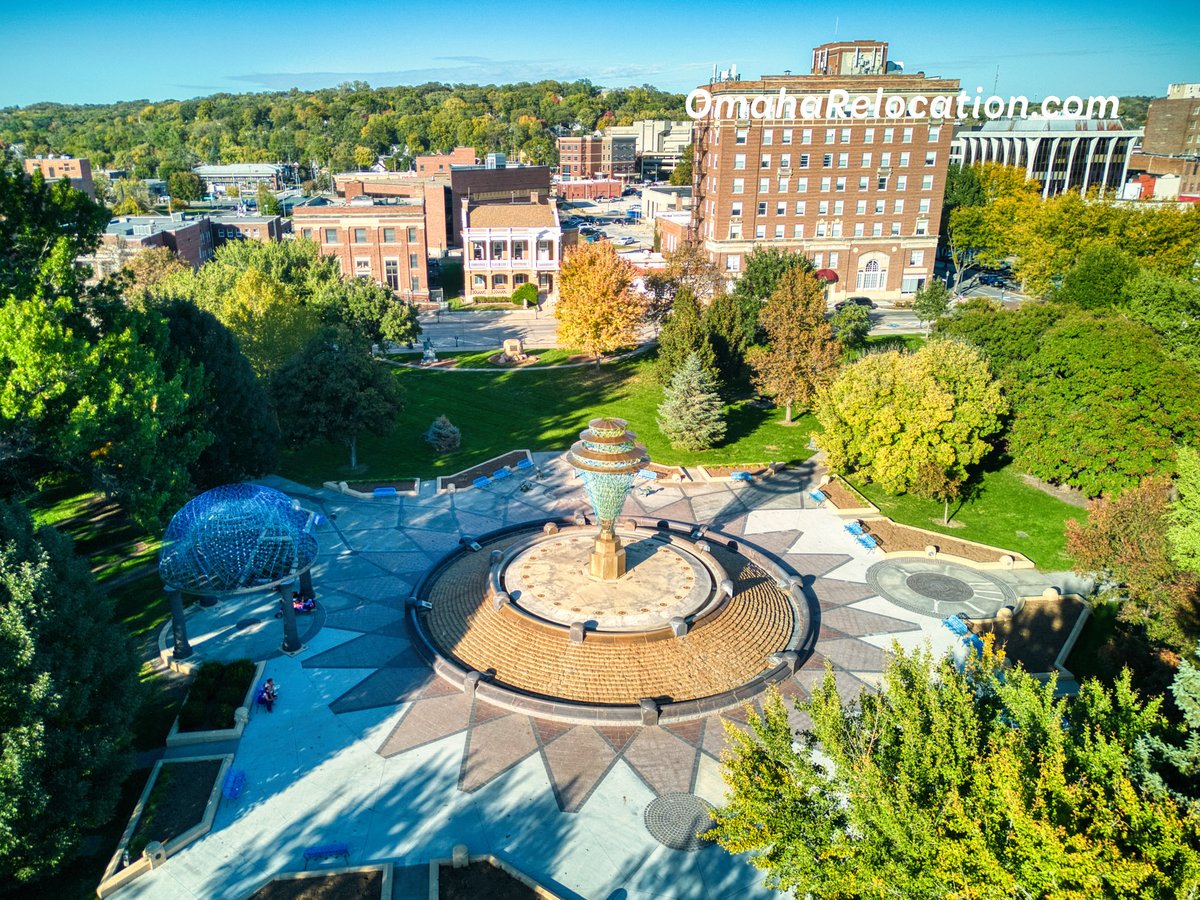 Winterfest at Bayliss Park
If you love the wintry months, you'll want to find yourself in Council Bluffs during the annual Winterfest at Bayliss Park. The event kicks off with a lighting ceremony at the stroke of 6 o'clock, followed by numerous family-friendly activities. From face painting and encounters at Santa's Workshop to ice sculpting, arts and crafts, live music, and food trucks galore, this is a great way to enjoy a winter wonderland!
Where to Stay
Best Western Crossroads of the Bluffs
One of the benefits of staying at a hotel in Council Bluffs rather than over the river in Omaha is the competitive room rates. The Best Western Crossroads of the Bluffs gives you access to downtown CB while also being a short drive away from downtown Omaha.
You can expect all the usual modern-day hotel amenities: free high-speed Internet, cable TV, an exercise facility, and a continental breakfast. On top of those features, additional perks include an indoor pool and a complimentary newspaper for every day of your stay.
SpringHill Suites by Marriott
The SpringHill Suites in Council Bluffs is located near several major establishments, including the Mid-America Center, Bass Pro Shops, and CB's assorted casinos. It's also a short drive to Omaha's major attractions, including the Omaha Henry Doorly Zoo and the Historic Old Market.
At the end of the day, it's clear that Council Bluffs is a welcoming city with a rich history, a strong sense of community, and a diverse array of attractions and interesting establishments.
Whether you're looking for a place to live, work, or simply explore with your family, Council Bluffs has something for everyone. Plus, its proximity to Omaha makes it an ideal destination for Omaha natives seeking a change of scenery without straying too far from home.