60+ Things to Do in Omaha with Kids
I have helped many families moving to Omaha. Contact me if you have any questions about the Omaha area or need help buying a home.
Omaha is one of the most family friendly cities in America! We have a low cost of living, great schools, a low crime rate, easy commuting, and TONS of fun stuff to do with the kids.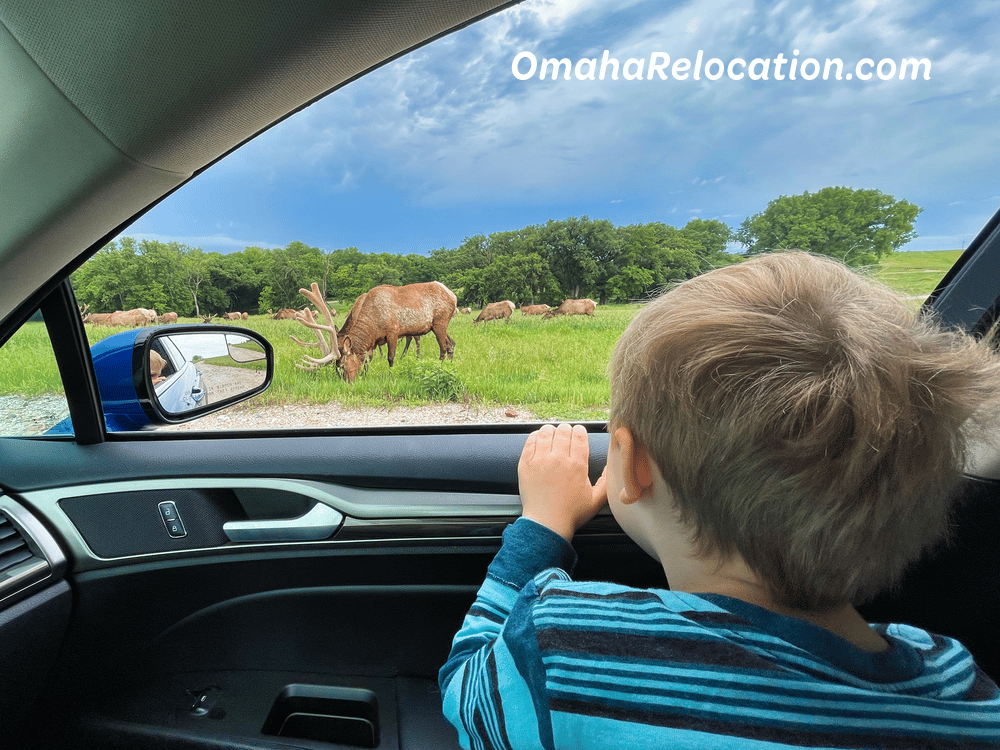 Entertaining the kids doesn't have to involve big family getaways and lengthy road trips—not when you live in Omaha! On any given day, there are dozens of fun things to do. Whether you want to get competitive, creative, or adventurous, Omaha has a destination for you and your family.
I've curated a list of ideas to help you create the perfect day of entertainment. And many of these places have family memberships to make the experience more affordable. Here are the ideas: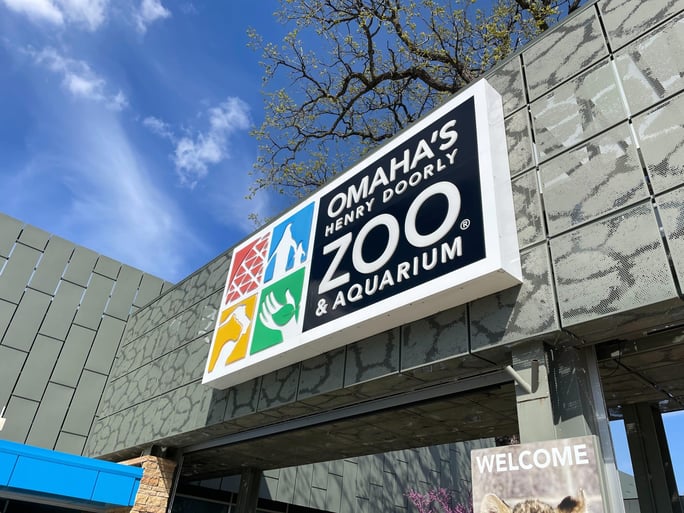 Go to the Zoo
This is probably the first thing that comes to your mind, but Omaha's world-class Henry Doorly Zoo and Aquarium never gets old. Explore the wondrous animal exhibits, play in the Adventure Trails, or cool off at the splash pad. There is never a shortage of things to explore and experience at our massive 130-acre zoo.
Truly, though, if you feel you've exhausted the zoo, or you're just looking for different scenery, head over to the Wildlife Safari Park! You drive or hike through the incredible attractions to see the beauty of North American wildlife. Wolves, bison, eagles, and more inhabit this park, and you can see them all from the comfort of your car!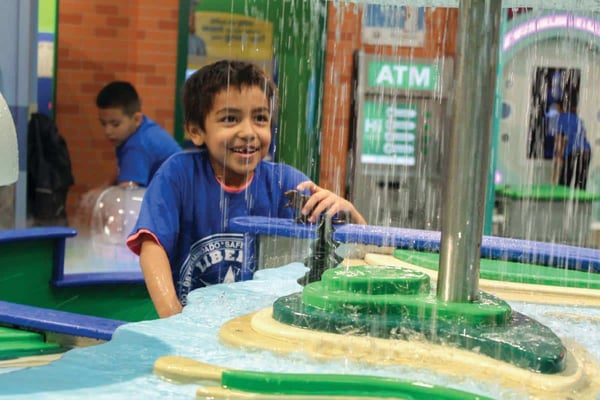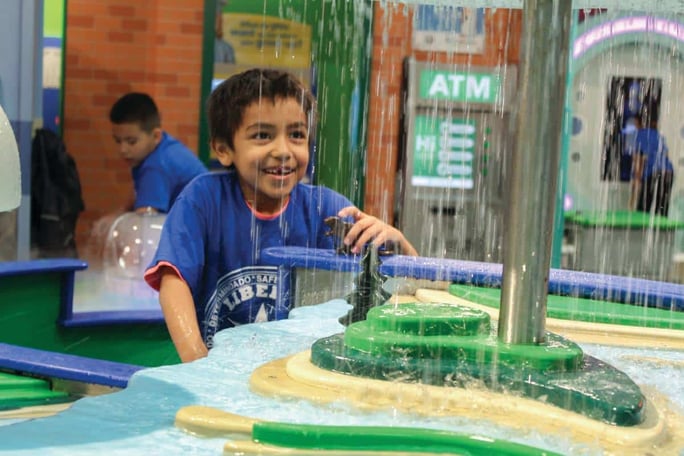 Play at a Museum
What about an afternoon learning about the past, present, and future? Omaha has tons of great museums that are completely kid friendly with exciting exhibits, fun activities, and big attractions. In fact, the Children's Museum was made just for kids! Its rooms are filled with interactive science, art, and technology exhibits. They will not want to leave this giant playland once they get in the doors!
The Kiewit Luminarium is a science museum along the riverfront in downtown Omaha.
If you're looking for something historical, the Durham Museum and the Union Pacific Railroad Museum are for you. Both have plenty of kid-friendly activities, regardless of your child's age or interest. Additionally, just a little outside of Omaha is the Strategic Air Command & Aerospace Museum, which houses dozens of real-life aircraft and spacecraft from history!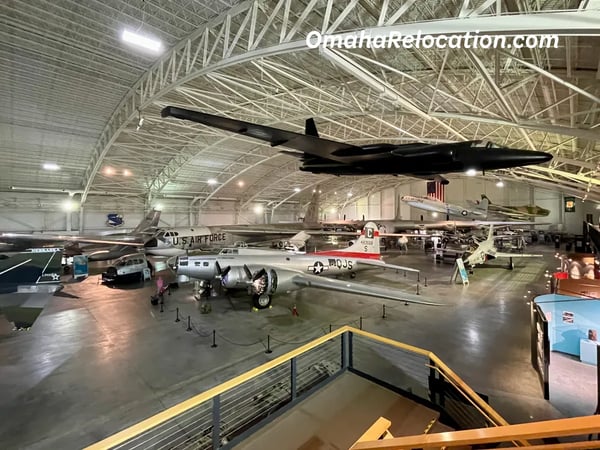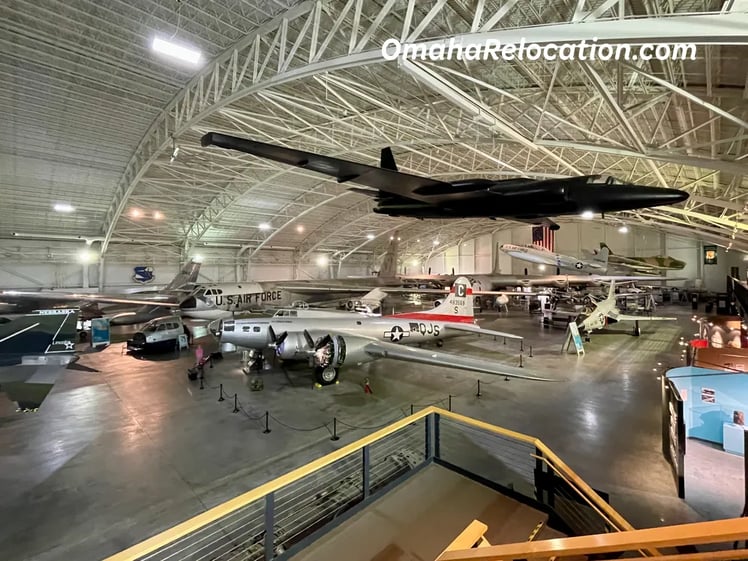 And, if your family loves art, you can't go wrong with the Joslyn Art Museum. It's closed for major renovations until 2024, but when it reopens, it'll be back to its original glory and then some! This 1930s traditional art déco building showcases thousands of art pieces from all over the world and across many mediums and styles. It's an incredible Omaha experience we can't wait to have back!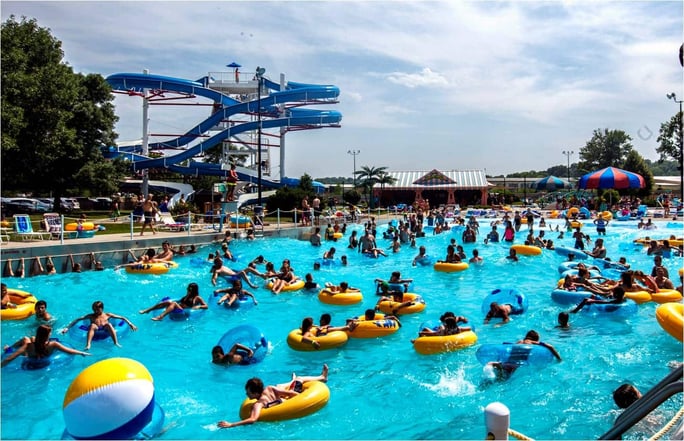 Take a Dip or Make a Splash
Kids love the water, and Omaha has plenty of ways to cool down with our splash pads, waterparks, and hydrant parties! If you're looking for a traditional waterpark experience (which is a rare find in the Midwest!) take the whole family to Fun-Plex! They've got water slides, a wave pool, a lazy river, and a splash pad. (Plus a swim-up bar if mom and dad need a break.)
Though Fun-Plex has a pretty great waterpark, Mahoney State Park has one of their own with many similar attractions. Plus, when you are at Mahoney, you can enjoy all the other activities the nature park has to offer!
But, if you're looking for just a pool to swim around in, you can check out one of Omaha's YMCAs, the Kroc Center, or other public pools. Omaha also has numerous private pools to choose from.
And, if you have littles you want to take to a splash pad, you can check out Benson Park, Fontenelle Park, and Levi Carter Park just to name a few! However your kids like to get soaked, Omaha has plenty of options to keep cool while having a blast.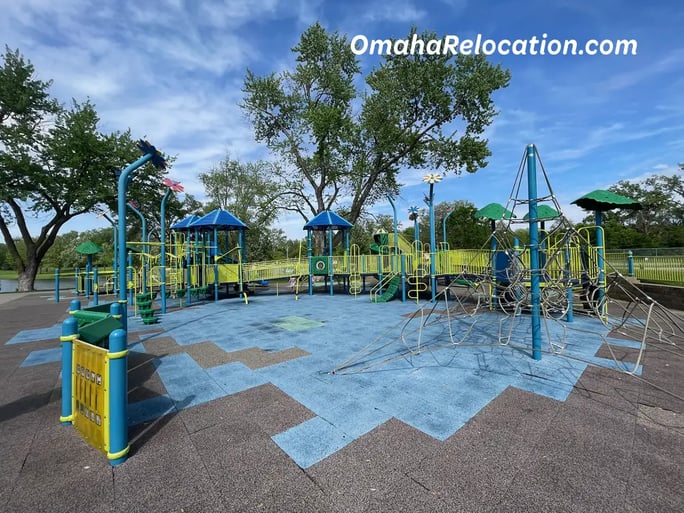 Visit a Playground
Playgrounds offer the perfect place for kids to learn, burn energy, make friends, and stay fit. Luckily, Omaha has lots of fun playgrounds to keep your kiddos entertained all year long! For outdoor parks, you have options like The Riverfront, Seymour Smith Park (accessible for disabilities), Benson Park, and Dream Playground at Lake Manawa!
But, if the weather isn't cooperating, there are indoor options too. You could take the kids to Backyard Playworld, the Kroc Center, or Mahoney's indoor playground. And, if you'd like something less conventional, you can take them to a trampoline park like Sky Zone or a bounce house course like BounceU!
If some of those options look a little too big for your tiny tots, consider a kid's gym! They're indoor centers focused on safe play for toddlers. GO! Kid's Gym, KiDS Body Shop, and PE 101 Kids Gym are just a few. These are such a blast for littles!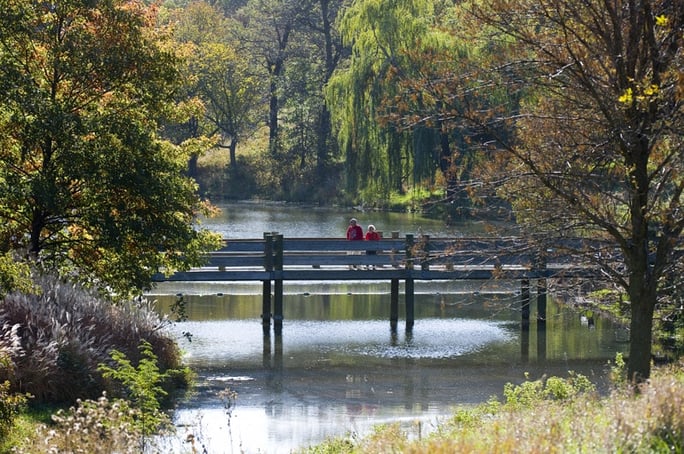 Experience Nature
Omaha is a city that doesn't really feel like a city. This is in part because it's so rich with wildlife and plant life. There are tons of outdoor recreation options to take advantage of. Some favorites are Fontenelle Forest, Chalco Hills Recreational Area, Lake Manawa, Standing Bear Lake, Zorinsky Lake Park, and Mahoney State Park. 
And, if you'd like to see a cross between nature and a mesmerizing art exhibit, check out Lauritzen Gardens. It's a massive garden full of beautiful blooms and plant displays. It also has a model train garden, a honeybee excursion, an indoor exhibit hall, and it's connected to Kenefick Park, which features two real locomotives!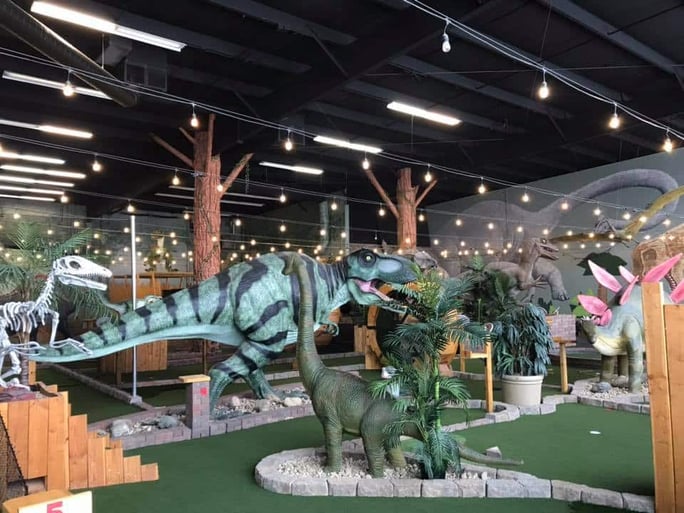 Compete Together
A little competition is good for a family! Especially when it's all in good fun. You could do arcade games at The Amazing Pizza Machine or battle it out in a simulation with Omaha Virtual Reality. If your family loves board games, check out Omaha's board game cafe: Spielbound!
The options don't end there. Many bowling alleys in the city participate in "Kids Bowl Free," which is a summer program that allows kids to bowl two games a day for free! Who doesn't have wonderful childhood memories of bowling? Share that experience with your kids with one of Omaha's many family-friendly bowling alleys.
And, if you need something a little more exciting, why not race go-karts at Fun-Plex! Or, hurry to solve a mystery in an escape room at Get Out: Omaha or Locked In. Finally, see who can beat dad at putt putt golf when you visit Prehistoric Putt (that's right, dinosaurs!). Remember, a family that competes together, stays together. (Well, as long as they're not sore losers.)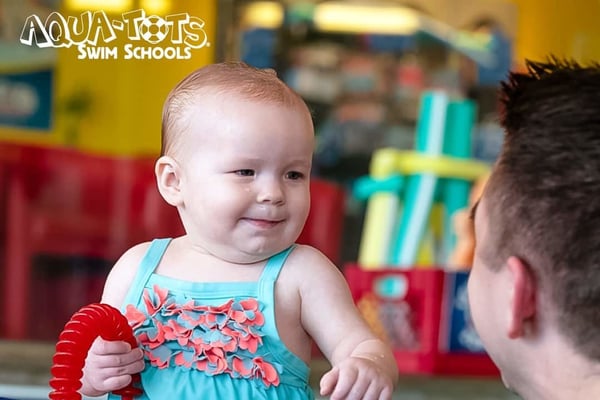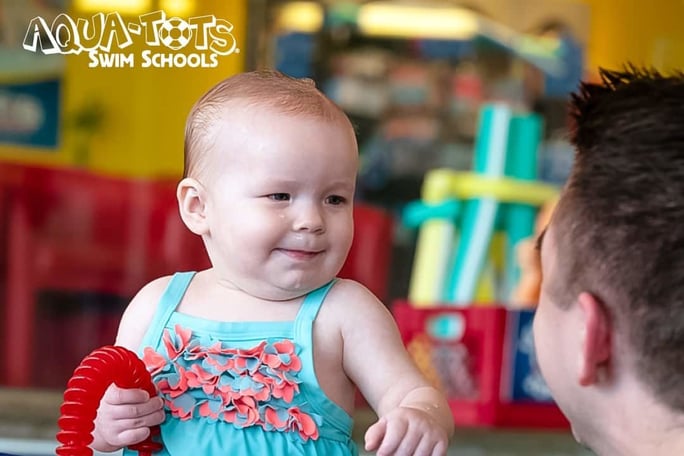 Learn Together
Learning something new with your littles is a special experience. Take music lessons with your toddlers at Baby Maestro or Kindermusik. Or, participate in parent and tot swimming lessons starting as young as four months at Aqua-Tots Swim Schools.
If you're looking to get in shape while being a busy parent, you can join other Omaha area moms for Fit4Mom. They have unique stroller workouts where you can connect with other families and get fit.
Additionally, you and your older children could take part in one of Mangelsen's fun and educational courses! Learn to crochet, decorate cakes, and make jewelry. There are so many options! Learning together is a great way to bond and gain life skills.
If you are looking for some independent activities, check out our list of dance studios.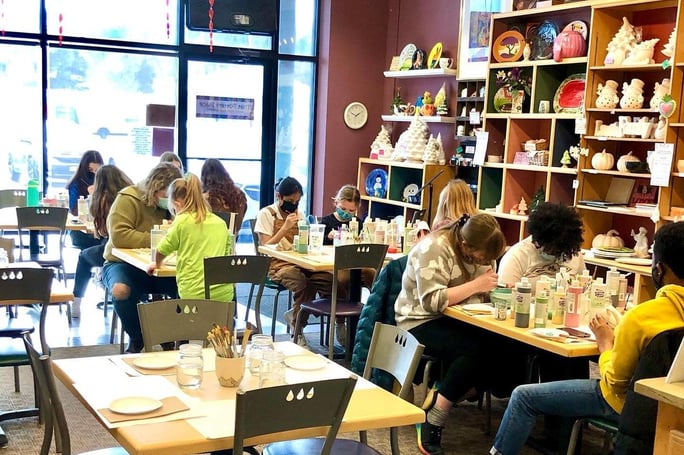 Make Your Mark with Art
Creating art with your children is special for a few reasons. It sparks their creativity, boosts fine motor skills, improves coordination, encourages self-expression, and even creates healthy ways of dealing with stress. But, the best part of crafting with your child is that the finished product acts as a memento. It memorializes that time you spent together for you both to cherish forever!
There are a few places to create art in Omaha. You can glaze pottery at That Pottery Place or Paintin Place Ceramics. Or, you can check out one of the weekly workshops hosted by The Makery. These are perfect places to unleash your creative spirit!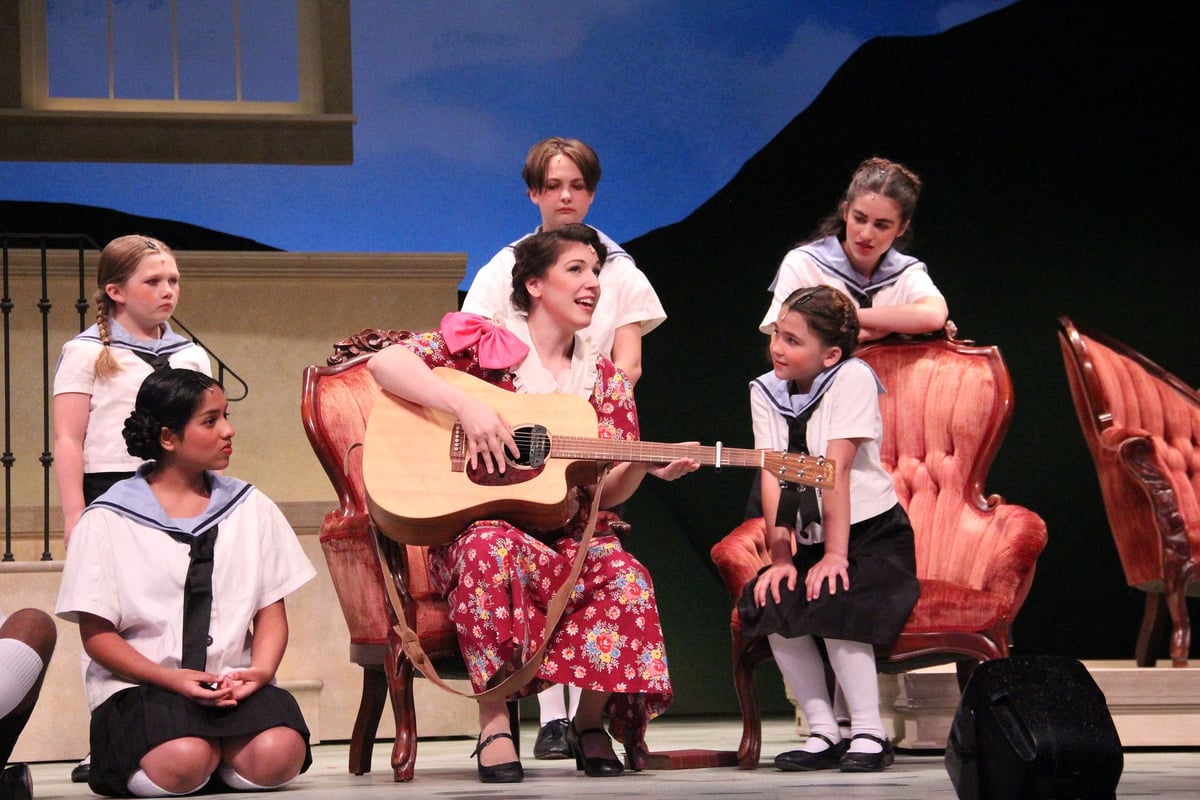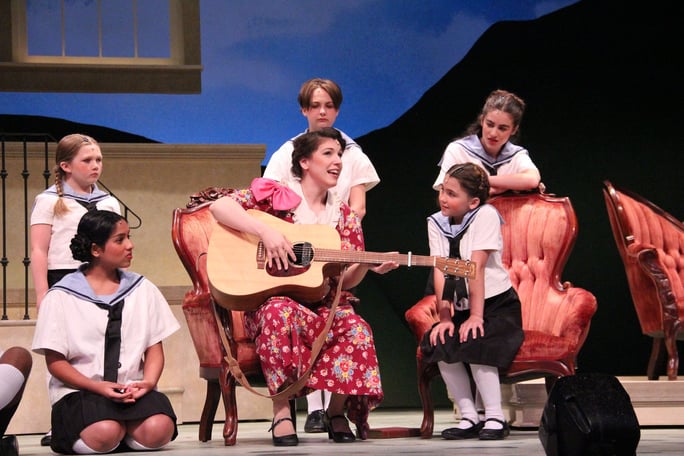 See a Play
Omaha has a great performing arts community. Between the Omaha Symphony, big concert events, and Broadway productions, you can experience any type of live performance! Of course, not every production is kid-appropriate, but there are plenty of family productions in town.
The Rose Theater is a community playhouse that is totally family-friendly. See a play with the whole crew and perhaps inspire your children to audition for a future project! Omaha Performing Arts hosts lots of kid-friendly events too. These include Broadway shows, National Geographic Live, dance performances, and other special productions. Experience the magic of live theater with the whole family!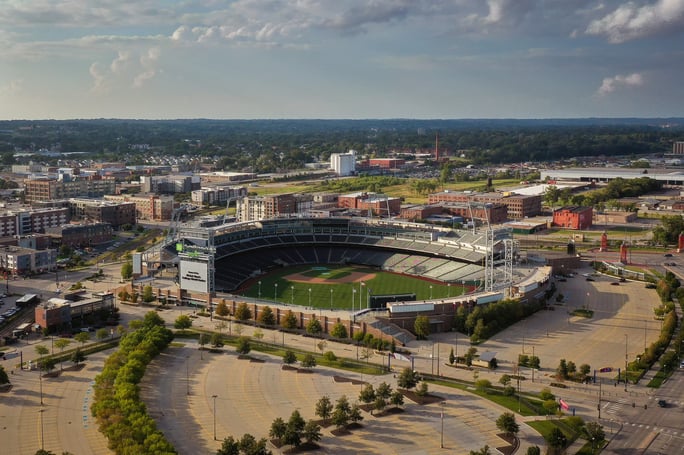 Watch a Game
Maybe live art performances aren't your thing, but you love live sports! Omaha is, of course, home to the College World Series. But, you can attend sports year-round between all Omaha's sports facilities. See baseball at Werner Park or Charles Schwab Field, or catch a UNO hockey game at Baxter Arena. There are other teams too! Both the Lancers (hockey), an amateur league hockey team, and Omaha Beef (football), a pro football team, play at Liberty First Credit Union. Take time out from your busy schedule, and catch a ball game with your family!
If you are looking for your child to participate in sports, take a look at our guide to select sports in Omaha.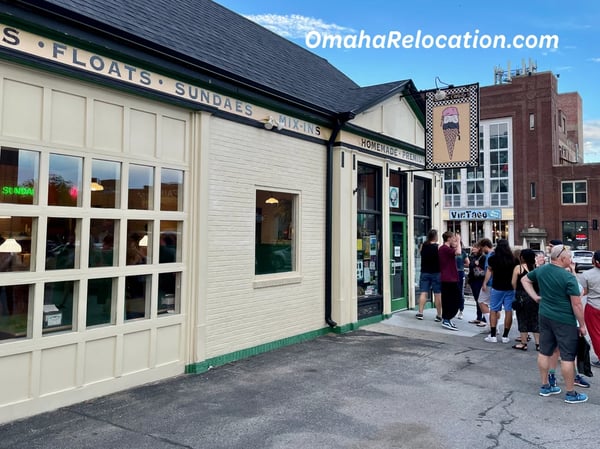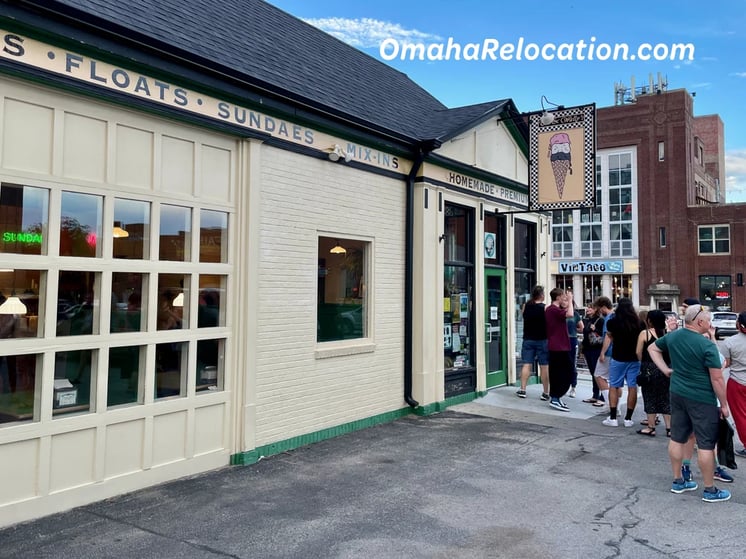 Eat a Treat
Your whole family can bond over one thing: snacks! Leaving the house to grab a special snack is a simple gesture that usually garners rave reviews from youngsters. And, Omaha has plenty of places to grab a unique treat.
Get ice cream at eCreamery, Ted & Wally's, or Coneflower Creamery. Fill up a bag of candy like it's Halloween at Hollywood Candy or Old Market Candy Shop. Or, if you're in the mood for some baked goods, try Goodly Cookies, Sweet Magnolias Bake Shop, Jones Bros Cupcakes, or the Brownie Bar! Whatever your kiddo's favorite snack, Omaha has a shop serving up yum!
Omaha is full of exciting and unique family-friendly activities!
When you're enjoying your time with your children in Omaha, you'll have just as much fun as they do. This is because Omaha has tons of exciting opportunities for family fun that aren't boring, overdone, or forgettable. So, this weekend play, learn, chow down, and make great memories with the whole crew. You won't regret making these lasting memories!