Weather in Omaha
I have helped many families moving to Omaha. Contact me if you have any questions about the Omaha area or need help buying a home.
Yes, it gets cold in the winter and it gets hot in the summer in Omaha. It doesn't get as cold as Minnesota. It doesn't get as hot as Texas. Your view of Omaha's weather really depends on what you are comparing it to.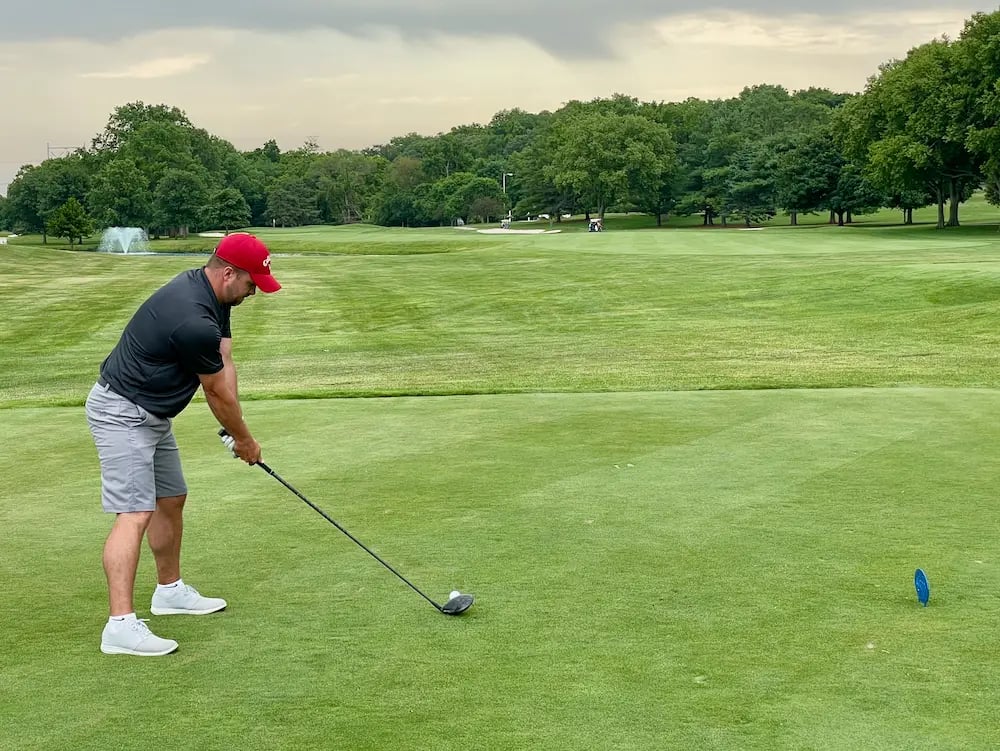 Current Weather
If you're curious about the current weather in Omaha, here's a look at the next 7 days.
OMAHA WEATHER
Tornadoes
If you are not from the Midwest, this is the most common weather question I get. I created a specific page about tornadoes to answer some of these questions.
Average Monthly Temperature
Below is a chart of the average monthly temperatures in Omaha.
Averages can be a little deceiving.
You can have a week in February when the temps don't reach 8°. While July can see a stretch where the highs top 98°. And triple digits aren't uncommon.
| Month | Average High | Average Low |
| --- | --- | --- |
| Jan | 32° F | 13° F |
| Feb | 38° F | 19° F |
| Mar | 51° F | 29° F |
| April | 64° F | 40° F |
| May | 73° F | 51° F |
| June | 82° F | 61° F |
| July | 86° F | 66° F |
| Aug | 84° F | 64° F |
| Sept | 76° F | 55° F |
| Oct | 65° F | 43° F |
| Nov | 48° F | 30° F |
| Dec | 35° F | 17° F |
Fall
The fall season often brings temperatures between the 50s and 70s, although it's not out of the question to see some snow in the city as early as October or November.
Winter
The winter season is often cold with a good amount of snow. It's said that Omaha gets about 30-inches of snow per year, slightly more than the national average. It is not common for the temperature to drop below -1, although you will probably experience low temperatures in the teens during some of the coldest months of the year.
Cold weather also brings dry air. Humidifiers are a common feature in homes. They help prevent dry skin and other winter-related problems like bloody noses and scratchy throats.
How much snow does Omaha get?
Below is a chart of snowfall amounts in Omaha over the past 5 years.
It gives you an idea of snowfall amount and frequency.
In 2021, Omaha had two snowfalls above 5″ (one of those snowfalls was almost 12″ and the other was 7.6″).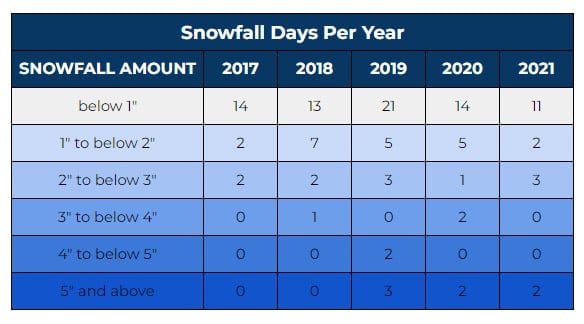 Omaha is equipped to handle large snowfalls.
Spring
In comparison, while it does rain in Omaha, the city gets less rain on average than other parts of the nation.
It's common for spring to usher in temperatures in the 60s, with spring rainfall and some severe weather possibilities.
The transition between May and June often accounts for the highest probability of tornadoes.
Seasonal allergies can be rough this time of year.
Summer
The summer seasons in Omaha can get very hot and humid.
Temperatures can get up to the high 90s, although it's more typical for temperatures to top out in the high 80s.
Omaha does flirt with triple-digit temperatures. In 2022, there were four days that topped 100 degrees.
I did list the weather as one of the reasons not to move to Omaha.
Humidity can pose problems for homes (especially with basements). Dehumidifiers are helpful in removing excess moisture from the air. This will help maintain a more comfortable temperature and prevent mold growth.