University of Nebraska at Omaha
I have helped many families moving to Omaha. Contact me if you have any questions about the Omaha area or need help buying a home.
UNO is the second biggest university in Nebraska. It has an enrollment of over 15k students.
Contact Info
(402) 554-2800
6001 Dodge Street
Omaha, NE 68182
About
The University of Nebraska Omaha (UNO) was founded in 1908 and is quite possibly Nebraska's most fleetingly growing University with its newest campus developments extending into the Aksarben area, including the state-of-the-art Baxter Arena where President Barack Obama spoke in January 2016.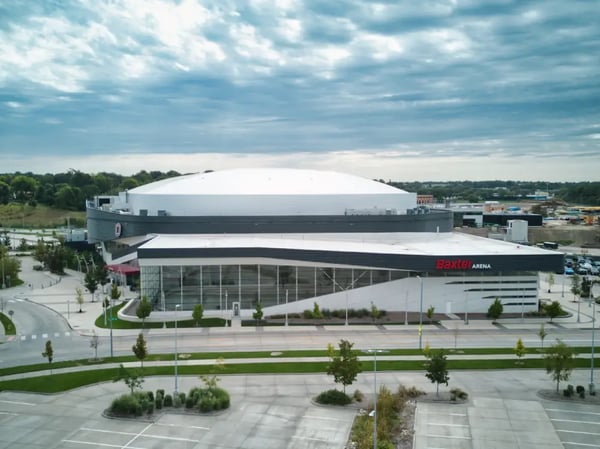 UNO is located in Midtown Omaha, between Dundee and Aksarben, and made up of two campuses separated by Elmwood Park. The north campus is located between Dodge Street and Elmwood Park, while the Scott Campus (south campus) is located between Pacific and Center Streets. UNO also operates the Kaneko-UNO Library in Downtown Omaha.
UNO currently offers more than 200 programs across 6 different colleges, with new facilities constructed for their business, engineering and information technology programs. In 2011, the Nebraska Board of Regents approved UNO to reclassify from Division II to Division I.
UNO Mission
"The Office of the University Registrar will provide high-quality service to our customers with the highest standards of integrity, accuracy, efficiency, confidentiality and security. We will strive to be at the forefront of cutting-edge technologies and partner with students, faculty, staff and alumni to provide comprehensive services for enrollment and academic records management."
UNO Vision
"We aspire to be a department of professional excellence recognized for our student-centered environment."
Colleges of Study
Arts & Sciences
Business Administration
Communications, Fine Arts & Media
Education
Information Science & Technology
Public Affairs & Community Service
Academic Accolades
The Carnegie Classification of Institutions of Higher Education classified UNO as as a doctoral/research university.
5 programs within UNO's College of Public Administration are ranked in the nation's top 25 by U.S. News & World Report. The school offers a
UNO offers a nationally-ranked Master of Public Administration degree.
UNO's Division of Continuing Studies is ranked in the nation's top 20 Best Online Bachelor's Programs by U.S. News & World Report.
UNO's Master of Business Administration students ranks in the top 5% nationally, while the undergraduate students ranked in the top 15%.
First-Year Admissions Requirements
Take the ACT (school code: 2464) or SAT (school code: 6420)
Admissions Application Deadline
Fall Semester – August 1
Spring Semester – December 1
Summer Semester – June 1
2022-2023 Tuition Rates
Undergraduate
Resident – $8,136
Non-Resident – $21,718
Graduate
Resident – $7,752
Non-Resident – $16,374
Housing
The University offers apartment-style dormitories on both its north and south campuses, with the south campus being the newer of the two.
School Mascot
Mavericks – "The Mavs"
Mascot Name: Durango
Colors
Black and Crimson
Athletic Programs
Men's
Hockey
Baseball
Basketball
Golf
Soccer
Tennis
Women's
Basketball
Softball
Cross Country
Swimming & Diving
Golf
Soccer
Tennis
Track & Field
Volleyball
Spirit
Cheerleading
Dance
Greek Life
Fraternities
Pi Kappa Alpha
Sigma Phi Epsilon
Theta Chi
Lambda Chi Alpha
Sororities
Chi Omega
Alpha Xi Delta
Sigma Kappa
Zeta Tau Alpha