Bellevue University
I have helped many families moving to Omaha. Contact me if you have any questions about the Omaha area or need help buying a home.
Bellevue University was founded in 1966. It is a private, non-profit university in that serves over 10,000 and students. It is rated as one of the top military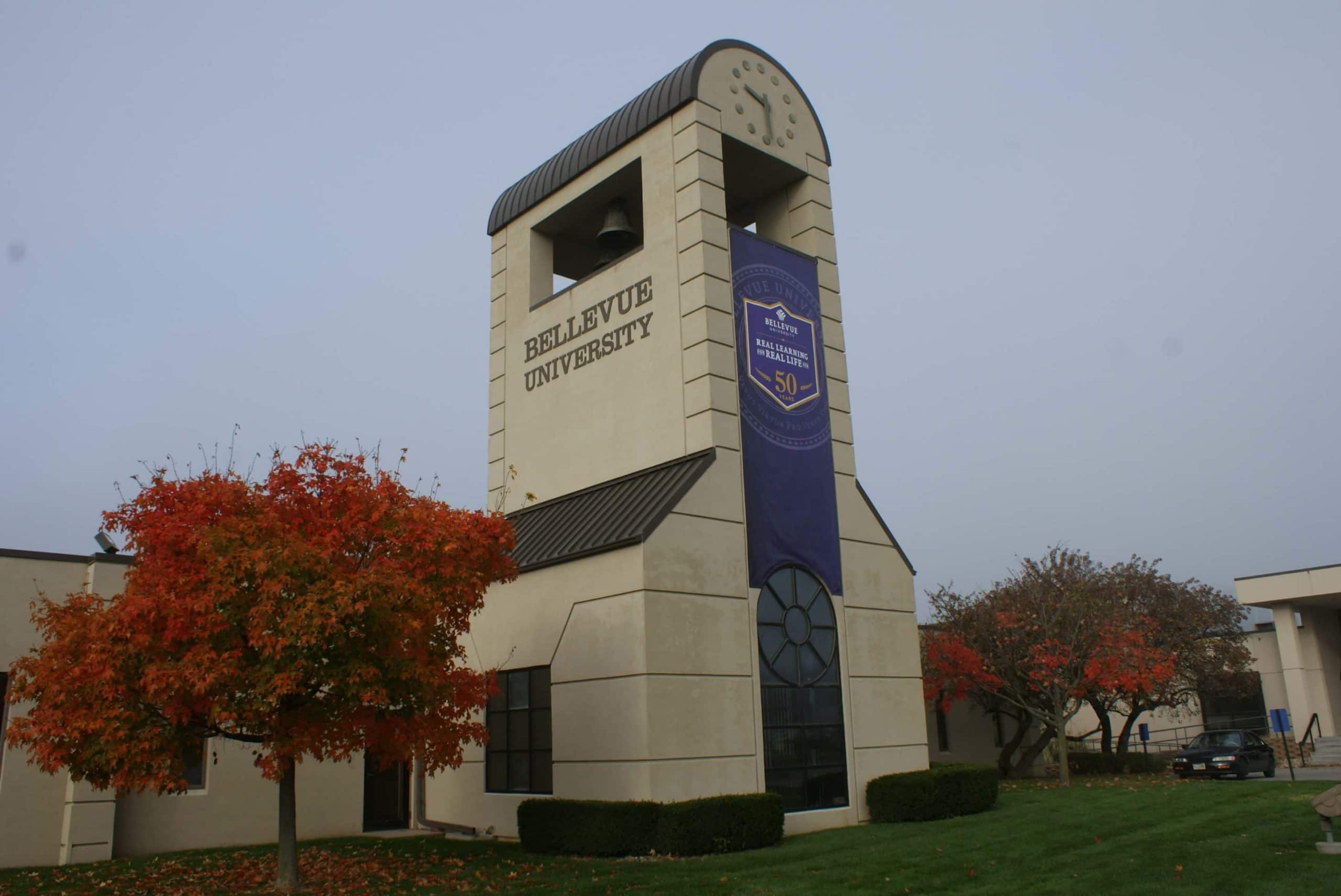 Contact Info
1000 Galvin Road South
Bellevue, Nebraska 68005
402.293.2000
1.800.756.7920
About
Bellevue University is a private, non-profit university located south of Omaha in the city of Bellevue. It opened in 1966 as Bellevue College with the objective of providing education for working adults. Bellevue earned full accreditation in 1977 and in 1994 became recognized as Bellevue University. Bellevue University has since expanded to campuses in west Omaha and Lakeside Center.
With its close proximity to Offutt Air Force Base, Bellevue University is ranked as one of the top military-friendly universities. They offer accelerated degree programs and reduced tuition rates for active duty military.
Mission
Bellevue University effectively engages students in earning awards and degrees that prepare them to thrive in a connected, competitive world. We provide students with a powerful foundation for personal value creation, instilling the confidence they need to take control of their lives and to be responsible citizens of the global community. We teach the value of a free market, capitalist economic system, and the importance of preserving our American heritage of a democratic and free way of life.
Vision
The vision of Bellevue University is to be the premier open-access institution in the United States.
Values
Integrity in all we do
Belief in the transformational value of education
Student-centric
Market focused
Innovative
Accreditation
The University is regionally accredited by The Higher Learning Commission (HLC) of the North Central Association of Colleges and Schools (NCA).
Business degrees at Bellevue University are also accredited by the International Assembly for Collegiate Business Education.
Degrees of Study
Bellevue University offers numerous degree programs and one Ph.D. program. Programs can be taken in customized formats, including accelerated, cohort-based, in-class, and online.
Bachelor's & Master's Degrees by Interest
Business, Management, and Leadership
Science and Information Technology
Healthcare, Nursing, and Human Services
Public Service, Safety, Security & Intelligence
Education and Training
Human Capital
Arts and Humanities
PhD
Academic Accolades
Top 10 Online Bachelor's Degrees in the United States – U.S. News & World Report
7th Overall Online Programs in the United States in 2013 – Guide to Online Schools
Tuition Rates
Online
$440 per credit hour
In-Class — Traditional Daytime Programs
$335 per credit hour
In-Class — Cohort Programs
$440 per credit hour
Campus@Work Tuition
$440 per credit hour
Military Preferred Majors
$250 per credit hour
Offutt Air Force Base Classes
$250 per credit hour
International (Residential and Online)
$440 per credit hour
Housing
Bellevue University does not offer on-site housing, however, they do offer furnished, university-sponsored, student housing through a local apartment complex near their main campus. Royal Oaks offers a variety of layout options.
Rent for students includes
Secured access to assigned building
Secured access to an assigned apartment
Head Resident (HR) on site
Electric, gas, and water utilities bundled
Wireless Internet
Furnishings: Bed, Desk, 4-Drawer Dresser, Kitchen Table and Seating, Couch, Recliner, Coffee Table and End Table
School Mascot
Bruins
Colors
Purple and Gold
Athletic Programs
Bellevue University is a part of the National Association of Intercollegiate Athletics (NAIA).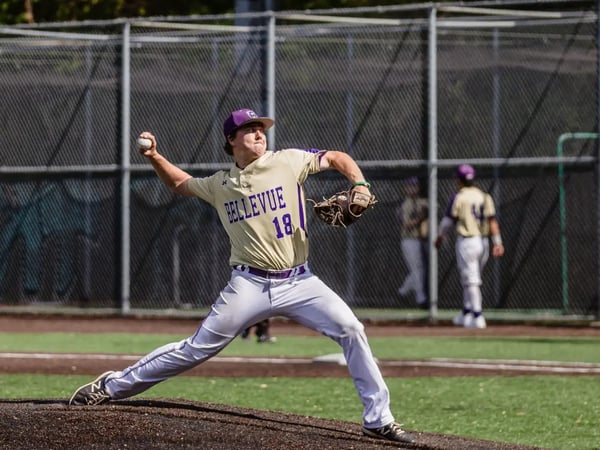 Men's
Baseball
Basketball
Golf
Soccer
Women's
Golf
Soccer
Softball
Volleyball
Athletic Accolades
The Bellevue men's baseball team won the NAIA Baseball World Series in 1995.