Country Clubs around Omaha
I have helped many families moving to Omaha. Contact me if you have any questions about the Omaha area or need help buying a home.
Omaha is home to a number of exclusive locations when it comes to a country club lifestyle. From championship golf to tennis, dining and social events, you'll find abundant opportunities exist across the metro area.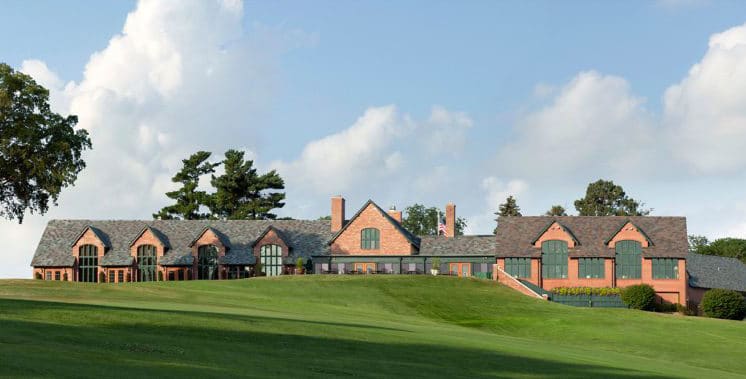 Map of Omaha Country Clubs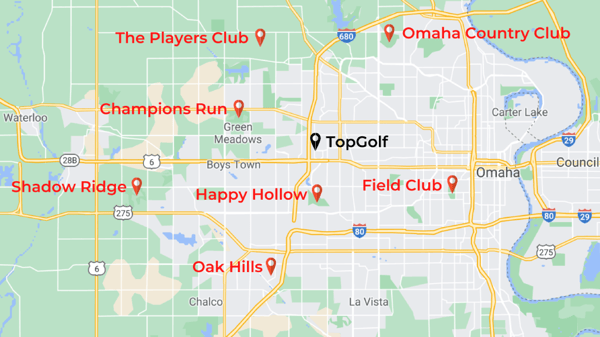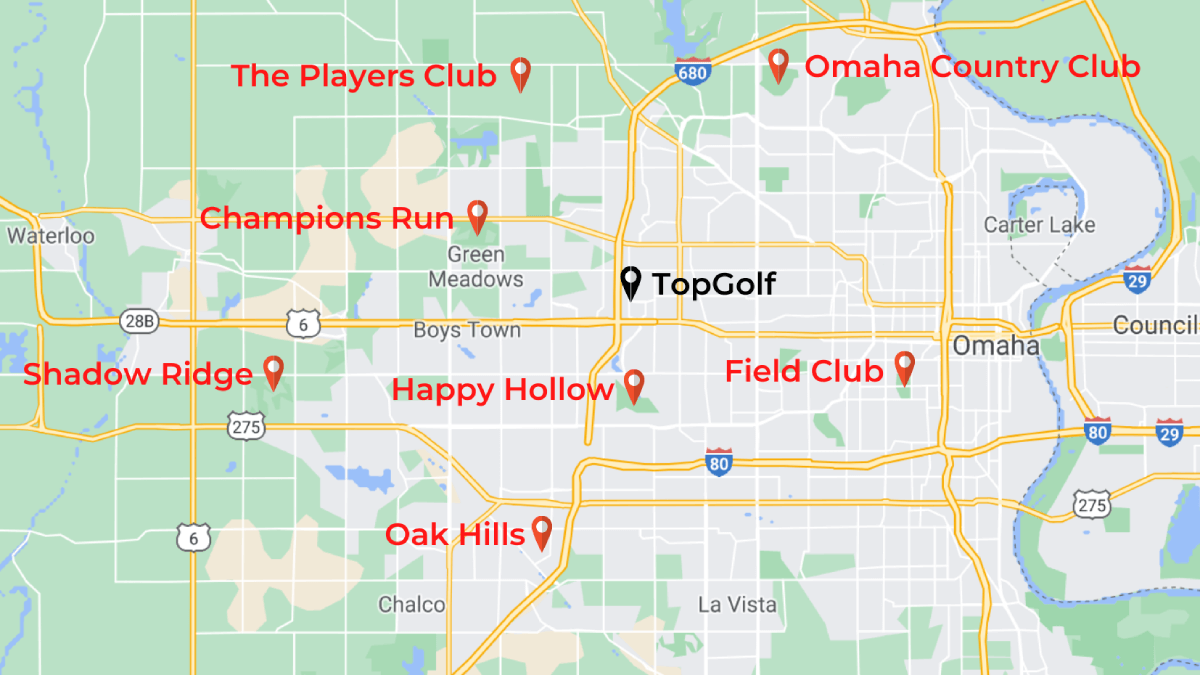 Field Club of Omaha Country Club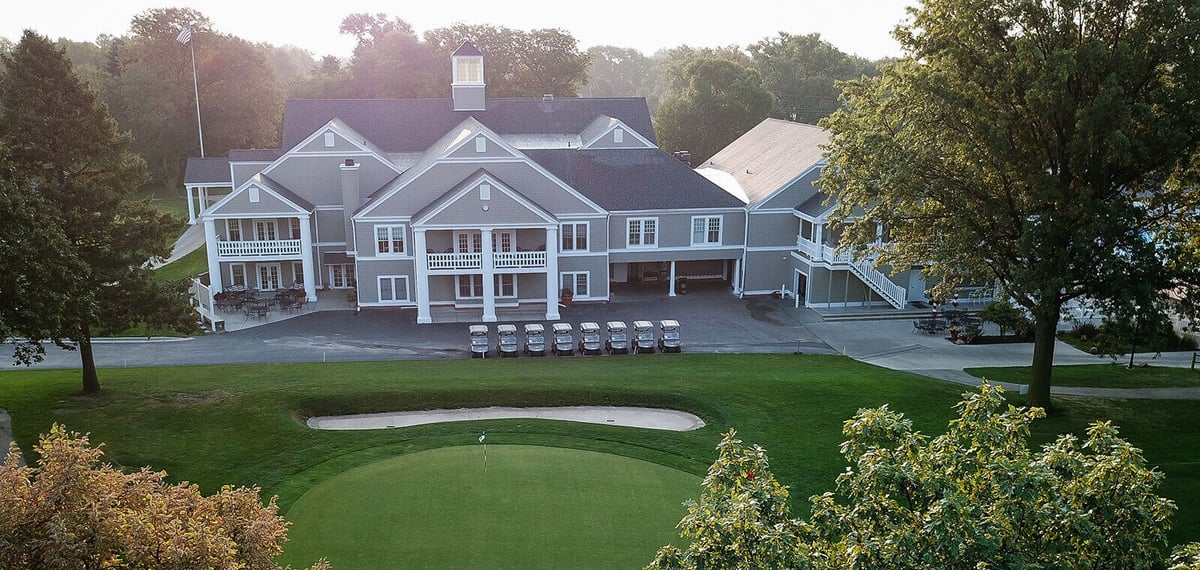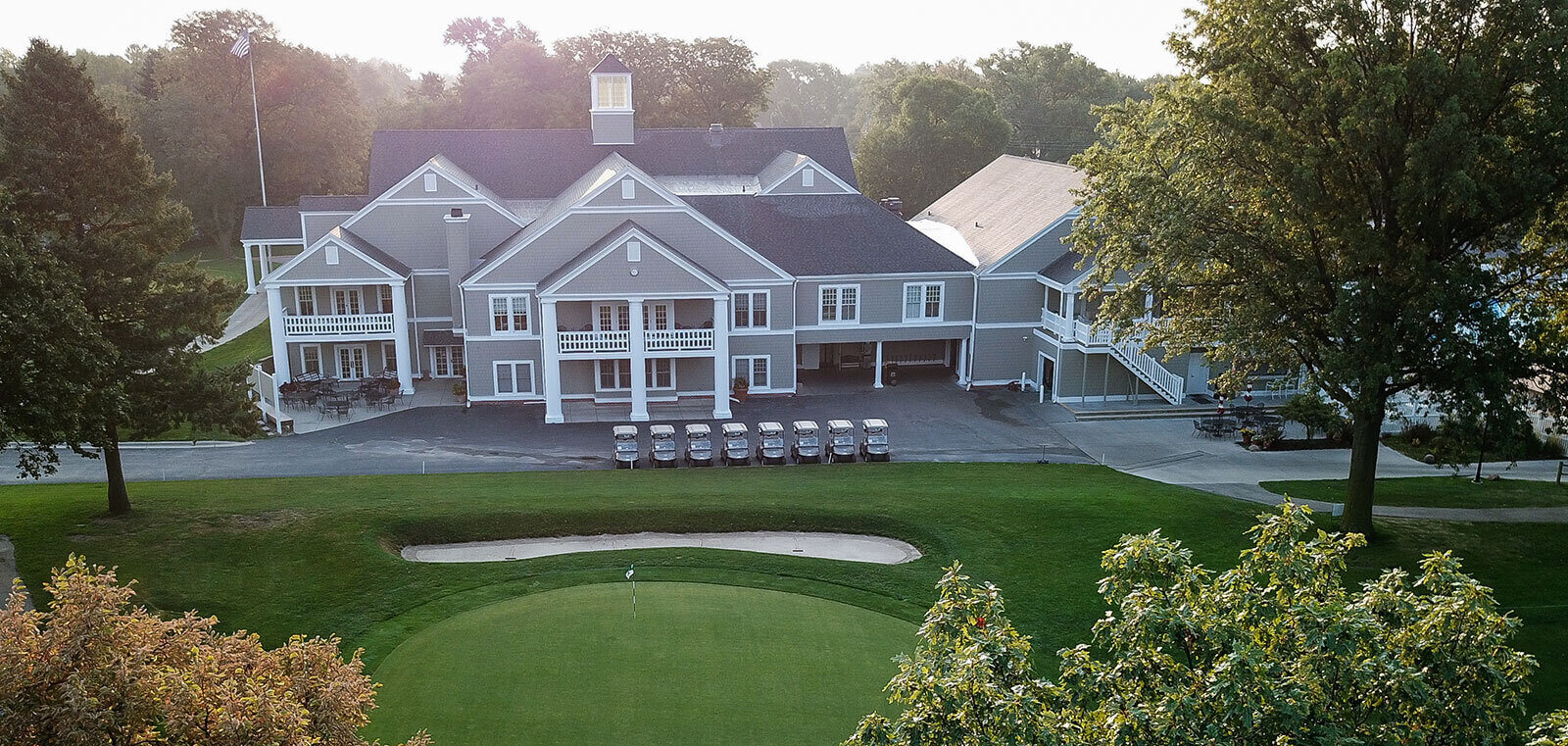 One of the oldest country clubs in the region, Field Club is the only private golf club in Midtown Omaha. The club has 18-hole golf course (Par 67 / 5200 Yards) and the area's largest private country club swimming pool,
The club has casual and formal dining experiences as well as a fitness center.
There are no tennis courts.
If you are looking to join, your monthly dues hover around $350-$450 per month after initiation fees.
There are no homes on the course so if you are looking to live on a course you'll have to look at other options.
Happy Hollow Country Club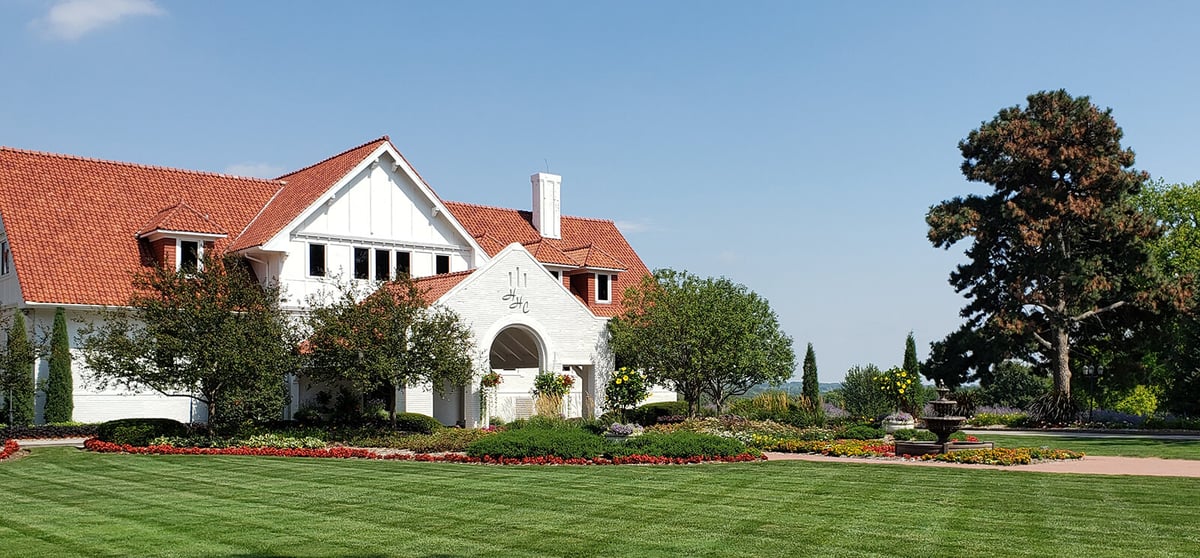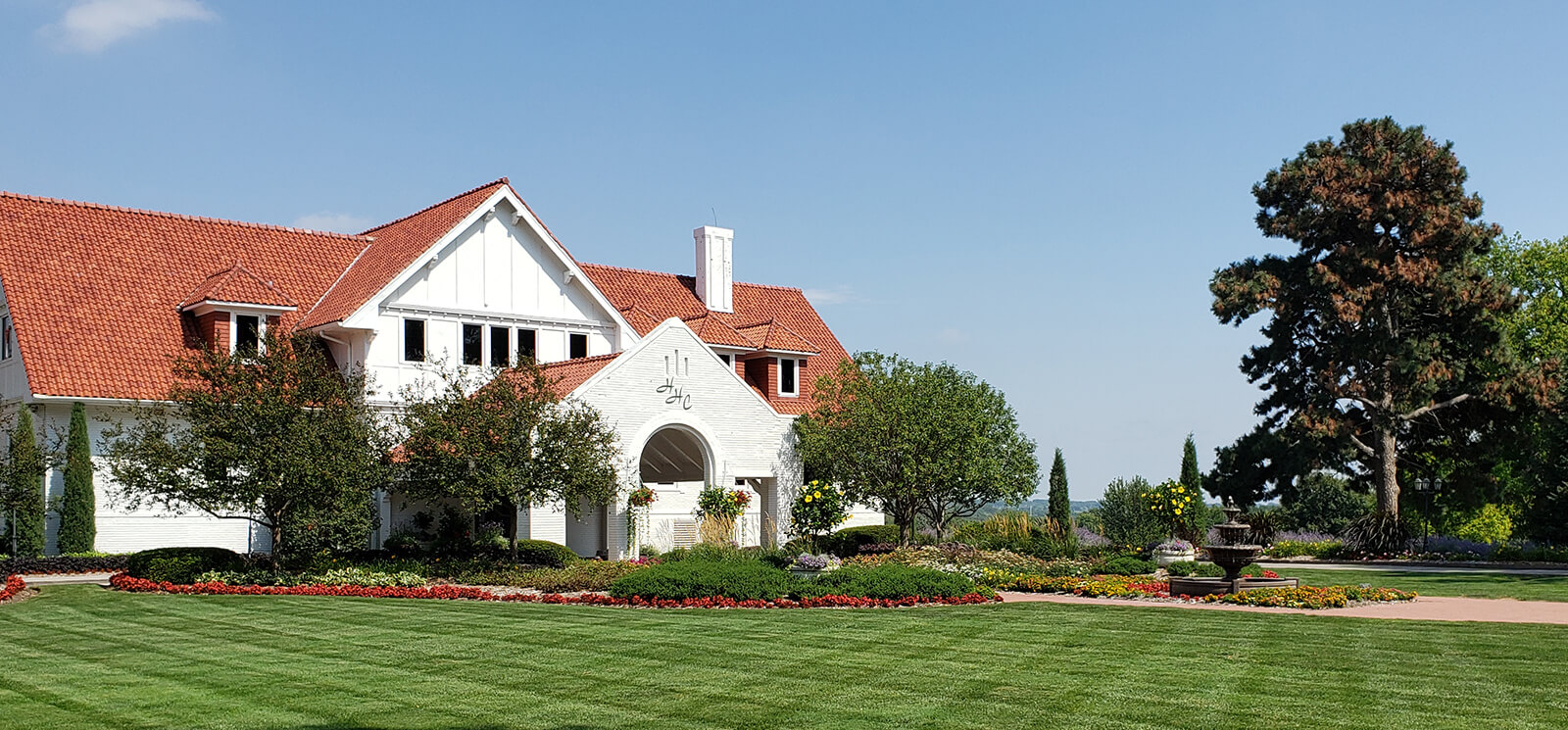 Happy Hollow Club has been a staple in Omaha for nearly 100 years.
It's not really in West Omaha but it's not Midtown either. It kind of falls right in the middle near 105th and Pacific.
The club offers the only year round tennis program of any country club in the city. It has five tennis courts and two pickleball courts. In the winter they put a giant dome over the courts.
The swimming pool is popular during the hot summers. It has a large side, diving boards, and pool side dining.
As for golf, the course is a par 71 at almost 7,000 yards. A popular feature of the course are the two driving ranges.
In 2020, the club opened brand new activity center which includes more dining options, a tennis pro shop, fitness studio, and a golf simulator.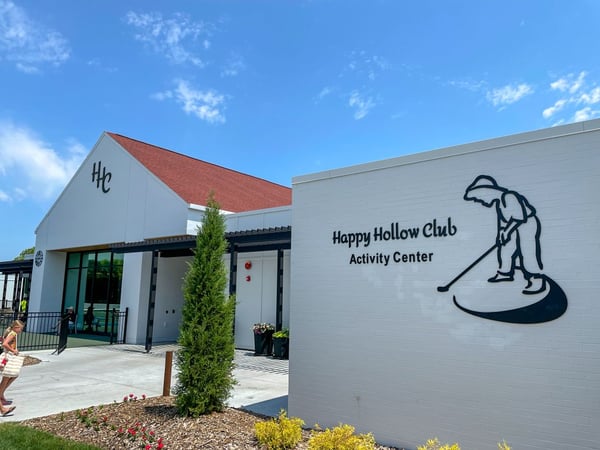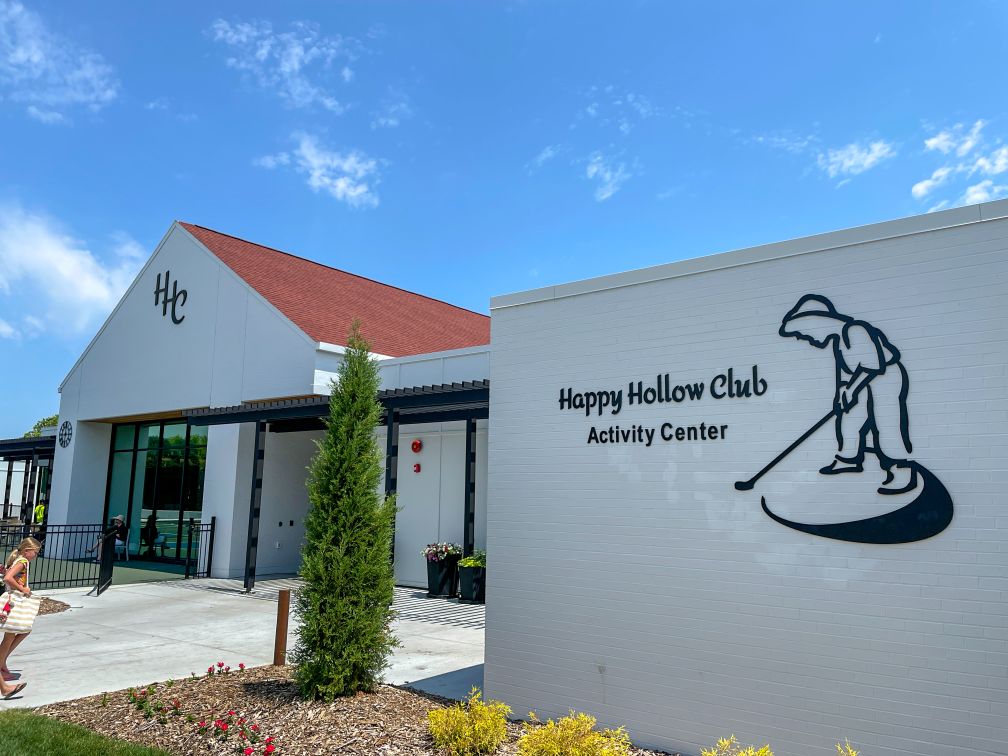 Warren Buffet is often spotted having dinner at Happy Hollow.
Membership Fees – For golf membership expect to pay around $700 per month after a $25,000 initiation fee. Social memberships are around $350 per month after a $7,500 initiation fee.
There are a few homes that overlook the course, but not many.
Omaha Country Club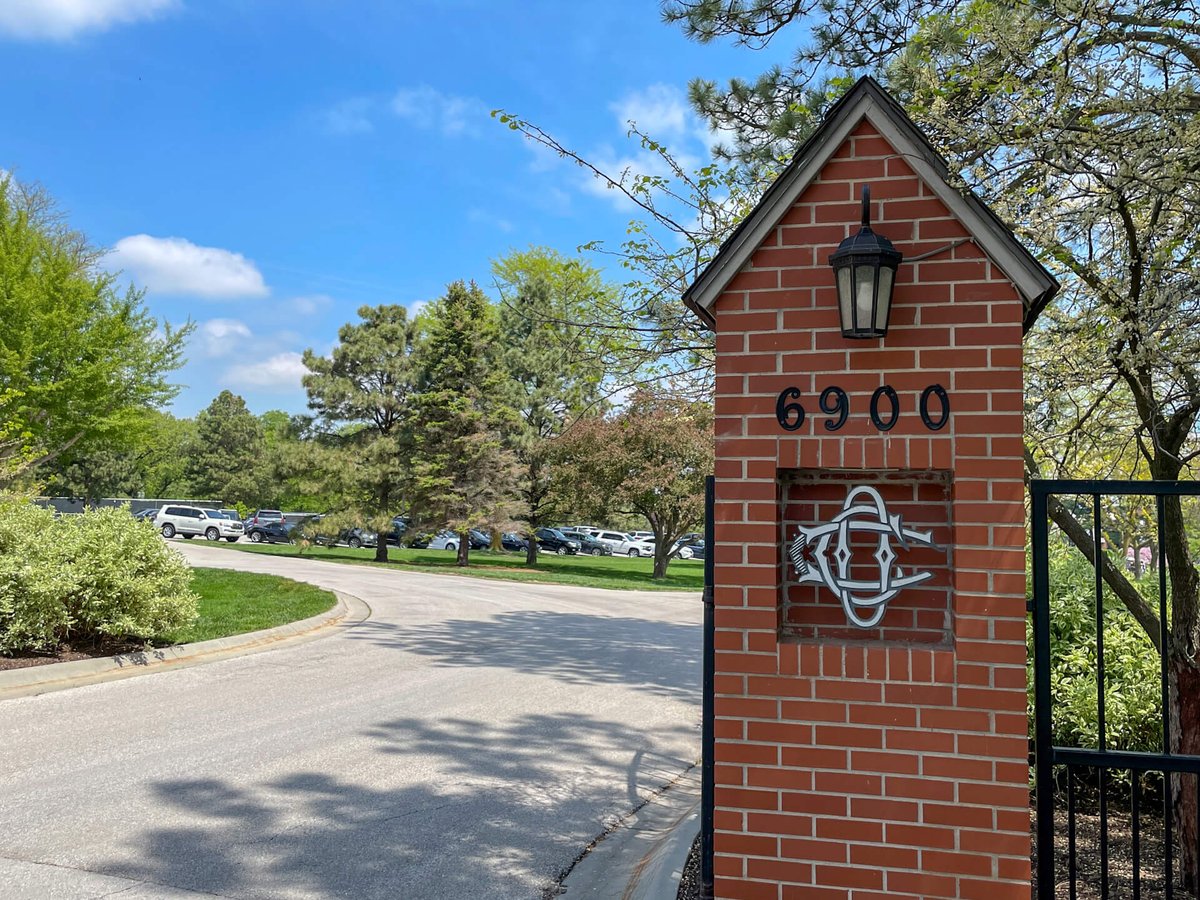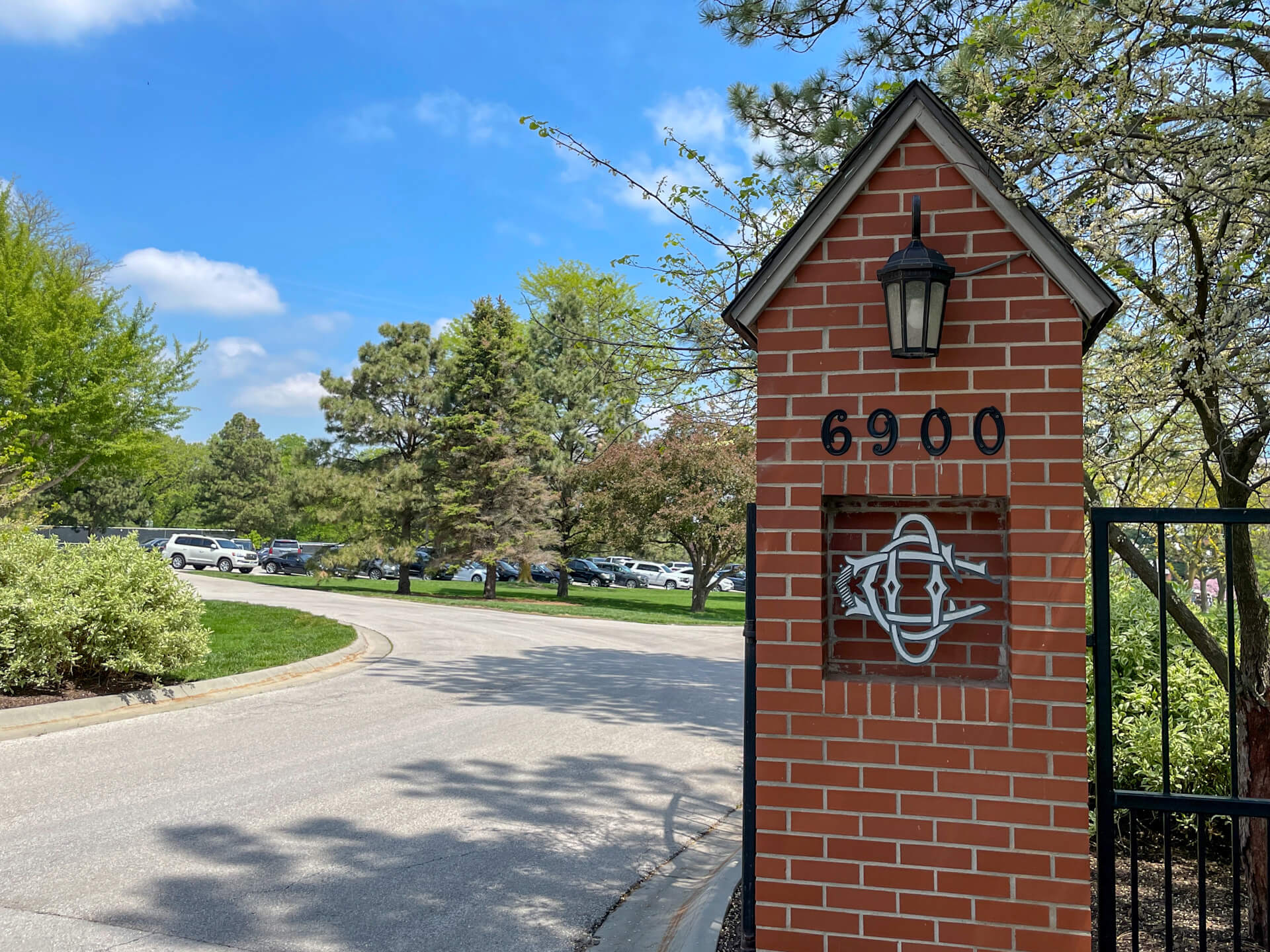 Omaha Country Club (O.C.C.) is probably the most exclusive club in the city. That's in part to its large initiation fee and yearly dues.
The club has a reputation for being a little "stuffy," but the course itself has a sterling reputation. In 2013 and again in 2021, it hosted the U.S. Senior Open.
O.C.C. is located on the northern part of Omaha near 72nd St. and I-680 so it's not the most convenient club for much of Omaha.
A couple homes overlook the course but not many.
Shadow Ridge Country Club
Shadow Ridge Country Club can be found in West Omaha near 192nd and Pacific. This private country club provides an 18-hole championship golf course, a swimming pool, tennis, pickleball courts, a fitness center, and planned social events for its members.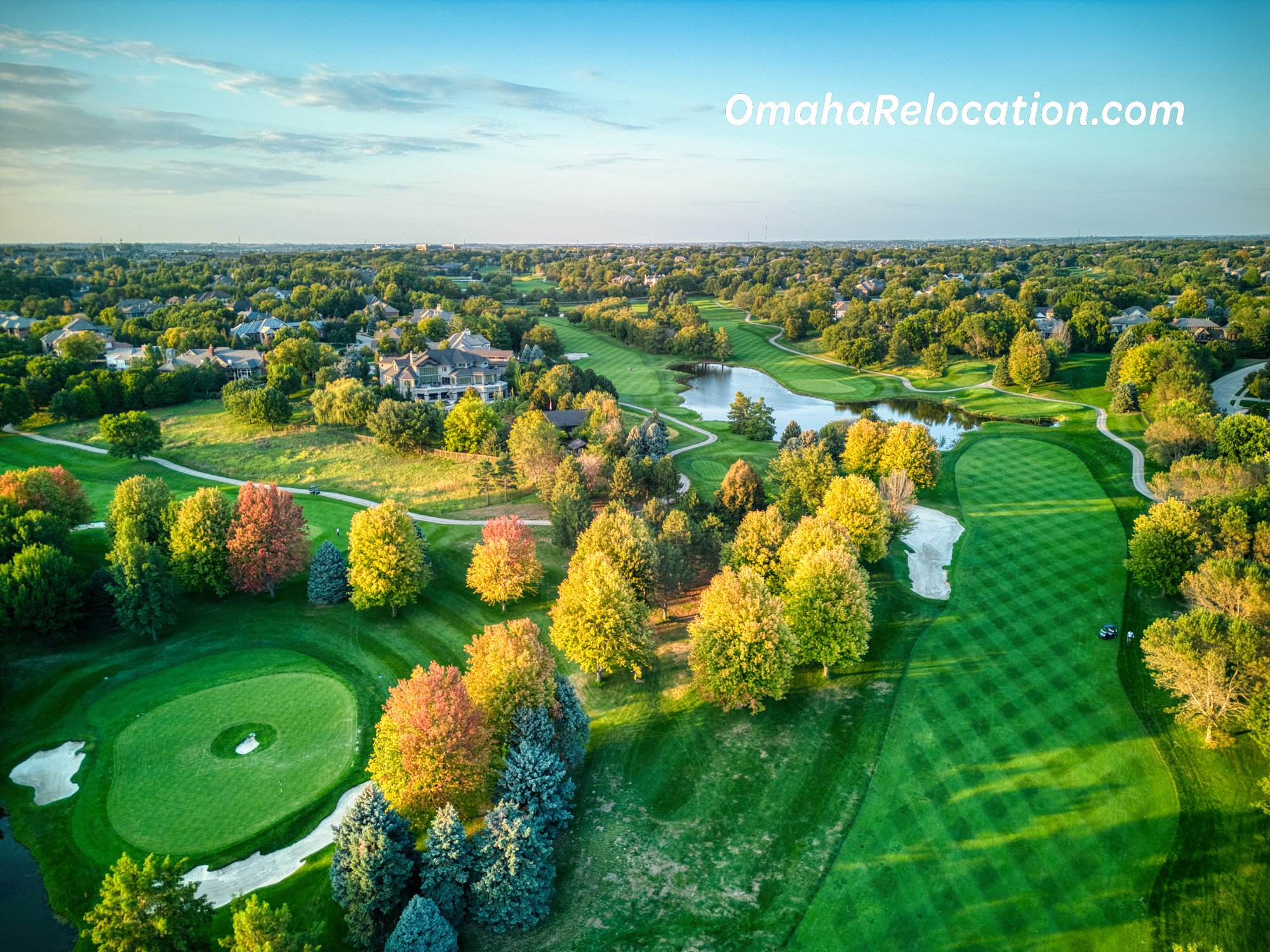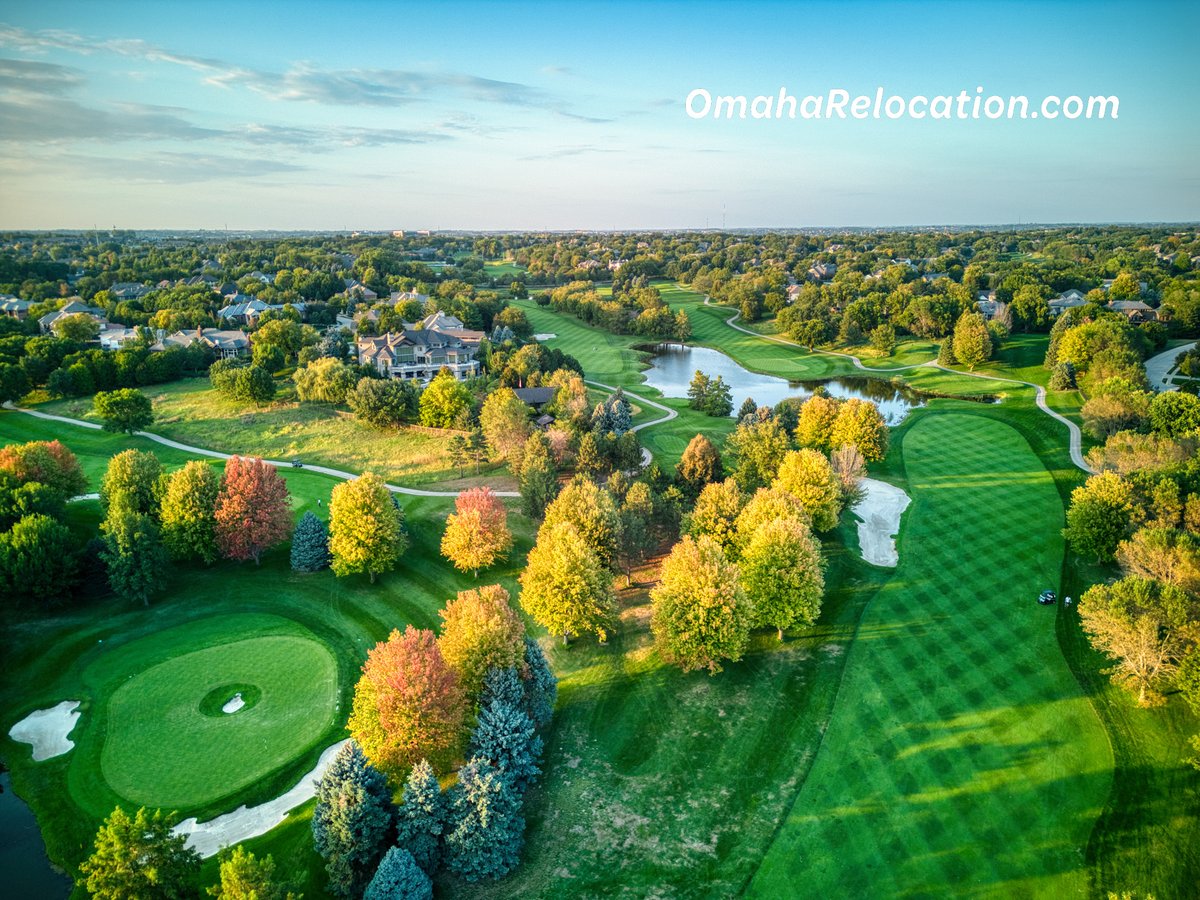 In 2019, the club's golf practice facility was voted one of the "Top 50 Private Golf Ranges" in the country.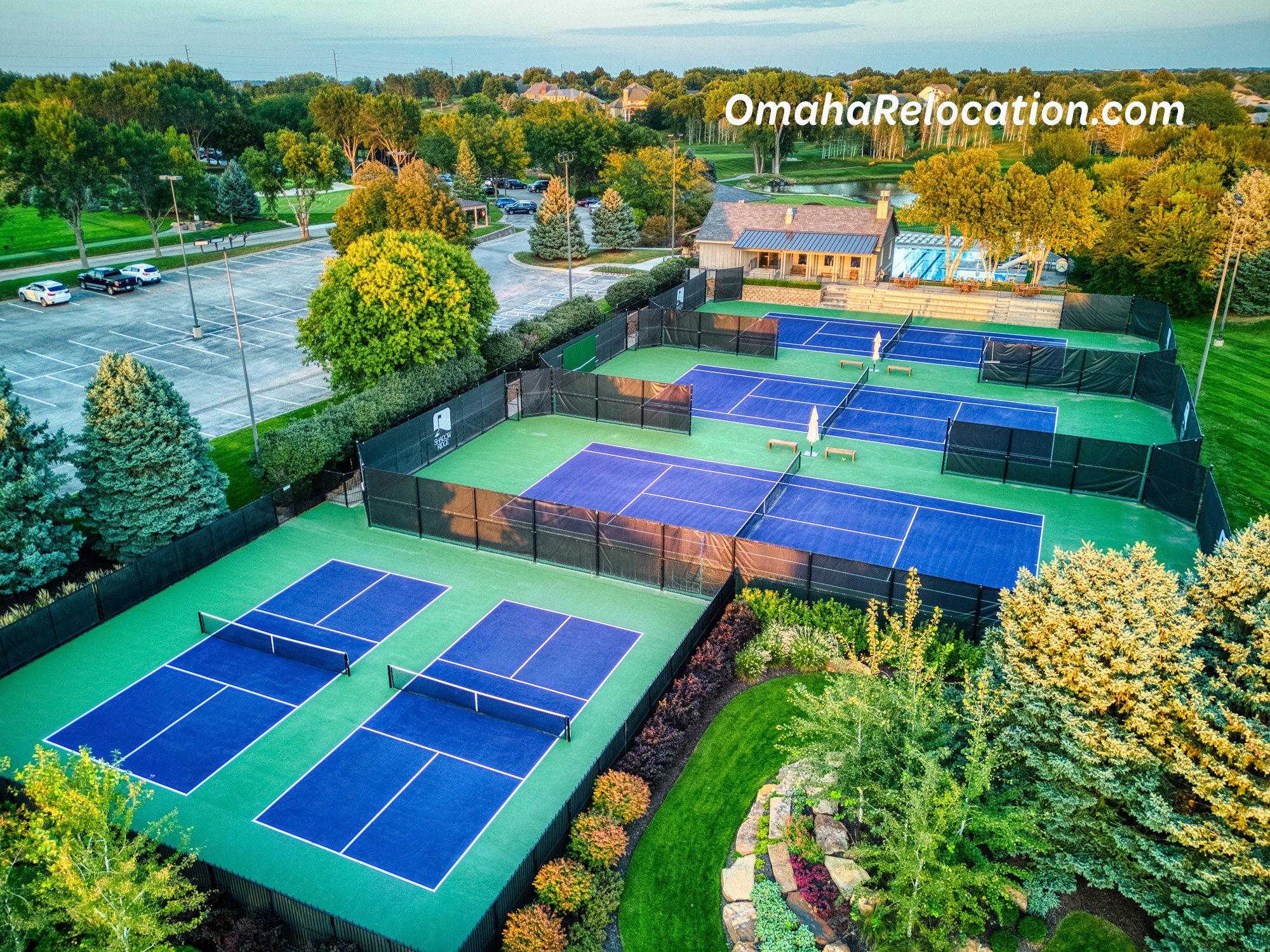 The golf course is lined with homes so if you are looking for a golf course home, this is a good option.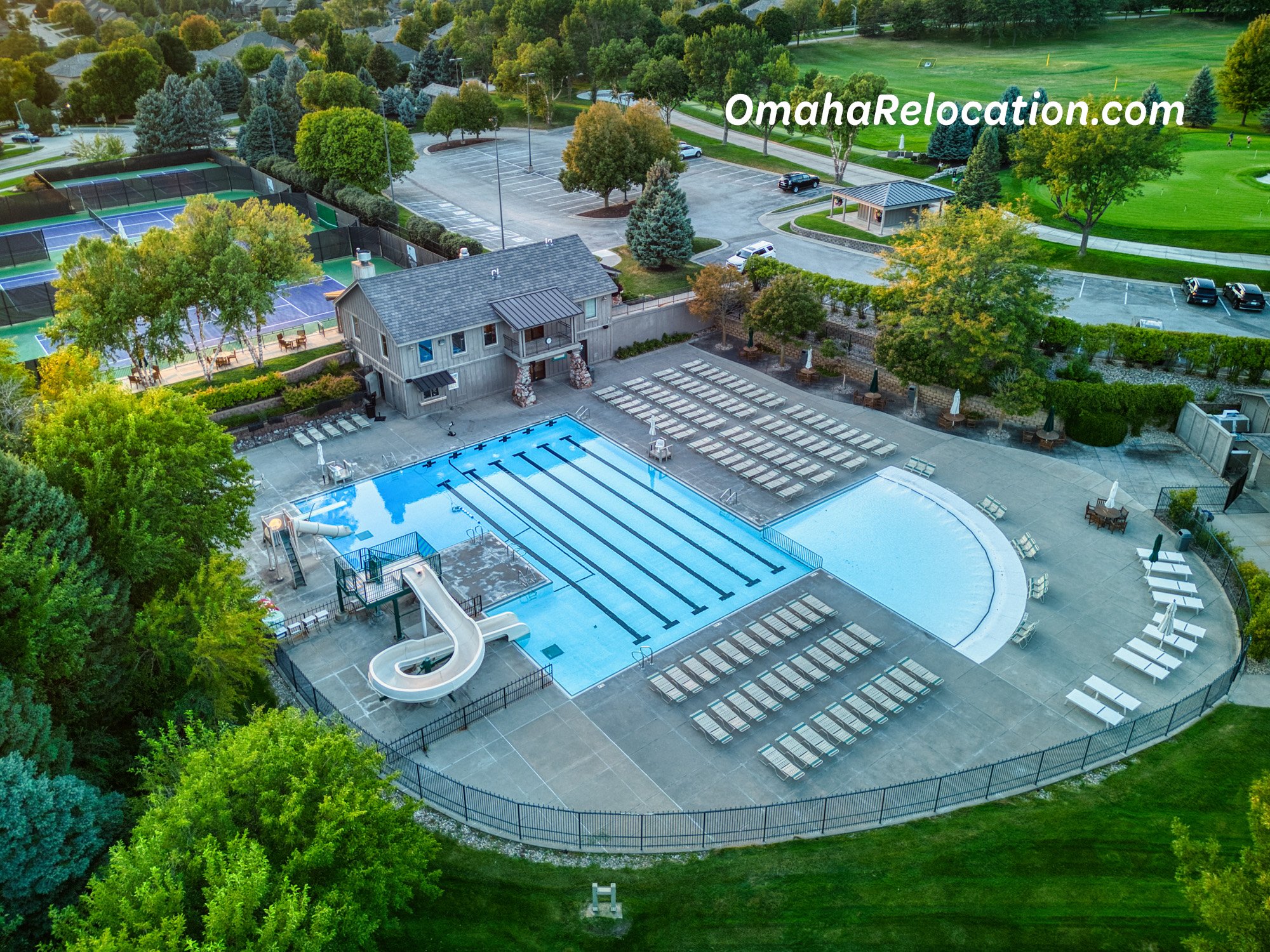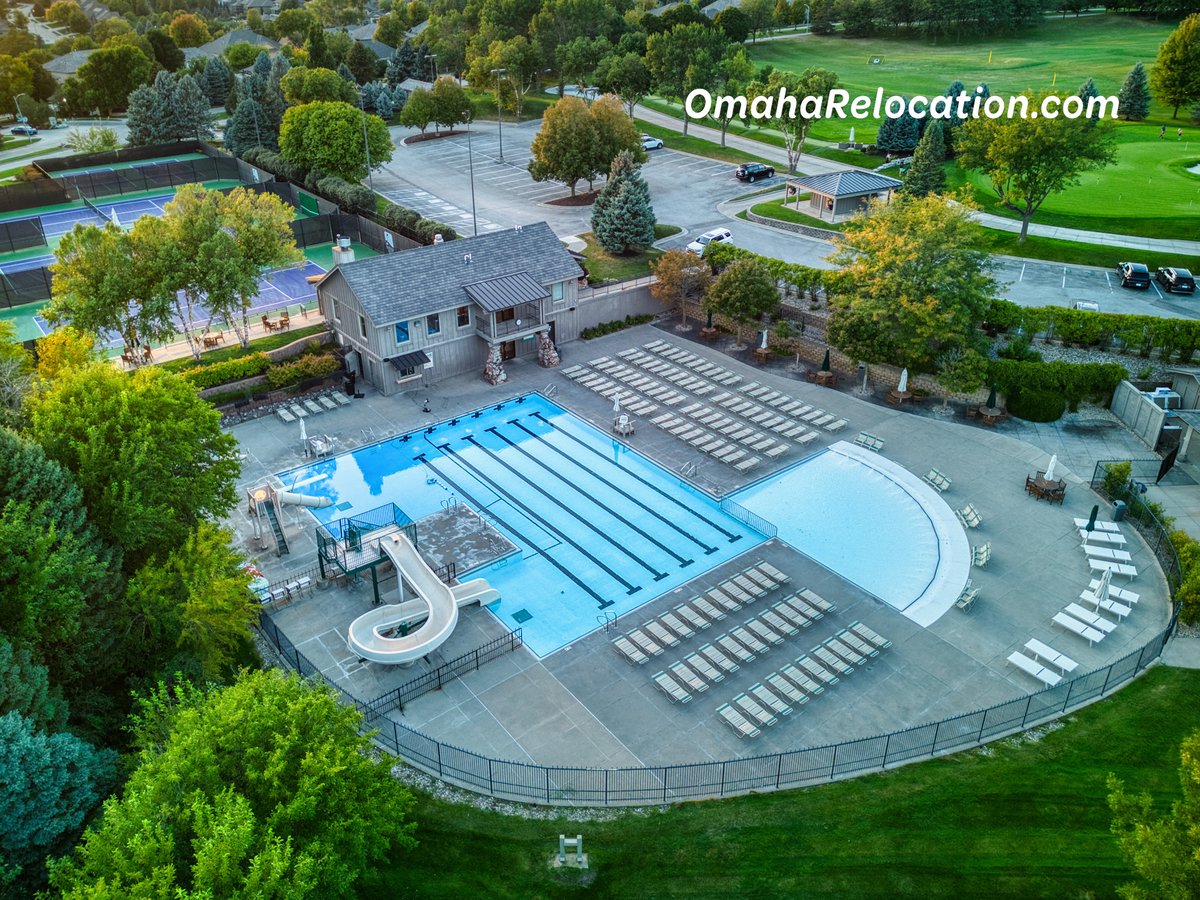 The Players Club at Deer Creek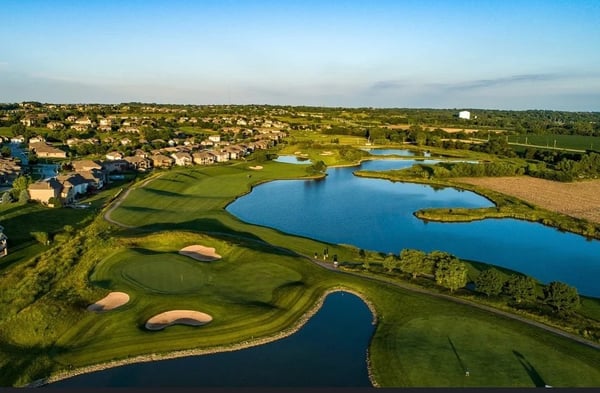 Designed by golf legend Arnold Palmer, The Players Club Golf and Country Club is the only 27-hole private club in Omaha. The club also features a Junior Olympic-sized swimming pool, fitness center, and dining options.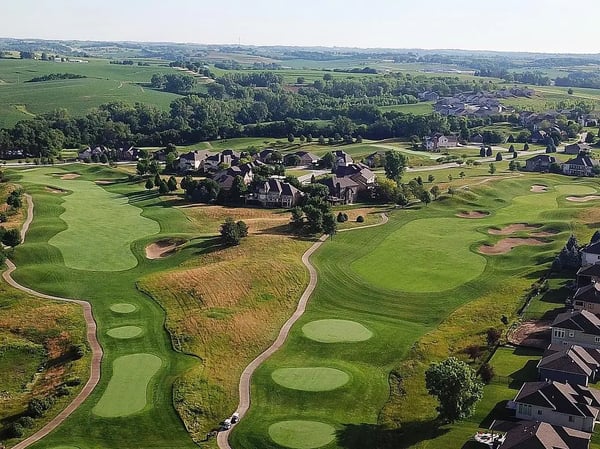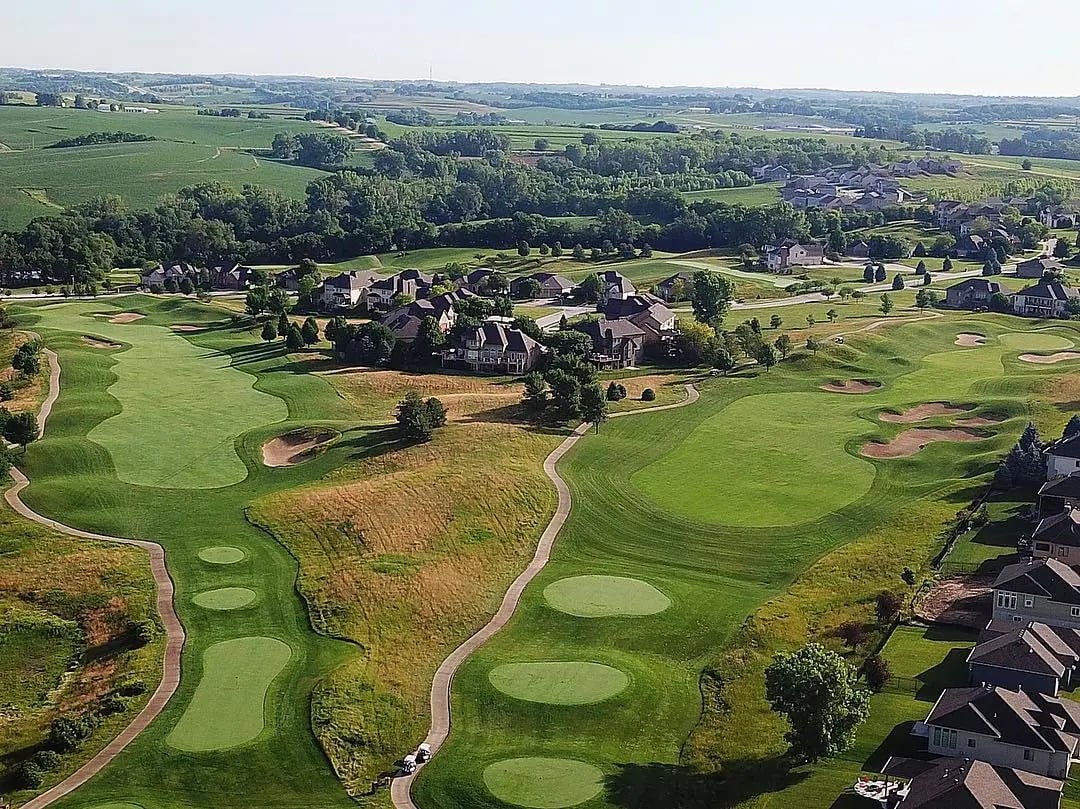 Membership Fees: The Players Club is one of the most affordable country clubs in Omaha with a $4,000 initiation fee and monthly dues starting at around $225.
This club also has lots of homes that line the course.
Oak Hills Country Club
For more than 50-years, Oak Hills Country Club has welcomed members to its private Omaha club. The property includes an 18-hole golf course, tennis courts, swimming, and a large clubhouse.
If you are wanting to live on a golf course, Oak Hills has many homes that line the course.
Champions Run
Champions Run serves Omaha's northwest side. The private club offers its members use of a Junior Olympic-sized swimming pool, fitness center, numerous lighted tennis courts, 18-holes of golf, and on-site dining.
Membership Fees: The monthly dues for a golf membership are around $500 per month after a $5,000 initiation fee. For a social membership, expect to pay $1,500 for the initiation plus about $200 monthly.
Champions has quite a few homes that line the course.
Lost Rail Golf Club
The newest country club in the Omaha area is the Lost Rail Golf Club in Gretna.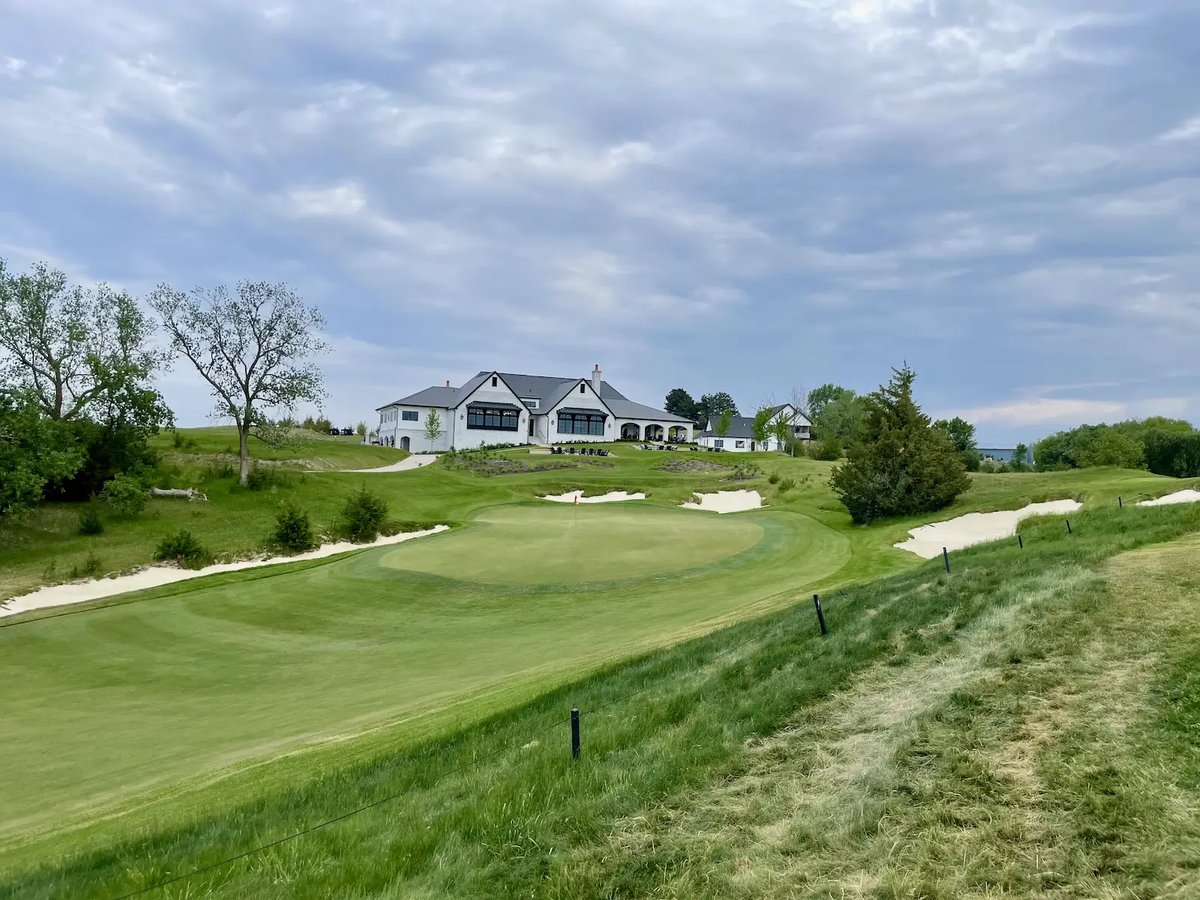 It is strictly a golf club. There is no swimming pool. There are no tennis courts. It's just golf (with a very nice clubhouse). The vision is to have "a small club with 200 Regional memberships and up to 150 National members."
View a Lost Rail photo gallery to truly appreciate this course.
Platteview Golf Club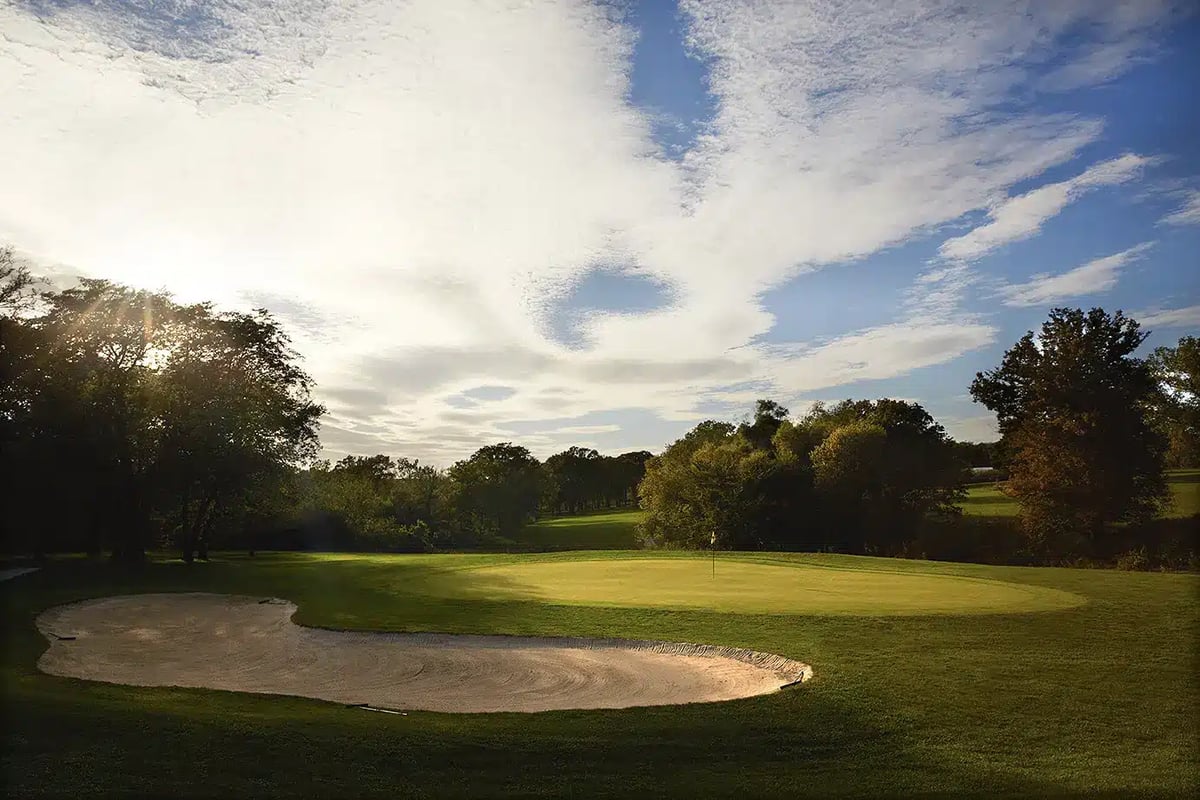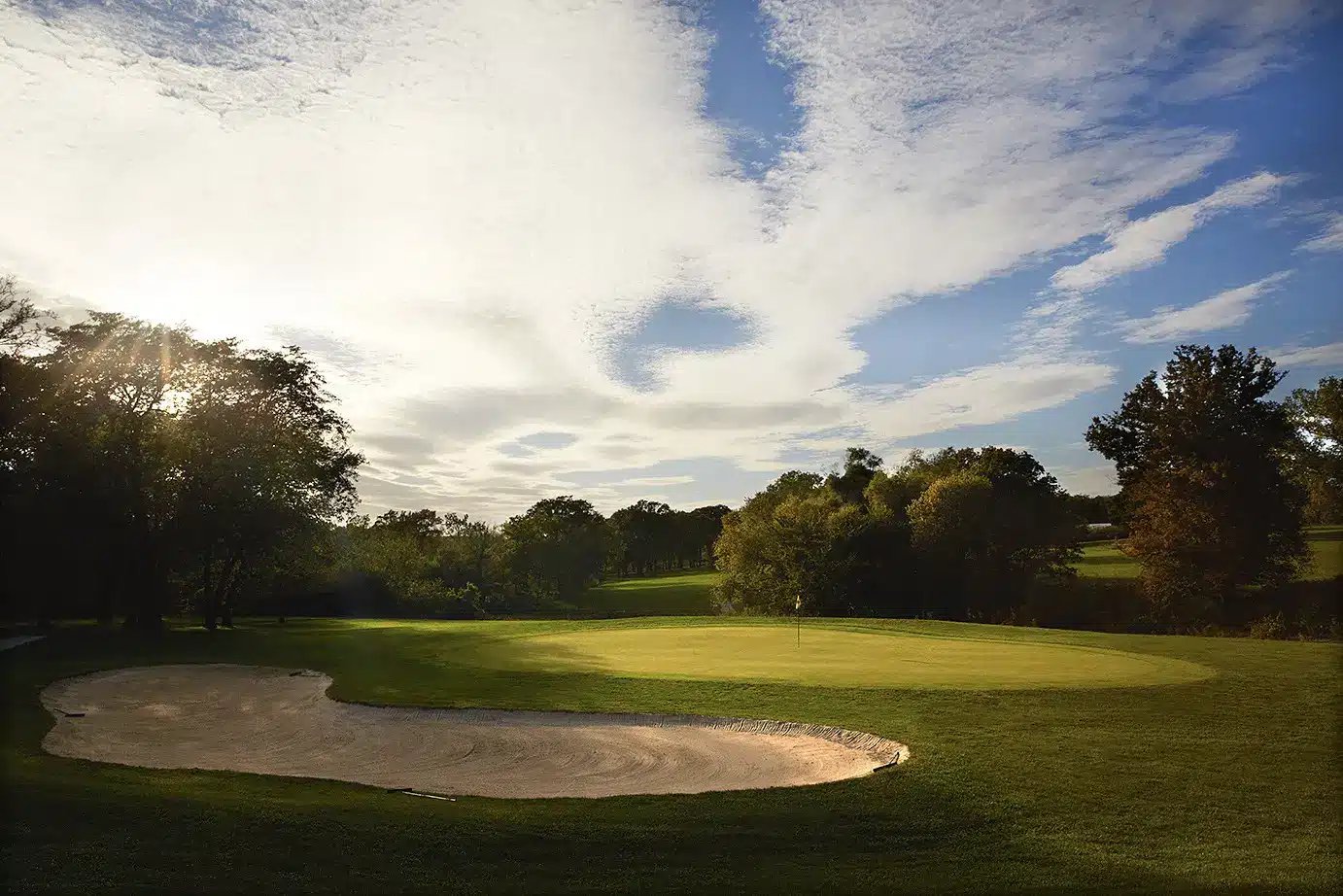 Platteview Golf Club is a fully-private golf club, located in Bellevue, Nebraska on the south side of Sarpy County. It's an 18-hole, Par 72 6700-yard golf club with a landscape that is more private and quiet compared to most private clubs around Omaha.
After initiation fees, monthly fees are about $300-$400 a month.
Top Golf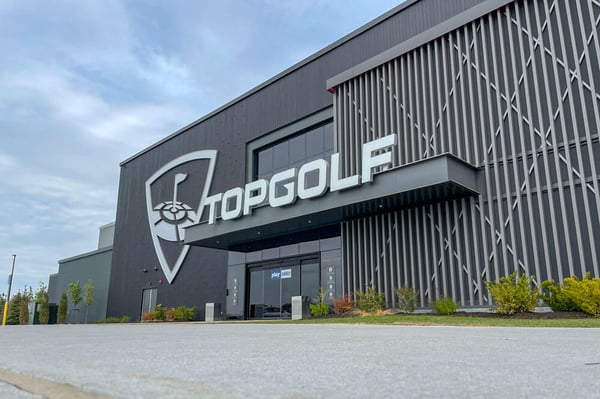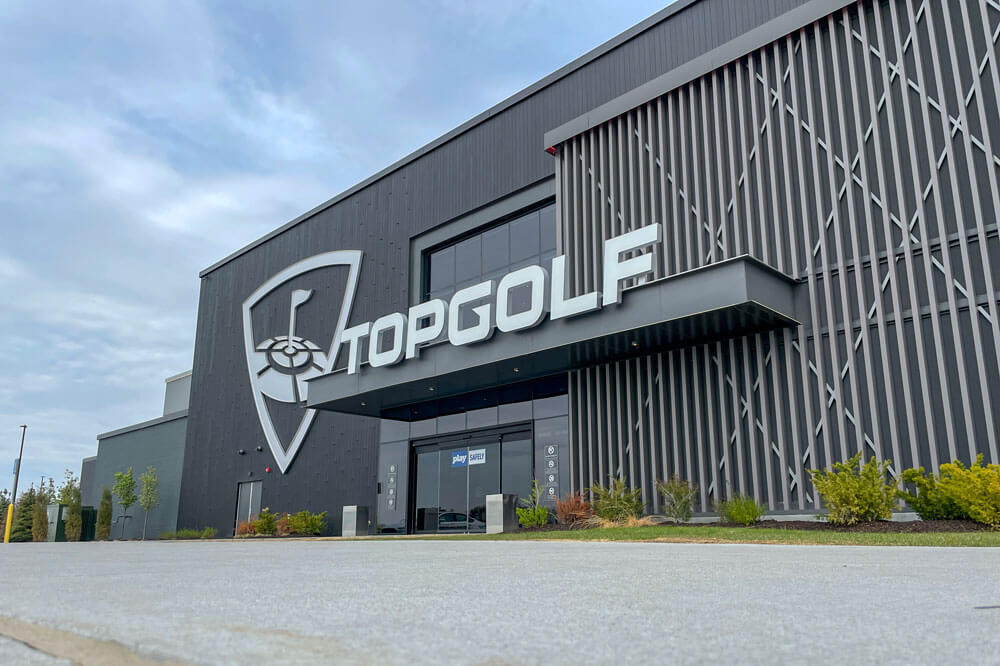 Although not a country club, if you are a golfer you may be interested to know that Omaha does have a Top Golf. Omaha's Top Golf is located near Westroads.