Putt Putt Golf Courses in Omaha
I have helped many families moving to Omaha. Contact me if you have any questions about the Omaha area or need help buying a home.
Let's explore the whimsical world of putt-putt golf in Omaha. The city has courses for all ages. There are indoor courses and outdoor courses. Pirate themed and dinosaur themed.
My 4-year-old son has an obsession with miniature golf. We've played the courses below many times. And when we travel, we seek out courses. My son once played 126 holes of miniature golf over four days.
Prehistoric Putt Omaha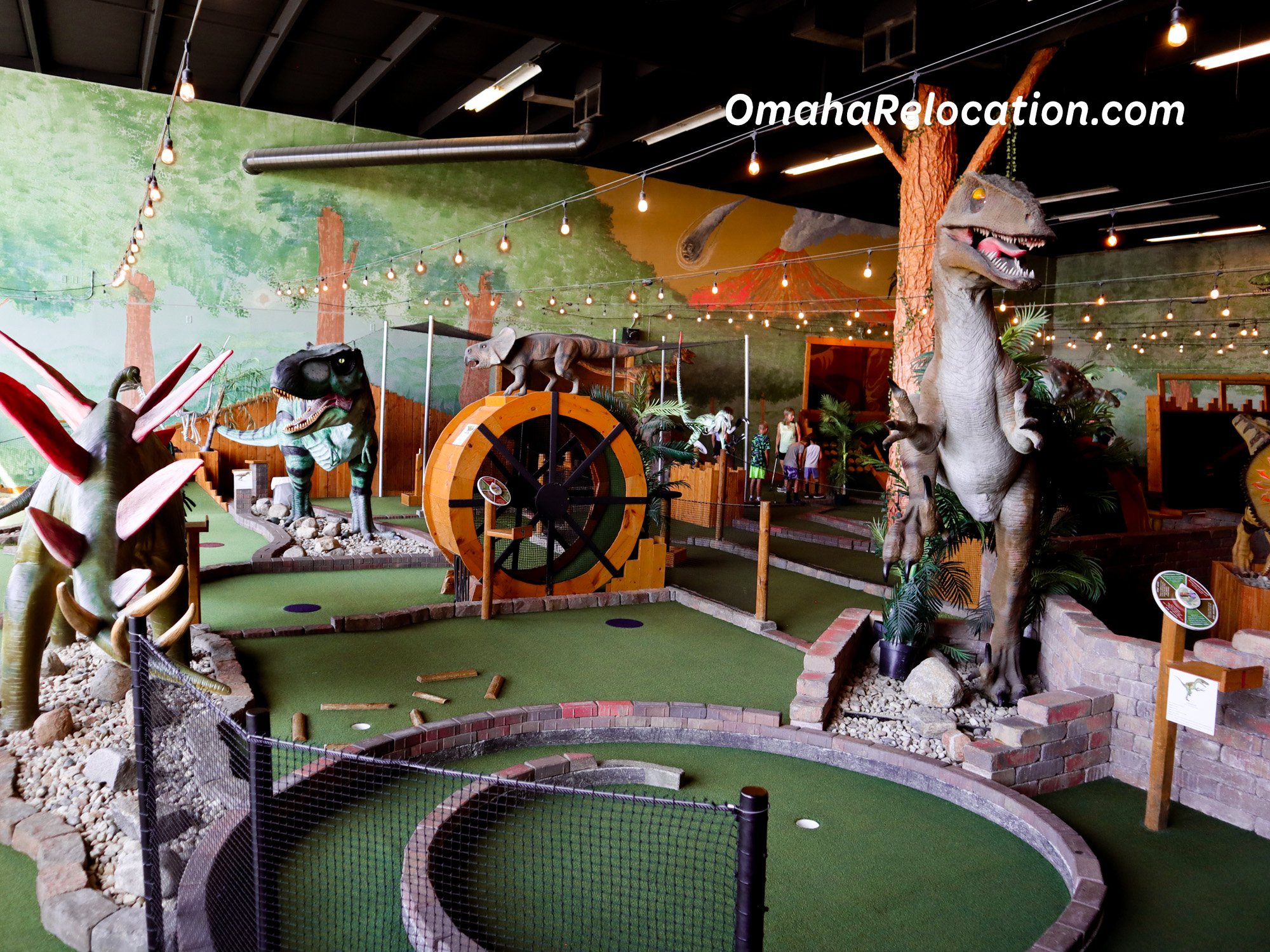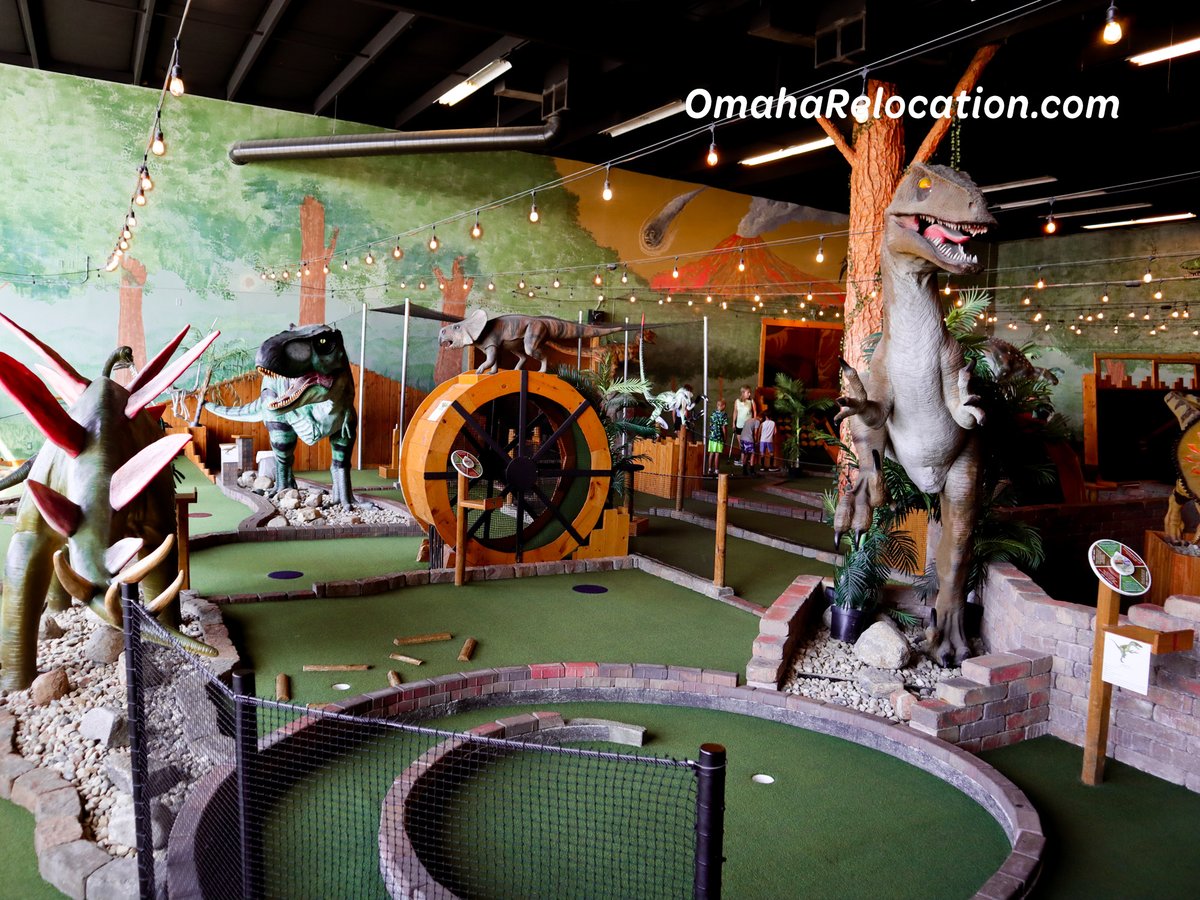 Prehistoric Putt is an indoor 18-hole miniature golf course that takes players on a journey through prehistoric times. The course has many exciting and unexpected obstacles, including a giant T-Rex, a volcano, and other prehistoric-themed elements. There is even a slide.
On select holes, you spin a wheel and follow the instructions (first shot with eyes closed, putt with your hand, etc.).
My one complaint is how cramped it can feel. If it is busy, you may feel rushed and on top of other golfers. There is no area between holes to relax or socialize.
Pirate Putt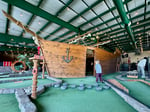 Pirate Putt was created by the same company as Prehistoric Putt. But instead of dinosaurs, it's a pirate-themed mini golf course.
It is located across the river in Council Bluffs. You'll find two indoor 18-hole courses that include challenges for both young and old. You can fire the cannon, walk the plank, and even explore under the sea.
Two of the holes are played in the large wooden ship pictured above.
Boulder Creek Amusement Park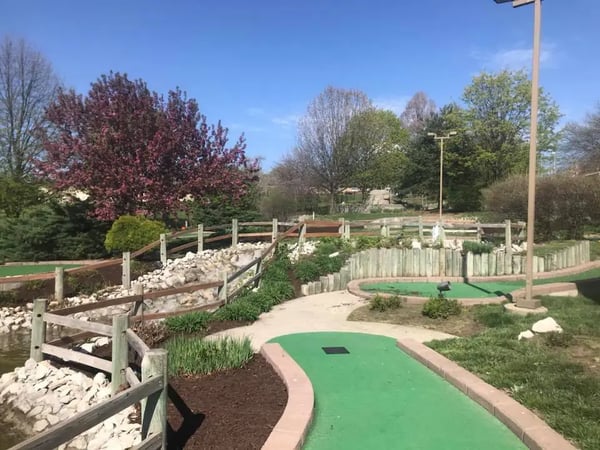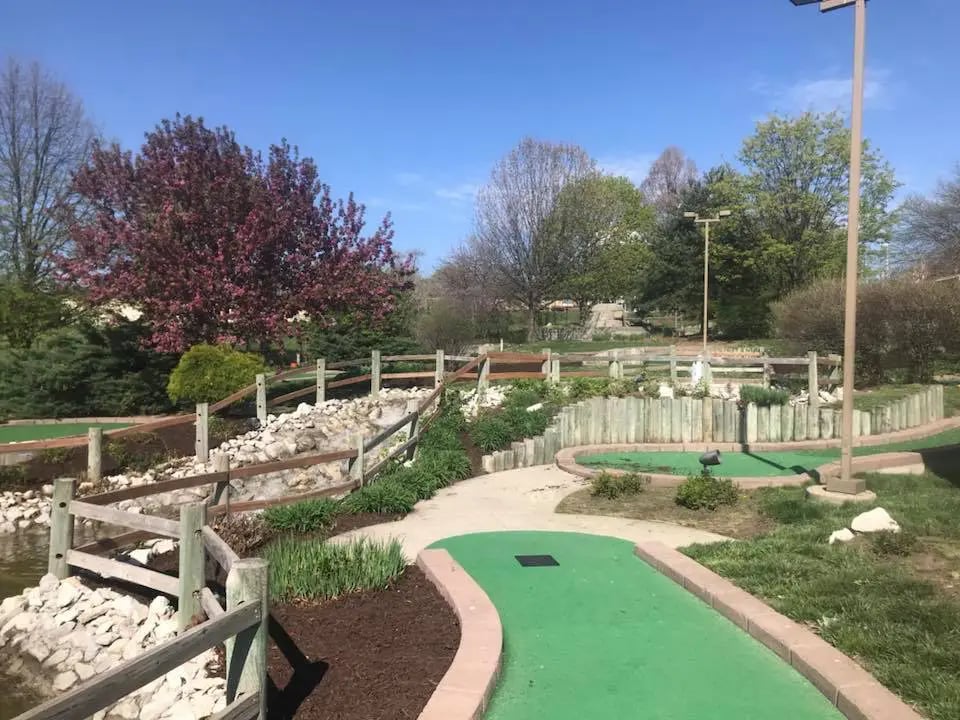 Boulder Creek Amusement Park in West Omaha offers a variety of family-friendly activities. You'll find rock climbing, batting cages, an outdoor skating rink, and an 18-hole miniature golf course.
The course is beautifully landscaped with streams, waterfalls, and rock formations, making it a fun and challenging experience for all ages.
Papio Fun Park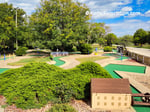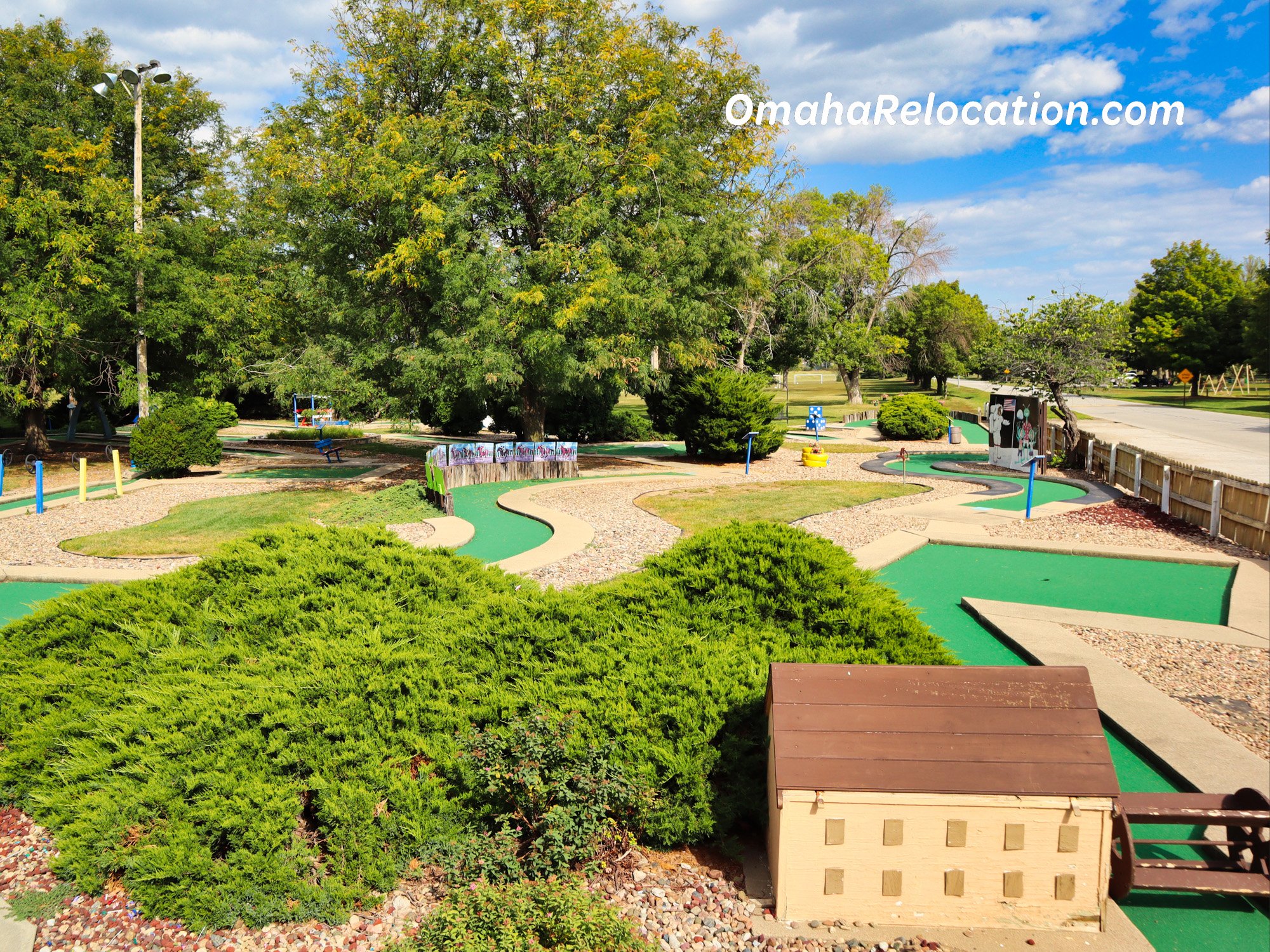 Located in Papillion, Papio Fun Park has a variety of attractions, including go-karts, bumper boats, and an 18-hole miniature golf course. The mini-golf course is outside, and it features obstacles and challenges that will test your skills.
Putting Plus
Putting Plus is a miniature golf course located near 92nd and Maple. This might be the oldest course in Omaha, opening in 1967.
This course is outdoors, but there are plenty of trees that provide shade, making it tolerable even on hot days.
It has three different 18-hole courses. The course is open from April 1 to October 15.
Family passes are available and on Mondays, they offer all-you-can-play from 11 AM to 6 PM for $11.
Amazing Pizza Machine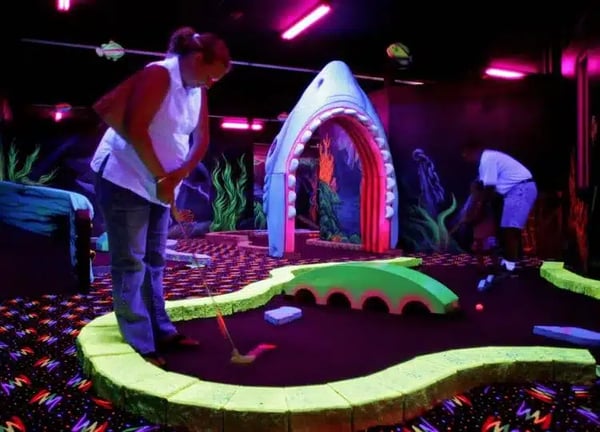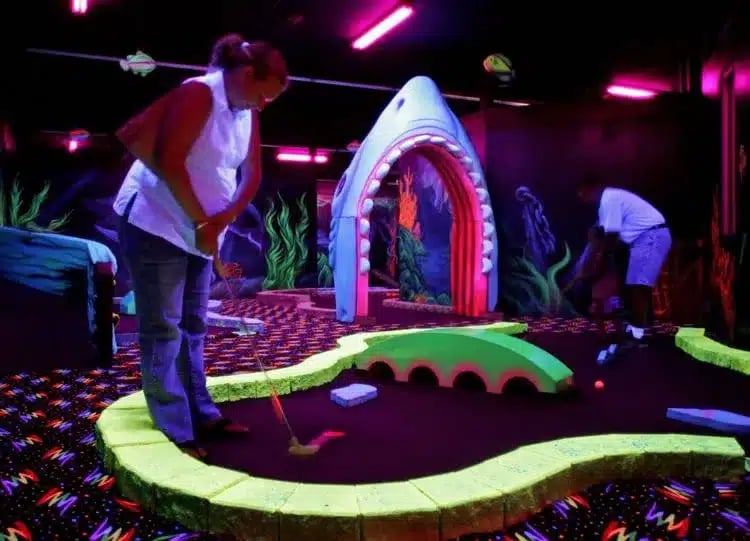 Amazing Pizza Machine has over 170 games, rides, and attractions.
That includes a miniature golf course. The course is decorated with a space theme and features obstacles and challenges that will test your skills. This course has a fun and challenging layout, featuring exciting obstacles such as a spinning windmill, a giant gorilla, and other fun surprises. And if that's not enough, the putt-putt course is a blacklight environment, with neon colors and glowing decorations adding to the overall experience.
Medieval Putt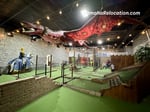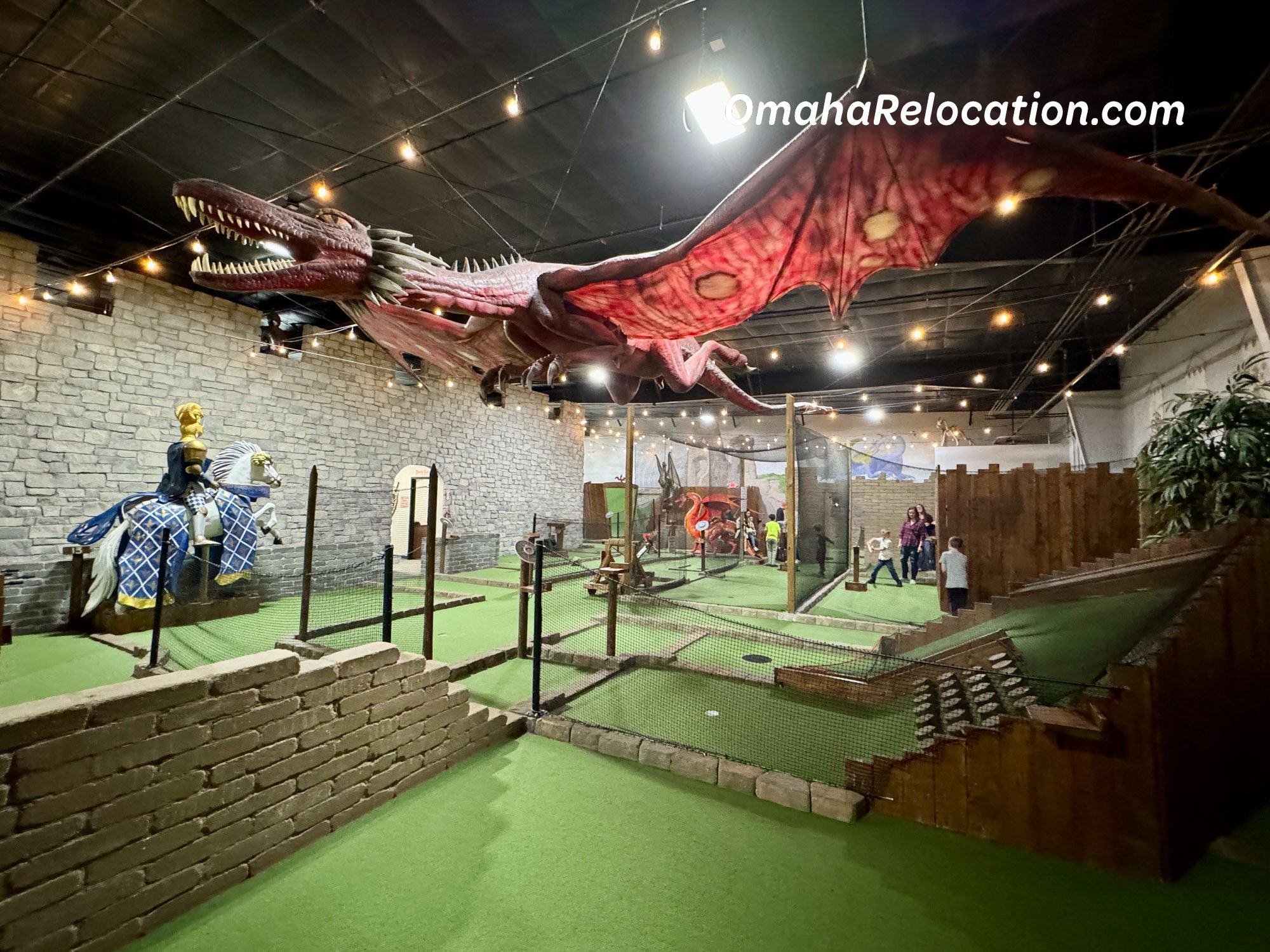 Medieval Putt is a unique miniature golf course located in Elkhorn that takes players back in time to the medieval era. This exciting 18-hole course is set in a medieval castle with knights, dragons, and other classic medieval motifs. The course is designed to challenge players of all ages with obstacles such as drawbridges, castles, and moats.
Vala's Pumpkin Patch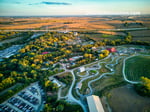 If it's September or October, then check out Vala's Pumpkin Patch. There are more than 50 activities available, and one of those activities is Graveyard Golf. Vala's is the most popular pumpkin patch and orchard in the Omaha area.
It can get very busy on weekends so plan accordingly.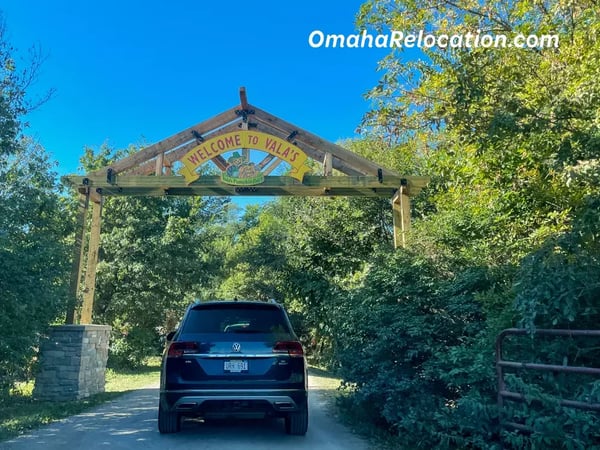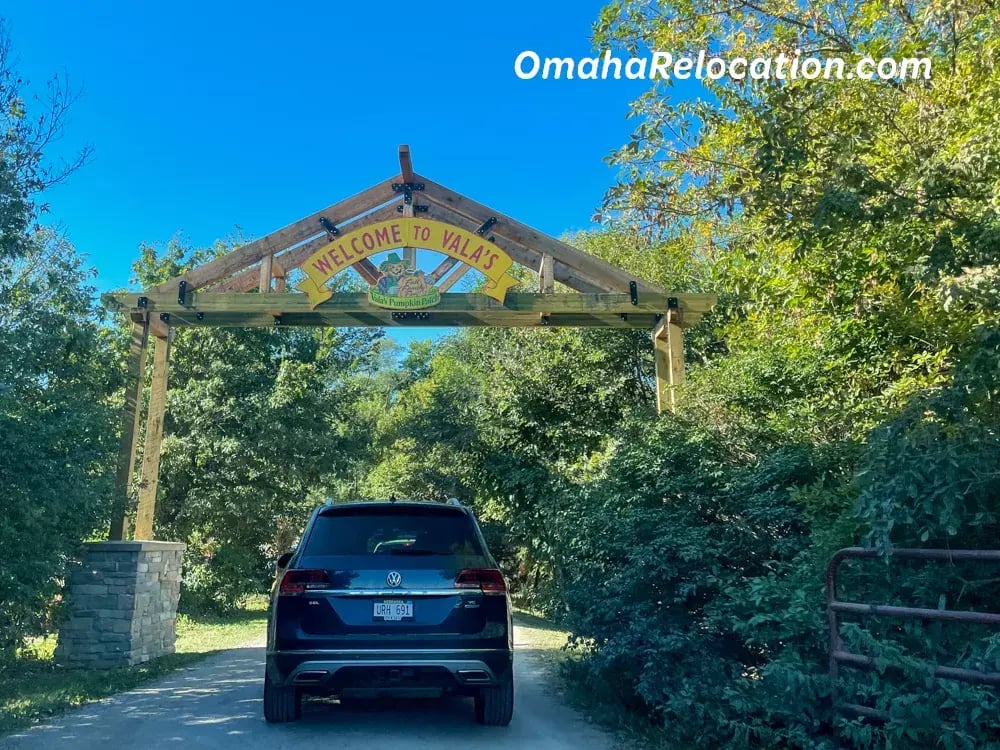 Season passes are available. Other activities include a corn maze, hay rack rides, a haunted farmhouse, and more.
These are just some of the many Putt Putt Golf locations in Omaha. No matter which one you choose, you're sure to have a great time!