Buying a Home in Omaha
I have helped many families moving to Omaha. Contact me if you have any questions about the Omaha area or need help buying a home.
There are numerous things to consider before buying a home in Omaha. I'll try to guide you through some of those decisions and guide you through the buying process. And who knows, after you this article you may decide you would rather rent than buy.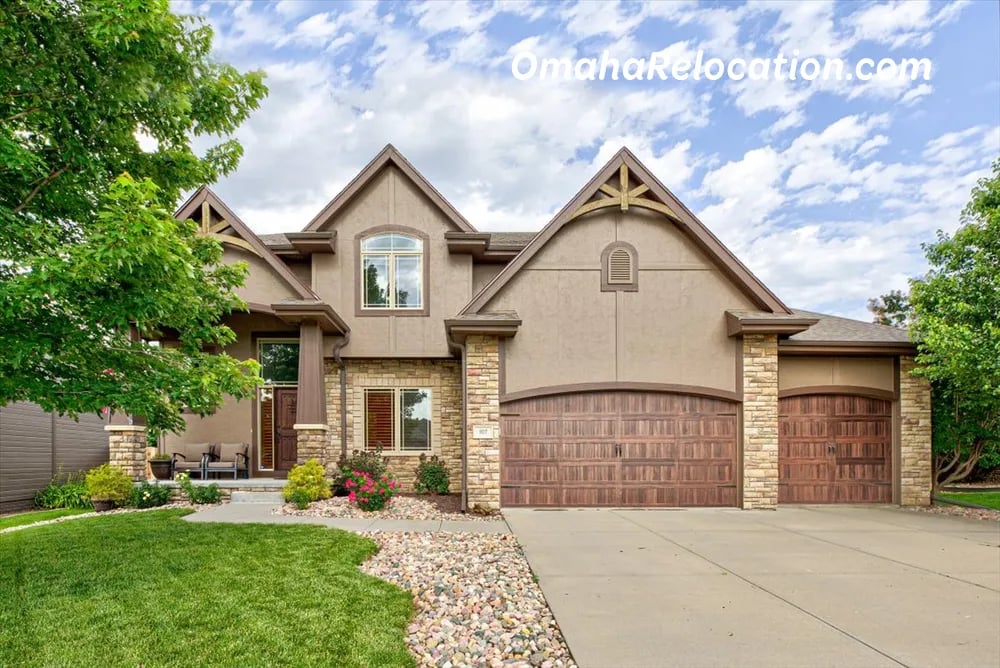 As a real estate agent, I make my living helping people buy (and sell) homes.
But, when you move to a brand new city, buying isn't always the right thing to do.
It might make sense to rent for a few months to really get a better understanding of the city and the different neighborhoods (and to make sure you truly want to live in Omaha).
Moving twice is annoying, but you don't want to buy a home and then hate the area (or discover an area you love a lot more).
Neighborhoods
You'll need to decide where you want to live. The metro area has a bunch of different cities and neighborhoods.
Your location may come down to the school district you want to be in or its proximity to work.
Do you want a "quiet" neighborhood? A walkable neighborhood? Do you want to be close to the interstate?
Selecting the right area is almost as important as selecting the home. If you need advice on what neighborhood might be right for you and your family, please reach out to me.
I tried my best to provide information about the Omaha area, the neighborhoods, etc. but it's impossible to answer every question. So, please reach out.
The Buying Process
When you don't physically live in Omaha, buying a home presents a few challenges.
Buy Then Move? Or Move Then Buy?
An important question I ask clients is if they want to find a home before they arrive in Omaha or are they OK moving to Omaha and then looking for a home.
Some only want to move once so they need to be under contract and purchase a home before they move.
If you are OK moving to Omaha first, there are a few different short-term rental options that make this possible.
I've helped clients in both scenarios.
In-Person Showings or Remote Tours?
Technology has made the home-buying process a lot easier. And that includes home tours.
In 2022, several of my clients bought a home without ever stepping foot in it. Most homes were selling so fast that it was impossible for them to make it to Omaha.
But, most of these people did make a trip to Omaha at some point.
I love meeting my relocation clients in person, and it's often critical. When my clients visit, I sit down with them and talk about the different neighborhoods they are interested and we try to look at several homes in person.
The best way for me as an agent to understand what my client wants is to tour a home with them. When they leave town, it's so much easier for me to know what to look for.
After my clients leave town, I keep my eye out for homes they may like. When something hits the market, I do a video tour of the property and narrate what I see. I'll point out things they might like and also issues – either with the layout, the condition of the home, or even pet smells.
Quick Tip:
If you want to tour as many homes as possible during a visit to Omaha, try arriving on a Wednesday or Thursday. Most new listings hit the market towards the end of the week. If you arrive on a Saturday, there is a chance several homes you were interested in might be under contract.
Technology has also made it very easy to make an offer on a home. You can sign all the offer documents digitally. You don't need to be in Omaha to write an offer.
I've had clients that I meet for the first time after they have bought AND closed on a home (it's a little nerve-wracking for me in case the clients hate the home but it hasn't happened yet).
Finding Homes For Sale
I have another site where you can browse through all the homes for sale in Omaha.
If you are searching for a specific area or price point, please let me know. I can set a search up so you get an email when a new home matches your criteria. You won't need to refresh Zillow twenty times per day.
As a real estate agent, I can show you (and get information for) any of the homes listed in the MLS. I can also show and represent you if you find a home being sold by an owner.
Financing
If you want to buy a home, you are going to have to pay for it.
I have several local lenders I know and trust and I have included their information below.
There are a bunch of reasons to use a local lender versus a larger national bank, but I won't get into all those details. Ultimately, I recommend you use the lender you are most comfortable with.
How Long Does The Process Take?
Once you find a home and get it under contract, expect it to take about 30-45 days to close.
If you pay with cash, you can close in a week. But, that also depends on when the seller wants to close.
And the time it takes to actually find a home to buy AND get it under contract can vary. Some of my clients have found a place in the first week or two of looking. For others, it took a lot longer.
The sooner you start the process, the better.
Property Taxes
This can be a rude awakening if you've owned a home in a different state. Omaha has pretty high property taxes. I created a detailed guide about property taxes if you want to learn more.
The Cliffs Notes version is this. If you buy a home for $500,000, expect to pay around $9,000 – $14,000 in property taxes. Double those numbers for a $1 million home. And for a $250,000 home will be around $4,500 – $7,000.
If you are a 100% disabled veteran, you can get your property taxes waived.
Hidden Costs
There really aren't any hidden costs you need to worry about when buying or owning a home (at least nothing unusual that I've encountered).
If you choose to live in a neighborhood with a homeowners association, expect to spend between $200 – $1500 per year.
Escrow State or Attorney State?
This is a technical question some experienced home buyers ask when moving to a new state.
Nebraska is an escrow state. You don't need to hire an attorney or have an attorney present to close on a property.
We use title companies to prepare all documents, do a title search, and handle the signing on closing day.
As a real estate agent, I facilitate getting everything to the title company.
How Do I Get Paid?
I get paid when you buy a home. My commission is included in the purchase price you pay.
But, you don't need to buy a home for me to help you. I can provide guidance and answer questions even if you are planning to rent.
Next Steps
Once you pick out a home or an apartment, check out our mover's guide. It will answer a bunch of common questions like who to call for electricity, internet, etc.