Guide to Bike Trails in Omaha
I have helped many families moving to Omaha. Contact me if you have any questions about the Omaha area or need help buying a home.
Explore Omaha's scenic biking trails – from serene lakesides to riverfront wonders. Discover the best routes for cyclists of all levels in and around the city of Omaha!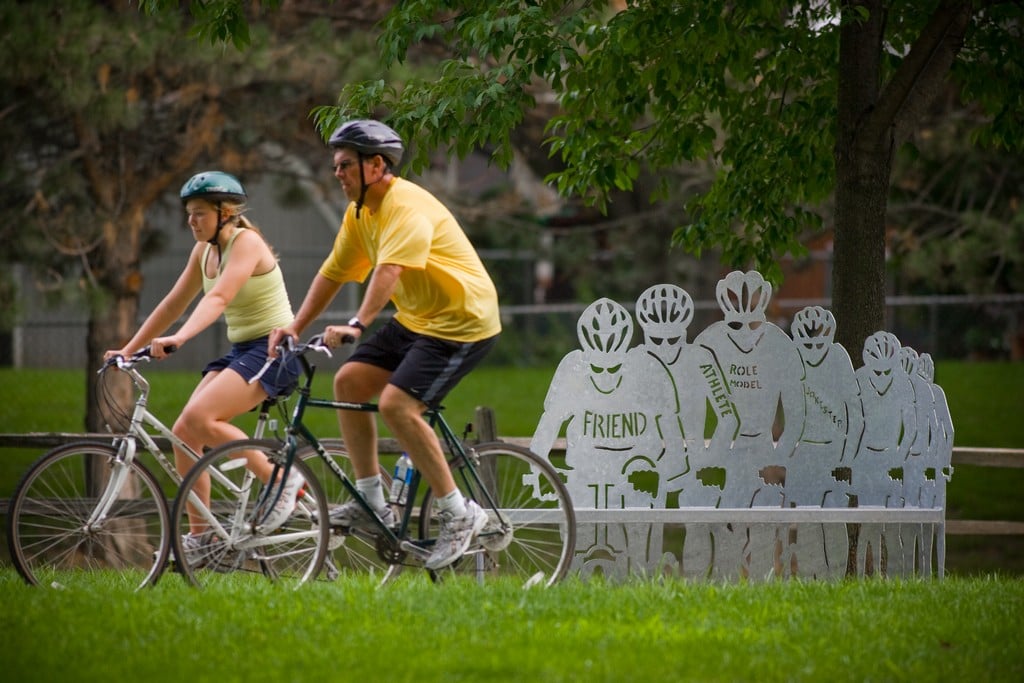 Omaha offers a variety of picturesque bike trails that wind through its alternating urban and natural landscapes. From lakeside loops to riverfront routes, these Omaha biking trails cater to a wide range of biking preferences and skill levels.
Whether you're a dedicated road biker, a mountain biking enthusiast, or just someone looking for a leisurely ride and some fresh air, Omaha's cycling trails have something to offer for everyone.
Omaha Biking Trails
Thanks to an outstanding Parks and Recreation Department and high levels of local interest in cycling, there are a large number of outstanding, easy-to-moderate biking trails within the city of Omaha.
Here are some of the top loops, point-to-point trails, and out-and-back journeys located in the greater Omaha metro area.
Keystone Trail
The Keystone Trail is a testament to Omaha's commitment to outdoor recreation. Located near La Vista, this 19.3-mile out-and-back trail offers a moderate level of challenge, making it suitable for bikers of varying skill levels.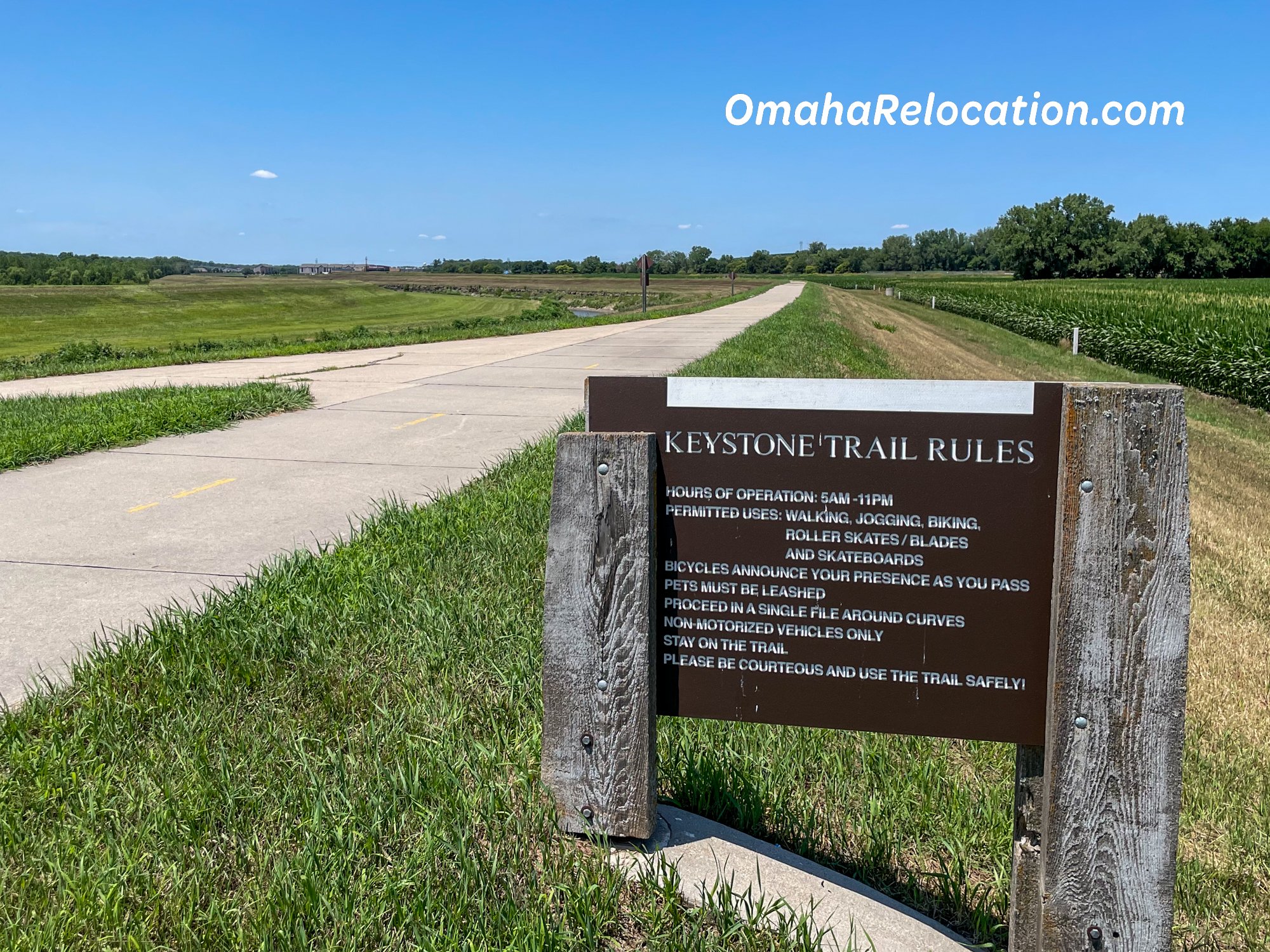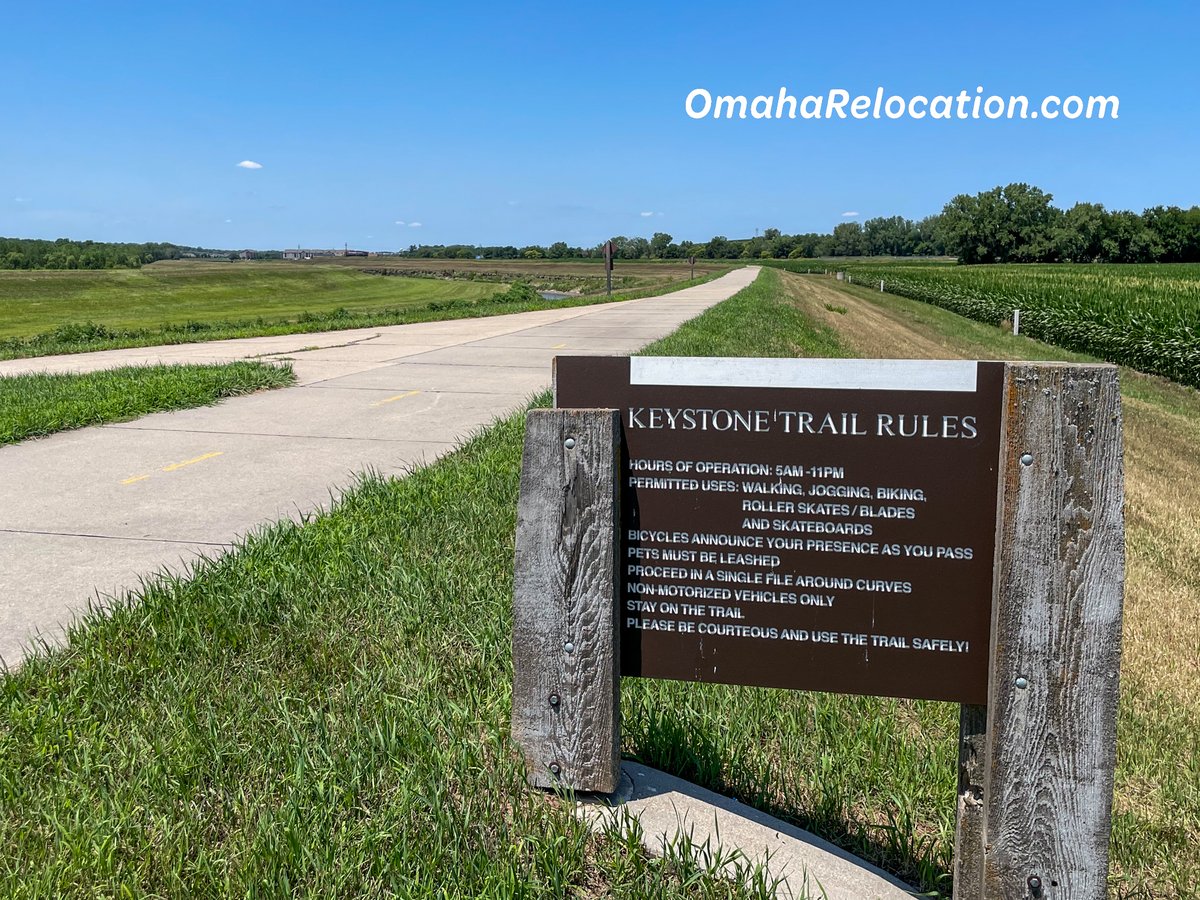 The concrete-paved trail begins in northwest Omaha near 88th and Fort Streets and stretches down to Cornhusker Highway. The Keystone Trail is a year-round attraction that is well-frequented by hikers and birders. Despite its popularity, there are quieter stretches for those seeking more solitude.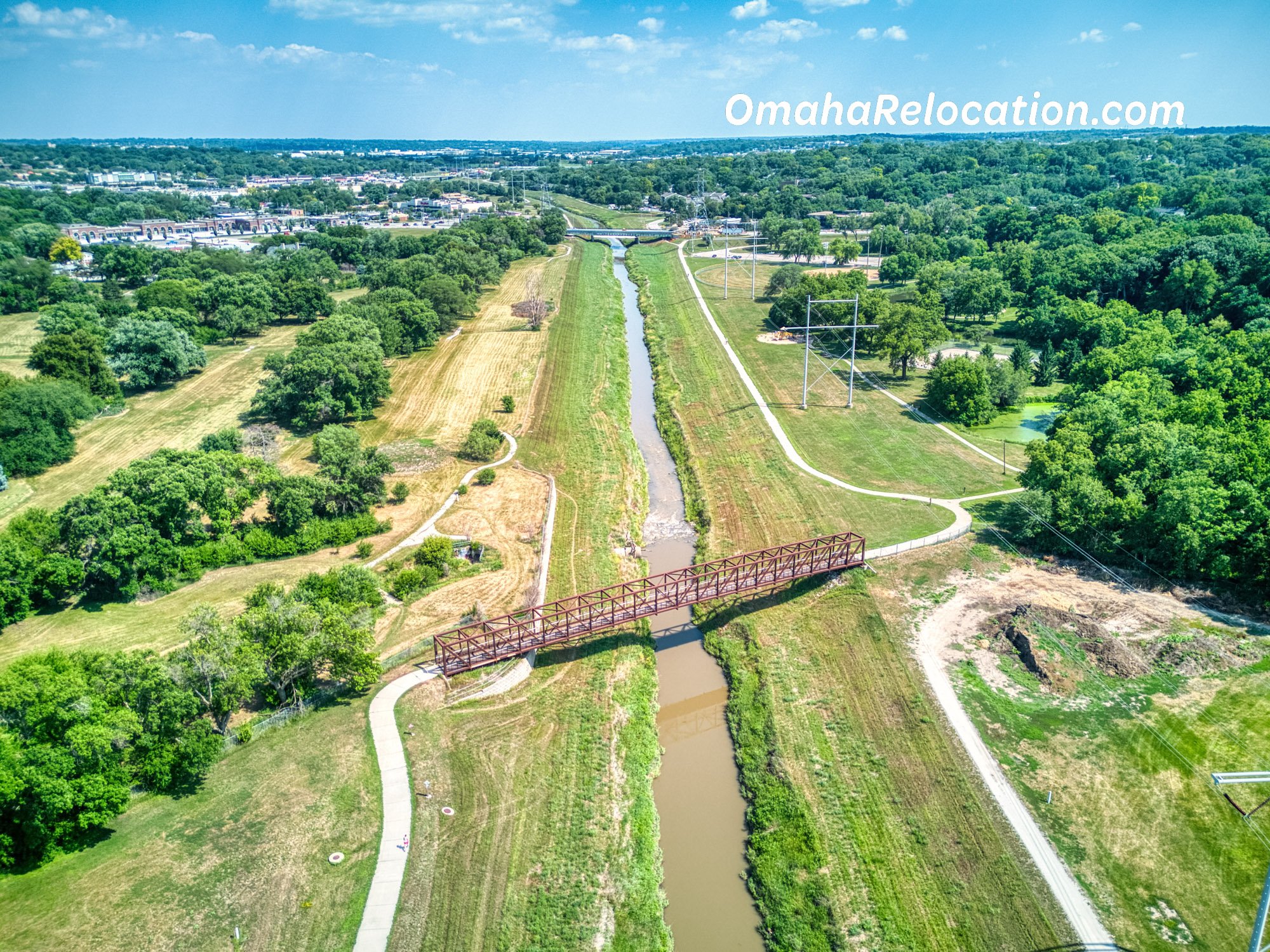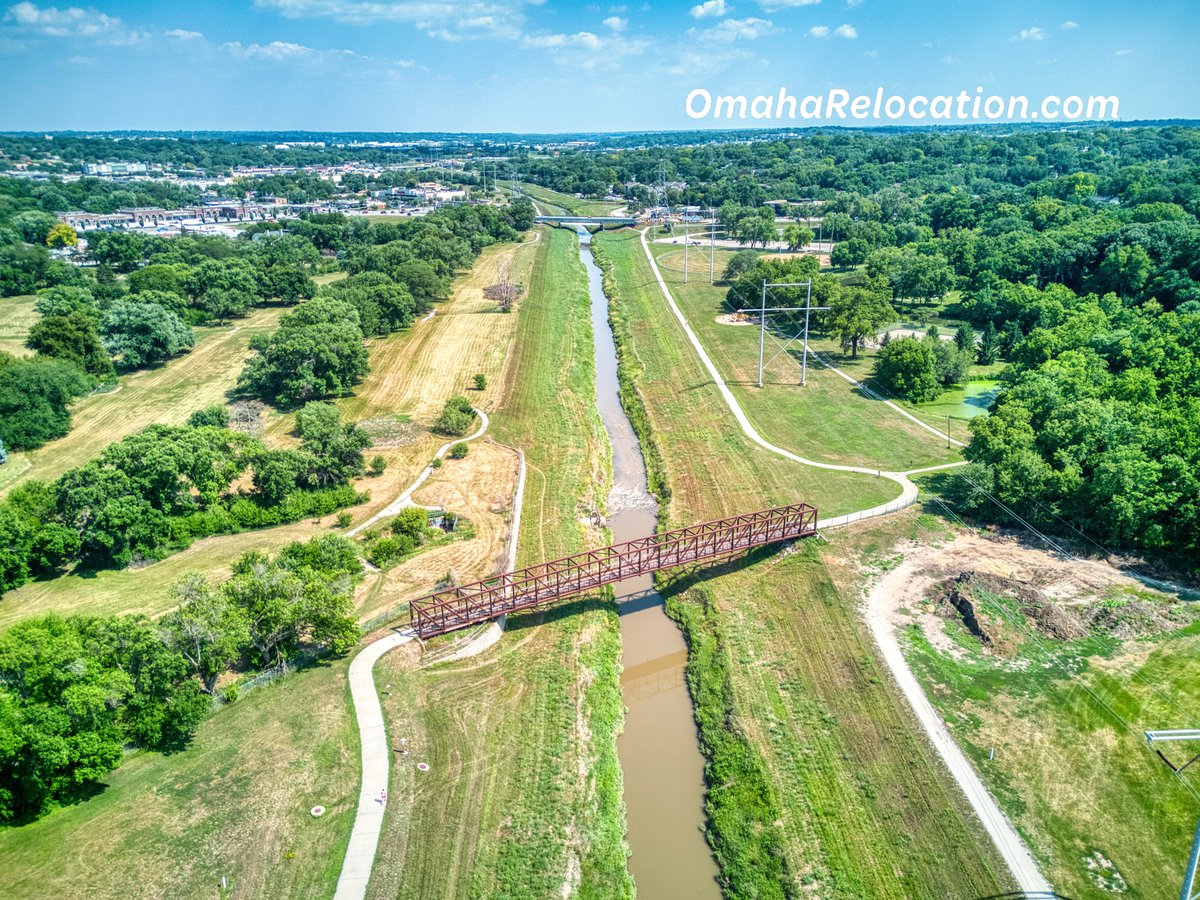 Field Club Trail
For a more leisurely biking experience in midtown Omaha, try the Field Club Trail. This 3.5-mile out-and-back trail offers an easy route. It features a gentle-grade paved trail that is well-shaded by the lush surroundings.
Perfect for runners, hikers, and road bikers, this trail provides benches and picnic tables for resting spots along the way.
The trail passes along Field Club of Omaha golf course, VA Medical Center hospital, and ends near the University of Nebraska Medical Center and Blackstone.
Open year-round, the Field Club Trail promises a relaxing and enjoyable ride for all.
Big Papio Trail
Following one of the Papillion Creek's tributaries, the Big Papio Trail covers 18.7 miles in an out-and-back journey. It begins at Hefflinger Park and extends southwest to connect with the Keystone Trail in La Vista.
This beginner-level route passes through several parks. This makes it a popular choice among hikers, trail runners, and road bikers. With a picturesque backdrop and year-round accessibility, the Big Papio Trail is an invitation to explore Omaha's natural beauty.
Omaha Riverfront Trail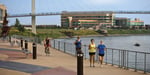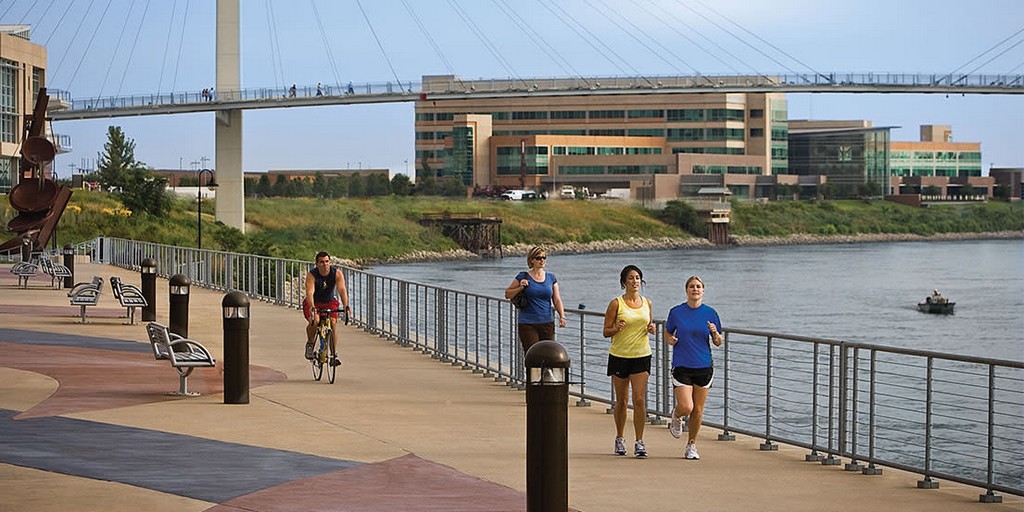 For breathtaking views of the Missouri River, the Omaha Riverfront Trail is a must-visit. Spanning 14.8 miles in a point-to-point layout, this moderately difficult trail attracts hikers, mountain bikers, and road bikers alike.
The trail features both gentle-grade sections and steep (8-12%) inclines, offering a diverse biking experience. With access to NP Dodge Park, the Omaha Riverfront Trail promises a memorable journey to anyone who passes through.
Glenn Cunningham Lake Trail
Nestled around Glenn Cunningham Lake, this 7.1-mile loop trail offers a moderate challenge for horseback riders, mountain bikers, birders, and trail runners.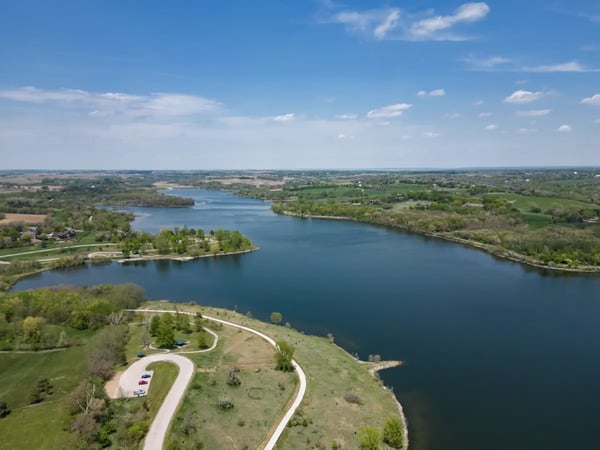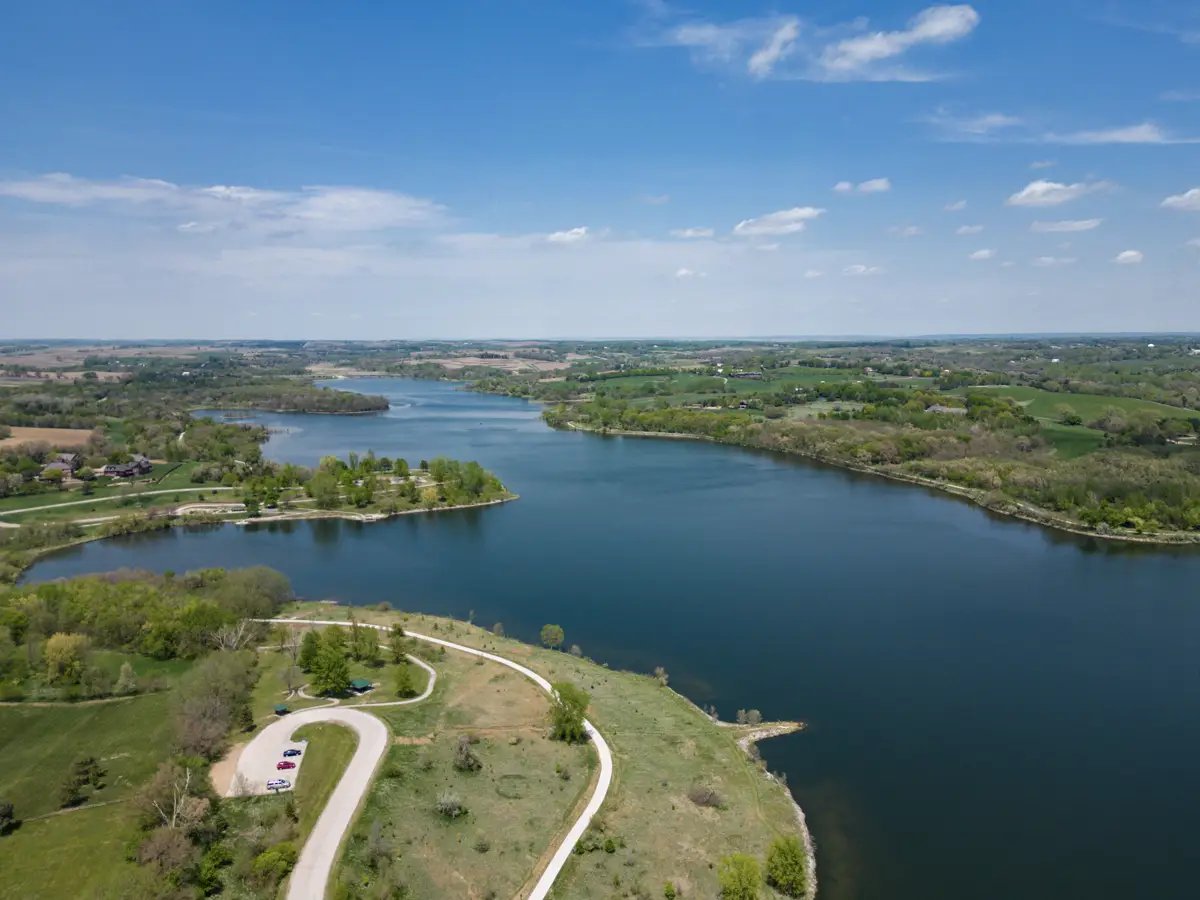 With a paved surface and varying inclines, including a quarter-mile's worth of steeper sections, this trail caters to adventure enthusiasts.
Standing Bear Lake Loop
The 3.0-mile loop around Standing Bear Lake in northwestern Omaha provides a serene and highly accessible biking experience. Suitable for mountain bikers, road bikers, trail runners, and hikers, this trail features gentle-grade sections as well as steeper segments.
Its year-round accessibility and rest areas make the Standing Bear Lake Loop perfect for a relaxing ride on a sunny day.
Zorinsky Lake Trail Full Loop
Offering a pleasant 7.8-mile loop, the Zorinsky Lake Trail is an accessible option for bikers of any experience level. Popular between March and October, this trail in the West Omaha area provides a relaxed biking experience.
It successfully caters to a variety of visitors, regardless of their skill level or preference.
Wehrspann Lake Full Loop
A 6.0-mile loop trail around Wehrspann Lake beckons outdoor enthusiasts. It mixes double-track and single-track sections interspersed with a small amount of steeper stretches. As a result, this trail offers an overall easy-level ride.
Open year-round, the trail features benches and picnic tables for rest stops, ensuring a comfortable biking experience.
Flanagan Lake Trail
Just over 5 miles in length, the Flanagan Lake Trail offers both peaceful surroundings and a well-paved route. This loop trail in Elkhorn is suitable for road biking and boasts a mix of gentle terrain and occasional steeper sections.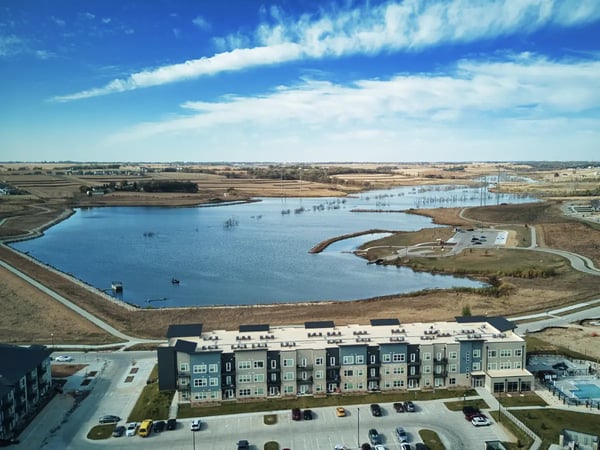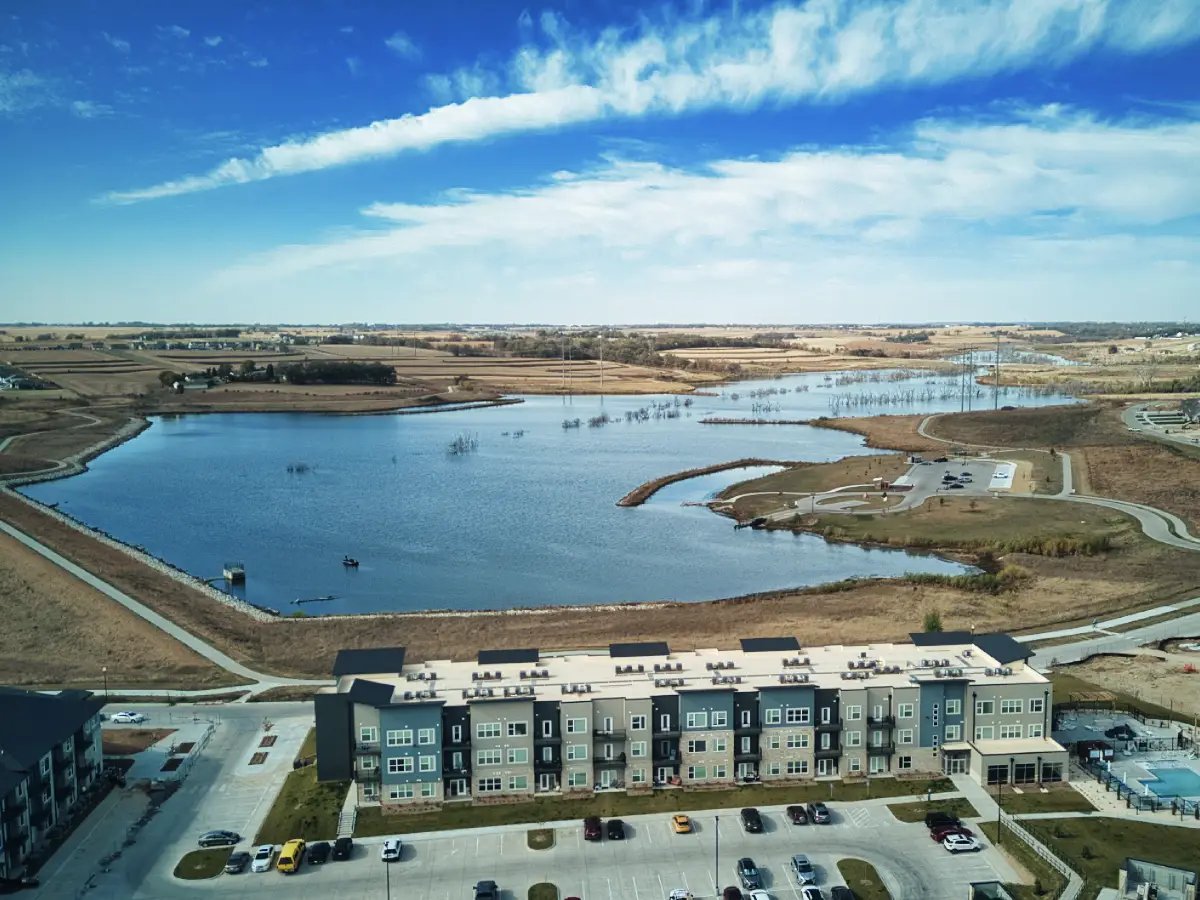 With benches placed along the way for relaxation, Flanagan Lake Trail promises a rewarding biking experience.
Walnut Creek Lake Trail West
Nestled near Papillion, Walnut Creek Lake Trail West offers a delightful 3.3-mile loop that beckons both novice and seasoned bikers. This trail's easier level of difficulty is favored by campers and bird enthusiasts alike, drawing them into its scenic embrace year-round.
The pathway is paved with smooth concrete and guides cyclists through a serene natural landscape. While the majority of the trail promises gentle cycling, a segment covering about half a mile presents a few moderately steep hills.
South Omaha Trail
The South Omaha Trail unfurls as a captivating 7.1-mile out-and-back journey that starts at the Keystone Trail to the west before traversing the heart of Omaha. The route travels eastward until it meets Vinton Street. This trail is meticulously tended to and offers a verdant sanctuary that embraces its travelers in lush greenery.
While predominantly characterized by its gentle gradient, the path takes on an engaging twist with approximately two miles of moderately steep (5-8%) uphill stretches. This helps make it a favored choice among road bikers, walkers, and trail runners.
Bob Kerrey Pedestrian Bridge
The iconic Bob Kerrey Pedestrian Bridge offers a charming 1.4-mile out-and-back trail that is suitable for all levels of cyclists. Embracing a gentle difficulty level, this bridge-trail hybrid shines brightest during the months between March and October.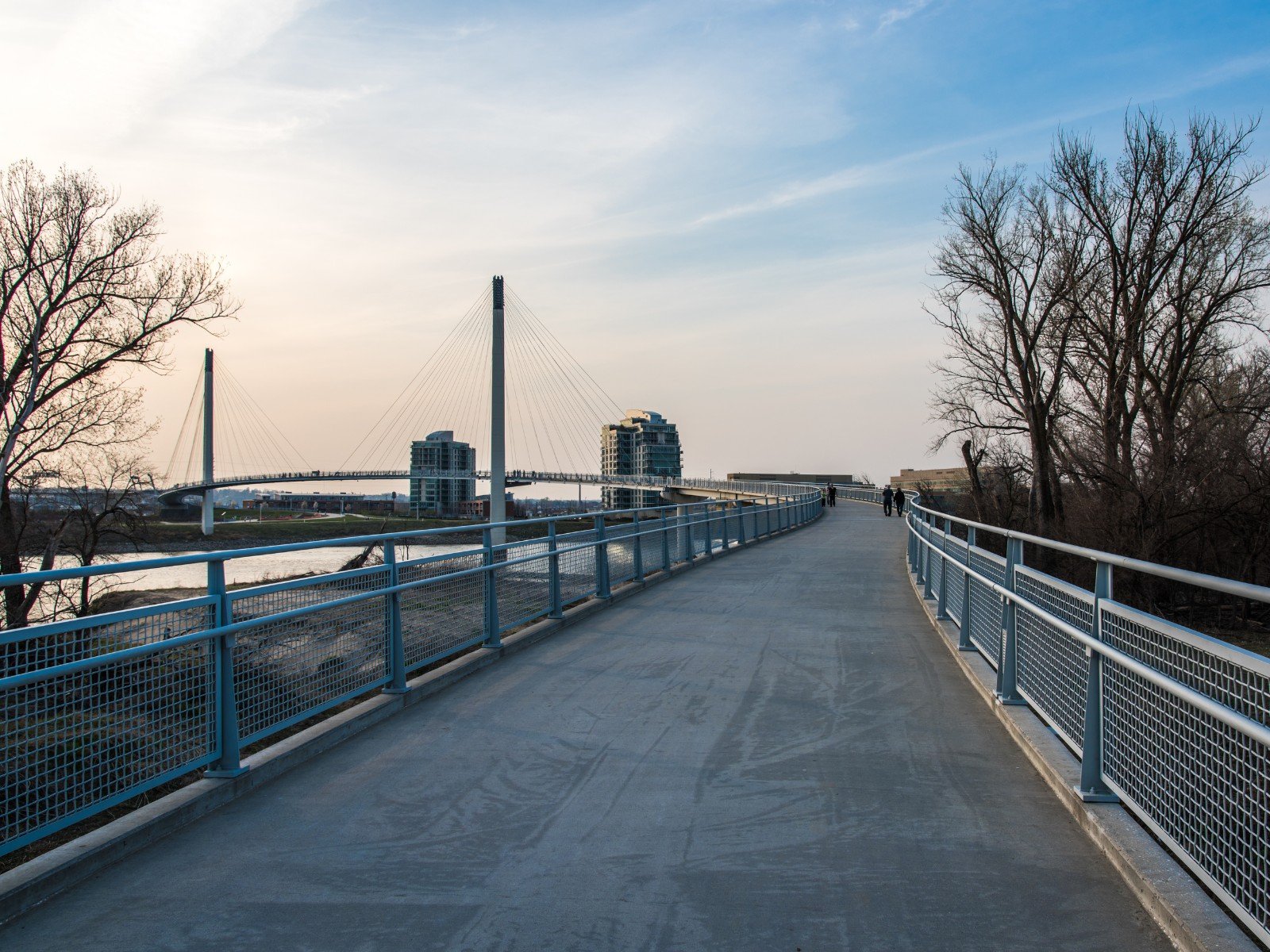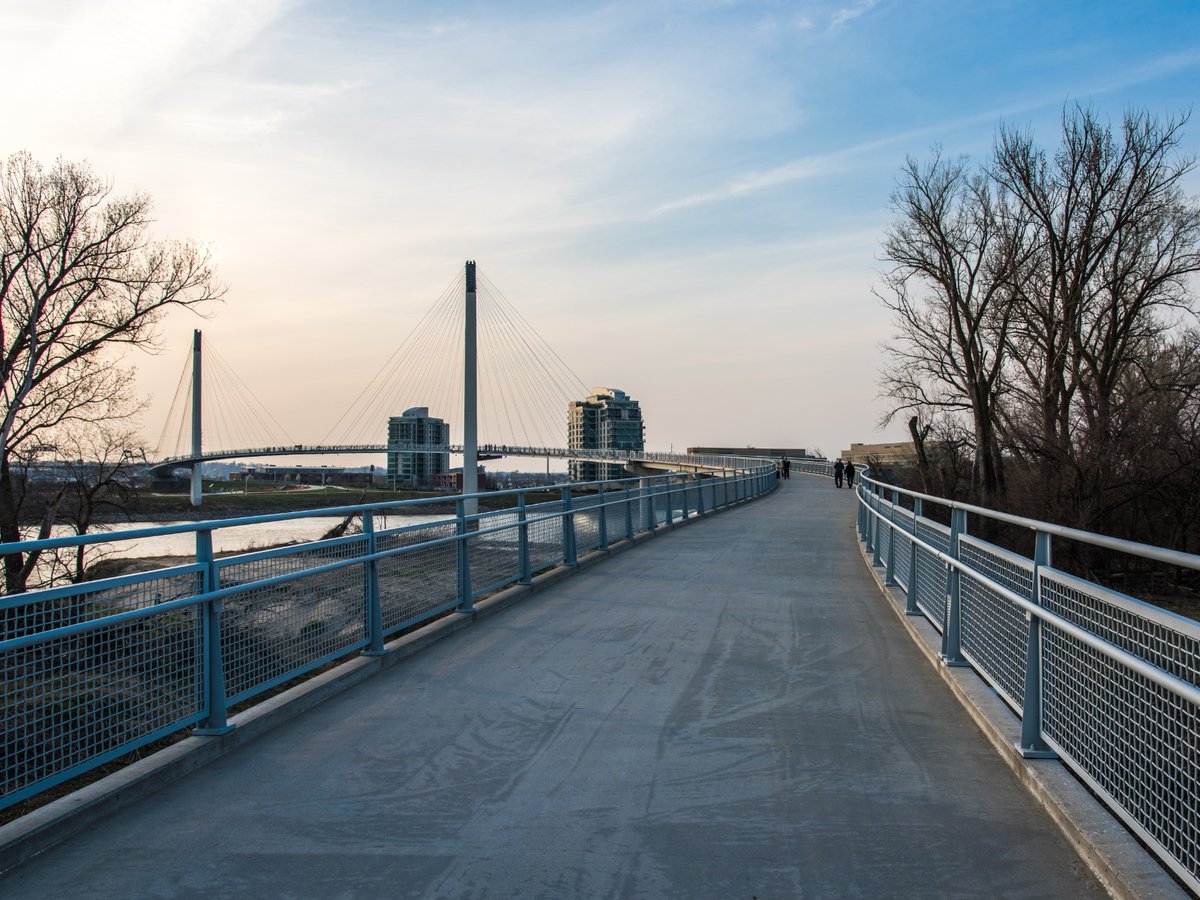 With its unparalleled river views and easy accessibility, the Bob Kerrey Pedestrian Bridge promises an enchanting experience for nature lovers and outdoor explorers alike.
Swanson Park Trail
Tucked away near the Bellevue area, the Swanson Park Trail unfolds as a serene 4.5-mile loop that invites fans of the outdoors to revel in its easy-going challenge. As you traverse the well-trodden path, you'll find yourself immersed in nature's embrace as each step reveals the enchanting harmony of the park's flora and fauna.
Whether you're seeking the thrill of mountain biking, the serenity of bird-watching, or the joy of a leisurely hike, the Swanson Park Trail is a sanctuary where adventure and nature intertwine.
Tranquility Trail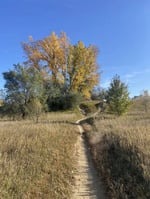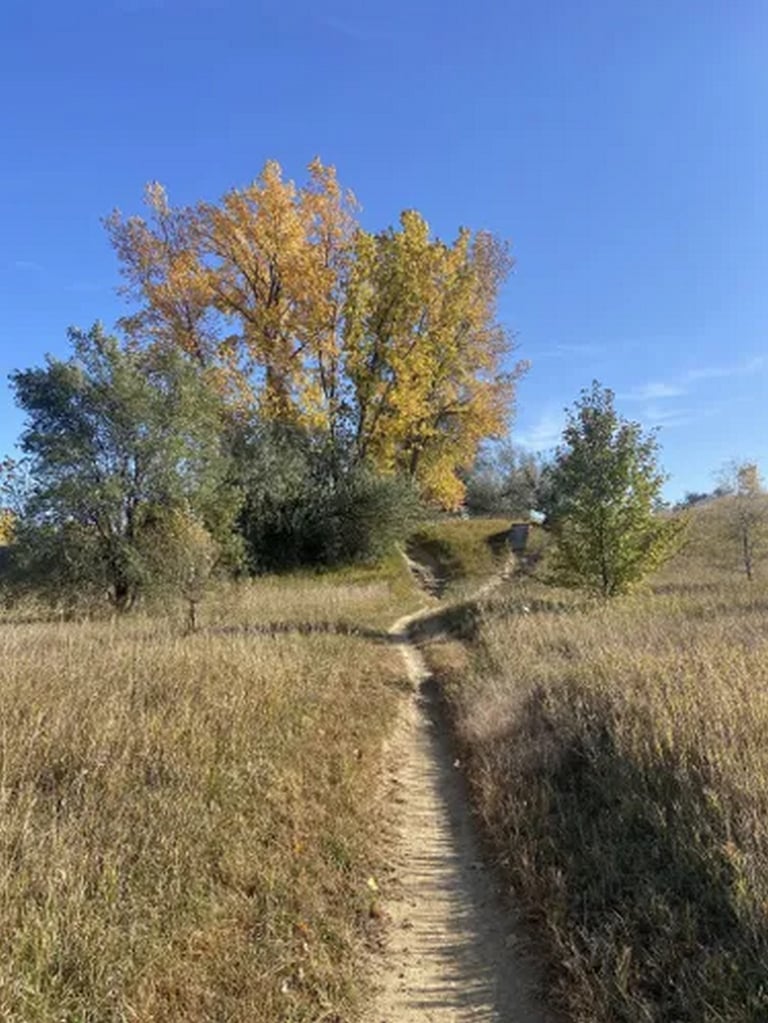 With a balanced touch of moderate difficulty, the 5.6-mile loop that makes up the Tranquility Trail unveils a hidden off-road gem within the city's limits. As you meander through its course, you'll discover a tapestry of terrain that ranges from serene single-track sections to well-connected double-track stretches.
Embark on an adventure filled with numerous switchbacks that guide you through this picturesque landscape. Ascend through open grassland climbs that offer panoramic vistas, followed by exhilaratingly speedy descents that add a sense of adrenaline to the journey. The Tranquility Trail provides an opportunity to escape the urban bustle while remaining within the heart of the city.
Biking Trails Near Omaha
Omaha's biking opportunities extend even beyond the city limits, with nearby trails that offer diverse landscapes and experiences for biking enthusiasts.
Iowa Riverfront Trail
For starters, the Iowa Riverfront Trail unfurls as a captivating 7.8-mile out-and-back odyssey that boasts an accessible terrain with a predominantly gentle gradient. Revered by road biking enthusiasts, avid trail runners, and nature-loving hikers, this trail offers a harmonious blend of outdoor experiences.
Embarking from the Western Historic Trails Center, this scenic journey meanders along the picturesque riverfront before leading to a rewarding culmination at Big Lake Park. Whether you're seeking the thrill of cycling, the rhythm of trail running, or the tranquility of hiking, the Iowa Riverfront Trail promises an unforgettable voyage through nature's beauty and the river's serenity.
Platte River State Park Trail Loop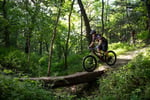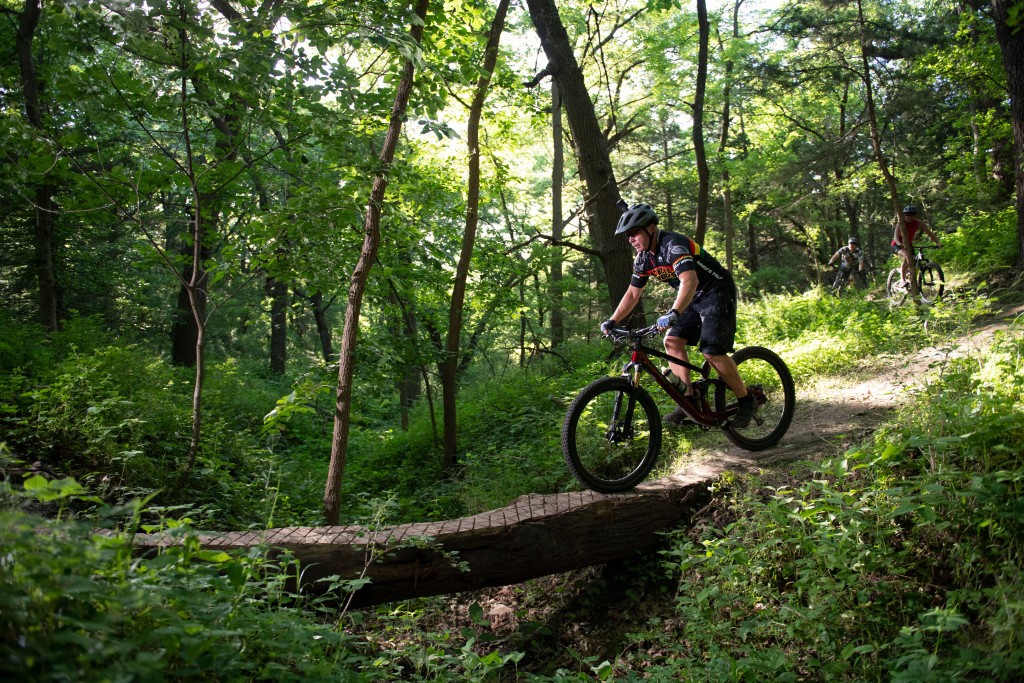 Nestled within the tranquil embrace of Platte River State Park, this trail loop beckons with its captivating 6.7-mile circuit. Offering a balanced blend of challenge and accessibility, this trail is a haven for outdoor enthusiasts seeking an enriching experience during the spring, summer, or fall. The trail's allure extends to a diverse spectrum of adventurers, from avid campers and hikers to dedicated trail runners captivated by Nebraska's natural beauty.
Nature enthusiasts and those drawn to the rhythm of horseback riding also find solace here. As you embark on this trail, be sure to secure a park entry permit (available for purchase upon entry). The Platte River State Park Trail Loop stands as a testament to the park's charm, offering a remarkable canvas for exploring the great outdoors and forging cherished memories.
Wabash Trace Nature Trail
Stretching like a ribbon of adventure, the Wabash Trace Nature Trail unveils a mesmerizing 62.2-mile point-to-point journey near Council Bluffs. Born from a rails-to-trails endeavor, this route follows the storied path of the old Wabash train line from Council Bluffs to Blanchard, IA.
With a dynamic blend of gravel and concrete surfaces, the Wabash Trace Nature Trail offers a moderate yet rewarding challenge, with mostly gentle grades guiding you through the ever-changing scenery. Open year-round for a nominal daily fee, the trail stands as a perennial invitation to both the solitary contemplation of birders and the camaraderie of fellow hikers, trail runners, and road bikers.
MoPac Trail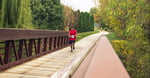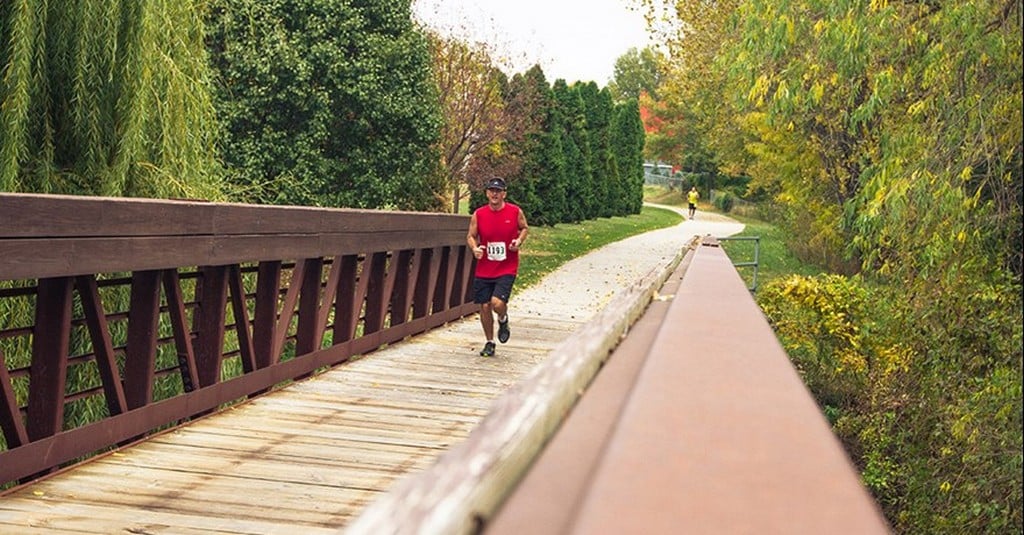 Spanning from the vibrant Springfield area to the bustling city of Lincoln, the MoPac Trail paints an 11.6-mile point-to-point masterpiece. This trail, often bathed in a hushed atmosphere, offers a serene escape for those seeking solitude or contemplation. Embarking on this trail between April and September grants a front-row seat to the symphony of nature's unfolding beauty.
Destined to be a pivotal part of a forthcoming 50-mile recreational trail, this route will bridge the gap between the urban heart of Omaha and the historical tapestry of Lincoln, intertwining cities and stories along its remarkable path.
As the seasons change, each of these trails remains a constant source of joy and adventure. Whether you're chasing the vivid colors of autumn leaves, enjoying the warmth of a summer day, or embracing the tranquility of a winter ride, Omaha's biking trails are ready to offer their unique charm year-round.