Jobs Opportunities in Omaha
I have helped many families moving to Omaha. Contact me if you have any questions about the Omaha area or need help buying a home.
With long ties to agriculture, Omaha's job market is now more diverse than ever, including food manufacturing, finance and healthcare. Top employers include Offutt Air Force Base, plus area schools and medical centers, with the entire area experiencing a low unemployment rate.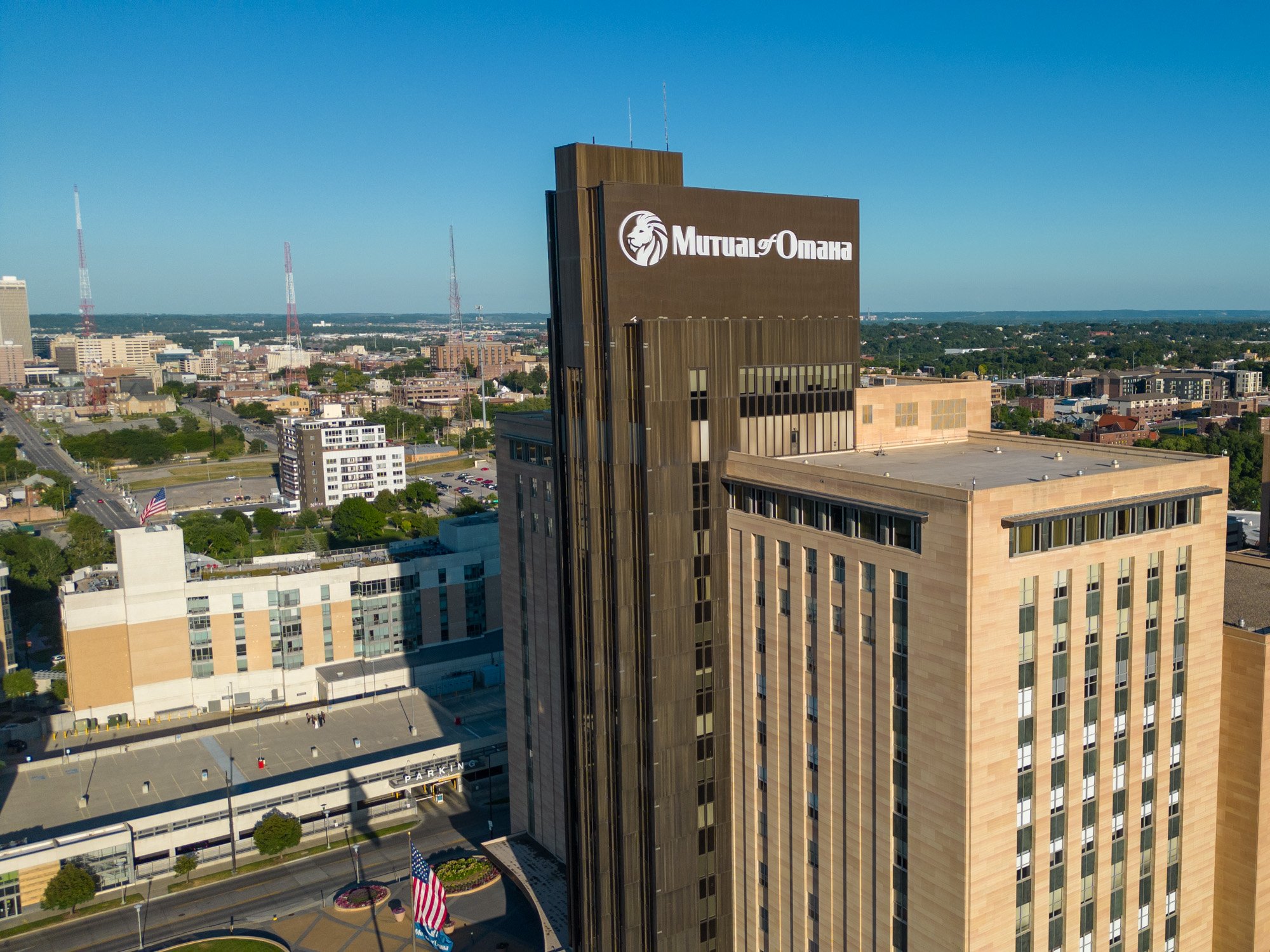 Omaha's economy is resilient because it's not dependent on just one industry. Some of the major industries in the area include healthcare, finance, insurance, and technology.
This is one of the many pros of living in Omaha.
Omaha's unemployment rate is consistently lower than the national average, sitting at around 2.3% as of September 2023.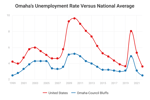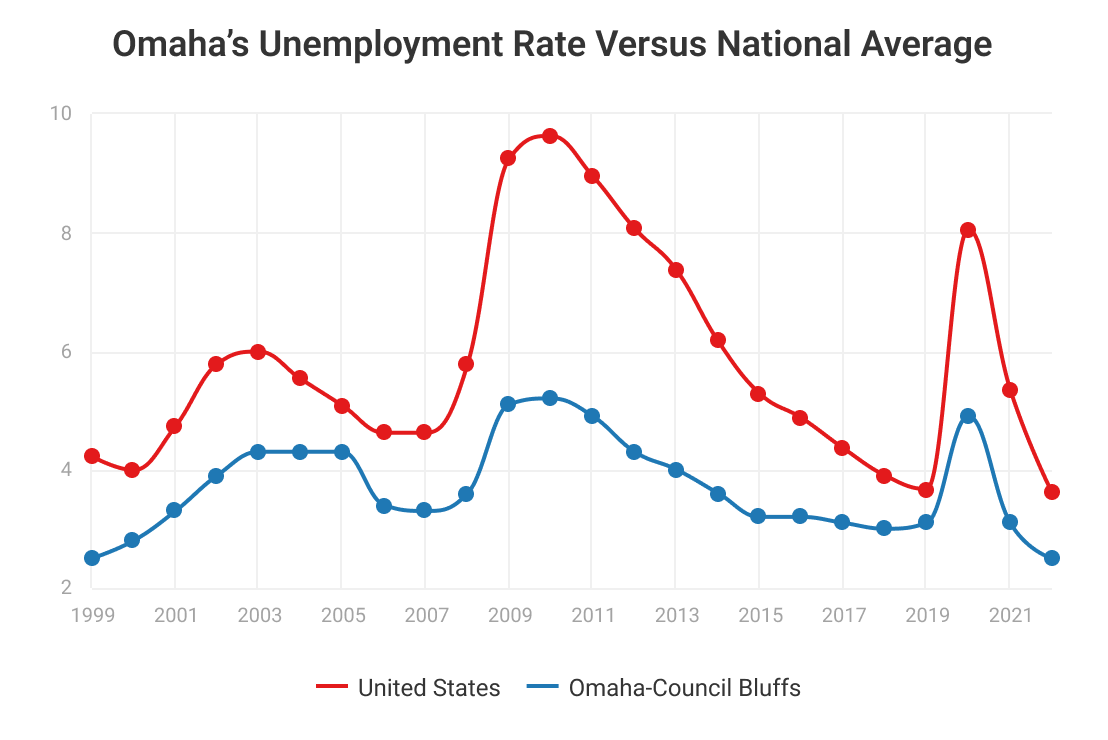 The city is home to several Fortune 500 companies, including Berkshire Hathaway, Union Pacific, and Mutual of Omaha.
This means there are ample job opportunities available in the area.
A low cost of living and a strong job market make the area very stable economically.
When it comes to technology, Omaha may not be as prominent as Silicon Valley, but the city has a thriving startup scene, with several successful companies, including Flywheel, Hudl, and BuilderTrend.
Finding a Job
Career Link
Your online job hunt should start at CareerLink. Set up by a non-profit, this is one of the best local sites for jobs, with resources for job seekers and information about area companies.
Craigslist
There are also countless listings for Omaha-area jobs listed on classified websites such as Craigslist. Of course, there are many other websites out there that also list jobs locally and nationally.
Staffing Agencies
Staffing and employment agencies such as Robert Half, Snelling and Celebrity Staff additionally work to help match potential employees and future employers in the Omaha area.
Omaha's Largest Employers
Below is a list of the 10 largest employers in the Omaha area.
| Company Name | Number of Employees | Industry |
| --- | --- | --- |
| Offutt Air Force Base | 5,000 and over | Public Administration |
| Nebraska Medicine | 5,000 and over | Health Care and Social Assistance |
| CHI | 5,000 and over | Health Care and Social Assistance |
| Methodist Health System | 5,000 and over | Health Care and Social Assistance |
| First National Bank | 2,500 to 4,999 | Finance and Insurance |
| Mutual of Omaha | 2,500 to 4,999 | Finance and Insurance |
| Fiserv | 2,500 to 4,999 | Information |
| Union Pacific Railroad | 2,500 to 4,999 | Transportation and Warehousing |
| Children's Nebraska | 2,500 to 4,999 | Health Care and Social Assistance |
| Charles Schwab | 1,000 to 2,499 | Finance and Insurance |
Data from Greater Omaha Chamber
Other large employers in the education field include:
Omaha Public Schools
Creighton University
University of Nebraska at Omaha
Millard Public Schools