Guide to Downtown Omaha
I have helped many families moving to Omaha. Contact me if you have any questions about the Omaha area or need help buying a home.
Whether you are just visiting Omaha or looking to move here, you will probably spend some time in downtown. This guide will help you make the most of it.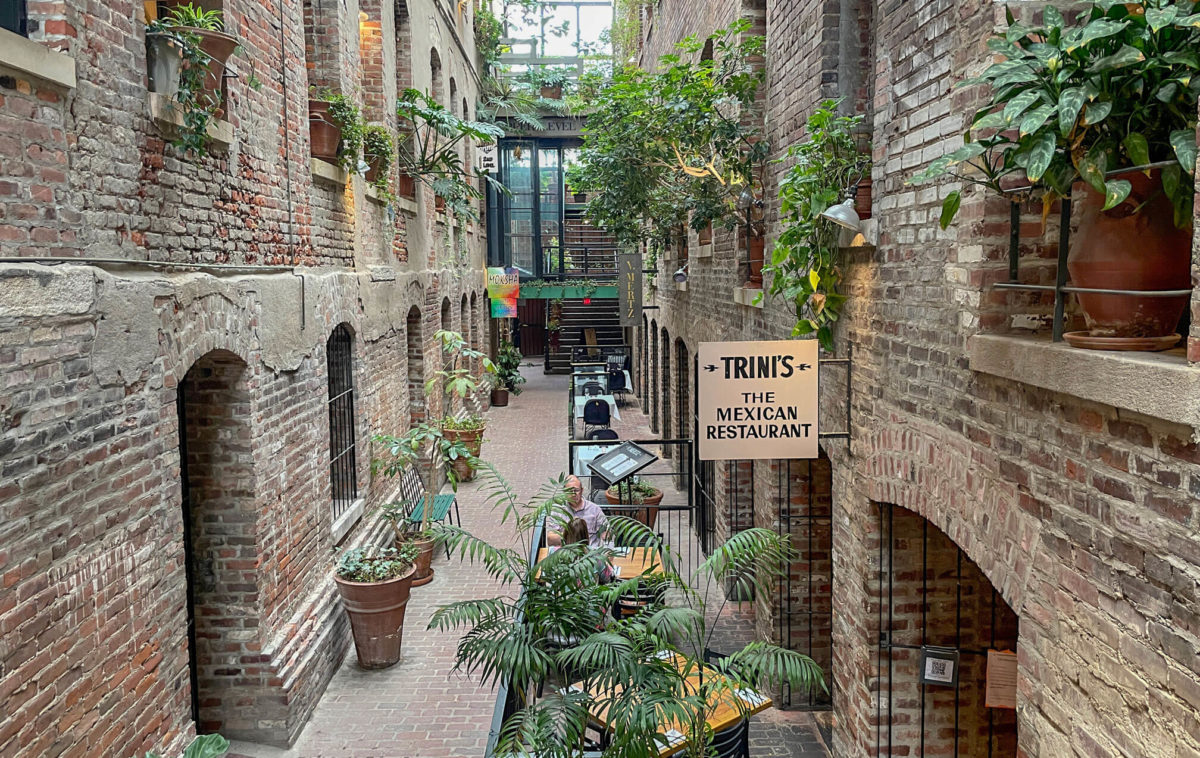 Downtown is where you'll find Omaha's postcard skyline. From its skyscrapers and state of the art arenas and stadiums, to the historic Old Market District and a picturesque river walk, the east side of the Omaha is its most eclectic and popular.
Old Market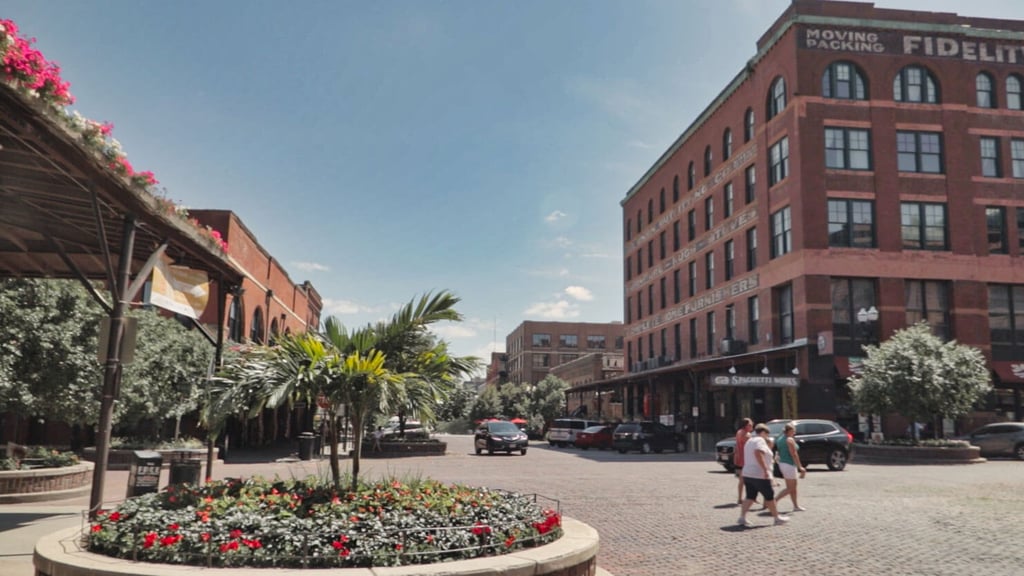 The area is designated as a historic district on the National Register of Historic Places. Once constructed as warehouses, the cobblestone streets and nostalgic buildings of the Old Market have been transformed into a popular destination for business, shopping and entertainment.
NoDo (North of Downtown)
NoDo is a newer development in downtown Omaha. NoDo stands for North of Downtown. This area includes the CHI Health Center Arena & Convention Center, Creighton University, The Capitol District, and Millwork Commons.
Notable Structures/Landmarks:
CHI Health Center Omaha, First National Building, Woodman Tower, Bob Kerrey Pedestrian Bridge, Lewis & Clark Landing, Gene Leahy Mall, Heartland of America Park, The Holland Center, Creighton University.
NoDo also includes Charles Schwab Field – the annual home of the College World Series.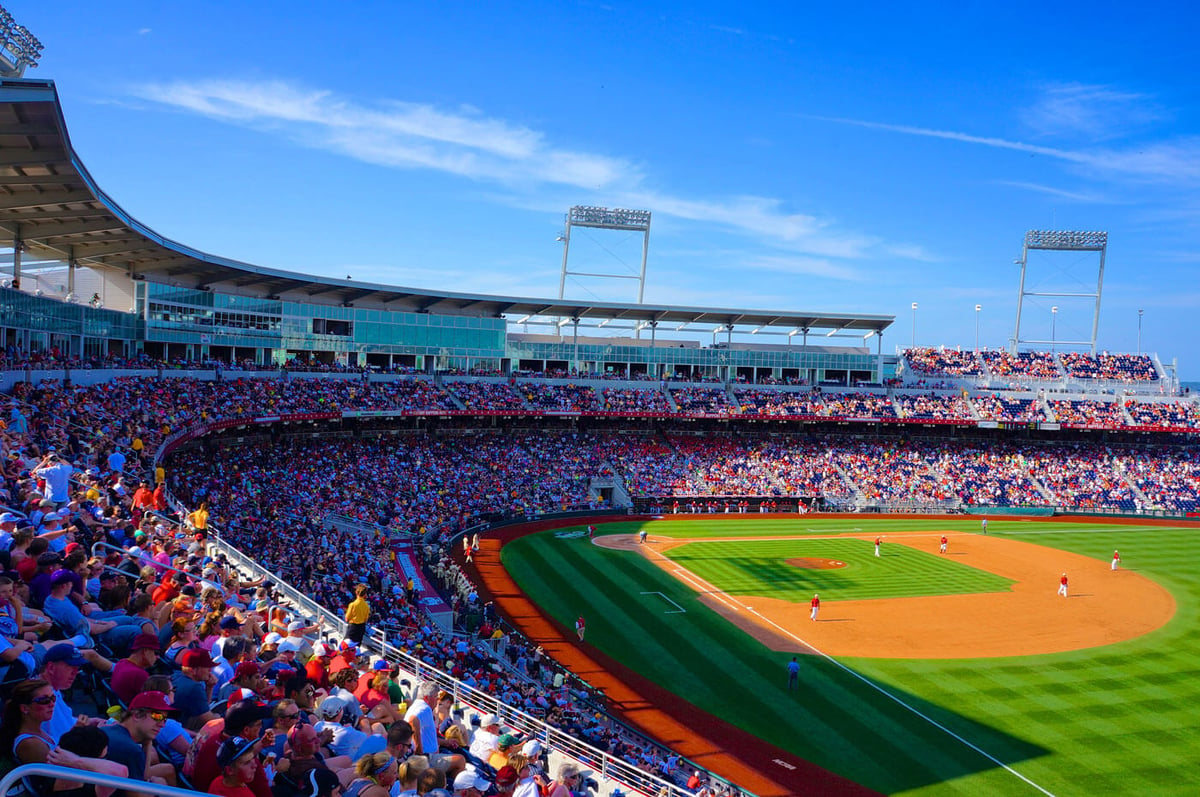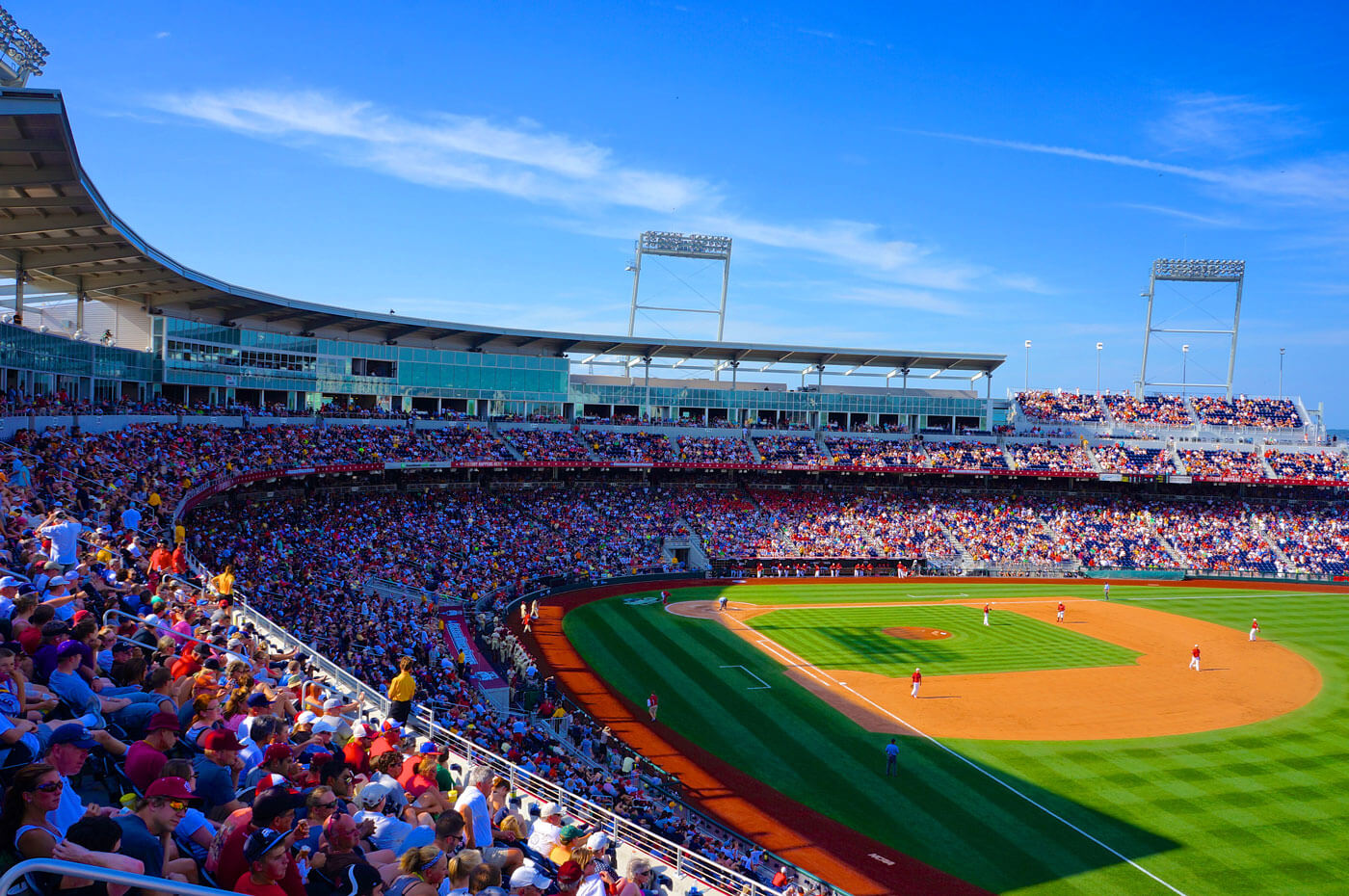 The area is also a great area for modern apartment living and entertainment with Film Streams and Slowdown all within walking distance of each other. Several charity runs and walks take place in this area as well, often looping from Creighton Campus to the River Walk and back to Charles Schwab Field.
Living Downtown
Downtown Omaha is one of the most walkable neighborhoods in Omaha.
If you want to live downtown, you may have to rent.
Yes, there are condo options, but not a lot. I'm not trying to discourage you. I just want to set expectations.
I have helped many people buy condos and townhomes downtown, but there isn't a huge selection (and there won't be any new condos anytime soon). If haven't scared you away, here is a list of condos for sale in downtown Omaha.
Expect to spend at least $200k for a condo with monthly HOA fees starting at $300.
If you are OK renting, there are a plethora of options.
Developers have been aggressively building new apartments and converting old buildings for the past 10 years.
Some of these buildings have amazing amenities including gyms and pools.
Unfortunately, there is no single resource for finding rentals downtown, and I don't handle rentals so I'm not a huge help.
Commuting
Here are the average commute times to various parts of the city.
Downtown Omaha to Midtown Omaha – 5 to 15 minutes
Downtown Omaha to Elkhorn / West Omaha – 20 to 35 minutes
Downtown Omaha to Papillion – 20 to 35 minutes
Downtown Omaha to Bennington – 25 to 40 minutes
Downtown Omaha to Bellevue / Offutt Air Force Base – 15 to 20 minutes
Downtown Omaha to Gretna – 25 to 45 minutes
Schools
Omaha Public Schools covers the downtown area. Creighton University is a large private Jesuit university located downtown.
Business District:
Downtown is the epicenter of Omaha's world-renowned businesses.
Several Fortune 500 companies have made Omaha their home including Union Pacific, Kiewit, Berkshire Hathaway and Mutual of Omaha.
This is a great place for those who prefer high-rise living or anyone transitioning from a larger metropolis. While Downtown may look all business, this is certainly the most popular area of the city to be immersed in art, entertainment, shopping, dining and nightlife.
Downtown does offer several coworking spaces if you are here for a few days or long-term.
Arts and Culture
Art lovers have a lot to choose from downtown.
Joslyn Art Museum is located at 22nd and Dodge (although it is closed for construction until 2024). Kaneko is a free art museum that offers exhibitions, performances, lectures, and education and is just a few blocks from the Old Market.
Other notable spots include the Bemis Center (a contemporary art gallery) and the Artists' Cooperative Gallery.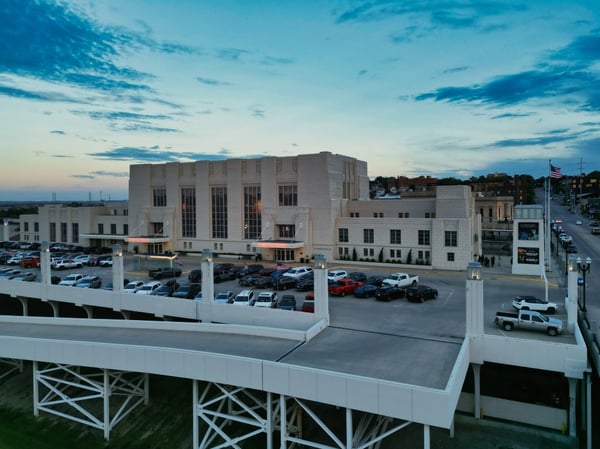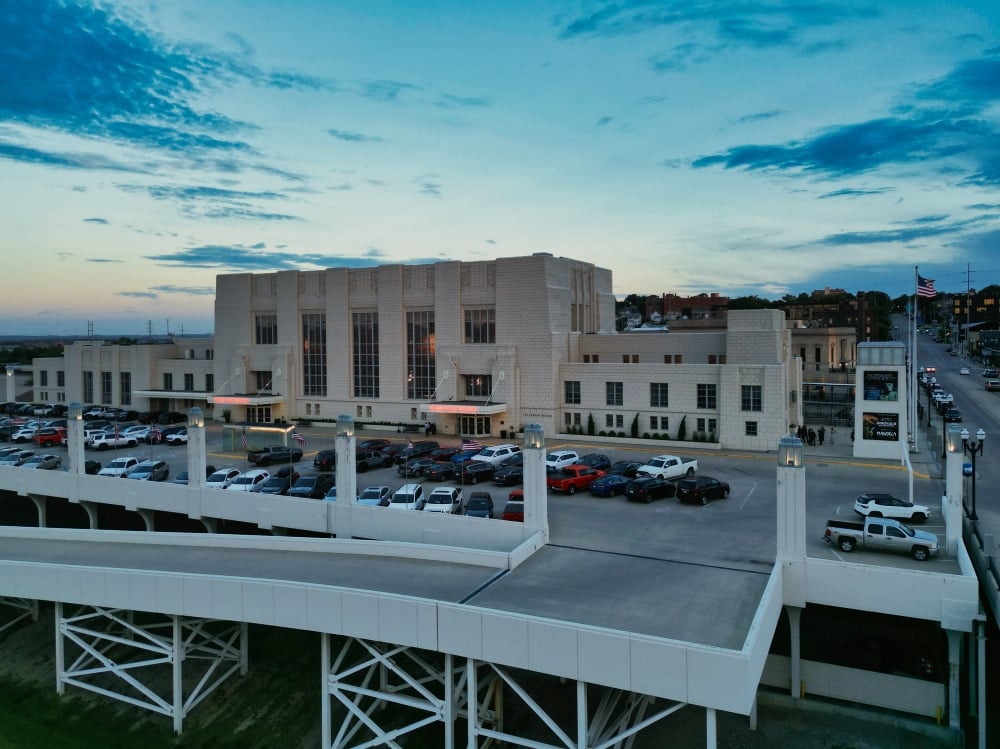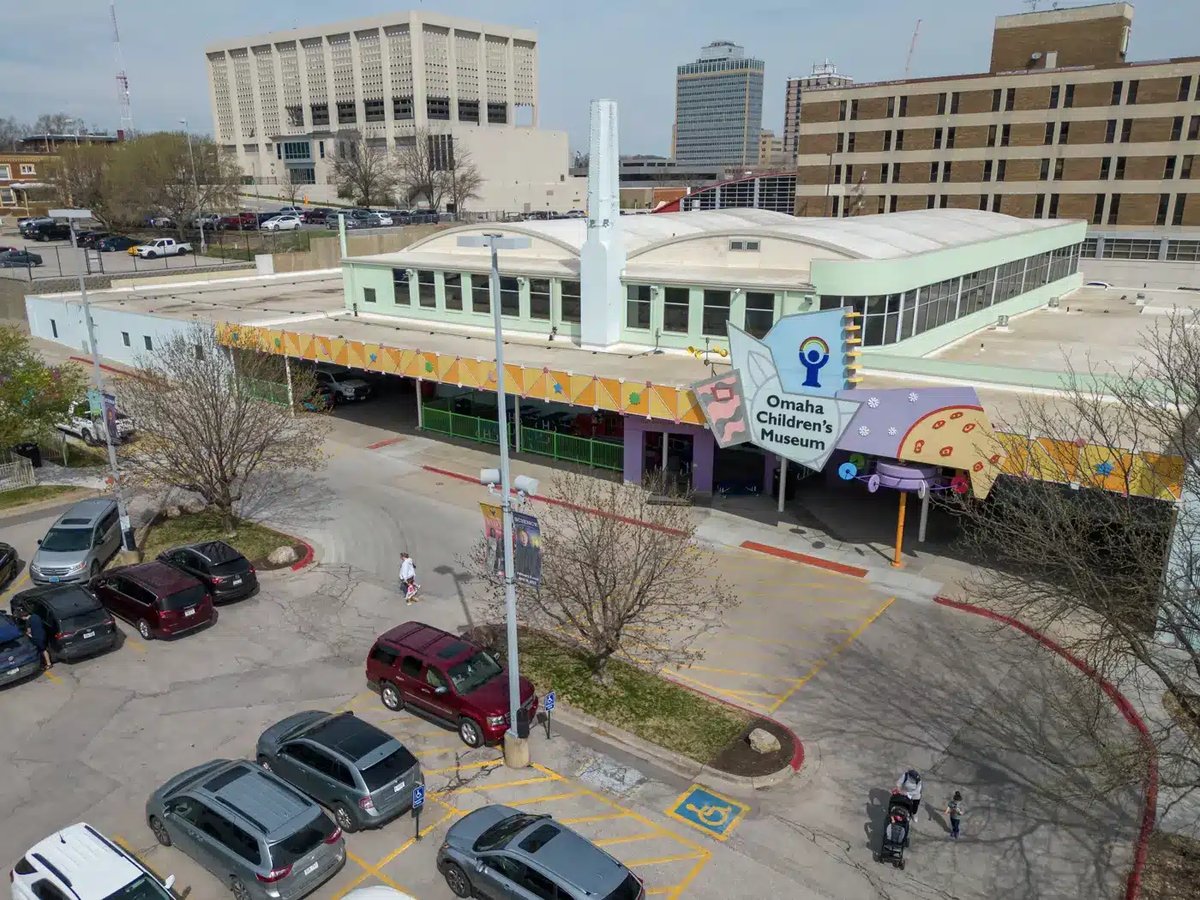 Entertainment
If you are into the theater, you also have a bunch of options. Venues include the Blue Barn Theater and the Rose Theater, which is for kids and families.
The symphony calls the Holland Center home while touring Broadway shows can be seen at the Orpheum Theater.
A brand new venue called Steelhouse Omaha opened in 2023. It is a live music venue that can accommodate up to 3,000 fans.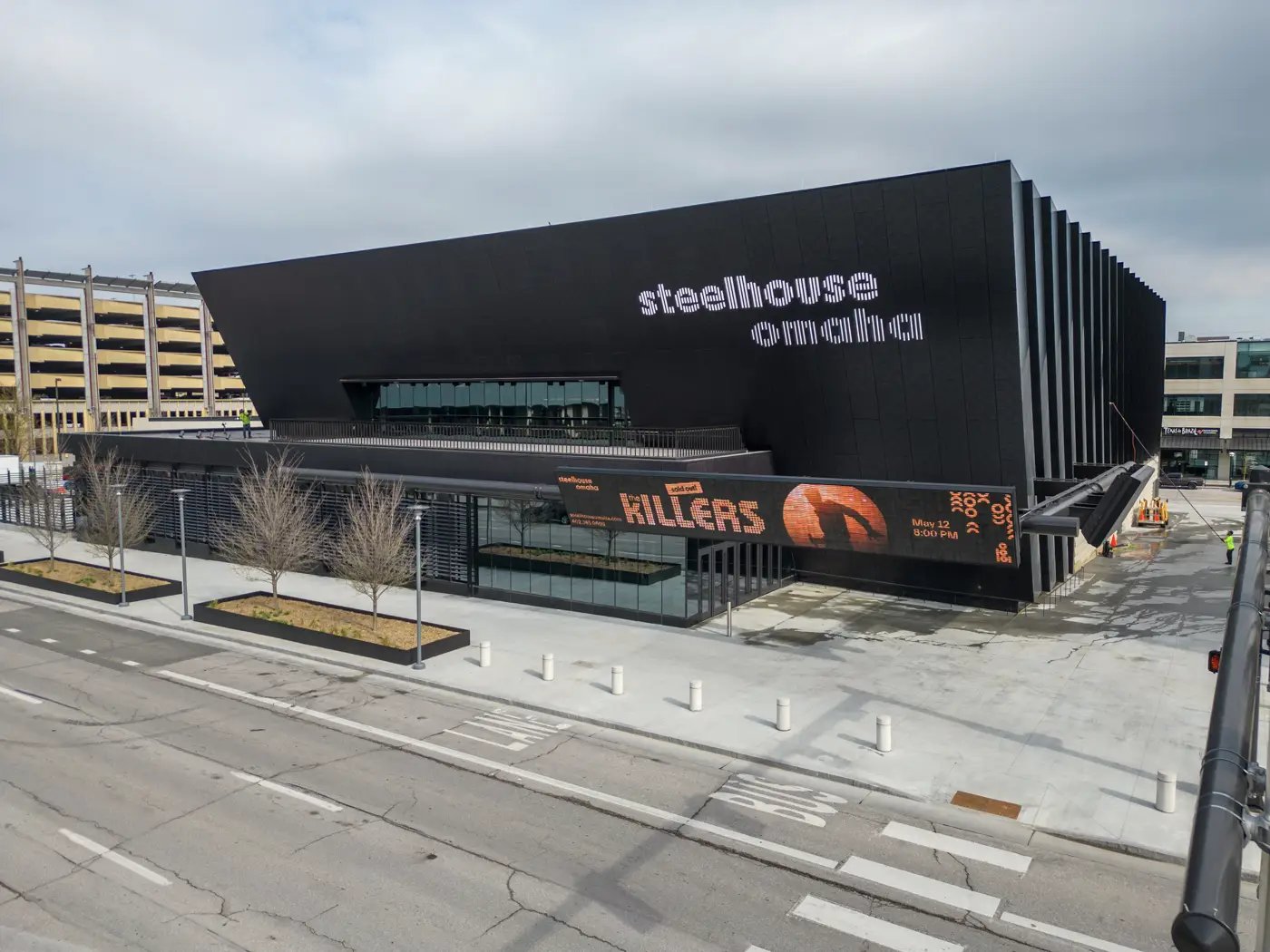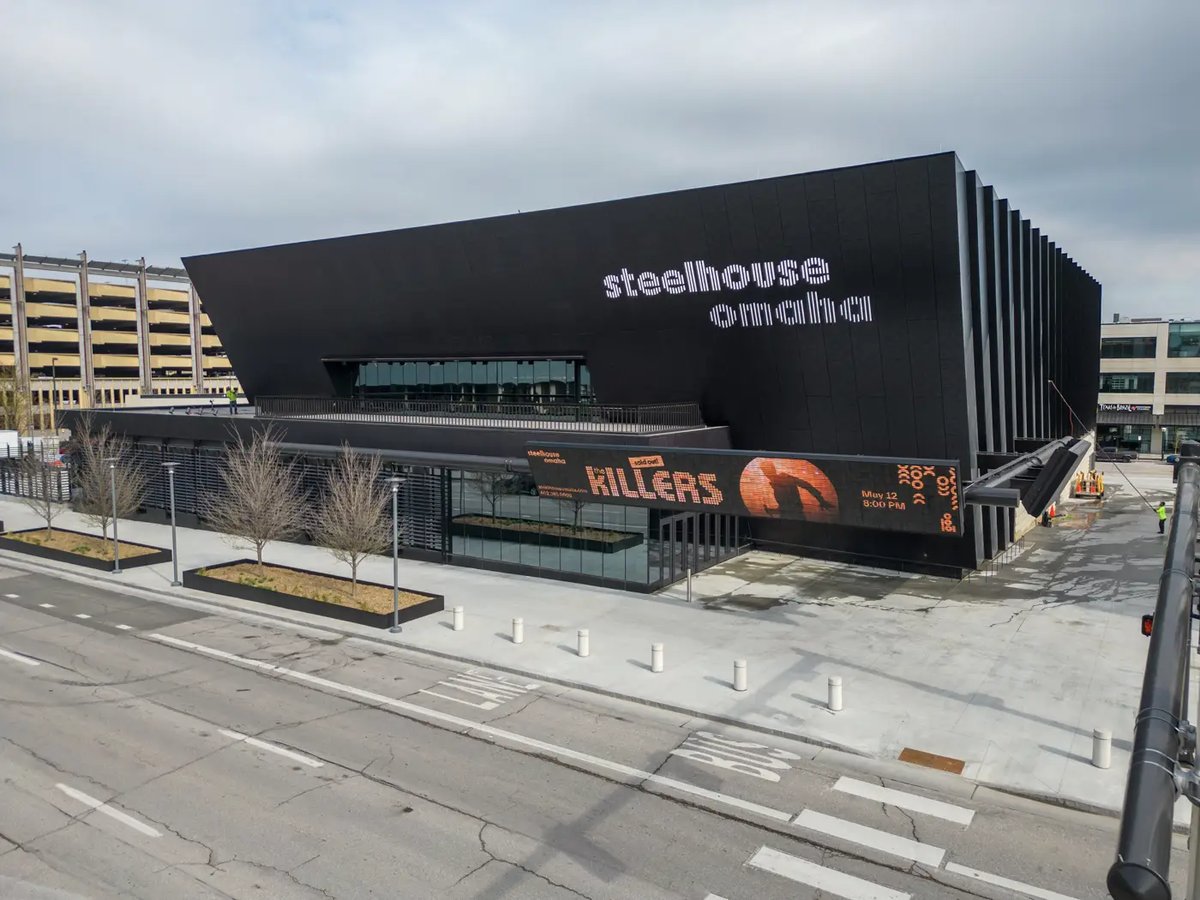 The Slowdown in NoDo is another popular live music venue.
Events
Shopping
Restaurants
Downtown has many of the best restaurants in Omaha. I did make a list of the best restaurants in the Old Market.
Coffee & Tea Shops
Bars
2016 Fire
In January 2016, a fire consumed the corner of 11th and Howard Streets destroying several apartments, Nouvelle Eve boutique, as well as the M's Pub and Market House restaurants. Each has vocalized plans to rebuild with overwhelming encouragement from the Omaha community.