Guide to Select Sports Teams in Omaha
I have helped many families moving to Omaha. Contact me if you have any questions about the Omaha area or need help buying a home.
As a parent, you may be searching for opportunities for your children to participate in sports of all kinds in the Omaha area. You are in luck. Omaha has a TON of options. In this article, we will discuss some of the top youth select sports teams in Omaha.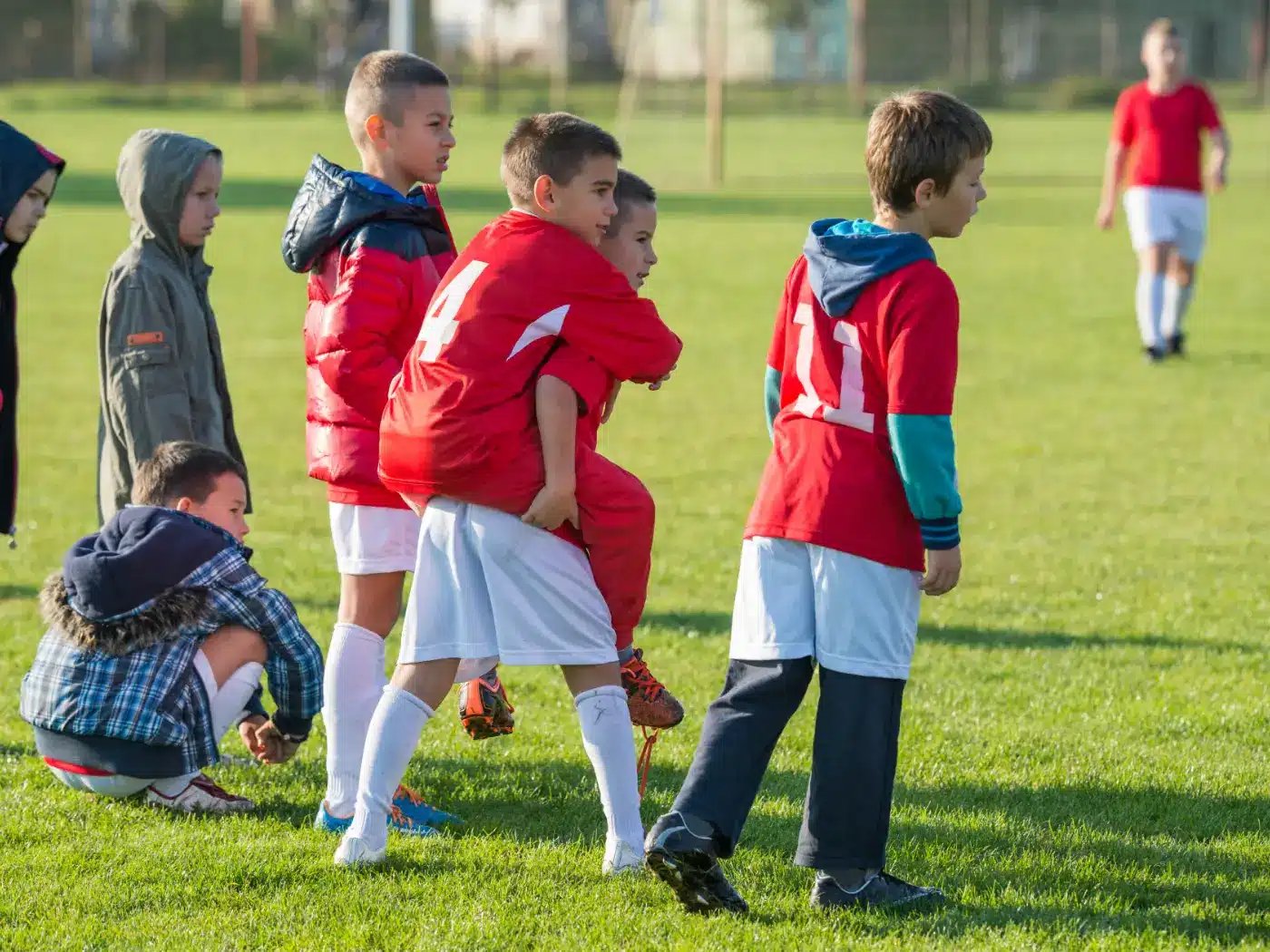 Soccer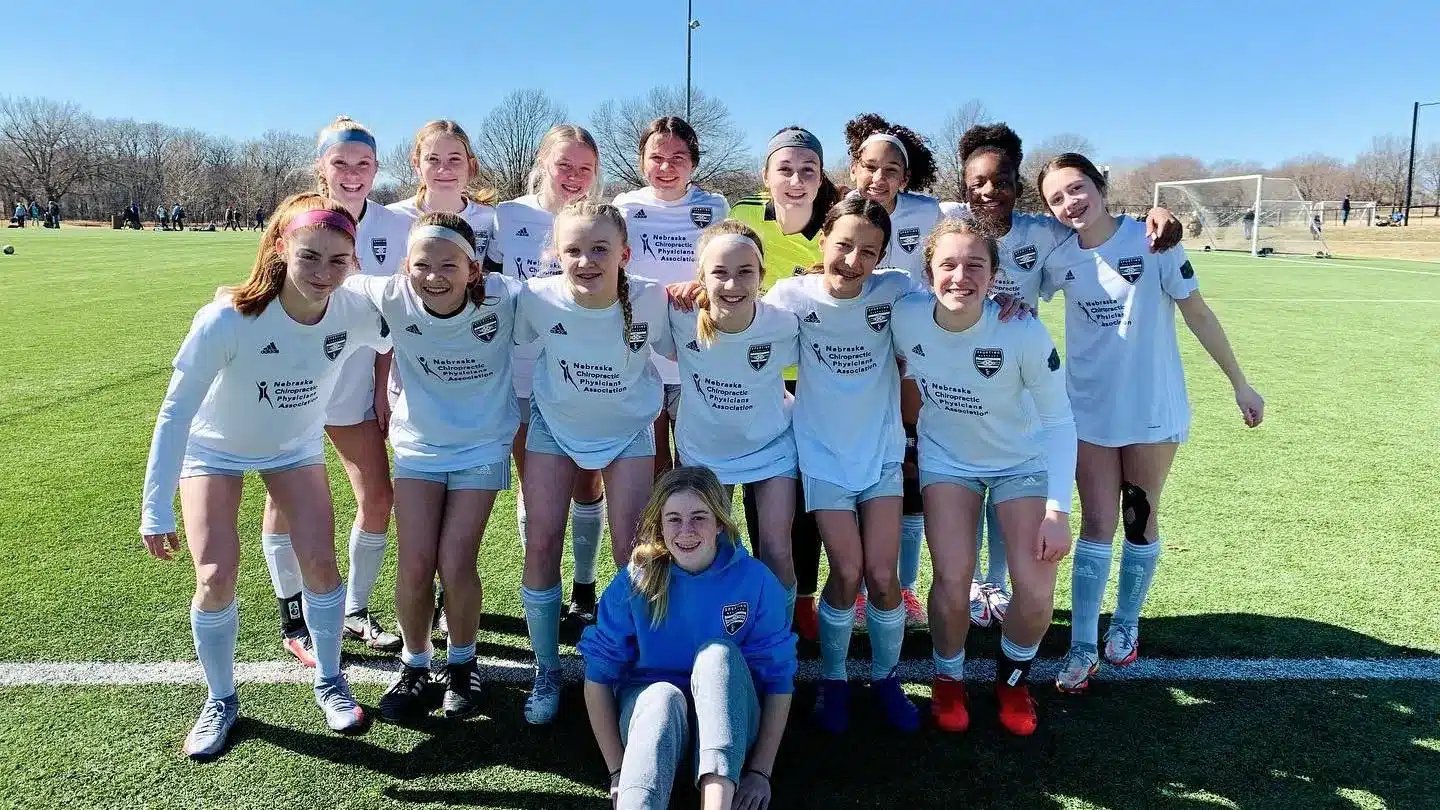 Sporting Nebraska FC
Sporting Nebraska FC is the official academy affiliate of Major League Soccer's Sporting KC. It is a full-service youth soccer club that provides players from ages 4-19 with a full range of training, development, competitive, and league play opportunities. Sporting Nebraska FC offers both competitive and recreational leagues for elementary, junior high, and senior high players.
Omaha United Soccer Club
The Omaha United Soccer Club is a premier youth soccer organization offering various programs for kids of all skill levels. This includes their "Micro Program" for littles aged 4-7 to their "Select Program" for adolescents up to 18 years old.
Omaha United provides a positive environment for children to develop their soccer skills while fostering teamwork, discipline, and sportsmanship. They offer camps and clinics at five locations in the Omaha area.
Evolution Soccer Club
Based out of the Nebraska MultiSport Complex in La Vista, Evolution Soccer Club offers a "Tiny Toes" program for players between 3-5 years old, recreational and competitive programs for U14 players, and a "Competitive Pathway" program for players between 6-18 years old. Evolution Soccer Club is currently headed by its founder, former MLS player Chris Brunt.
Metro Wolves
The Metro Wolves play at the La Vista Sports Complex but serve the greater Douglas and Sarpy County areas. The Metro Wolves offer a "Junior Academy" for players between 4-7 years old. It also features a recreational league focused on development for players between 7-10 years old, and a travel team for players above the age of 10. The Wolves also host a "SocctoberFest" tournament each fall and a Spring Cup each June.
Azzurri Youth Soccer Club
Azzurri Youth Soccer Club hosts summer and fall programs for boys and girls between 4-13 years old. Their fall soccer academy runs for five consecutive Saturdays. Meanwhile, their spring program runs for two sets of four Saturdays in April and May, respectively.
In addition to soccer training camps held at the Brook Haven Soccer Complex in Millard, Azzurri also hosts an annual invitational tournament for players at least 9 years old.
Impact Football Academy
The Impact Football Academy provides parents with three team options for their children. These are an "Impact Minis" team for U6-U8, regular "Academy Soccer" for U9-U10, and "Select Soccer" for U9-U11. The IFA focuses on teaching discipline, balancing sports with academic success, and imparting the values of true sportsmanship. The organization also offers the Impact Soccer League (ISL) for adults who want to get in on the fun!
Papillion Soccer Club
If you're okay with a larger league, the Papillion Soccer Club might be the right fit. The PSC has over 1,000 registered players ranging in age from 4 to 19 years old. The PSC is located in Papillion and has a focus on leadership and high-level training, including a recent partnership with the Omaha Kings Fútbol Club.
HappyFeet Nebraska
Looking for a team that focuses on toddlers? Then you should give HappyFeet Nebraska a look! Emphasizing a developmentally appropriate curriculum, HappyFeet offers both league play and weekly classes designed to teach your littles the fundamentals of soccer. Their "Legends" competitive club for older plays offers a free trial for players between 5-9 years old.
Soccer Shots
Soccer Shots is another program with an eye toward training the youngest participants for their best results. This starts with a "Minis" program for 2- and 3-year-olds caps out at the "Premier" team for K-2 kiddos, and bridges the gap with the intermediate "Classic" program. Soccer Shots uses games, songs, and imagination to teach soccer skills, teamwork, respect, and more.
Baseball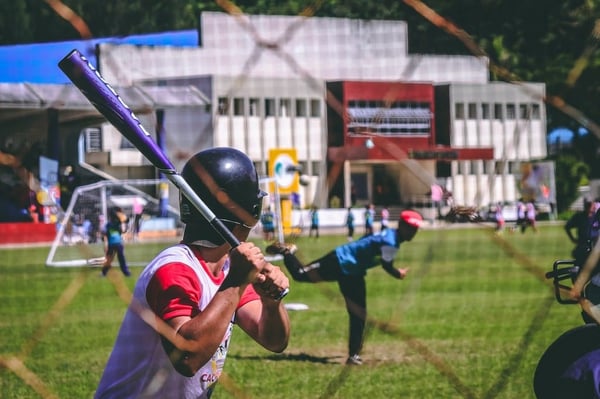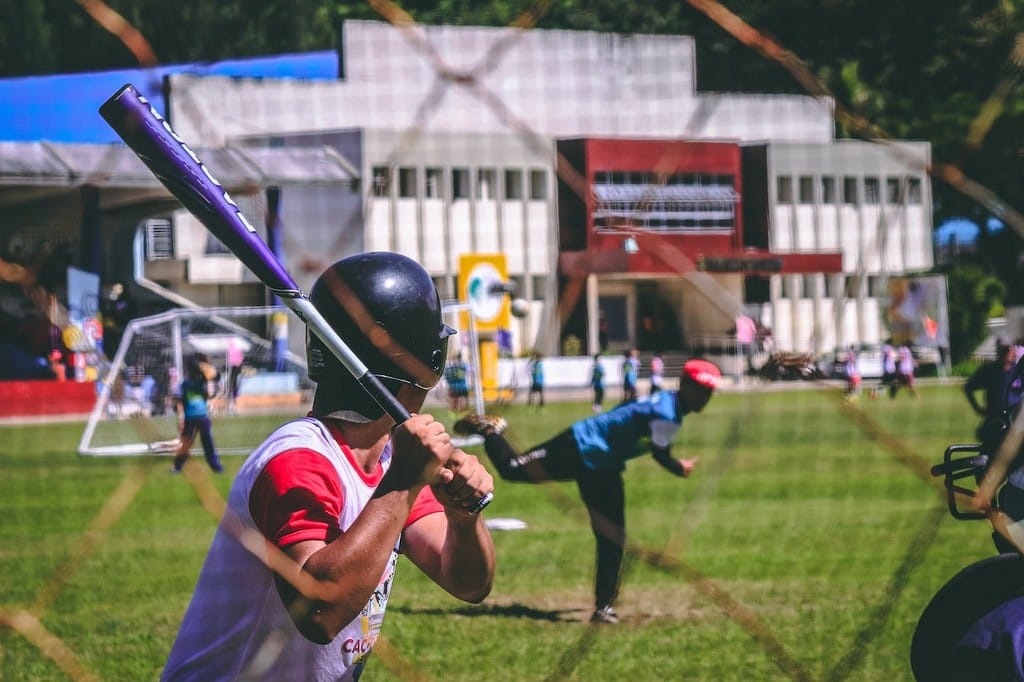 Omaha Suburban Stampede
The Omaha Suburban Stampede offers competitive baseball and softball programs for kids between 5-18 years old. Their mission is to teach the fundamentals of the game while promoting sportsmanship, leadership, and teamwork. With dedicated coaches and well-maintained facilities, your child will receive a high-quality experience playing the great American pastime.
Millard United Sports
Millard United Sports is a non-profit organization that provides a range of sports programs, including baseball and softball. They offer various leagues and skill levels to cater to the diverse interests and abilities of Omaha's youth. Their programs emphasize skill development, teamwork, and fun, ensuring a positive experience for all participants.
Omaha Krush Baseball
Omaha Krush Baseball came onto the Omaha sports scene in 2014. It currently hosts 8 select teams across the 8U-14U levels. The organization's indoor facility boasts three batting cages, a Hit Trax machine for measuring performance, and an 80'x80' turf space. Krush Baseball is all about developing player skill, team success, family investment, and respect.
UBA Select
Founded in 2013, Ultimate Baseball Academy is geared toward developing players to compete at their maximum level in anticipation of high school. With classes focused on training for strength, agility, hitting, and pitching, as well as off-season development courses, UBA is all about promoting the mental and physical development of its players.
Omaha Pacesetters
The Omaha Pacesetters is another club that prioritizes player success combined with character development. For example, every member of the organization's 2022 14U team was picked for their respective high school's JV or varsity ball teams. Membership in the Pacesetters requires both baseball aptitude and adherence to an extensive handbook of conduct. Camaraderie, leadership, and role model formation are at the heart of the Pacesetters experience.
Omaha Tigers
The Omaha Tigers are another example of a team with a history of winning. With 15 championship wins in 2023, over three dozen program graduates committed to collegiate baseball since 2020, and an alum drafted for the majors, the Omaha Tigers make use of Ultimate Baseball Academy's top-notch facility in order to prepare their own players for high levels of baseball performance.
Omaha Royals Select Baseball
Meeting in West Omaha's Trendwood Park, as well as Somerset Park near Lake Cunningham, the Omaha Royals Select Baseball organization emphasizes healthy competition, teamwork, engagement with the greater Omaha community, and skills for living that will be with your children all their days.
Softball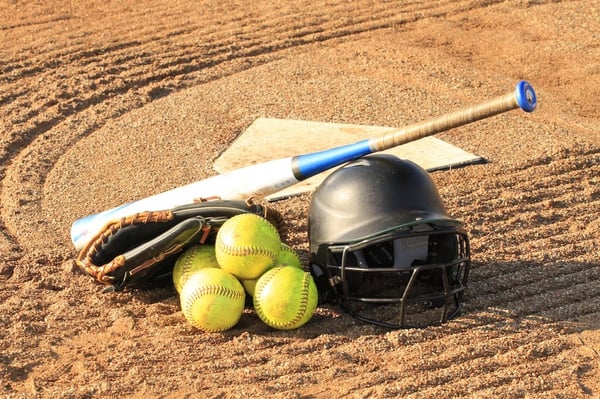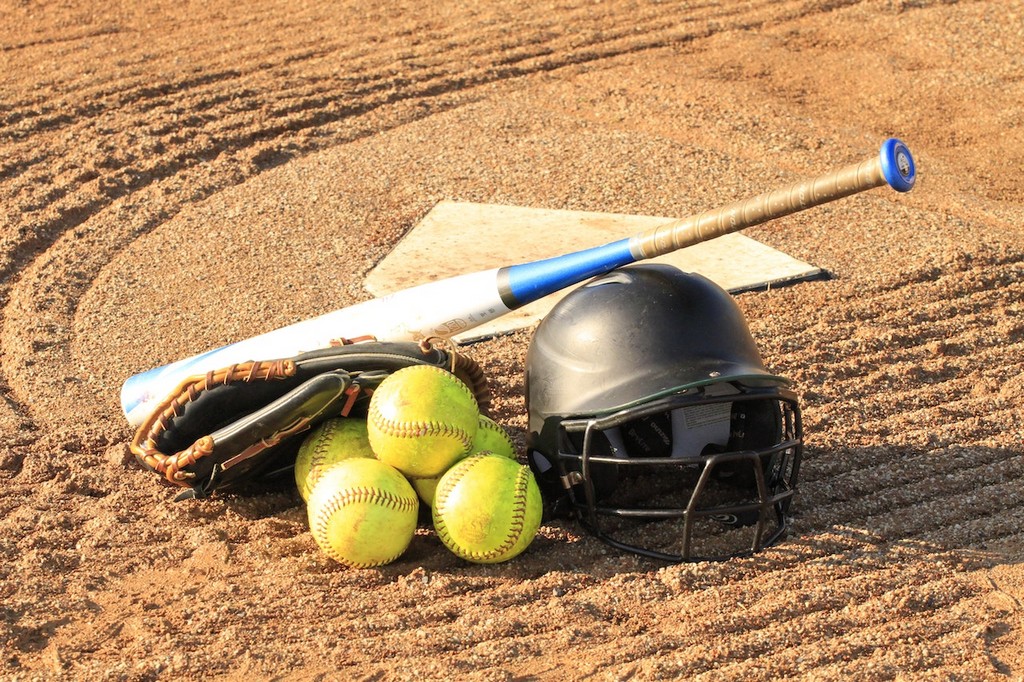 UFA Thunder
A division of the Ultimate Baseball Academy, Omaha's Ultimate Fastpitch Academy wants to give your girls the on- and off-season development they need to succeed, regardless of their current skill level. The Nebraska Thunder organizes teams at the 7U-18U levels, offers private lessons, and coordinates with Top Gun Nebraska to schedule college exposure camps for up-and-comers.
Omaha Warriors Fastpitch
The Omaha Warriors Fastpitch organization is a Westside Community Schools feeder program with teams at the 10U, 12U, 14U, and 16U levels. The Warriors participate in almost a dozen tournaments each year, including multiple out-of-town tourneys. They also distribute a newsletter to interested parties who want to know more about what their program has to offer.
Elkhorn Athletic Association Softball
The EAA softball program offers two divisions for prospective players: a "Futures" team for players between 4-18 years old (for those who want to develop their skills in a recreational setting), and a "Quakes" team for 7U-18U girls who hope to compete in fastpitch softball at the high school or collegiate level. The Quakes train at the 21,000-square-foot Omaha Epicenter facility in La Vista. The EAA is an Elkhorn-based non-profit youth sports organization dedicated to providing a safe, enjoyable, positive learning environment.
Nebraska Stealth Fastpitch Softball
Located in Bellevue, Nebraska Stealth gives 8U-18U team members the chance to become better softball players in a safe environment that improves softball fundamentals, teaches life skills (including teamwork and good sportsmanship), and offers one-on-one private instruction in pitching, hitting, and catching. All of this takes place at Nebraska Stealth's Bellevue-based training facility, "The Powerhouse."
Shockwave Sports
Shockwave Sports gives kids the chance to develop their skills in competitive softball, baseball, and basketball. An attitude of sportsmanship is at the heart of the Shockwave ethos, including avoidance of the drama that select sports sometimes cause. Your softball-crazy kids can compete in one of Shockwave's 12U, 14U, 16U, or 18U teams.
Basketball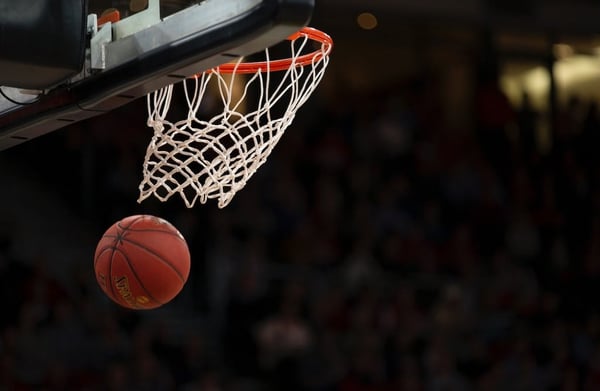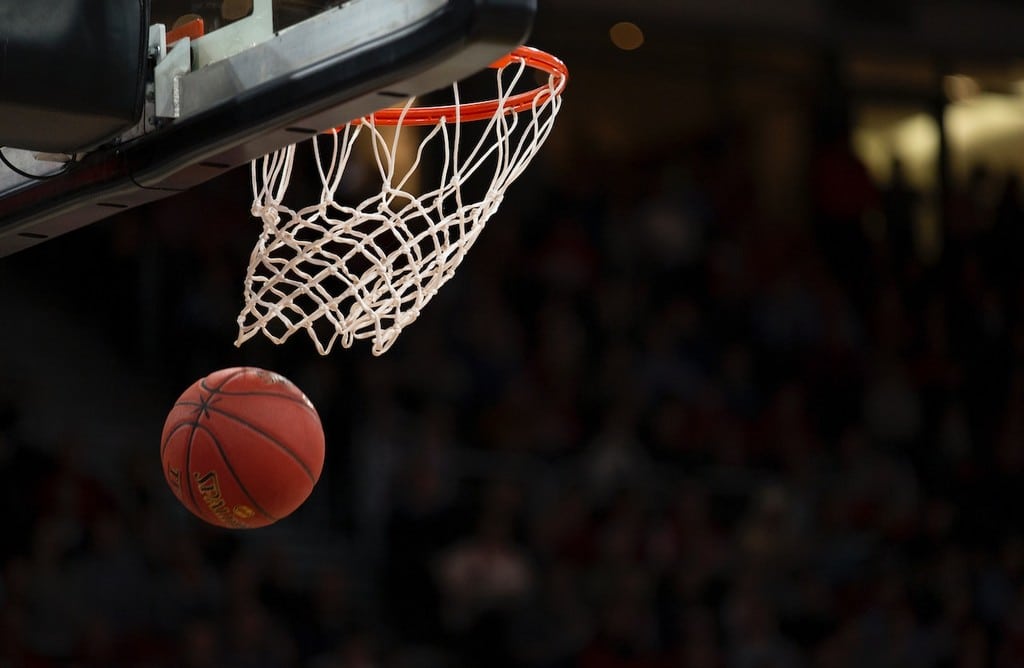 Omaha Sports Academy
The Omaha Sports Academy (OSA) offers basketball programs for kids of all ages and skill levels. The experienced coaching staff is dedicated to helping players improve their skills and reach their full potential. With multiple leagues, camps, and clinics available, the OSA provides a comprehensive basketball experience for Omaha's young athletes.
OSA is housed in the massive Union Bank & Trust Sports Complex in Elkhorn.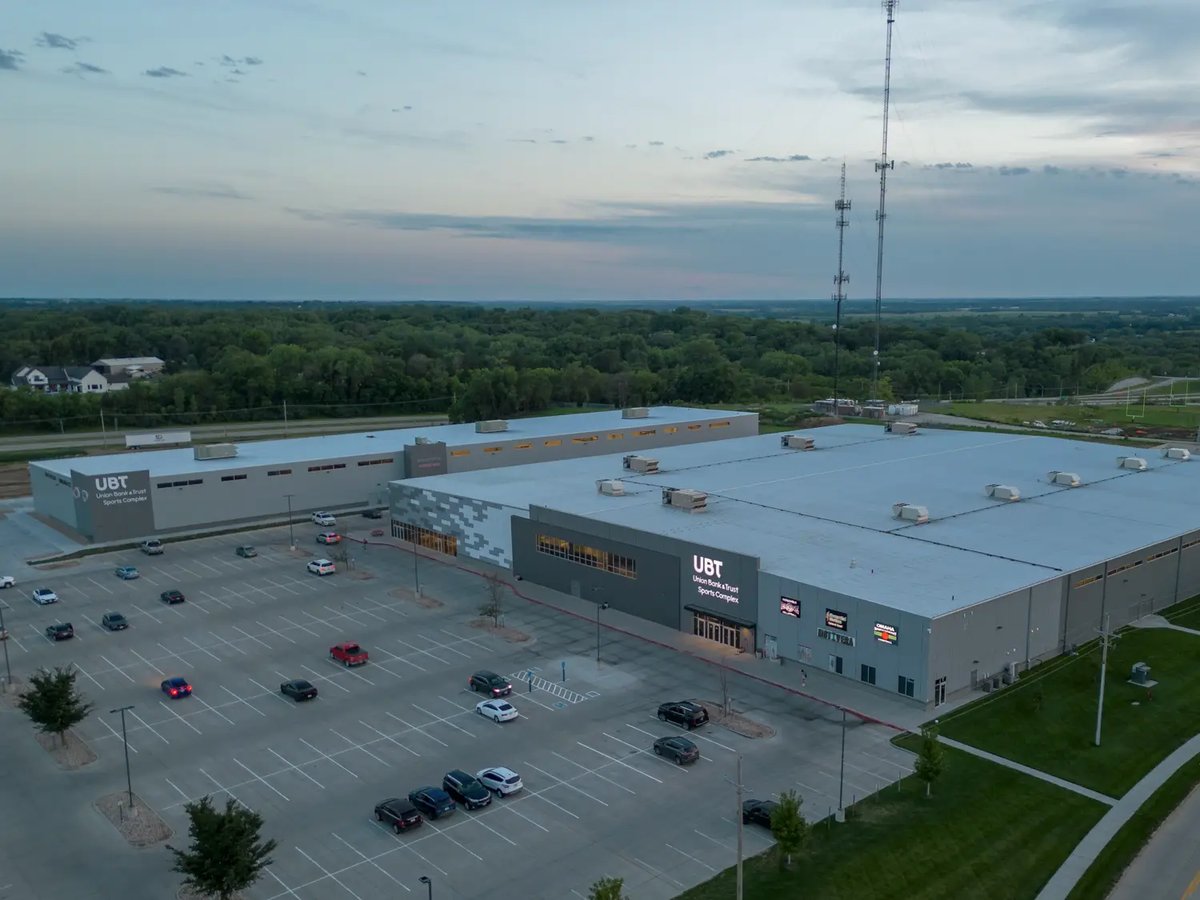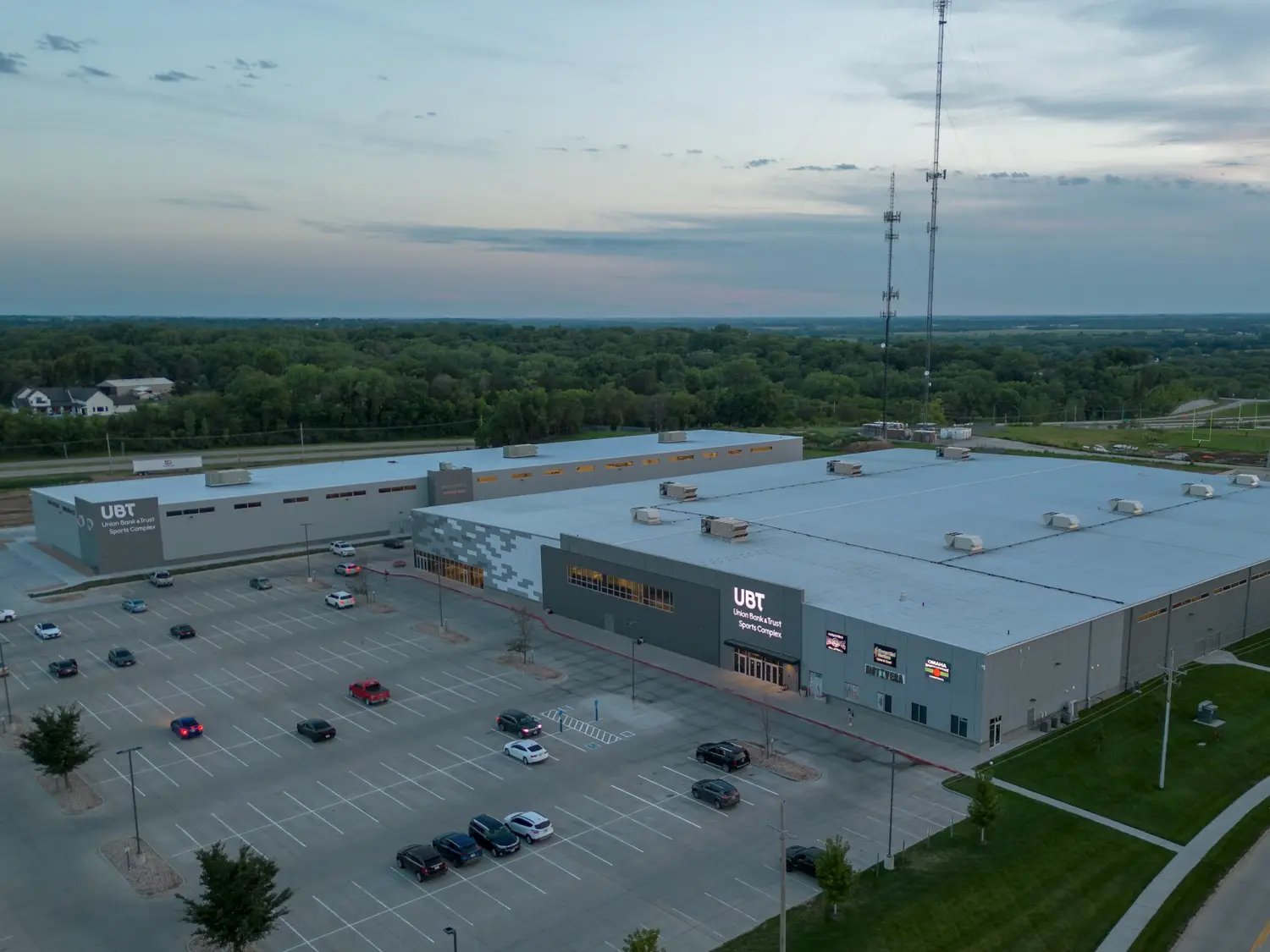 Mustangs Youth Basketball
The Mustangs Youth basketball feeder program is divided into the Lady Mustang division, which offers girls in grades 4-8 the ability to develop their self-esteem, personal accountability, and competitive spirit, and the Junior Mustangs division, which gives boys in the 3rd-8th grades the chance to sharpen their fundamentals and commitment to the game.
Mustangs Youth also offers spring clinics for boys (grade 2 and up) and girls (grade 3 and up).
Team Nebraska Express United Basketball
TNE United Basketball emphasizes affordability, mentorship, and competition geared toward both athletic and personal growth. Though based in Omaha, TNE United has recruited over 150 players located throughout Nebraska, which matches the group's goal of helping kids get to know fellow athletes from various backgrounds. Boys' teams are available for grades 3-8, while girls can compete at the 4th-8th grade levels.
Nebraska Attack Basketball
Founded as an all-girls program in 2015, Nebraska Attack Basketball combines character development, basketball training, and family involvement. Girls from 2-17 years old are taught to embrace hardships, overcome weaknesses, and become young women of integrity even as they strive to become better ballers. Nebraska Attack hosts an annual "No Zone" tournament and offers a summer basketball academy for players wanting to brush up on their fundamentals.
Going Vertical Basketball Academy
Whether your child is a beginning, intermediate, or varsity-bound basketball player, Going Vertical Basketball Academy has the right program for your son or daughter. Operating out of a facility near Chalco Hills, Going Vertical's staff boasts over three decades of coaching experience (two-thirds of that at the professional level).
Your child can receive instruction in general workout and nutrition, training for developing specific skills (including "basketball IQ"), and work as part of a team or one-on-one with a coach.
Football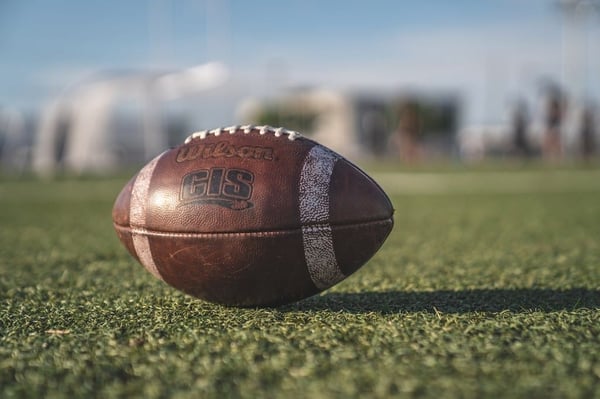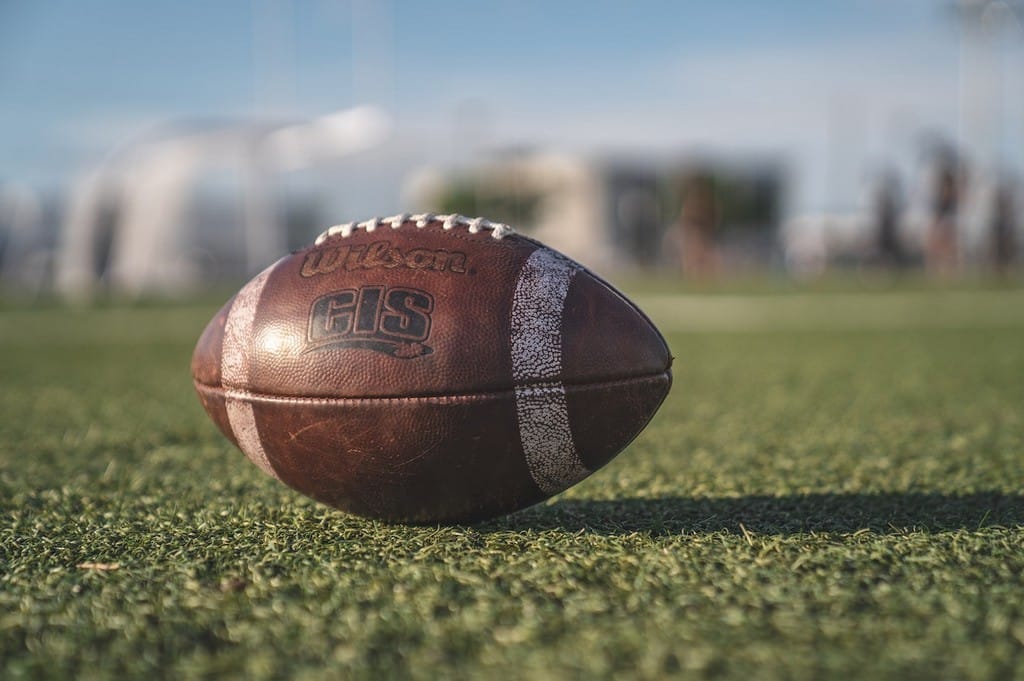 Omaha Junior Eagles
The Omaha Junior Eagles program is the feeder program for Omaha Central High. This organization aims to teach the importance of sportsmanship, teamwork, determination, and character to its participants. Students are sorted into one of five divisions based on grade level, from grades 2-8 (with 2nd– and 3rd-grade players being part of the same division). The Junior Eagles program also offers football camps and clinics for tackle football players.
Millard United Sports Football
Part of the Great Plains Youth Football League, Millard United gives kids between grades 3-8 the chance to develop their tackle football skills on a team of approximately 24 other players. Millard United plugs its players into multiple fun outings, such as "The Camp" (where your kiddo can learn fundamentals from current UNL players!) and Millard United Night with the Omaha Storm Chasers.
Junior Mustangs Football
Millard North's football feeder program, the Junior Mustangs, is perfect for parents looking to place their 3rd-grade or older son in a competitive youth football setting that is based on developing a knowledge of the game, promoting more cohesive team play, and improving decision-making under pressure. Players are expected to become student leaders who value their entire football journey, win or lose.
Junior Vikes Football
Junior Vikes Football is the feeder program for Omaha North High and has been part of Omaha youth football for over 50 years. It has slots for teams between grades 3-8, plus an all-rookie team with a 20-player cap. Players train and play at either Power Park (located in the historic Florence district) or on the grounds of Omaha North High itself.
Nebraska Elite
If you want your child to play 7v7 football rather than tackle or flag football and do so at a highly competitive level, check out Nebraska Elite. This organization has recruited players from statewide locations as diverse as Lincoln, Battle Creek, and North Bend, and it has produced All-State players who have successfully entered collegiate football programs.
Elkhorn Athletic Association Football
As you might imagine, the EAA football program is geared primarily toward students who are planning to attend one of the Elkhorn Public School system's high schools.
EAA divisions include a summer recreational flag football league called "Friday Night Lights" (aimed at both boys and girls in grades K-8), a coed recreational flag football league for the same age range in the fall, and a competitive tackle football program for boys in grades 3-8.
Teamwork Sports Flag Football
If you want your kiddos to enjoy football in a lower-pressure environment, why not consider flag football with Teamwork Sports? With no player cuts or tryouts and with coaches placing a premium on letting every child have equal playing time, Teamwork Sports is great for both boys and girls between ages 4-12 who want to have fun and learn the game in a safe yet fun way.
Volleyball
Nebraska Elite Volleyball
Nebraska Elite Volleyball's mission is to promote lifelong success through relationships, high levels of effort on the part of both players and coaches, and teaching volleyball skills in a manner backed by science and experience. The Nebraska Elite Volleyball organization offers summer camps, skill development series for girls in grades 3-7, and even a "VolleySprouts" program for kiddos in grades K-3.
Premier Volleyball
If you have a girl who is 9-18 years old and wants to play volleyball at a high level regardless of her school district, Premier Volleyball could be for you.
With a proven track record of achievement, including two USA National Championships and 90% of their players in the last decade making it to the collegiate level, Premier utilizes high-level conditioning and strength training combined with expert coaching in order to equip girls for volleyball success.
River City Juniors Volleyball
Located in La Vista, River City Juniors Volleyball is all about developing fundamental skills, self-confidence, and the ability to overcome challenges and adversities. RC Juniors offers club volleyball for girls at the local (11u-16u), regional (11s-16s), and national (12s-18s) levels. This provides varying levels of competition for players at different skill levels.
The RC Juniors organization is also committed to community service involvement, such as the #ChooseKindness project. They even offer team opportunities for boys at the 12s-14s and 15s-18s levels!
The Volleyball Academy
The La Vista-based Volleyball Academy offers a wide variety of programs for both kids and adults. With 6v6 leagues for boys (grades 5-12) and girls (grades 3-6) alike, as well as 4v4 leagues for girls in grades 3-5 and grades 6-9, TVA has something for every type of player. They also offer private lessons, beach volleyball sessions, skill development courses for "Li'l Diggers" (grade K-4), and more!
Omaha Suburban Girls Volleyball
One of the many athletic programs offered by the Omaha Suburban Athletic Association is their Girls Volleyball division. Girls in the age range of 8-18 years old have the opportunity to practice at Omaha's Beveridge Middle School and compete at The Volleyball Academy facility in La Vista.
With a dozen weekends of games and two in-house tournaments for girls to compete in, the OSAA organization is a great choice for up-and-coming players!
Omaha Starlings
Founded in 1996 by Men's National Team Champion Byron Shewman and Olympian Kim Oden, the Starlings organization is a nationwide group that is all about empowering girls from lower socioeconomic backgrounds so that they can achieve more. Set (no pun intended) within a loving environment, the Omaha division is one of 50 Starlings clubs across the nation and offers teams for girls at the 12s-18s levels.
ENVY Volleyball
ENVY is a bit on the smaller side for an Omaha-based volleyball organization, though the club is looking to expand after the completion of its proposed 60,000-square-foot facility in North/Northwest Omaha. Currently, ENVY Volleyball players practice at Brownell Talbot School and Buena Vista High School. The club offers team opportunities for girls at the 14s-17s levels and is headed by Navy veteran and triathlete Mike Picard.
With so many great clubs and teams to choose from in the Omaha area, you have plenty of opportunities to get your children plugged into some awesome youth select sports where they can learn the value of teamwork, hustle, and living an active life!