Omaha Public School
I have helped many families moving to Omaha. Contact me if you have any questions about the Omaha area or need help buying a home.
The largest school district in the State of Nebraska is also one of the state's largest employers. Omaha Public Schools operates 63 elementary schools, one dozen middle schools and seven high schools.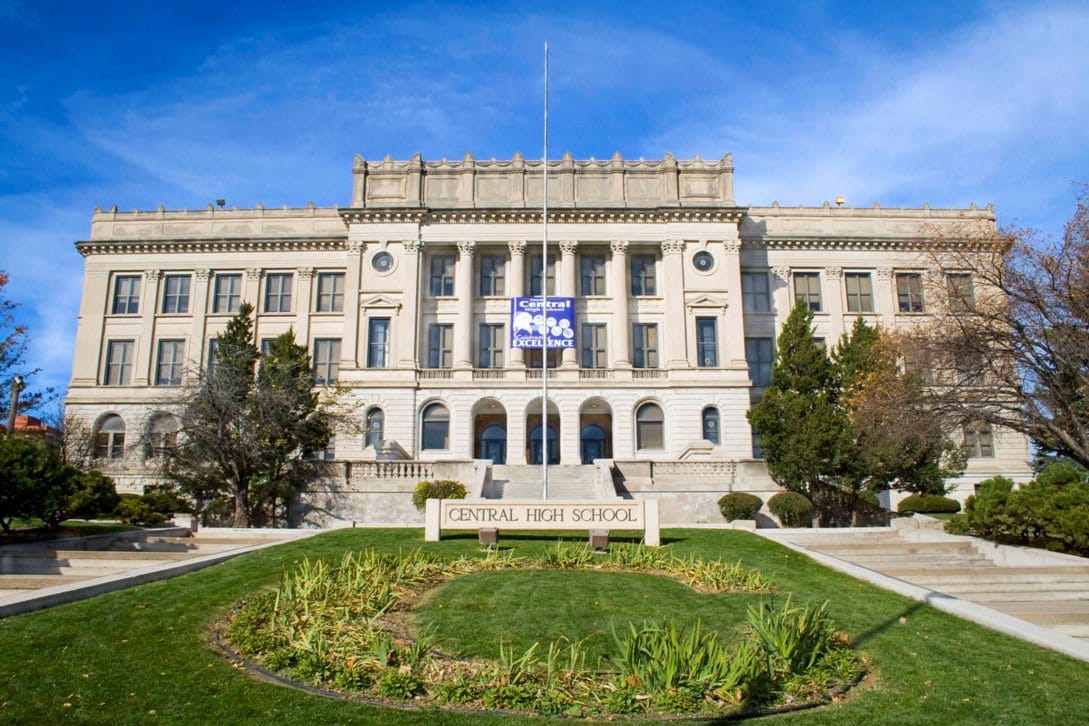 In addition, the Omaha Public Schools also operates the state's very first virtual K-8 school and supplies the option of 13 alternative school programs. The district's magnet schools are focused on STEAM (science, technology, engineering, arts, and math) instruction. Meanwhile, the district provides nearly two dozen career academy programs.
District Superintendent: Dr. Cheryl Logan
District Enrollment:
Approximately 52,000 students
High School Enrollment:
Benson Magnet High School: Approximately 1,218 students
Bryan High School: Approximately 1,767 students
Burke High School: Approximately 2,144 students
Central High School: Approximately 2,544 students
North Magnet High School: Approximately 1,753 students
Northwest Magnet High School: Approximately 1,634 students
South Magnet High School: Approximately 2,560 students
District Office:
Omaha Public Schools
3215 Cuming Street
Omaha, NE 68131
531-299-0220
Preschool
**Must apply for selection into OPS Early Childhood Programs
Kindergarten
*Must be age 5 on or before July 31 of current year
Boundary Map of Omaha Public Schools
School Building:

Elementary Schools
Regular Schedule: 8:50am-4:05pm
Adams Elementary School (Niche.com / GreatSchools.org)
Ashland Park/Robbins Elementary School (Niche.com / GreatSchools.org)
Bancroft Elementary School (Niche.com / GreatSchools.org)
Beals Elementary School (Niche.com / GreatSchools.org)
Belle Ryan Elementary School (Niche.com / GreatSchools.org)
Belvedere Elementary School (Niche.com / GreatSchools.org)
Benson West Elementary School (Niche.com / GreatSchools.org)
Boyd Elementary School (Niche.com / GreatSchools.org)
Castelar Elementary School (Niche.com / GreatSchools.org)
Catlin Magnet Center (Niche.com / GreatSchools.org)
Central Park Elementary School (Niche.com / GreatSchools.org)
Chandler View Elementary School (Niche.com / GreatSchools.org)
Columbian Elementary School (Niche.com / GreatSchools.org)
Conestoga Magnet Elementary School (Niche.com / GreatSchools.org)
Crestridge Magnet Center (Niche.com / GreatSchools.org)
Dodge Elementary School (Niche.com / GreatSchools.org)
Druid Hill Elementary School (Niche.com / GreatSchools.org)
Dundee Elementary School (Niche.com / GreatSchools.org)
Edison Elementary School (Niche.com / GreatSchools.org)
Field Club Elementary School (Niche.com / GreatSchools.org)
Florence Elementary School (Niche.com / GreatSchools.org)
Fontenelle Elementary School (Niche.com / GreatSchools.org)
Franklin Elementary School (Niche.com / GreatSchools.org)
Fullerton Magnet Center (Niche.com / GreatSchools.org)
Gateway Elementary School (Niche.com / GreatSchools.org)
Gilder Elementary School (Niche.com / GreatSchools.org)
Gomez Heritage Elementary School (Niche.com / GreatSchools.org)
Harrison Elementary School (Niche.com / GreatSchools.org)
Hartman Elementary School (Niche.com / GreatSchools.org)
Highland Elementary School (Niche.com / GreatSchools.org)
Indian Hill Elementary School (Niche.com / GreatSchools.org)
Jackson Elementary School (Niche.com / GreatSchools.org)
Jefferson Elementary School (Niche.com / GreatSchools.org)
Joslyn Elementary School (Niche.com / GreatSchools.org)
Kellom Elementary School (Niche.com / GreatSchools.org)
Kennedy Elementary School (Niche.com / GreatSchools.org)
King Elementary School (Niche.com / GreatSchools.org)
Liberty Elementary School (Niche.com / GreatSchools.org)
Lothrop Magnet Center (Niche.com / GreatSchools.org)
Masters Elementary School (Niche.com / GreatSchools.org)
Miller Park Elementary School (Niche.com / GreatSchools.org)
Minne Lusa Elementary School (Niche.com / GreatSchools.org)
Mount View Elementary School (Niche.com / GreatSchools.org)
Oak Valley Elementary School (Niche.com / GreatSchools.org)
Pawnee Elementary School (Niche.com / GreatSchools.org)
Picotte Elementary School (Niche.com / GreatSchools.org)
Pinewood Elementary School (Niche.com / GreatSchools.org)
Ponca Elementary School (Niche.com / GreatSchools.org)
Prairie Wind Elementary School (Niche.com / GreatSchools.org)
Rose Hill Elementary School (Niche.com / GreatSchools.org)
Saddlebrook Elementary School (Niche.com / GreatSchools.org)
Saratoga Elementary School (Niche.com / GreatSchools.org)
Sherman Elementary School (Niche.com / GreatSchools.org)
Skinner Magnet Center (Niche.com / GreatSchools.org)
Spring Lake Magnet Center (Niche.com / GreatSchools.org)
Springville Elementary School (Niche.com / GreatSchools.org)
Standing Bear Elementary School (Niche.com / GreatSchools.org)
Sunny Slope Elementary School (Niche.com / GreatSchools.org)
Wakonda Elementary School (Niche.com / GreatSchools.org)
Walnut Hill Elementary School (Niche.com / GreatSchools.org)
Washington Elementary School (Niche.com / GreatSchools.org)
Western Hills Magnet Center (Niche.com / GreatSchools.org)
Wilson Focus School (Niche.com / GreatSchools.org)
Middle Schools
Regular Schedule: 7:40am-3:05pm
Alice Buffett Magnet Middle School
Beveridge Magnet Middle School
Bryan Middle School
Alfonza W Davis Middle School
Nathan Hale Magnet Middle School
King Science & Technology Magnet Middle School
Lewis & Clark Middle School
RM Marrs Magnet Middle School
McMillan Magnet Middle School
Monroe Middle School
Morton Magnet Middle School
Norris Middle School
High Schools
Regular Schedule: 7:40am-3:05pm
Benson Magnet High School
Bryan High School
Burke High School
Central High School
Omaha North Magnet High School
Omaha Northwest Magnet High School
Omaha South Magnet High School
Buena Vista High School
West View High School
1 Virtual School
13 Alternative Programs
Accredited:
Nebraska State Department of Education
North Central Accreditation of Schools