A Guide to West Omaha
I have helped many families moving to Omaha. Contact me if you have any questions about the Omaha area or need help buying a home.
During the 1970s Omaha urbanites began expanding west toward the Millard and Elkhorn areas. The cities infrastructure and homes become younger the farther west you travel – many neighborhoods west of 180th St are not yet complete.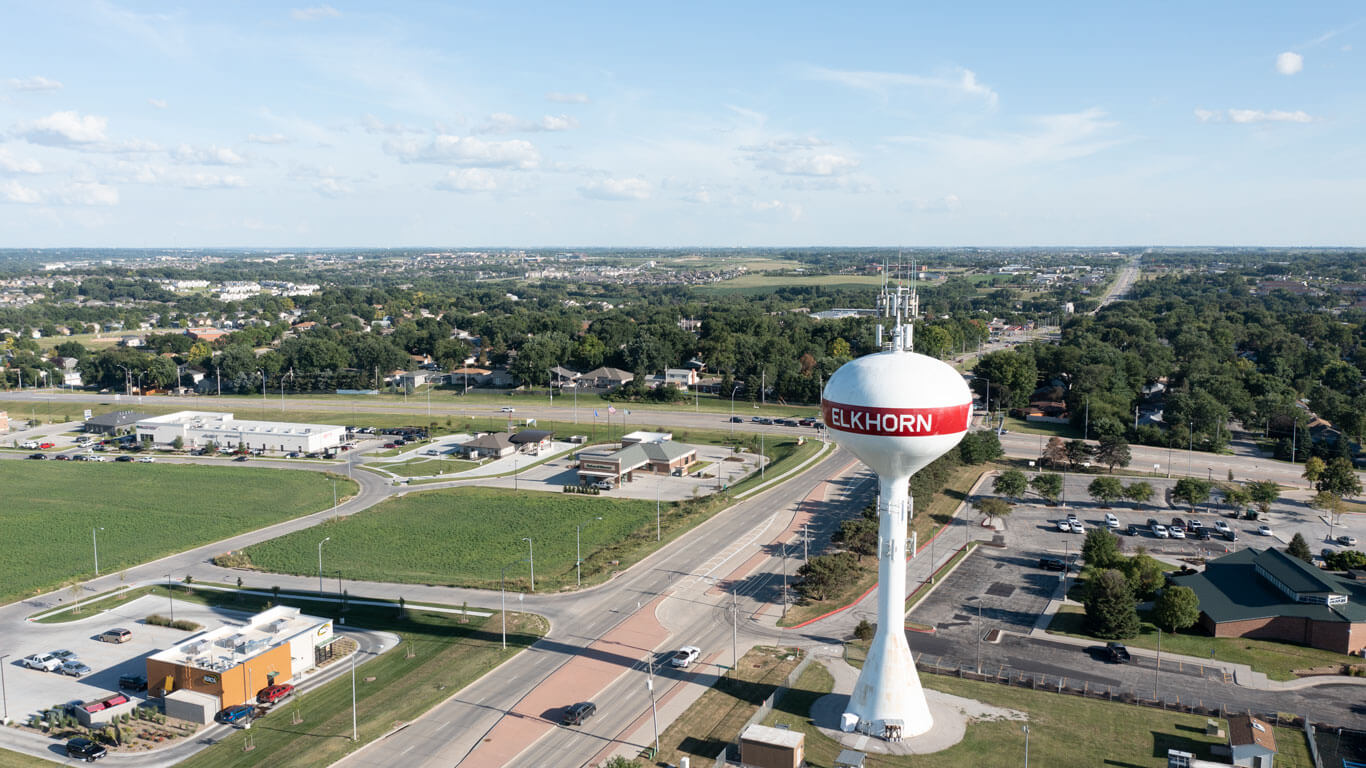 Suburbs, schools, strip malls, and shopping centers are peppered throughout west Omaha. "West O" is pretty spread out so you'll need a car to visit popular areas such as L Street Marketplace, Oak View, Shoppes at Legacy or Village Pointe.
What is considered West Omaha?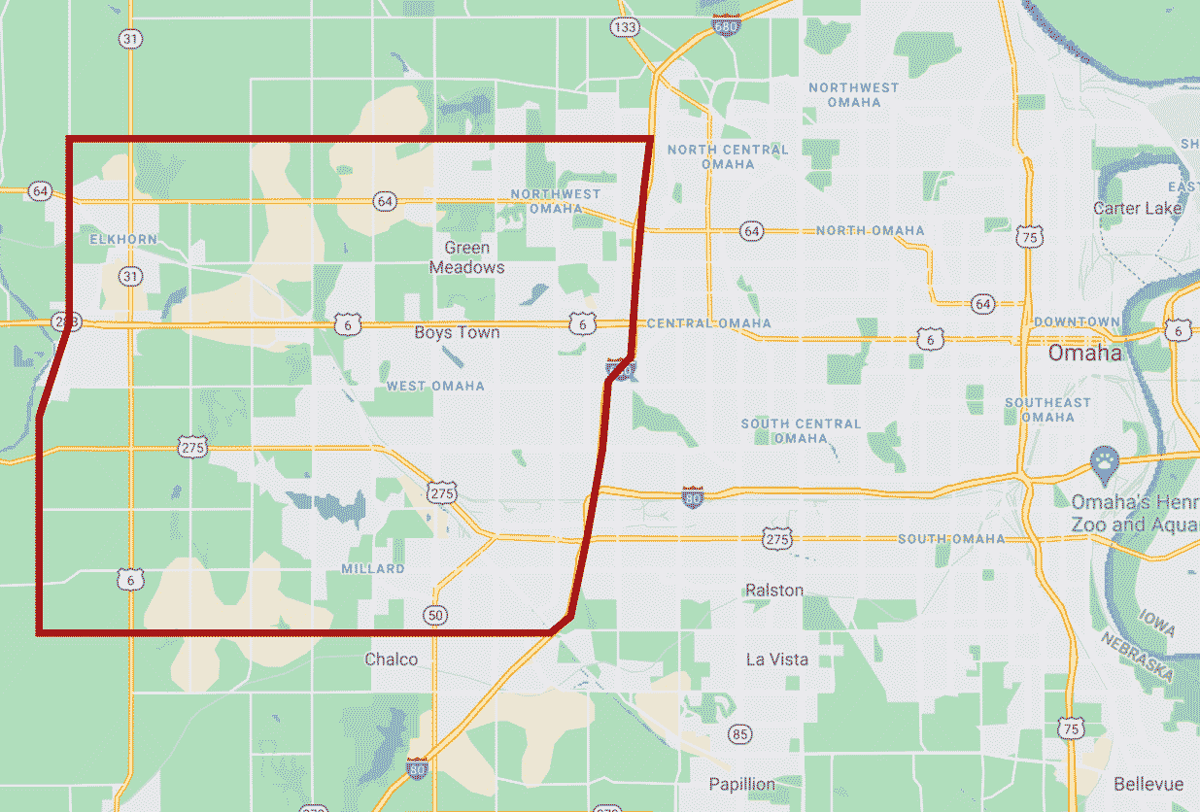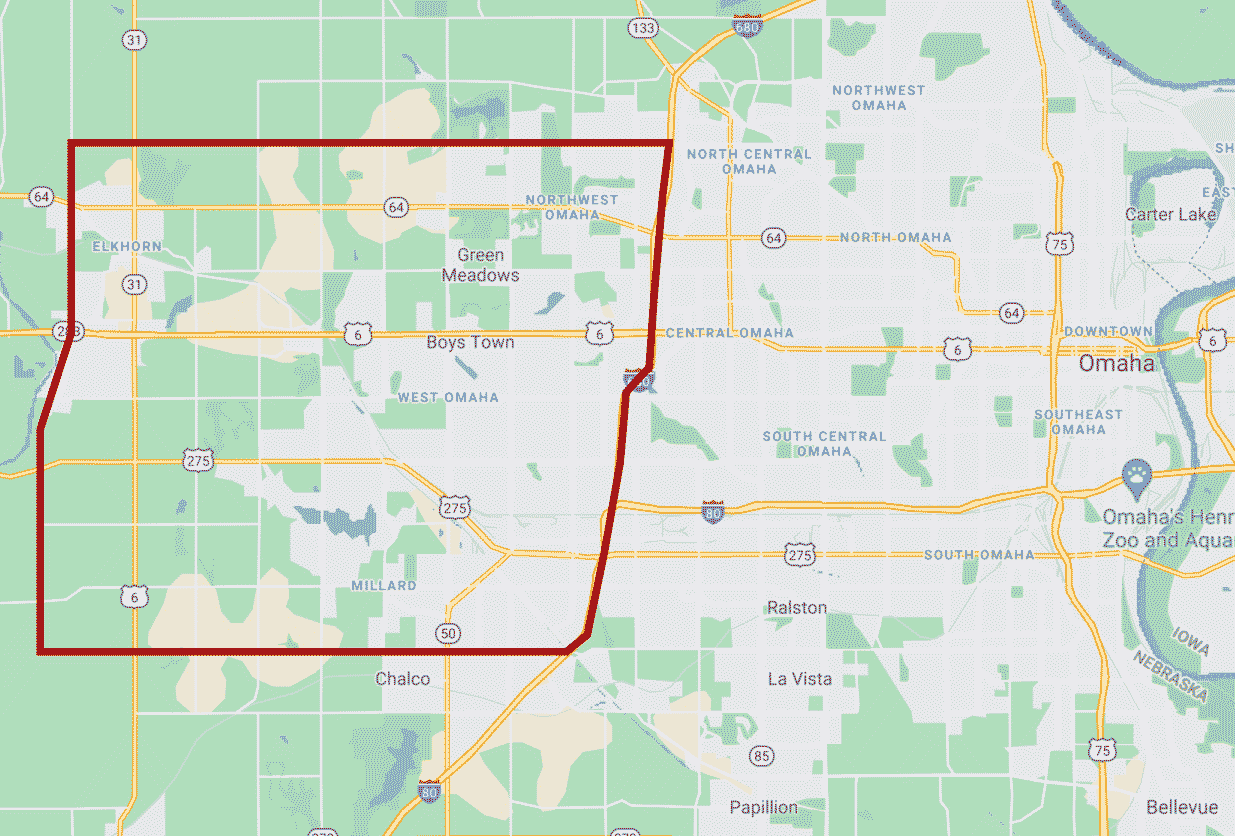 There is no set boundary for West Omaha, but most locals would tell you that it is anything between Harrison and Fort Streets, and 120th to 204th St. Many people just use the term "West O" as a catch-all for anything west of Interstate 680.
If you go beyond the boundaries above, you may find yourself in Gretna, Bennington, Waterloo, or Papillion, all considered part of Greater Omaha – just not within city limits.
Reputation
Some Omahans have strong feelings about different parts of town. If you talk to a midtown or downtown resident, they may tell you they wouldn't be caught dead living in West Omaha.
The criticism/perception from this type of person is West Omaha is full of SUVs, minivans, cookie-cutter homes, neighborhoods with no trees, and a lack of diversity.
The reality is it's very common for young professionals to live in midtown and then move west when they are a little older to raise a family.
Living in West Omaha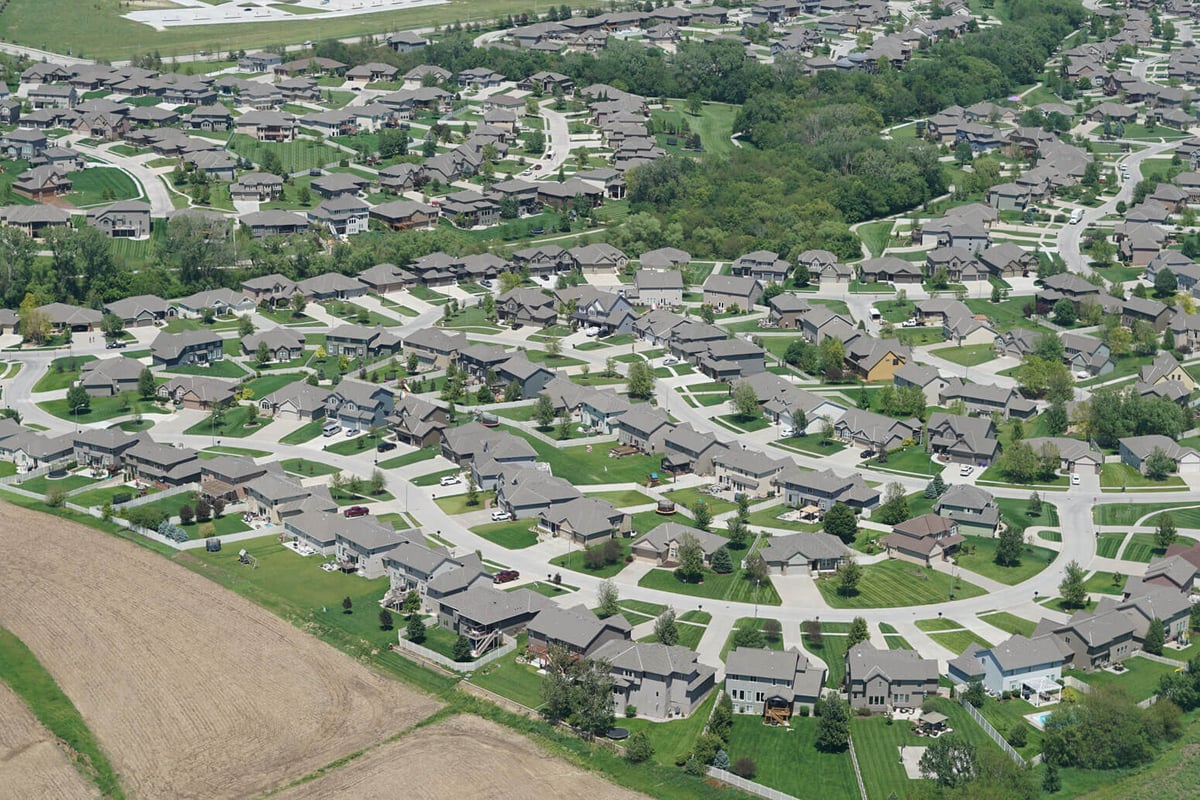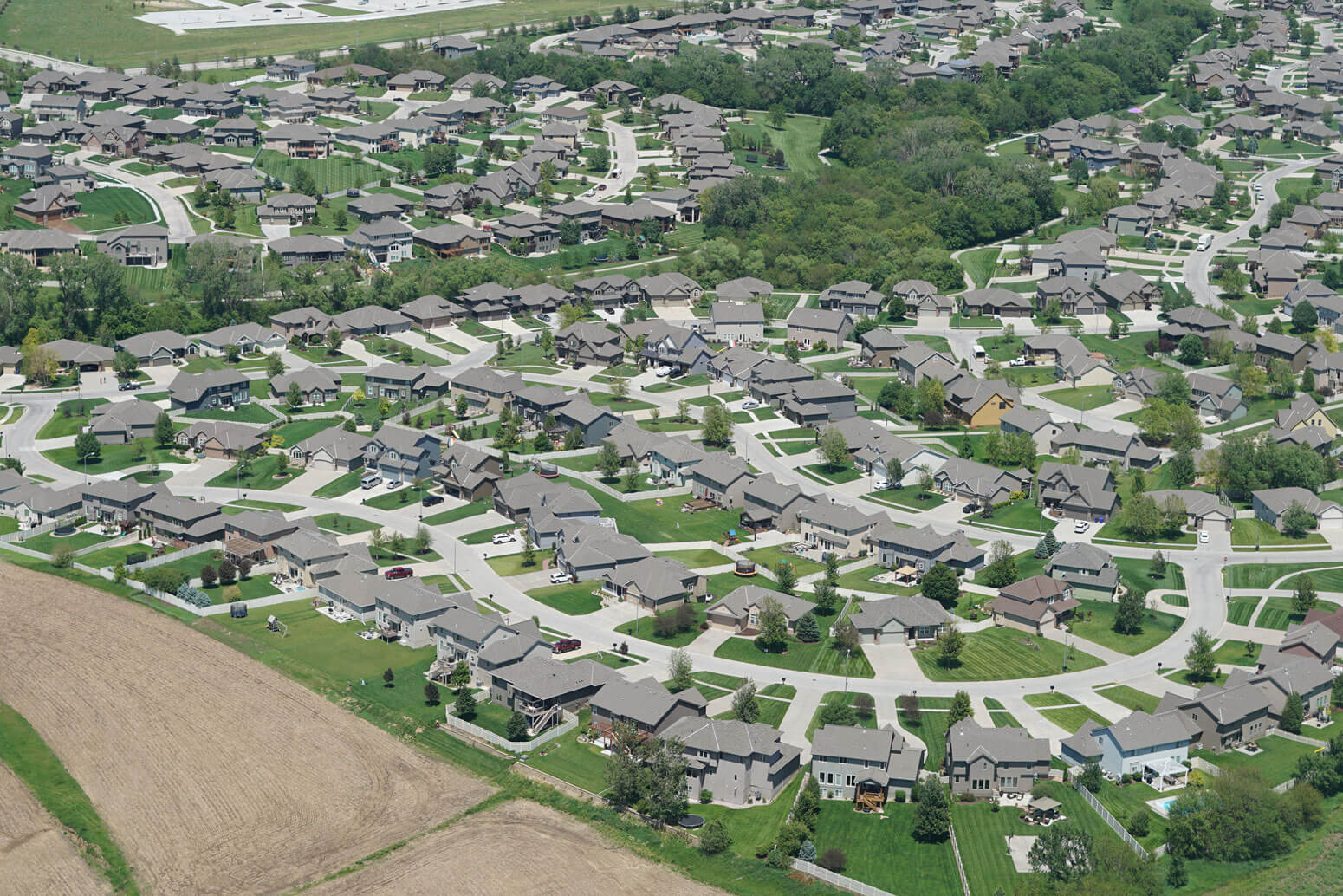 There is something for everyone out west. If you are looking to buy a newer home, you can find it here. You can also find more established neighborhoods with big trees. These older neighborhoods were likely developed in the 80s or 90s.
Most of the neighborhoods out west were planned subdivisions. These homes were built about the same time, and sometimes the homes look similar. I guess that's just a polite reminder that it's the suburbs.
If you want to buy a home in West Omaha, expect to spend at least $200k (but be prepared for $300k and up).
If you're not ready to buy, there are lot of apartment options as well. Many apartment complexes out west are pretty large with 100+ units. But most larger complexes have a clubhouse and pool.
Notable Neighborhoods
Linden Estates – This neighborhood has high-end homes just off 144th and Dodge Road. Finding a home under $1 million in this area is pretty difficult.
The Ridges is an upscale neighborhood surrounding the Shadow Ridge Country Club. It offers luxurious homes, manicured lawns, and a well-maintained golf course.
Navigating West Omaha
Main roads for quickly getting around west Omaha are: (Going East to West) Maple; Dodge; Pacific; West Center/Industrial; L/Military; Q St. and Harrison. (Going North to South) 180th; 168th; 156th; 144th; 132nd and 120th. Expressway: Dodge's Expressway runs west from Westroads and Regency Malls (102nd Street) to 192nd Street.
Hospitals
The main hospitals in West Omaha included Methodist Women's Hospital (where my wife gave birth), CHI Health Lakeside Hospital, and Boys Town National Research Hospital.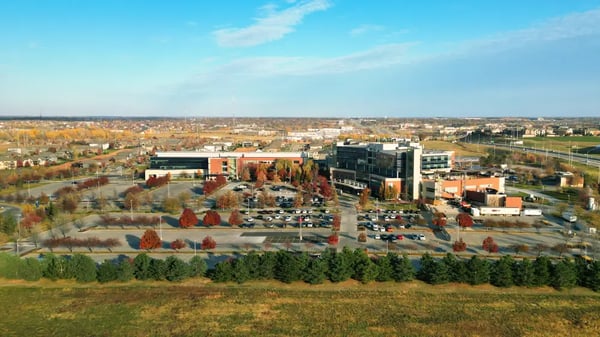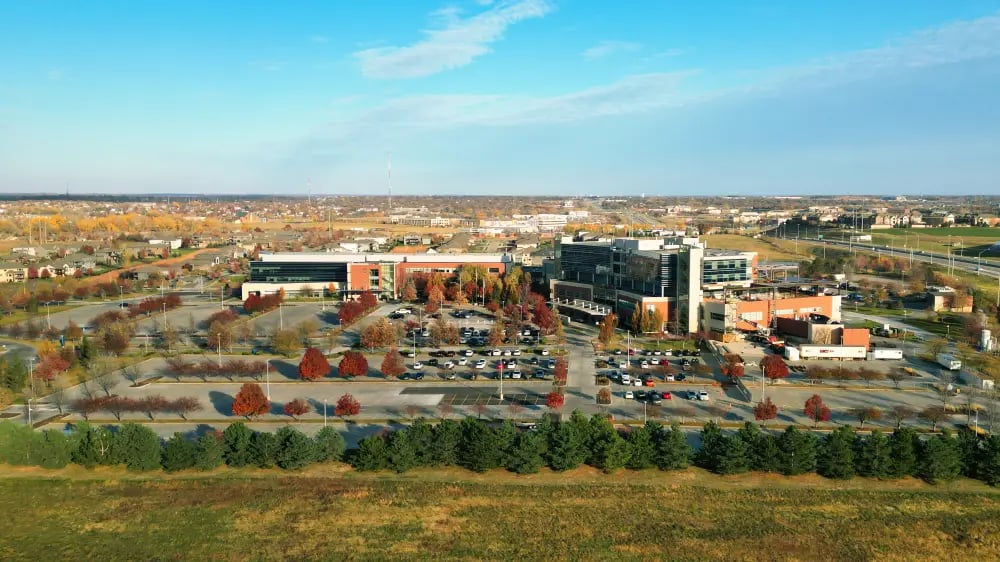 You will also find a lot of specialty medical clinics, dentists, etc.
Schools
Four public school districts cover this area – Millard Public Schools and Elkhorn Public Schools make up most of the area, but Bennington Public Schools and Omaha Public Schools also cover some parts.
As I mentioned, West Omaha is newer, meaning most of the schools in West Omaha will be newer than schools in Midtown Omaha. There are also a variety of private school options.
Property taxes in West Omaha tend to be higher because of the school districts.
As for higher education, Metropolitan Community College has a 51-acre site located near 204th St and West Dodge Rd.
Businesses
Outside of Downtown Omaha, much of the noted business areas live along Dodge Street. Just off-of or west of Interstate-680, popular business areas include: Old Mill, Linden Market, Miracle Hill Plaza, First National Business Park, Village Pointe, Shops of Legacy, Lakeside, Old Millard, Harvey Oaks, Oak View Mall and Westroads, Regency, One Pacific Place and Rockbrook Village. In addition to office buildings and car dealerships, these areas are filled with small businesses, banks, gyms, salons, grocers, boutiques, and restaurants.
No matter where you go in Omaha, there is likely a popular gym, great restaurant, and Target or HyVee nearby.
Things To Do in West Omaha
Parks & Recreation
Omaha certainly experiences all four seasons to their fullest. Though there isn't a mountain or beach near this city, West Omaha is full of great parks, lakes and other recreational areas.
During the cool-warmer months (March-October), locals enjoy riding bikes or playing in softball leagues at Tranquility Park. Chalco Hills, Standing Bear Lake, and Zorinsky Lake are the three larger recreational areas in West Omaha. Each of these lakes flourishes with wildlife and great trails for jogging, biking, or dog walking. Each lake also has public docks for fishing, kayaking, canoeing, or paddle boarding, as well as large picnic areas with grills.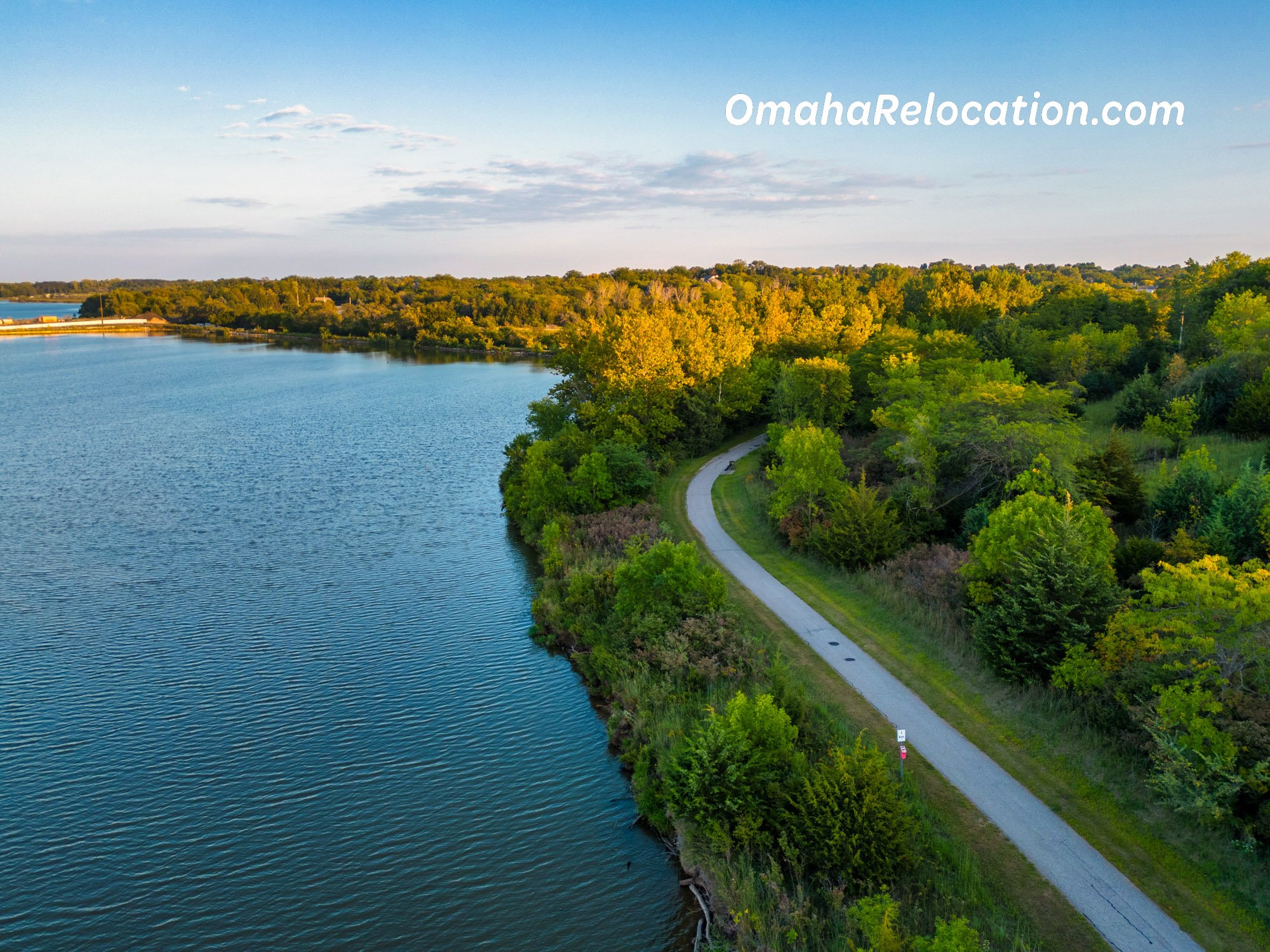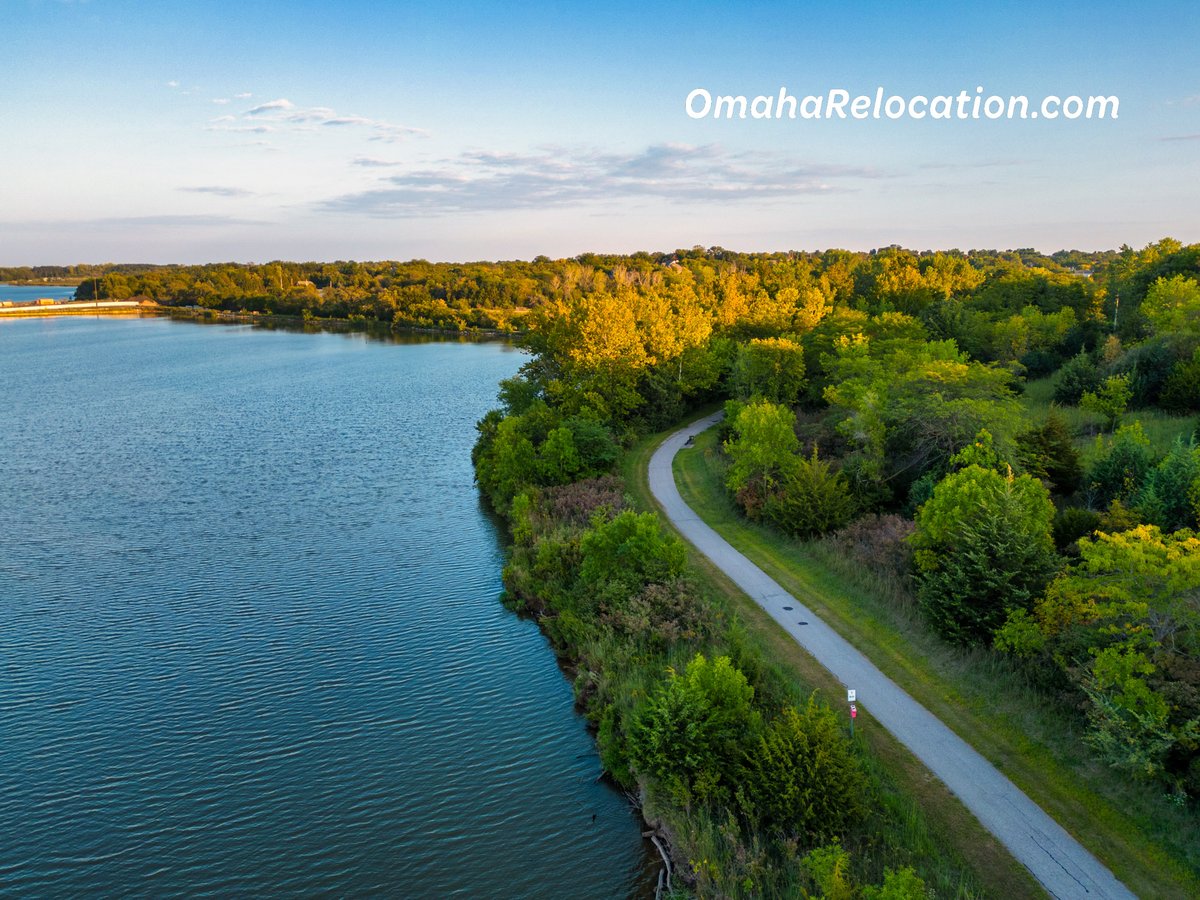 Sand volleyball is also a popular warm-season activity for adults in Omaha; various bars host leagues each summer.
During the colder months (Nov-Feb), many like to sled, ice skate, ice fish, even snowshoeing for good fun and exercise. Miracle Hill Golf and Tennis has eight indoor tennis courts, and Tranquility has indoor ice rinks for leisure and hockey.
Golf
One thing is certain, golf and country clubs have become a big part of the West Omaha lifestyle. There are numerous courses and clubs to choose from. Many are the foundation for some of West Omaha's most beautiful neighborhoods.
Public Courses
Tiburon, Miracle Hill, Pacific Springs, Indian Creek, Stone Creek, The Knolls, Westwood, and Eagle Run.
Private Courses
Shadow Ridge, Champions Run, Happy Hollow, and The Players Club.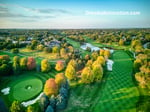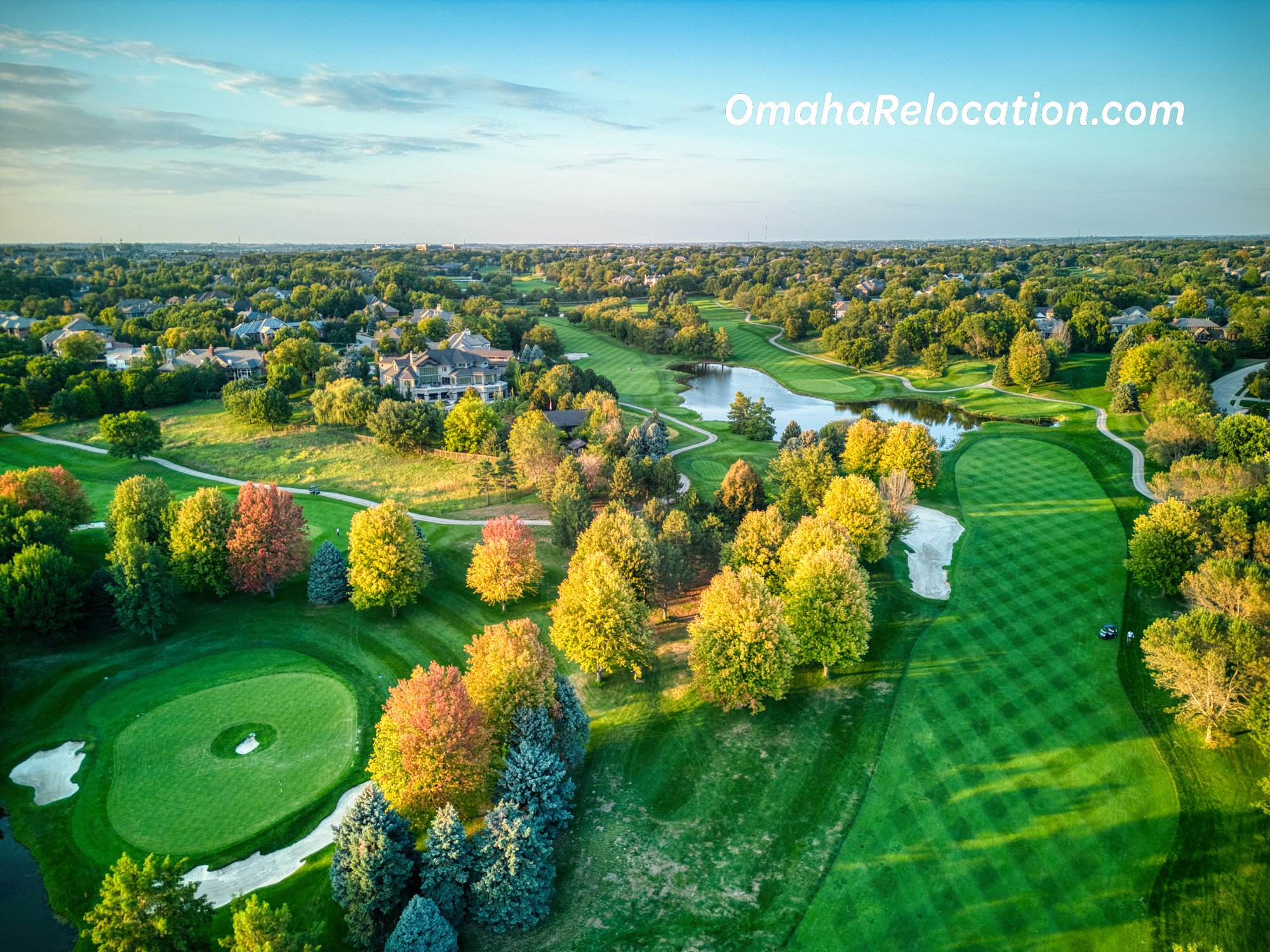 Restaurants
There is an endless supply of restaurants. You will find many national chains as well as local hot spots.
But you might be a little disappointed if you are a foodie or looking for fine dining. Many of the popular restaurants with local foodies are in midtown or downtown.
Only 2 of the top 10 restaurants in Omaha are out West, according to Yelp (I disagree with the list, but I just wanted to highlight my point).
Entertainment
Live Music
Omaha's music scene shocks most visitors. Much of the most popular venues are near Midtown or Downtown Omaha, however, there are a variety of bars and pubs that host live bands and DJs such as: Cove Lounge, Two Fine Irishmen, and Parliament West.
Village Pointe Shopping Center
Funny Bone Comedy Club, Summer Vibes Concert Series, Food & Wine Festival.
Village Pointe Shopping Center hosts a farmer's market on Saturdays from 8:30am-12:30pm from May through October.
Fairs & Festivals
Junkstock, Food & Wine at Village Pointe; Nebraska Balloon & Wine Festival; Millard Days Carnival & Parade .