Guide to Brownell Talbot School
I have helped many families moving to Omaha. Contact me if you have any questions about the Omaha area or need help buying a home.
Brownell Talbot College Preparatory School (BT) is one of Omaha's best private schools. In fact, it is Nebraska's only independent, coed, college preparatory day school.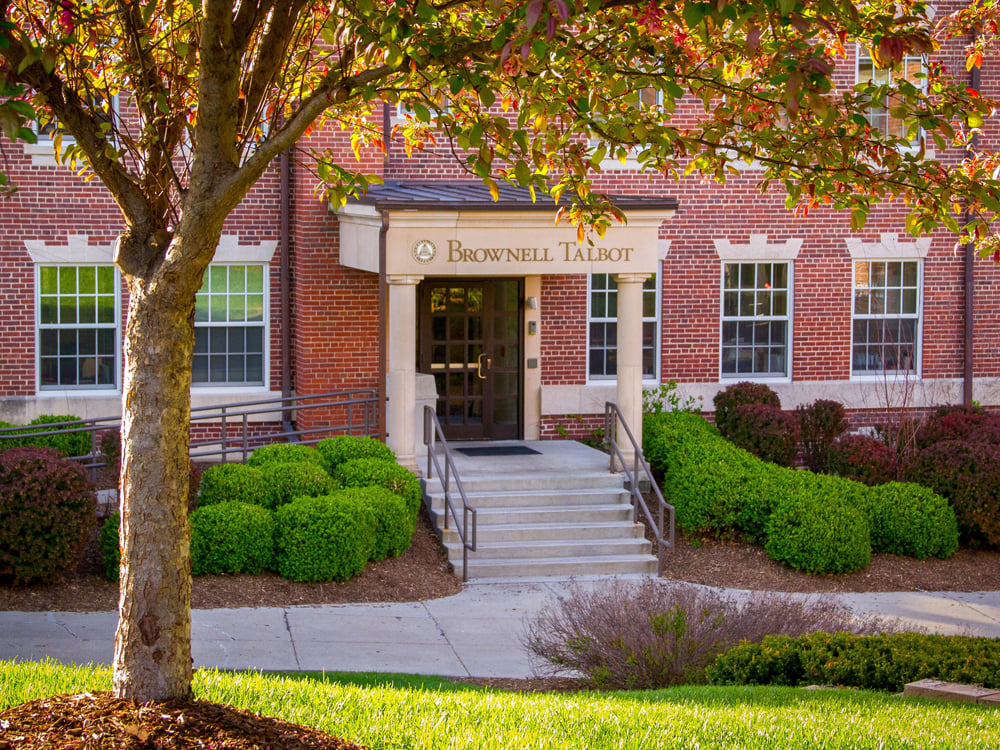 Brownell Talbot serves preschoolers through 12th grade, nurturing young scholars and fostering growth in an inclusive, diverse environment.
Location
Brownell Talbot's 11-acre campus is in the heart of the Dundee-Memorial Park neighborhood in midtown Omaha.
The official address is:
400 Happy Hollow Blvd
Omaha, NE 68132
The campus has modern, technology-equipped classrooms, a well-stocked library, and state-of-the-art science labs. Additionally, there are spacious common areas where students can socialize and collaborate on projects.
I took the photos of Brownell Talbot's campus on a recent tour.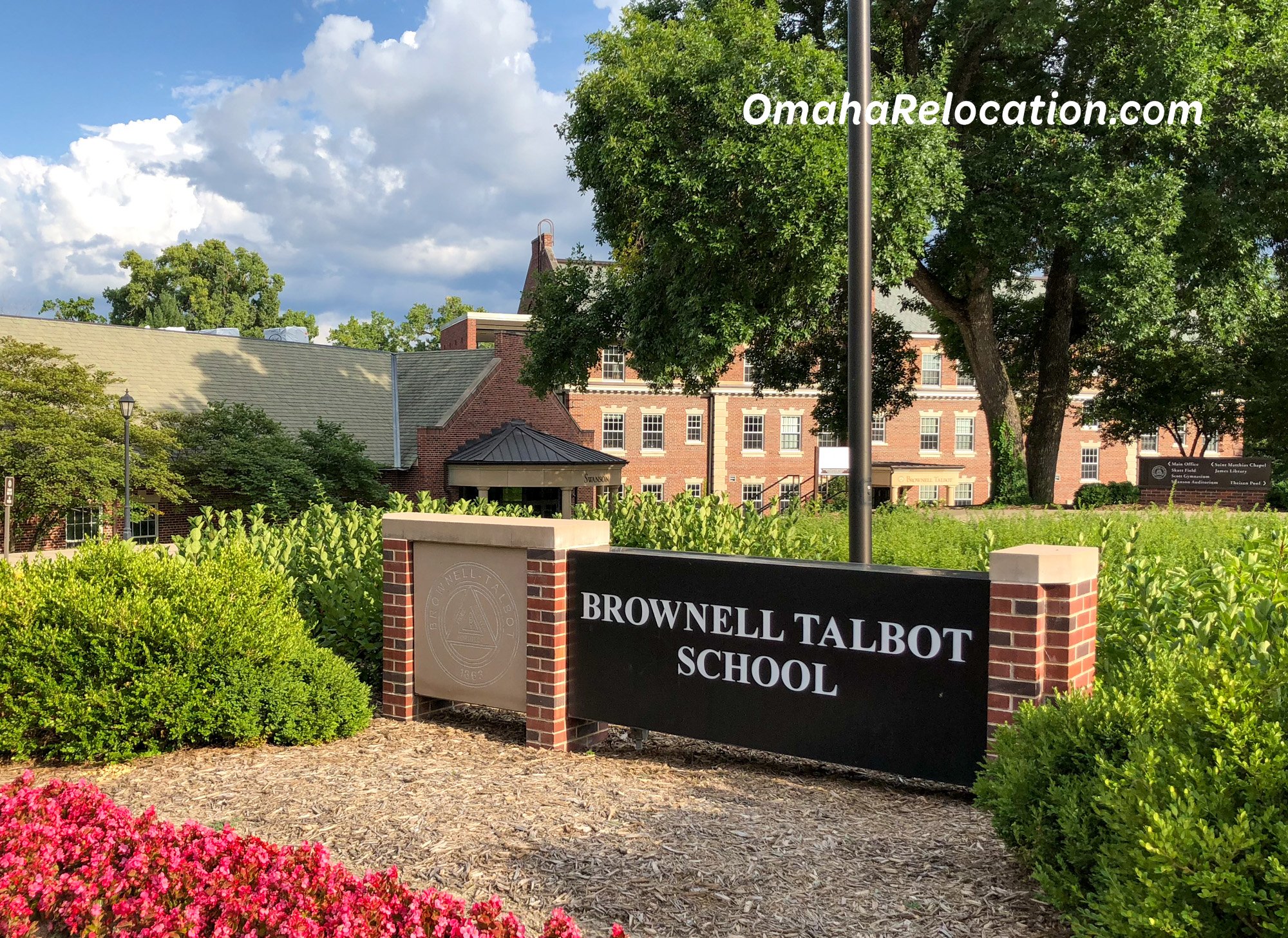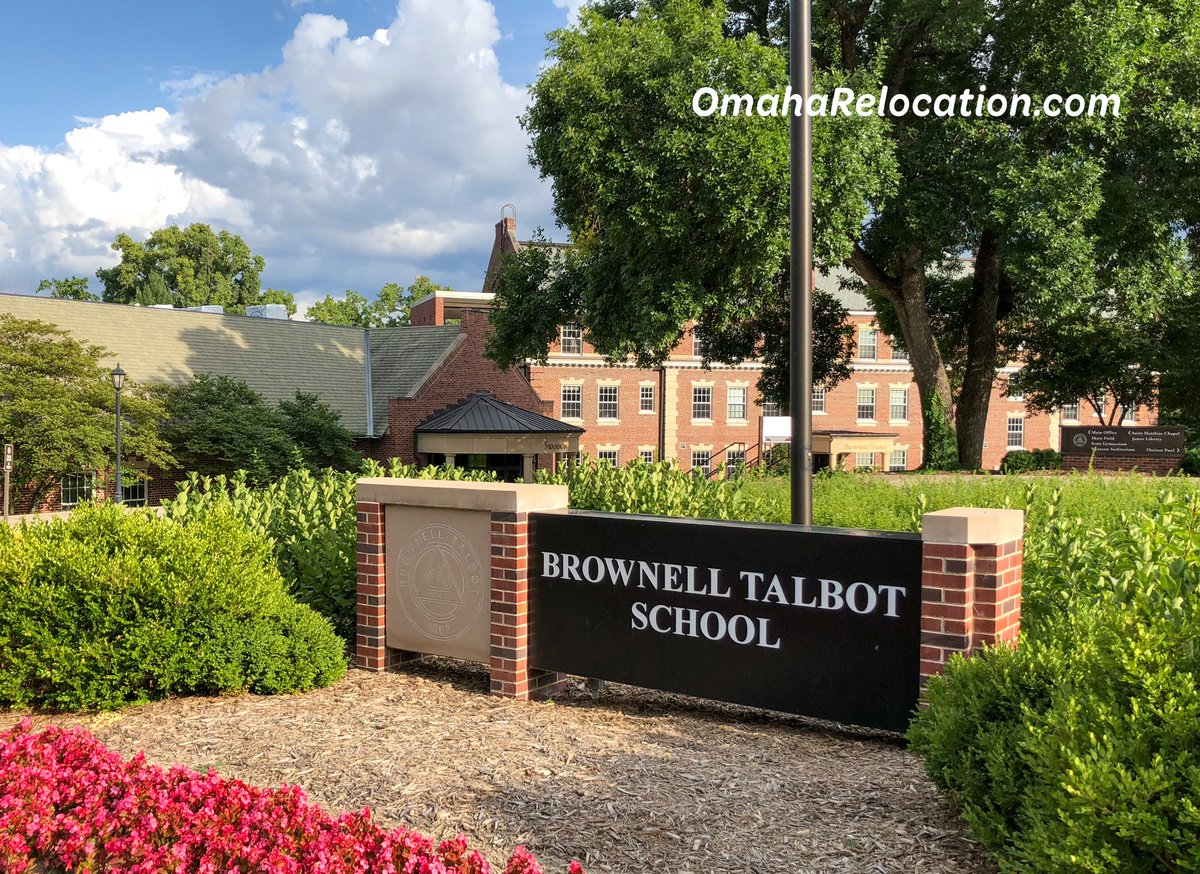 At the heart of Brownell Talbot's mission lies a commitment to providing a well-rounded education that balances rigorous academics with opportunities for personal development.
With a student-teacher ratio of 7 to 1, dedicated faculty work closely with each student, tailoring instruction to individual needs and fostering a tight-knit community.
The success of this approach is evident in the fact that BT has a 100% college acceptance rate.
Students are encouraged to explore their passions, make meaningful connections, and develop a strong sense of community stewardship.
History of Brownell Talbot School
Brownell Talbot has a rich and storied history. The school officially opened its doors on September 17, 1863.
It was started by an Episcopal Bishop named Joseph Cruickshank Talbot. His goal was to give cultural and educational opportunities to the daughters of pioneers. Brownell Hall (named after the Presiding Bishop of Connecticut whose parish provided a large portion of the funds needed to purchase the school's first home) was formed as an all-girls boarding school.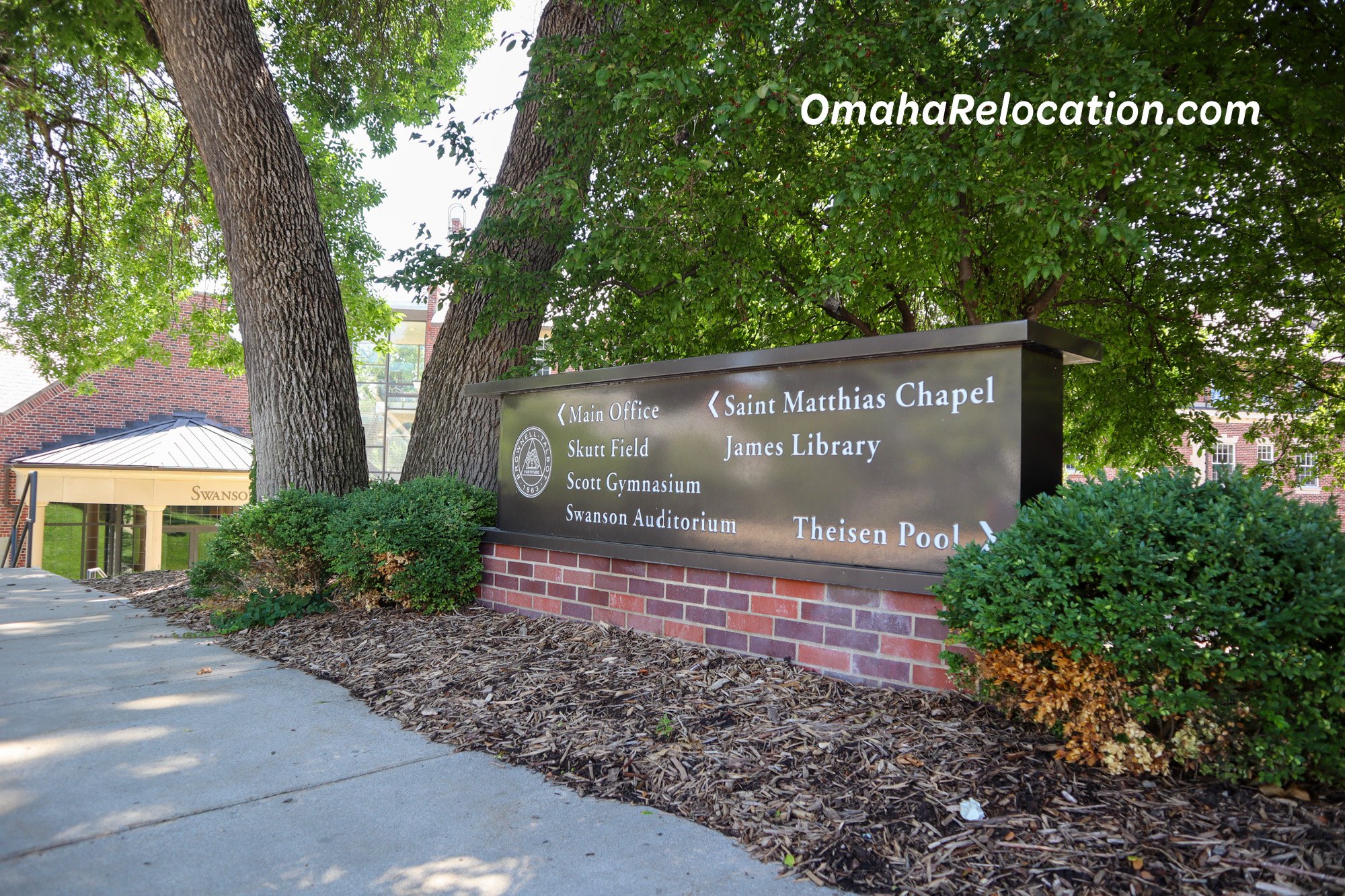 In 1922, the school relocated to its current home in midtown Omaha. It's nestled next to Memorial Park in the Dundee neighborhood. This move brought it closer to the people and allowed the institution to have a significant impact on the lives of students and the community as well.
In 1952, Brownell Hall became a coed institution. At this time, boys were already enrolled in the Talbot School for Boys. The merging of the two schools eventually led to the formation of the current-day Brownell Talbot.
In 1969, Brownell Talbot became independent of the Episcopal Church. It does not have any religious affiliation.
Academics
Brownell Talbot is known for its small class sizes, personalized attention, and globally-minded approach to education.
The school is a member of the National Association of Independent Schools, and is credited by the Independent Schools Association of the Central States, Cognia, and AdvancED
The school is known for its academic excellence and individual achievement, focusing on fostering strong relationships between students and teachers. The curriculum is designed with departmentalization in mind, stemming from the idea that middle school is a time of transition for students.
During their time at Brownell Talbot, students are challenged to discover themselves and their distinct talents.
Extracurricular Activities
Extracurricular activities play a significant role in student development at Brownell Talbot. With various clubs and activities available, students can explore and nurture their interests outside of the classroom.
Lower School activities include Ballet and Dance, Chess Club, Little Inventors, Stock Market Game, Battle of the Books, and more
The Middle School also has a Chess Club as well as Bulls and Bears Investors Club, Debate, Gaming Club, Science Olympia, Quiz Bowl, and several others.
Upper School students can participate in Academic Decathlon, Pirate Radio, Yearbook, Quiz Bowl, Band, Choir, Competition Art, and more.
Arts and Theatre
The school's emphasis on the [arts] is evident through its numerous music, theater, and visual arts opportunities.
BT has a theatre on campus.
Opportunities include band, choir, musicals, plays, juried art exhibits, and more, depending on age.
Jennifer Morgan, a client of mine, leads the theatre department. I helped her find a home when she moved from Kansas.
The BT student newspaper is called Verbatim.
Robotics
The Middle and Upper Schools offer a robotics club.
BT's robotics teams have qualified for the World Championships for 23 consecutive years. Students gain hands-on engineering experience by designing, building, and programming robots. The robotics season begins in September and culminates with the World Championships in April.
Athletics
The upper school has 17 varsity sports teams. BT is a little different than some schools because they allow students to play multiple sports while participating in activities like Science Bowl, speech, robotics, etc.
BT has a full-time strength and conditioning coach and a pool on campus.
Admissions
Prospective families are encouraged to visit campus and connect with the school's community before applying.
BT's application process varies depending on your child's age.
For younger kids, you must fill out an application and include contact information for your child's current classroom teacher.
There will also be a family interview.
A readiness exam will be given to applicants to the Early Years and Kindergarten program. For grades 1-4, an entrance exam will be given.
In addition to an entrance exam, grades 5-12 applicants must submit school transcripts and contact information for current math and English teachers.
There is a $130 application fee.
BT has two enrollment directors to guide you through the process — one for the middle and upper school, and one for the lower school.
International students can apply for admission in grades 7 through 11. The application process is slightly different, requiring additional documentation and an age limit of no older than 19 years at graduation.
Tuition
These rates are for the 2023-2024 school year. BT does offer scholarships, financial aid, and payment plans.
Lower School
Early Years* (five-day morning) $12,300
Early Years* (five-day full-day) $16,360
Kindergarten* $17,130
First Grade $17,600
Second Grade $18,590
Third Grade $18,590
Fourth Grade $18,590
Middle School
Fifth Grade $19,000
Sixth Grade $19,400
Seventh Grade $20,090
Eighth Grade $20,880
Upper School
Ninth Grade $16,000
Tenth Grade $16,000
Eleventh Grade $16,000
Twelfth Grade $16,000
Rankings
Niche.com – A+ Overall Grade
Also according to Niche.com it is:
Best High School for STEM in Nebraska
Best Private High School in Nebraska
Best Private K-12 School in Nebraska
You can view additional rankings and reviews at GreatSchools.org and PrivateSchoolReview.com.
Frequently Asked Questions