Guide to Living in Gretna, Nebraska
I have helped many families moving to Omaha. Contact me if you have any questions about the Omaha area or need help buying a home.
Gretna is located on the very southwest edge of Omaha around the intersections of Highways 6 and 370, in Sarpy County.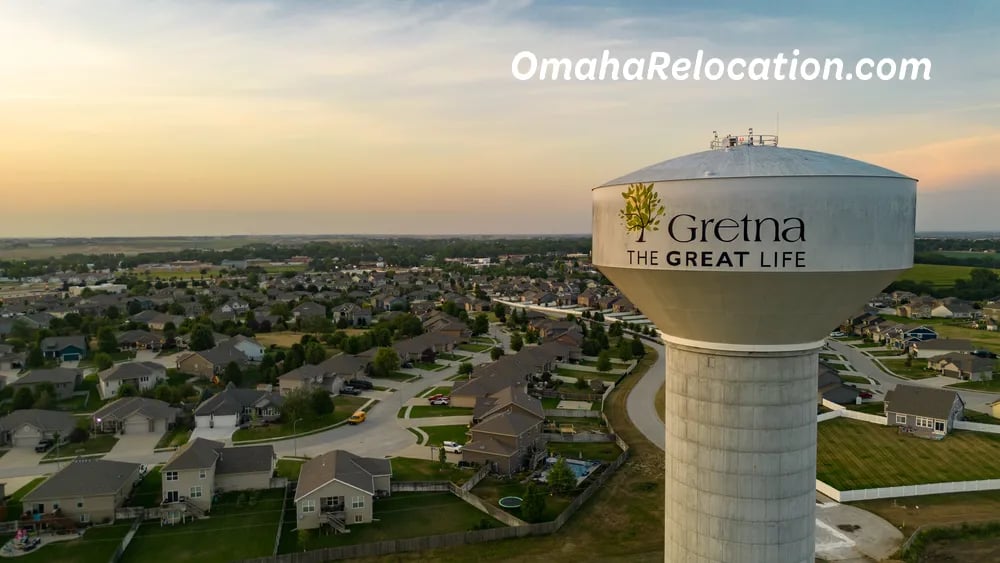 Where is Gretna?
Gretna is in the far southwest corner of the Omaha metro area in Sarpy County.
The best way to navigate Gretna is via Highway 6. Most suburbs, businesses, and shopping centers are located off this highway.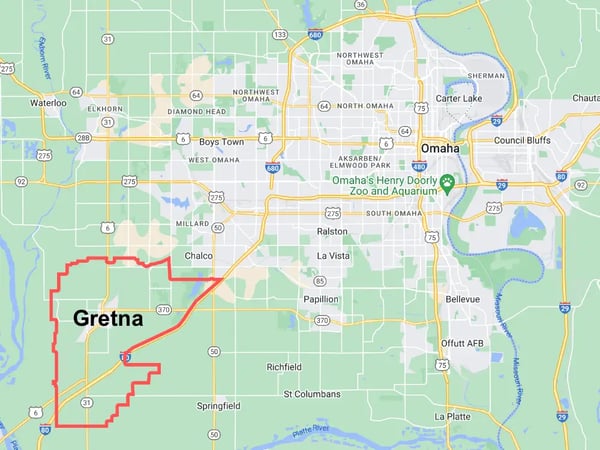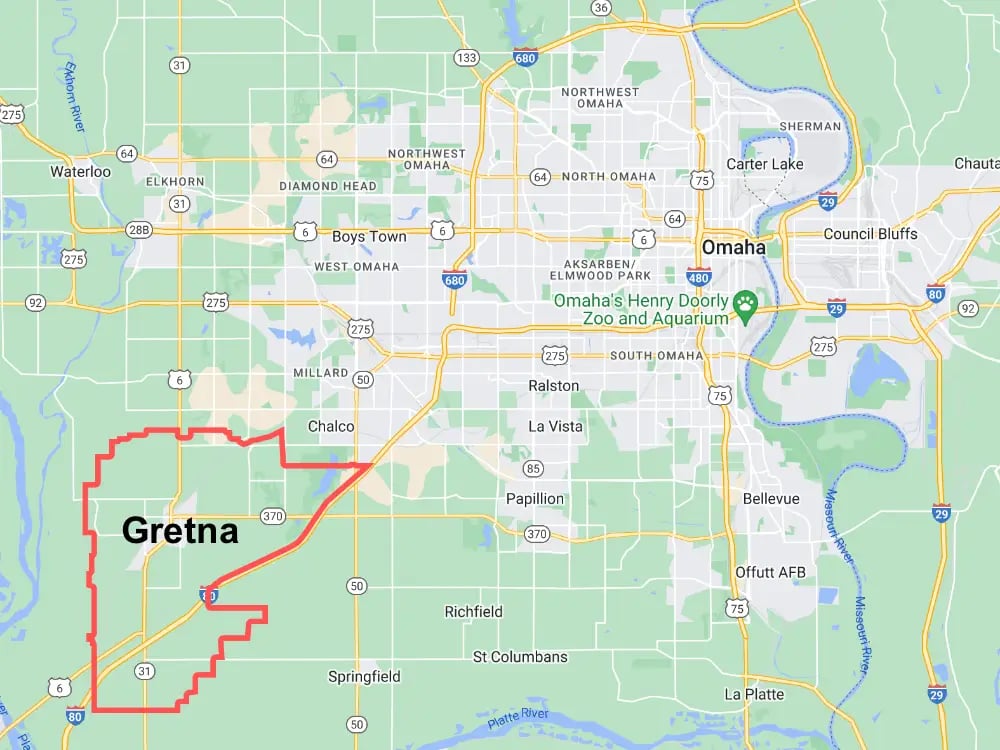 Commuting to Omaha
If you work in midtown or downtown Omaha, then Gretna will have one of the longest commutes in the area.
It could take 25-45 minutes to get to work during rush hour. You will be battling with everyone else heading that way for work. The closer you live to the interstate (I80), the faster the commute.
Commuting to work in Papillion is pretty fast. And Highway 370 makes it easy to commute to Offutt Air Force Base, although it will still take about 30 minutes, depending on traffic.
If you work in Lincoln, Gretna is a wonderful option. You can get to Lincoln in about 30-50 minutes.
Average Commute Times
Here are some average commute times for different parts of the city.
Gretna to Downtown Omaha – 25 to 45 minutes
Gretna to Midtown Omaha – 20 to 40 minutes
Gretna to Elkhorn / West Omaha – 10 to 20 minutes
Gretna to Papillion – 15 to 25 minutes
Gretna to Bennington – 20 to 40 minutes
Gretna to Bellevue / Offutt Air Force Base – 25 to 35 minutes
Gretna to Lincoln – 30-50 minutes
Property Taxes
Property taxes are generally higher in Gretna because of newer subdivisions and the higher tax levy of Gretna Public Schools.
Hospitals
There are no major hospitals in Gretna.
CHI Health Midlands and CHI Health Lakeside are about a 15-20 minute drive from Gretna.
But, there are numerous clinics in Gretna, including CHI Health Clinic Gretna, Methodist Physicians Clinic, and Children's Physicians Gretna.
Schools
Gretna Public Schools serves over 5,000 students.
The fast-growing school district includes seven elementary schools, two middle schools, and two high schools.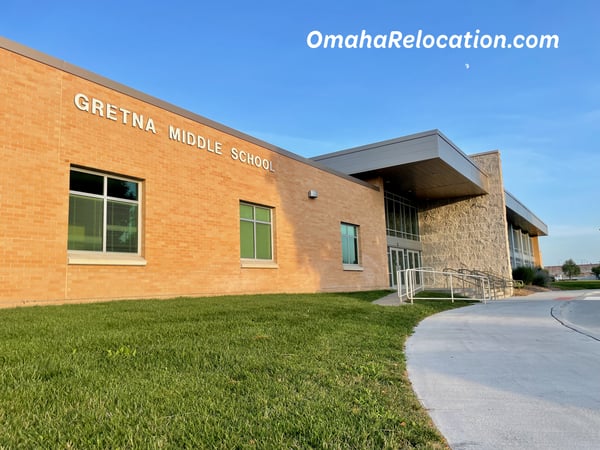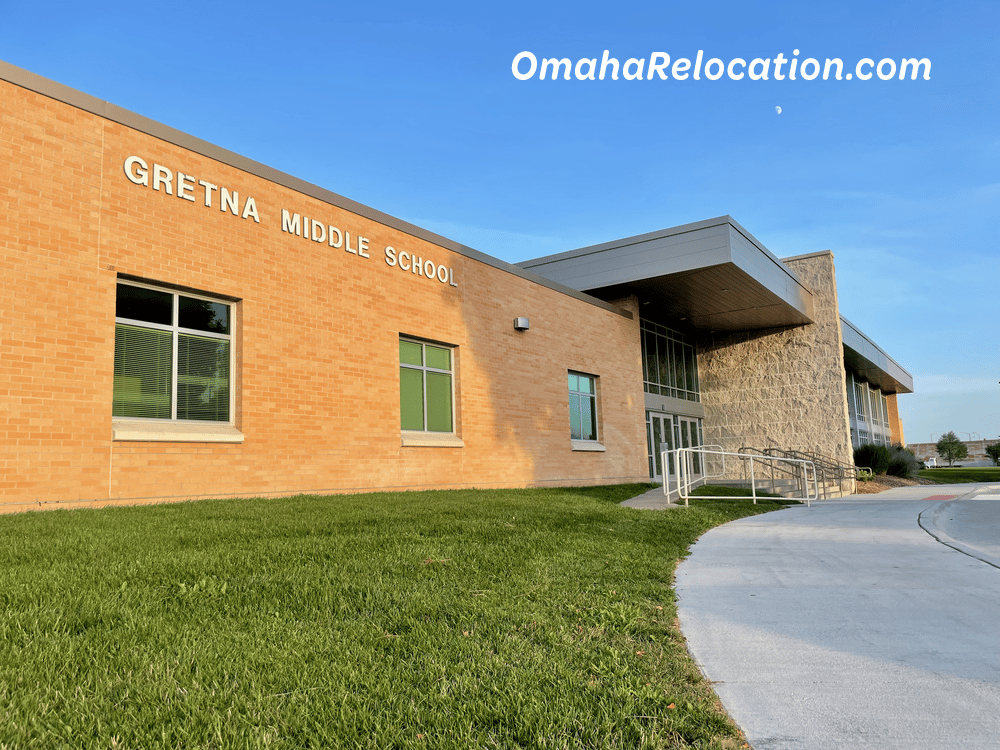 Businesses
One of the more significant things Gretna is famous for is the Nebraska Crossing Outlet Mall.
It boasts over 80 stores, including Coach Outlet, Banana Republic Factory Store, J. Crew Factory, Gap Outlet, H&M, Nike Factory, Store, Under Armour, REI, and more.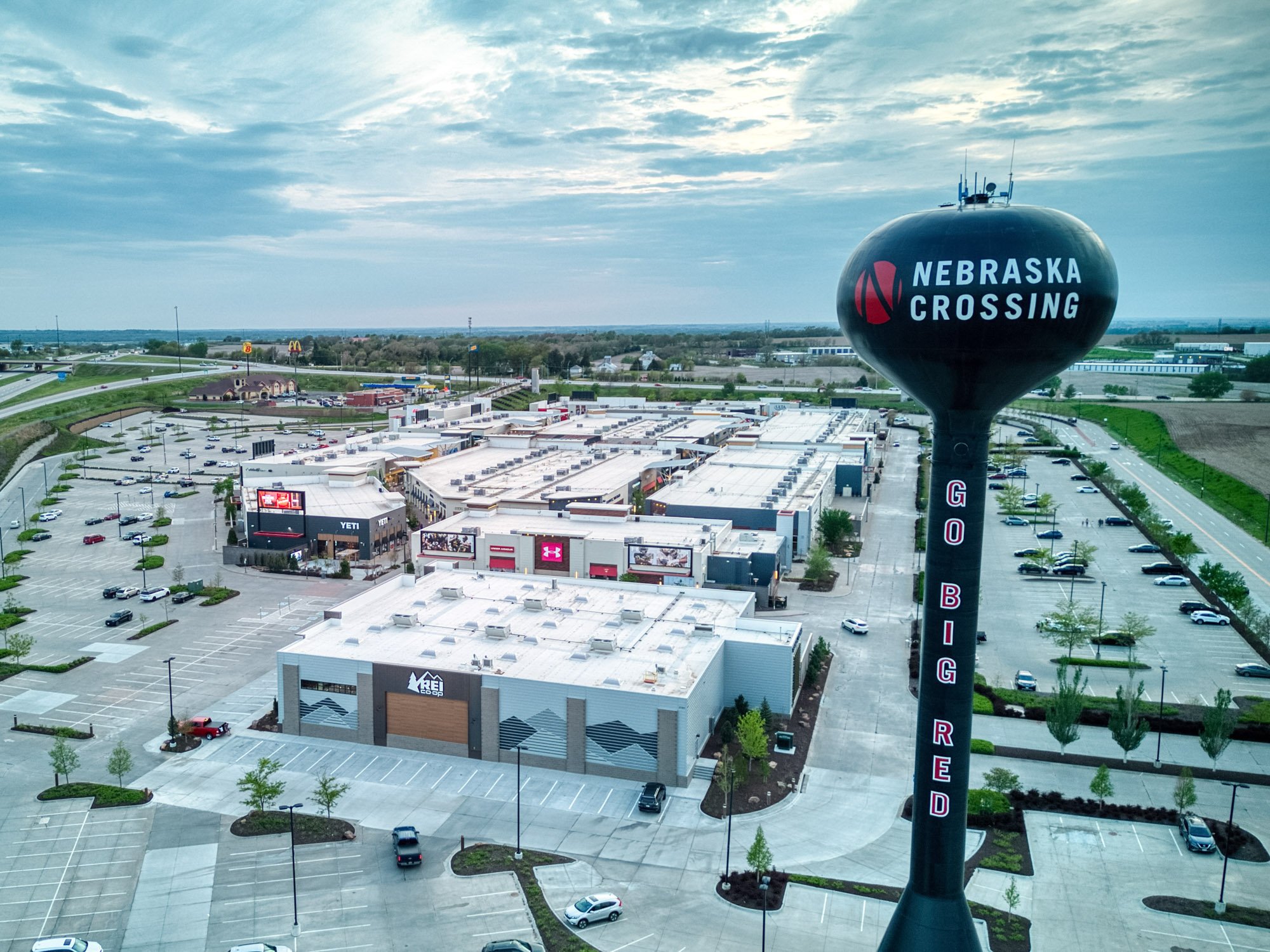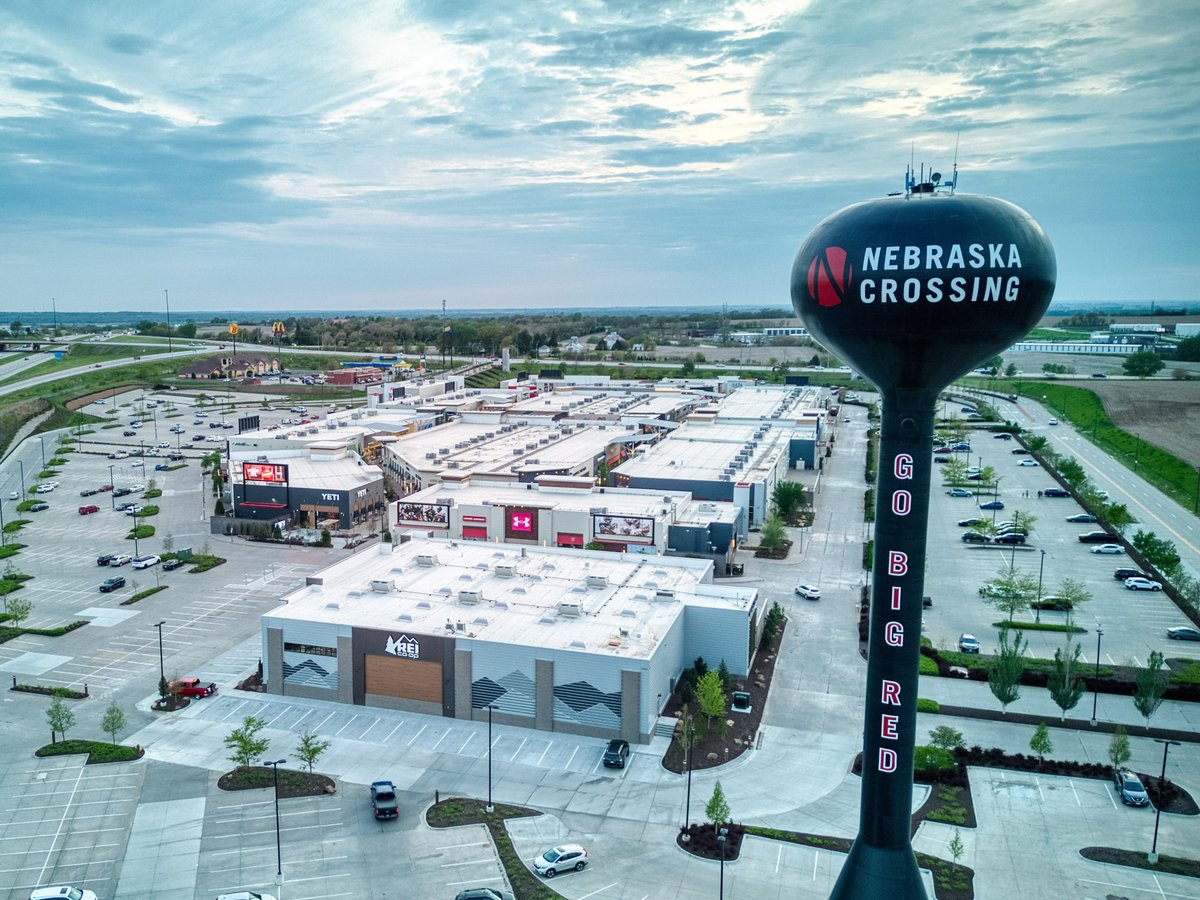 If you want more shopping options, you may need to head into Omaha.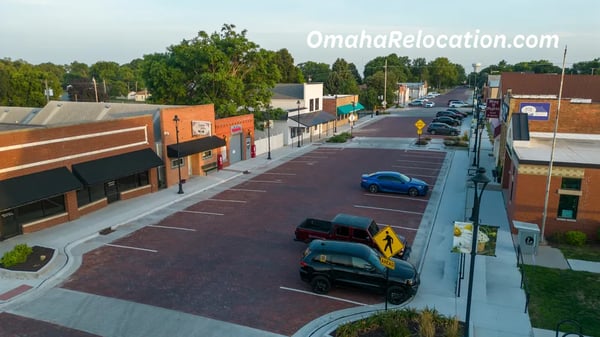 Parks & Recreation
And Gretna has 4 city parks.
Things To Do
Schramm Education Center– (formerly the Aksarben Aquarium), conveniently located on the banks of the Platte River between the cities of Lincoln and Omaha, boasts the largest exhibit of native aquatic species in Nebraska. The facility offers a unique aquarium and terrarium, an interactive classroom, and the World-Herald Auditorium. Additionally, visitors can access the ponds, nature trails, and historic fish hatchery at Schramm Park, located directly east of the facility.
Vala's Pumpkin Patch is the biggest and most popular pumpkin patch in the Omaha area. It sits on 212 acres with nearly 55 acres of pumpkins. This place has been an annual tradition for families for over 30 years. Guests can enjoy hayrack rides, pumpkin picking, live entertainment, seasonal treats, haunted houses, bonfires, and more.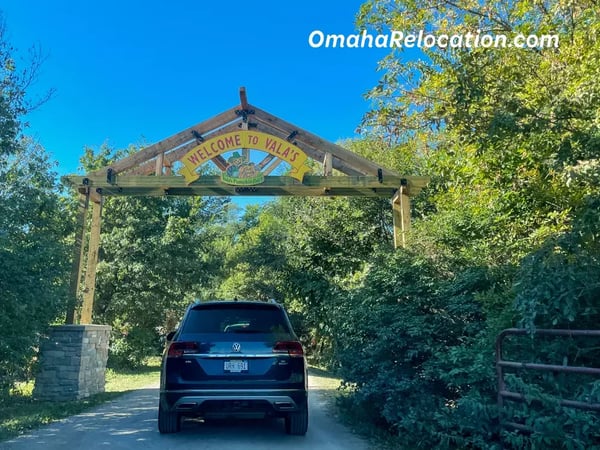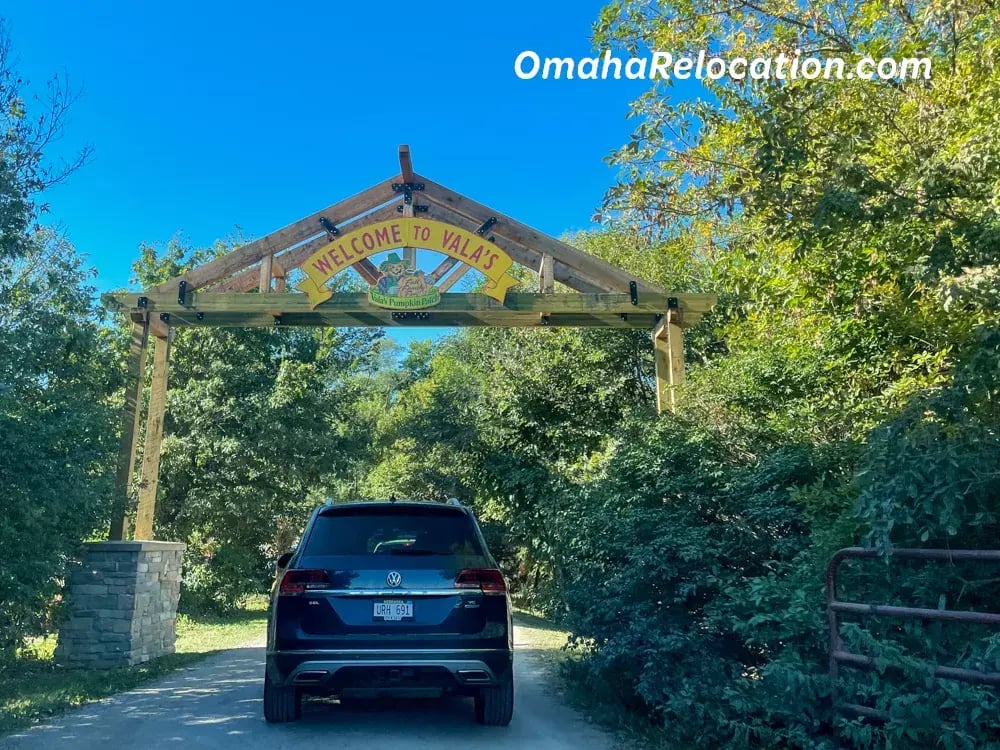 Holy Family Shrine – An architectural and spiritual attraction on the south side of Highway 370 in Gretna. The Holy Family Shrine does not host weddings, funerals, baptisms, renewal of wedding vows, proposals, or anything connected with wedding parties.
If you are into golf, check out Tiburon Golf Club and Lost Rail Golf Club. Lost Rail opened in 2022, but it is a private club.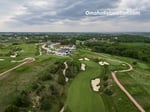 City Services