University of Nebraska Medical Center
I have helped many families moving to Omaha. Contact me if you have any questions about the Omaha area or need help buying a home.
In 2023, UNMC was ranked 7th in the nation by U.S. News & World Report in the "Best Medical Schools: Primary Care."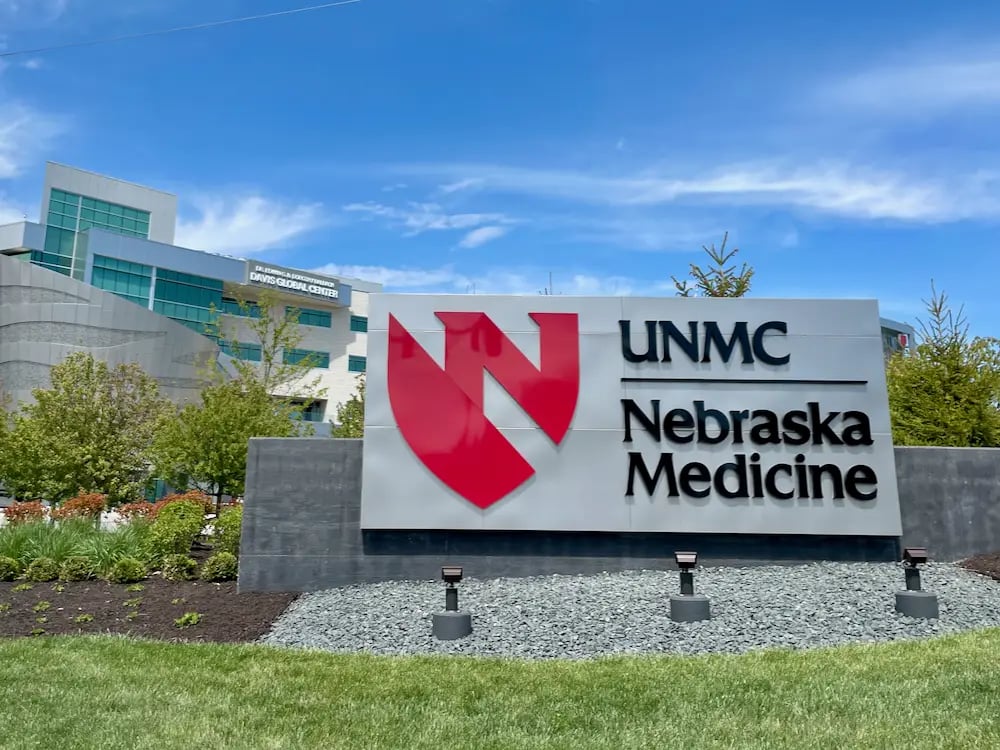 Neighborhood Tour
I did a tour of the different neighborhoods around UNMC. If you are moving to Omaha for UNMC, this video is a must-watch.
Contact Info
University of Nebraska Medical Center
42nd and Emile, Omaha, NE 68198
402-559-4000
About
The main campus of UNMC is located in midtown Omaha, on 10 square blocks off of 42nd and Dodge Streets. UNMC is Nebraska's only public, academic health sciences center. UNMC has six colleges and two institutes.
UNMC's primary clinical partner, Nebraska Medicine, shares facilities, including two hospital towers on the school's main campus.
UNMC is led by Chancellor Jeffrey P. Gold, M.D.
Accreditation
The University of Nebraska Medical Center (UNMC) is accredited by the Higher Learning Commission (HLC).
Focuses
Education of a 21st-century healthcare workforce
Finding cures and treatments for devastating diseases
Providing the best care for patients
Serving Nebraska and its communities through award-winning outreach
Embracing the richness of diversity
Mission
Our mission is to lead the world in transforming lives to create a healthy future for all individuals and communities through premier educational programs, innovative research, and extraordinary patient care.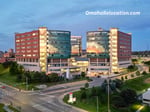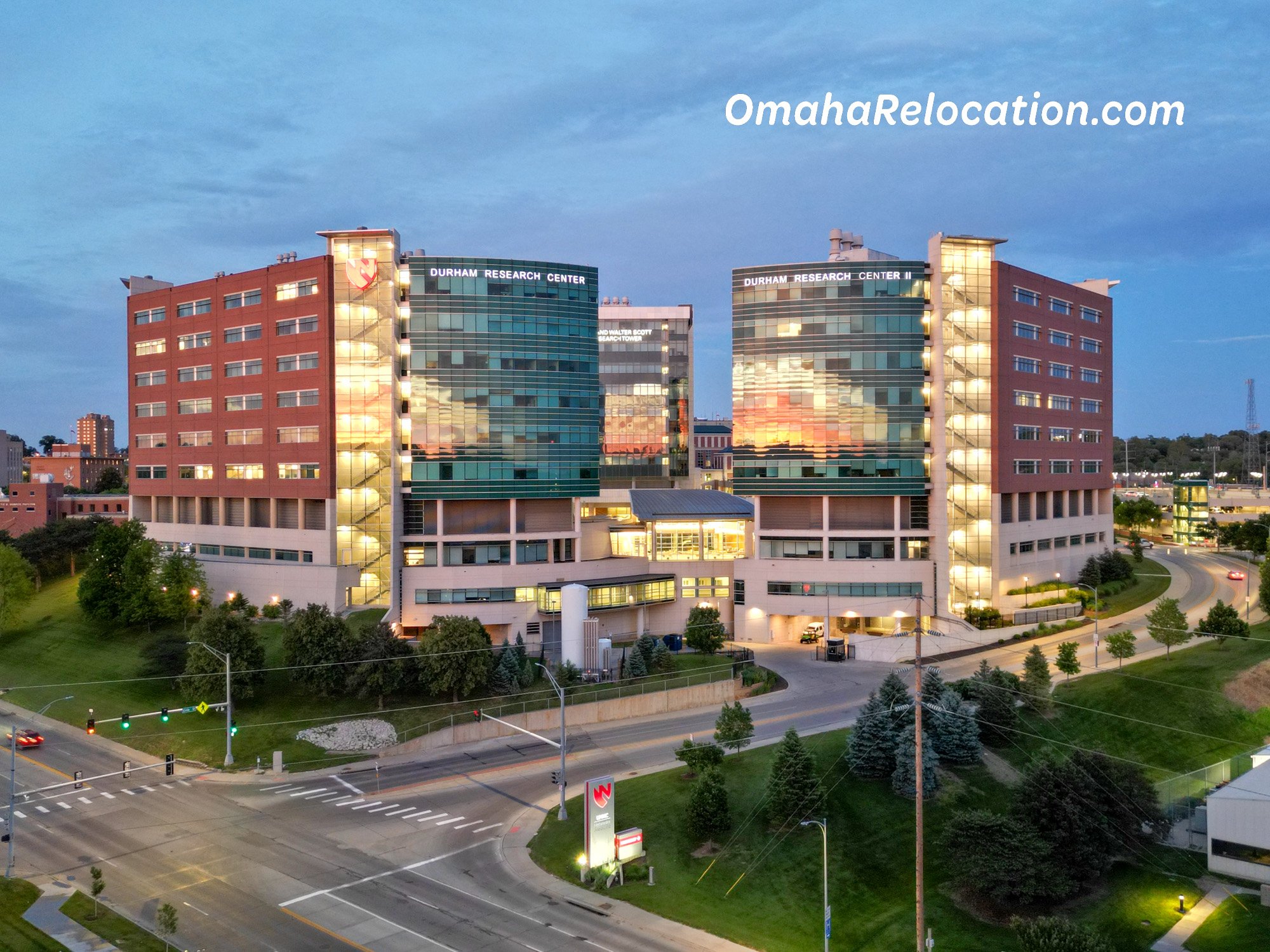 Campuses
UNMC Omaha (Main Campus) – Nearly 10,000 students, employees, staff and faculty work and study here. This 10-square block space includes classrooms, labs, outpatient care, the Lied Transplant Center, and other university facilities. New developments at UNMC's main campus include the Stanley M. Truhlsen Eye Institute, as well as the Fred & Pamela Buffett Cancer Institute.
UNMC Lincoln – Located on the University of Nebraska-Lincoln Main Campus. Commerce Court houses the Lincoln division of the UNMC College of Nursing, and the College of Dentistry is located on Lincoln's East Campus.
UNMC Kearney – Located on the University of Nebraska-Kearney campus. The Kearney divisions of the UNMC College of Nursing and Allied Health Professions are here. UNK houses the new Health Sciences Education Complex and offers pre-professional programs to prep students for continued studies at UNMC.
UNMC Scottsbluff/Gering
- The University of Nebraska Medical Center College of Nursing-West Nebraska Division is located in the Harms Technology Center in Scottsbluff.
UNMC Norfolk – The Norfolk division of the UNMC College of Nursing is located on the Northeast Community College campus.
Panhandle Learning Center – UNMC's College of Dentistry offers its dental hygiene program here.
Munroe-Meyer Institute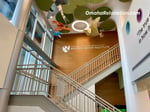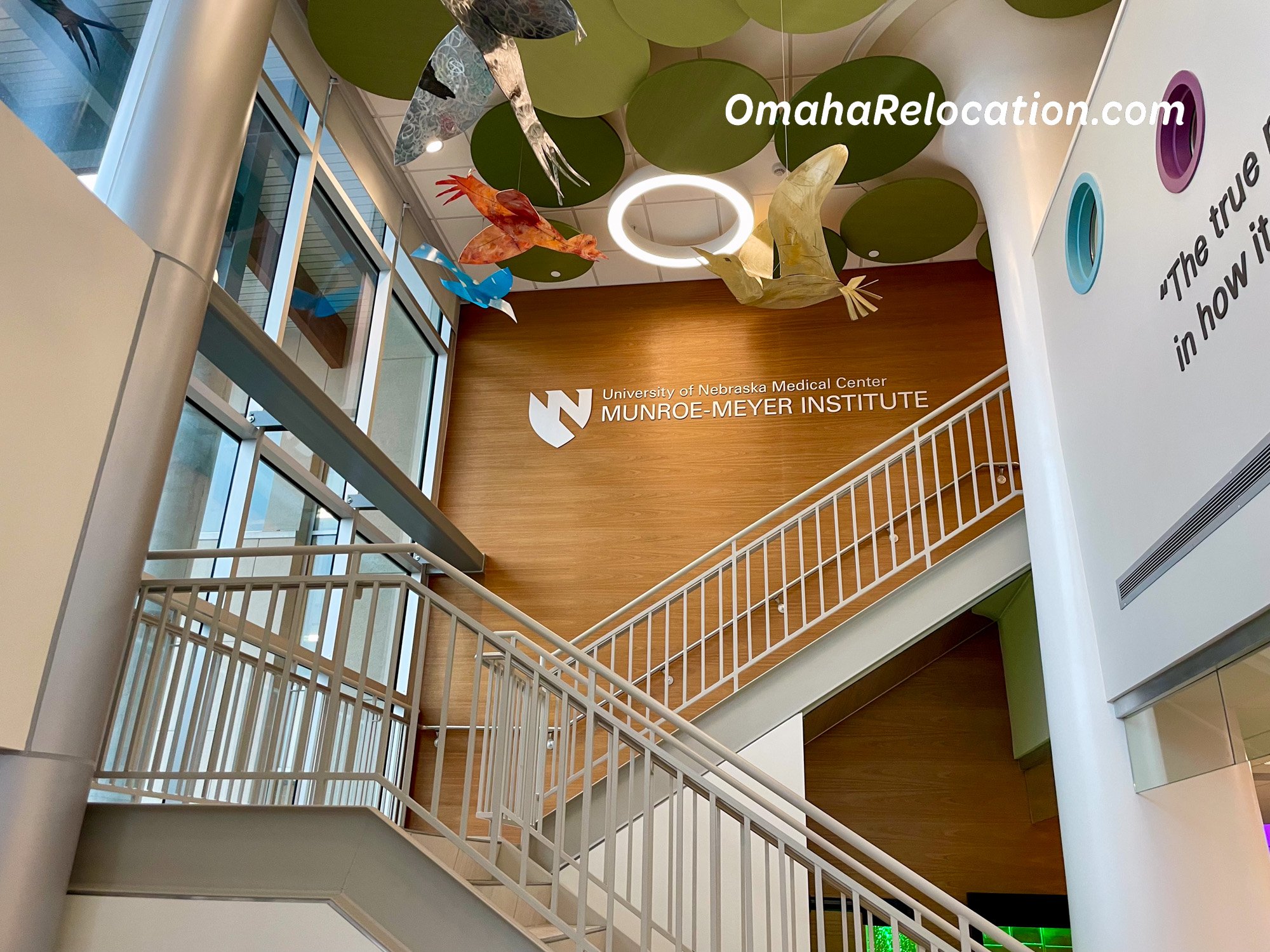 The Munroe-Meyer Institute (MMI) is located a few miles west of the main campus in Aksarben. It is a renowned institution dedicated to improving the lives of individuals wiith intellectual and developmental disabilities including those with autism spectrum disorder. MMI offers a comprehensive range of services, including clinical care, education, research, and community outreach.
Colleges of Study
Allied Health Professions
Dentistry
Medicine
Nursing
Pharmacy
Public Health
Graduate Medical Education
Graduate Studies
Eppley Institute for Cancer Research
Postdoctoral Programs
Dual Degree: MD/Ph.D; MPH Programs
Academic Accolades
Primary care program ranked 4th of 153 medical schools – U.S. News & World Report
Physician assistant program ranked ninth – U.S. News & World Report
The College of Public Health ranked 39th – U.S. News & World Report
The College of Pharmacy ranked 32nd – U.S. News & World Report
Physical therapy program ranked 34th – U.S. News & World Report
Nearly half of Nebraska's physicians, dental professionals, pharmacists, bachelor-prepared nurses, and allied health professionals have graduated from UNMC
UNMC and Nebraska Medicine have an annual impact of $4.2 billion
Housing
UNMC owns a variety of rental property units, which are leased to full-time students, residents, and fellows of the Medical Center. All rental units are located on the UNMC campus.
Amenities
Within walking distance to all UNMC colleges.
Properties consist of one, two, and three bedroom units.
Maintenance and campus security are available 24 hours a day.
Leases are based on the academic year.
Parking is provided.
Student Organizations
UNMC students have access to numerous social, professional, service, and advisory organizations. These organizations are open to all Medical Center students, some catered to students in specific health programs or academic achievements.