Best Things to Do in Papillion: Top Attractions and Activities
I have helped many families moving to Omaha. Contact me if you have any questions about the Omaha area or need help buying a home.
Papillion is a charming city that offers a delightful mix of activities and attractions. From picturesque parks and historic landmarks to family-friendly entertainment and delectable dining options, Papillion is a hidden gem waiting to be explored.
Papillion is a charming city that offers a delightful mix of activities and attractions. From picturesque parks and historic landmarks to family-friendly entertainment and delectable dining options, Papillion is a hidden gem waiting to be explored.
Papillion's vibrant outdoors features scenic trails, recreational parks, and open spaces that cater to both nature enthusiasts and fitness buffs. Visitors can indulge in a variety of outdoor activities, such as biking, hiking, and exploring picturesque landscapes.
In this article, we'll take a closer look at the top things to do in Papillion, Nebraska, and uncover the many experiences and attractions this charming city has to offer. So, let's dive in and discover the hidden gems that make Papillion an exciting destination for all.
Attractions in Papillion
Sumtur Amphitheater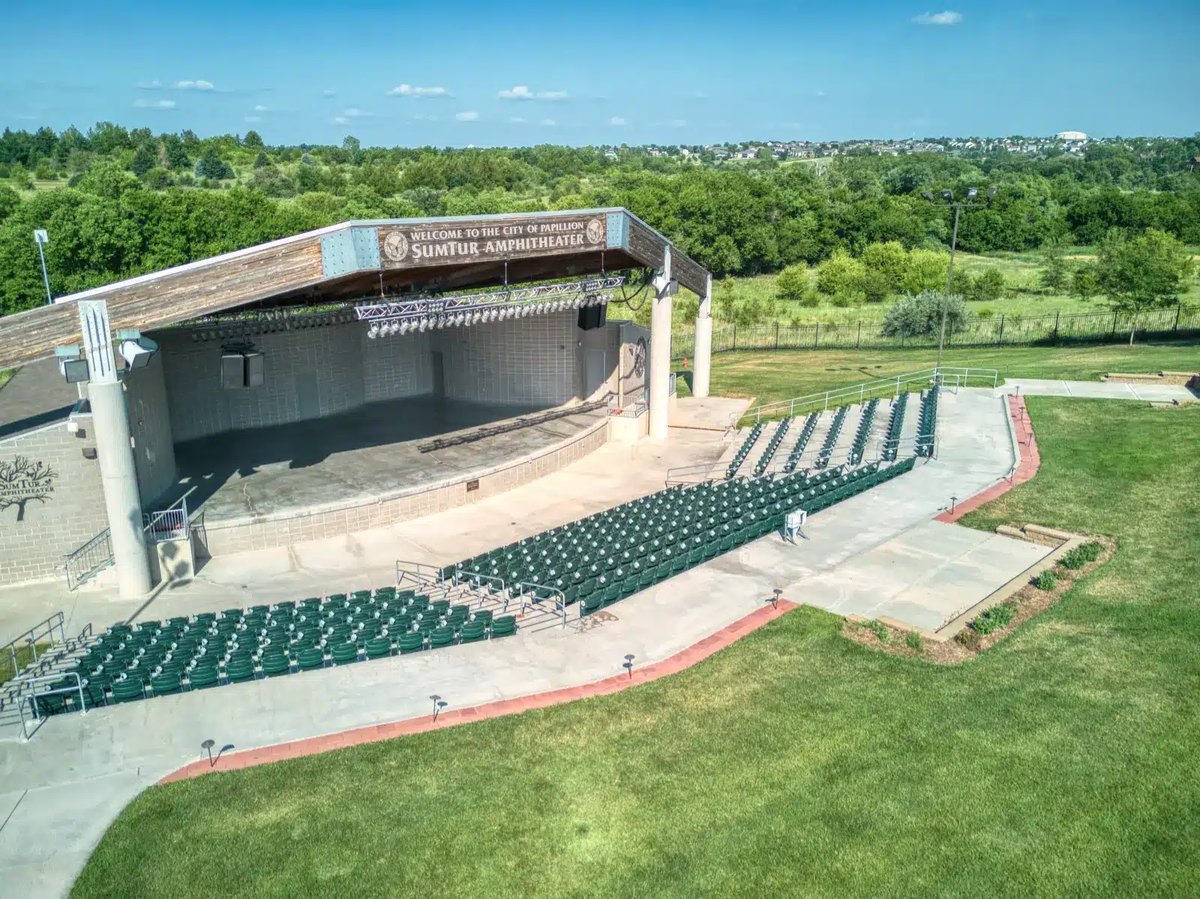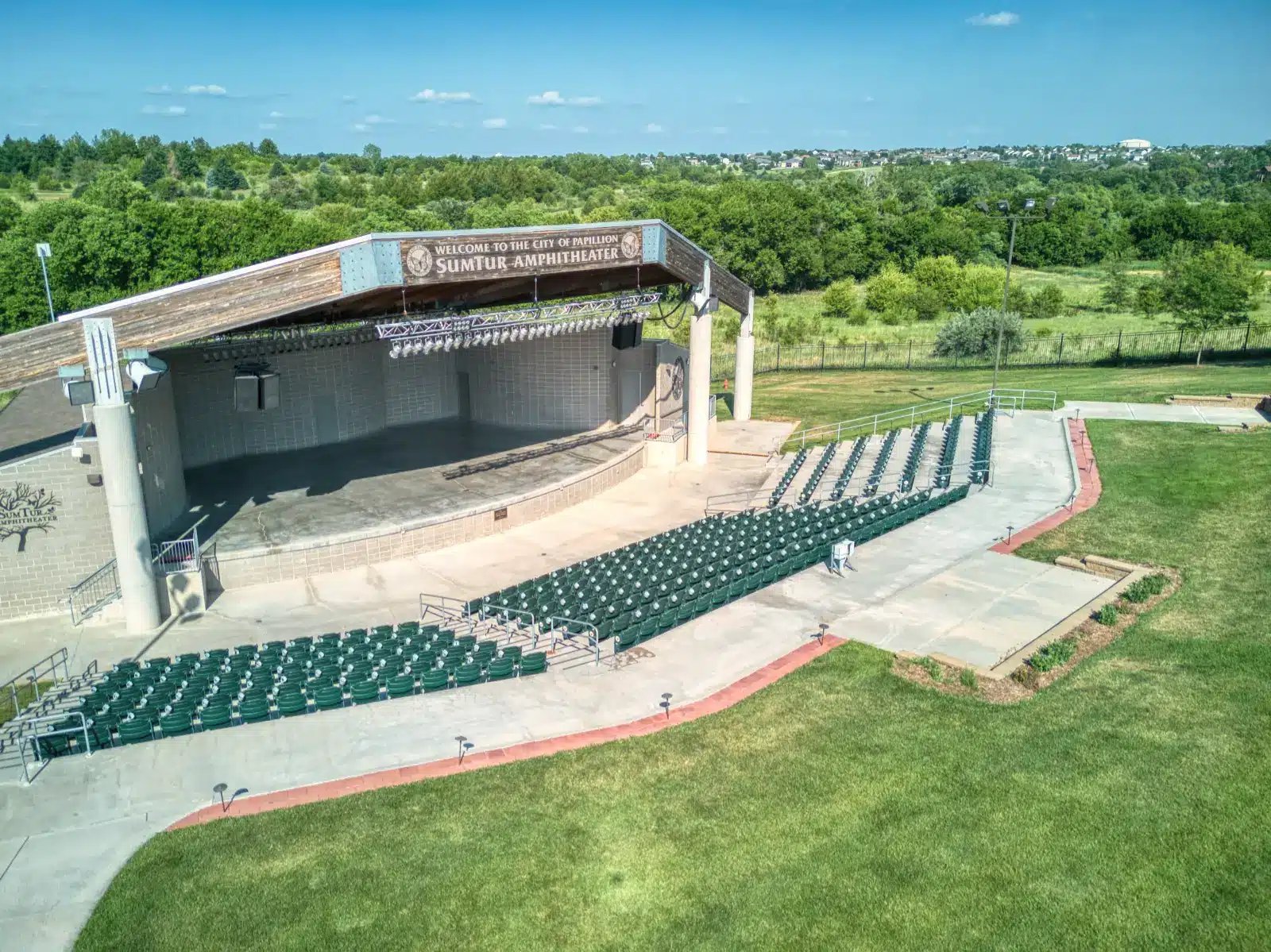 Sumtur Amphitheater is a popular outdoor venue that hosts concerts, movies, and other events. The amphitheater boasts a spacious, natural setting and provides a comfortable atmosphere for enjoying live performances. It is the perfect place to experience exceptional entertainment under the stars.
Werner Park
Werner Park is home to the Omaha Storm Chasers, a Minor League Baseball team. The park offers a family-friendly environment and regularly hosts themed events and promotions.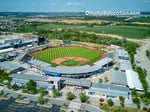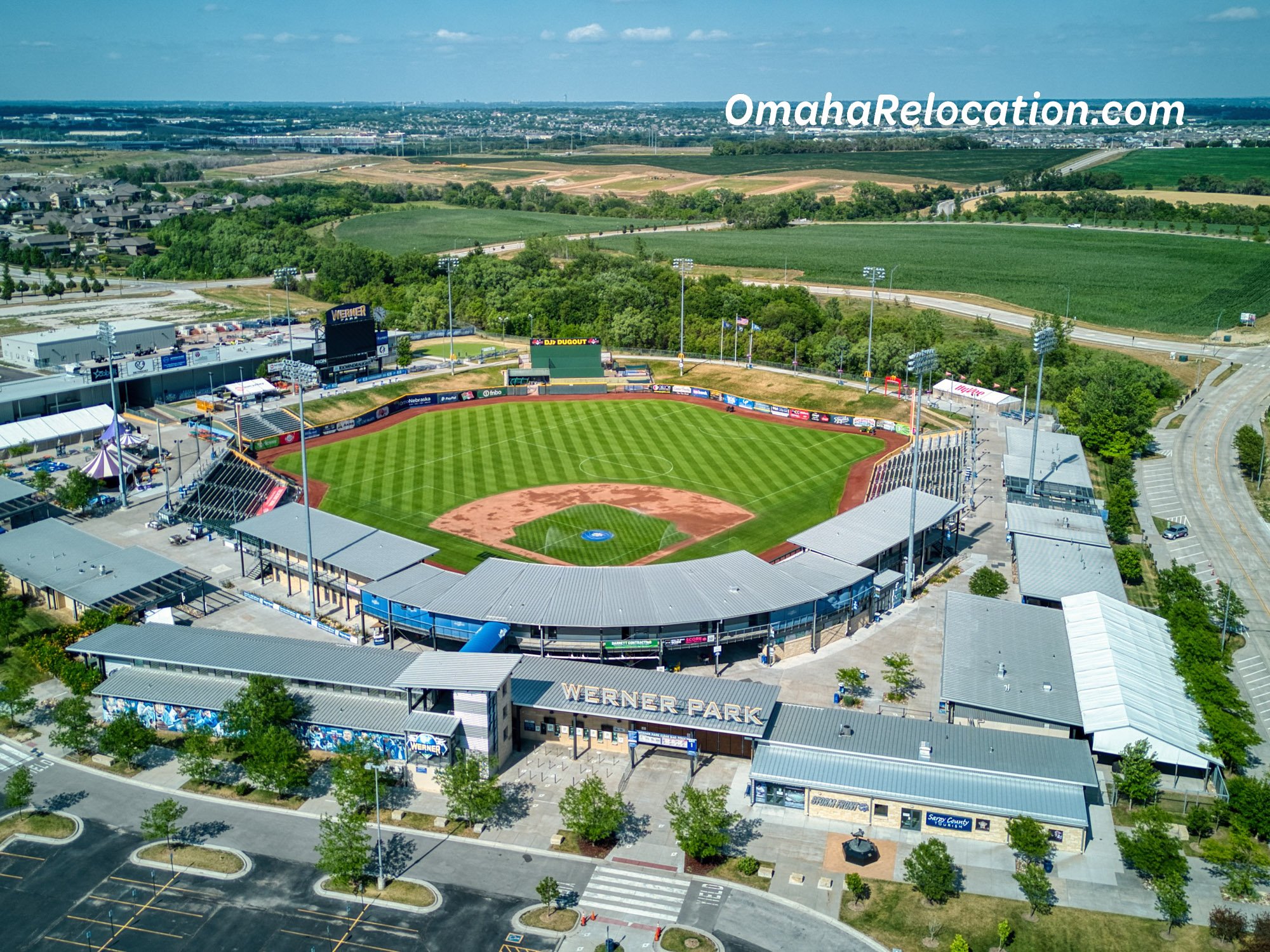 With its modern amenities and inviting atmosphere, Werner Park provides an excellent experience for sports enthusiasts and first-time visitors.
Papio Bay Aquatic Center
The Papio Bay Aquatic Center is a popular destination for families in the summer. The facility includes waterslides, diving boards, sand volleyball courts, and a lazy river. The aquatic center also offers swimming lessons and fitness classes.
Season passes are available, and Papillion residents qualify for a discounted rate.
Papio Fun Park
For those looking for action-packed entertainment, Papio Fun Park is a great option.
This small amusement park features a variety of attractions, such as go-karts, miniature golf, batting cages, and laser tag. With its diverse range of activities, Papio Fun Park is an excellent destination for family outings, birthdays, or group events.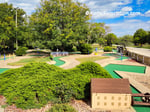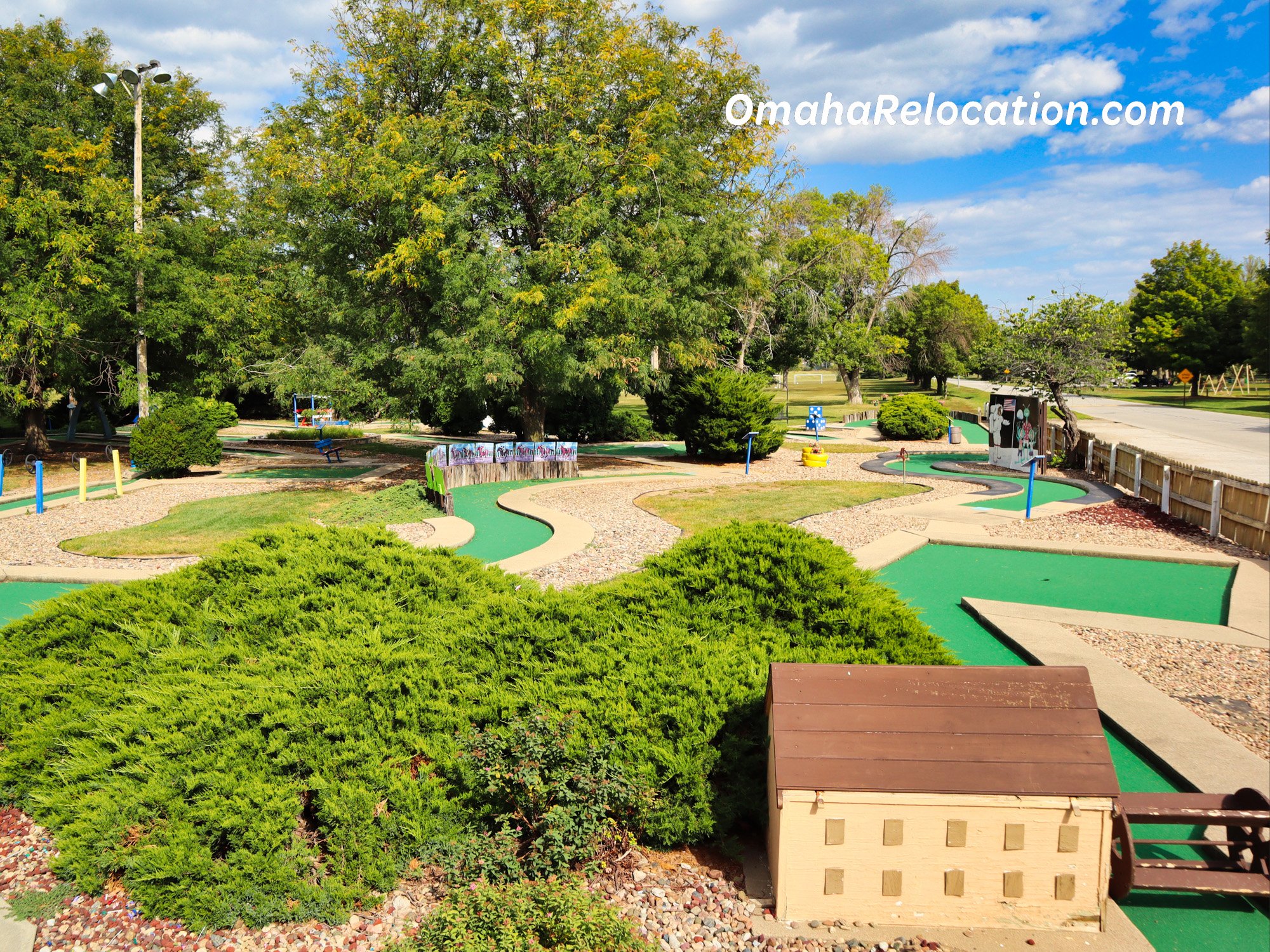 Eagle Hills Golf Course
Eagle Hills Golf Course is a scenic, city-owned, 18-hole course that caters to golfers of all skill levels. The sprawling course offers challenging terrain, stunning views, and excellent facilities. Golfers can participate in various tournaments, leagues, and events throughout the year.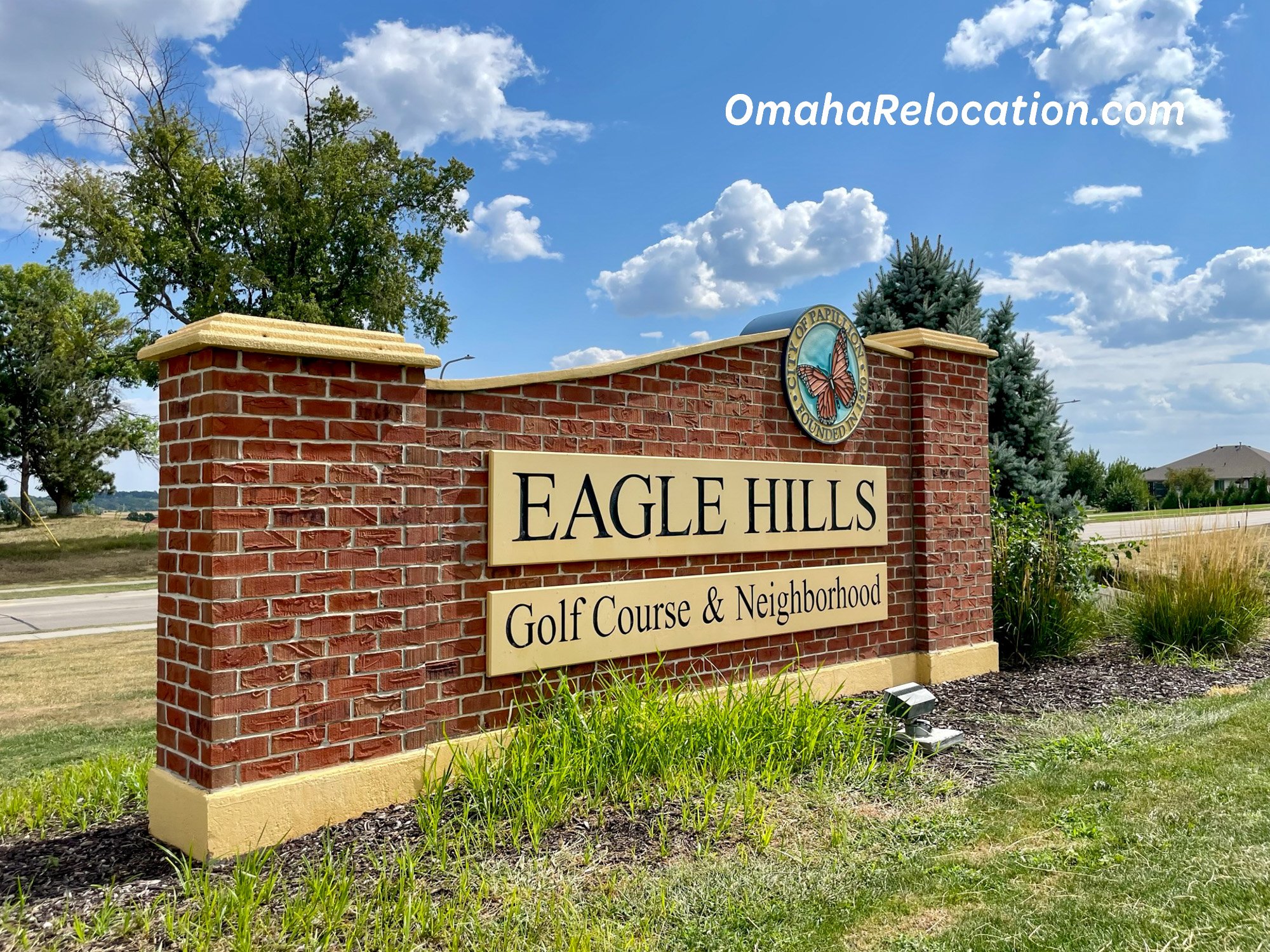 The course has a pro shop and a restaurant. And if you are a golf addict, consider a season pass.
Papillion Landing
Papillion Landing is a massive community center offering a ton of activities for all age groups. It features an indoor water park complete with a leisure pool, lazy river, water slides, and an activity pool.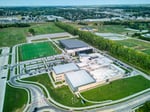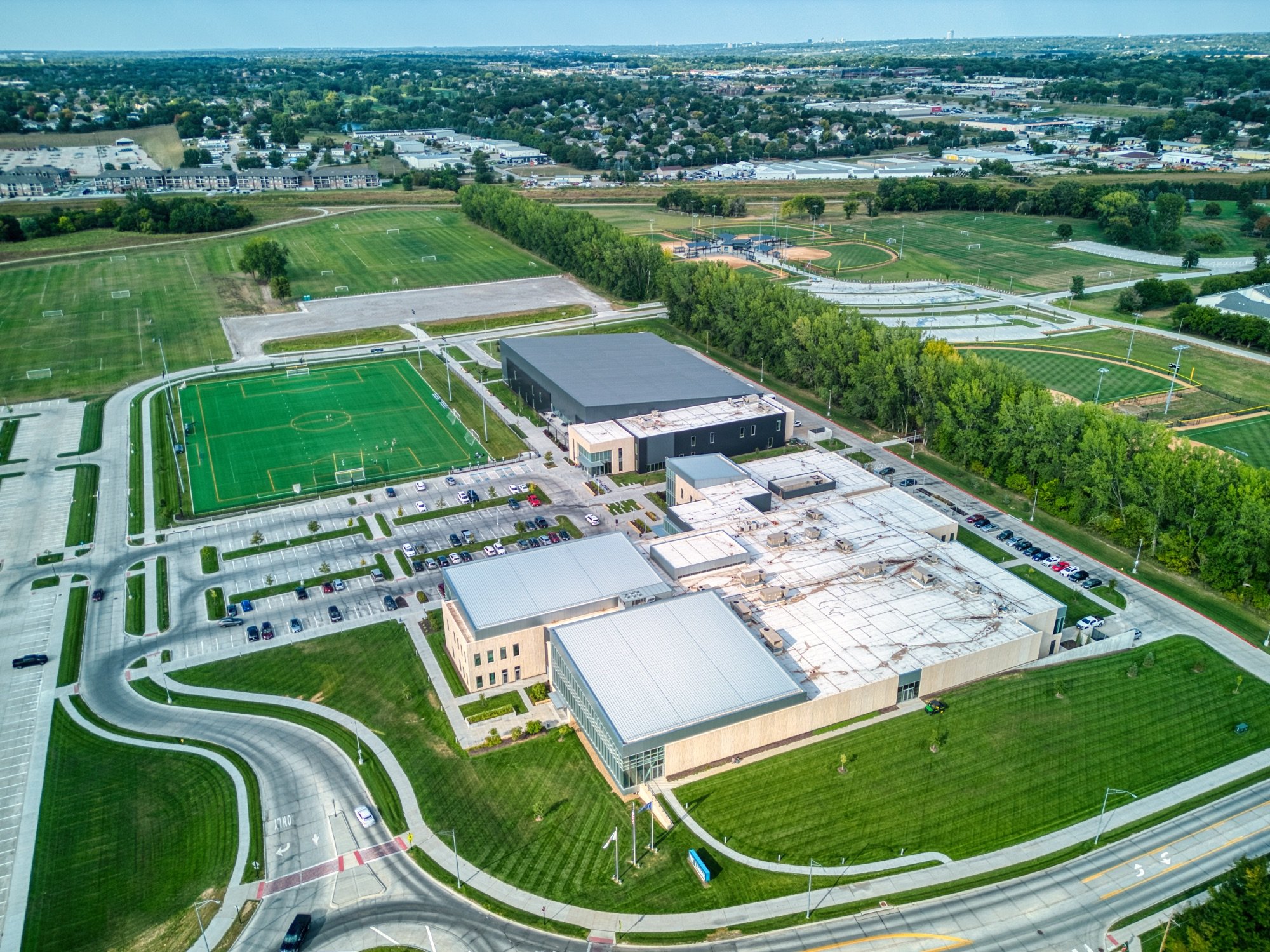 Fitness enthusiasts can benefit from its state-of-the-art fitness equipment. The center also features a gym with basketball, volleyball, and pickleball courts, a natatorium (pool) with distinct swim schedules, child care services, and a 55+ Club for active adults.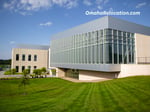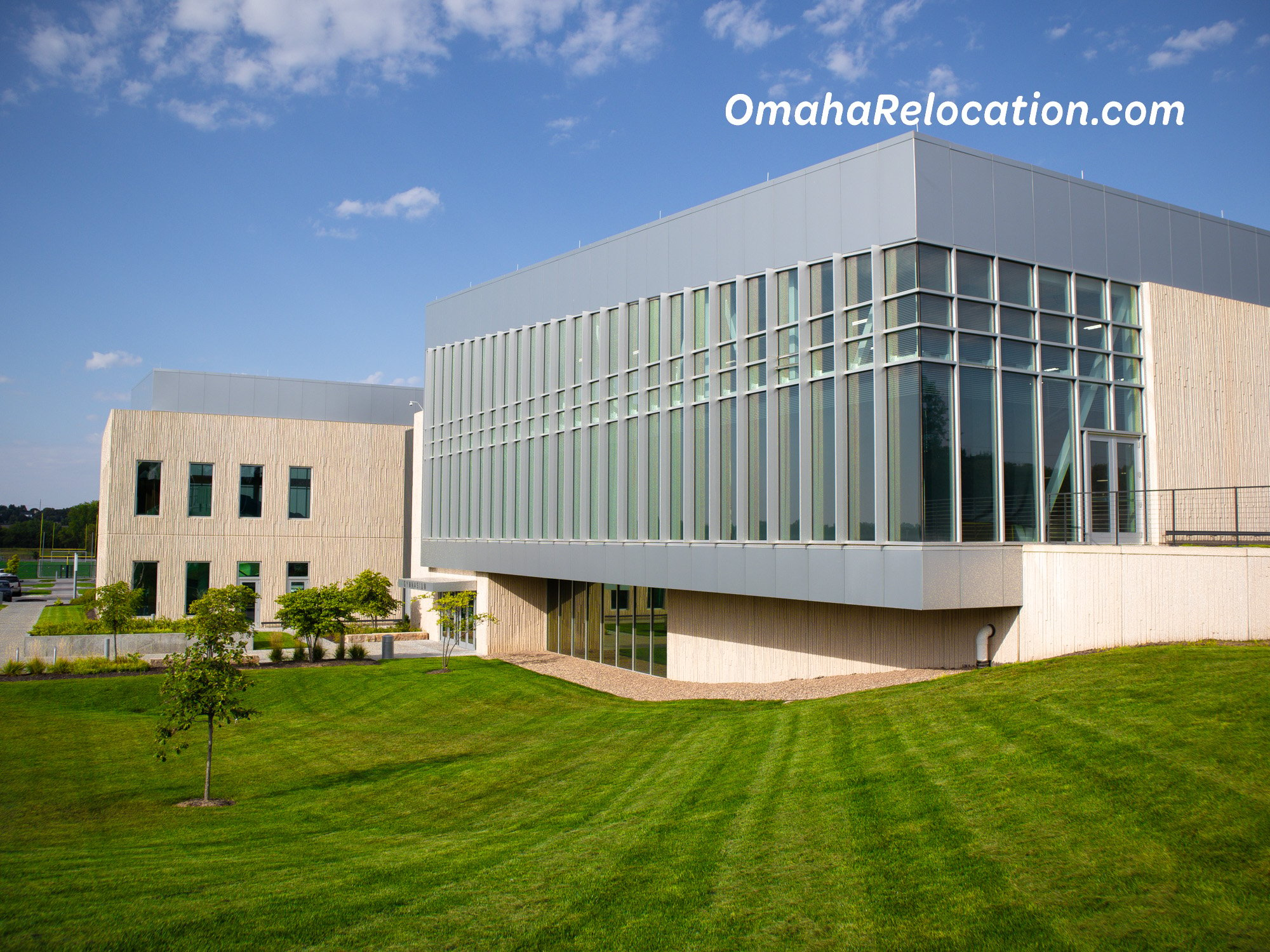 There's even a Digital Library and Interactive Lab primarily for teen and youth use.
Finally, outdoor amenities include a synthetic turf soccer/football/lacrosse field, and a baseball / softball complex.
Papio Bowl
Casual and serious bowlers will enjoy Papio Bowl. This 16-lane bowling alley hosts leagues, tournaments, birthdays, and cosmic bowling nights.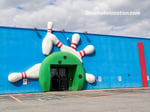 You can play arcade games or enjoy the full-service bar when you're not bowling.
Downtown Papillion
Downtown Papillion may be small, but it is a charming area that offers residents and visitors a taste of local history and culture.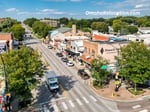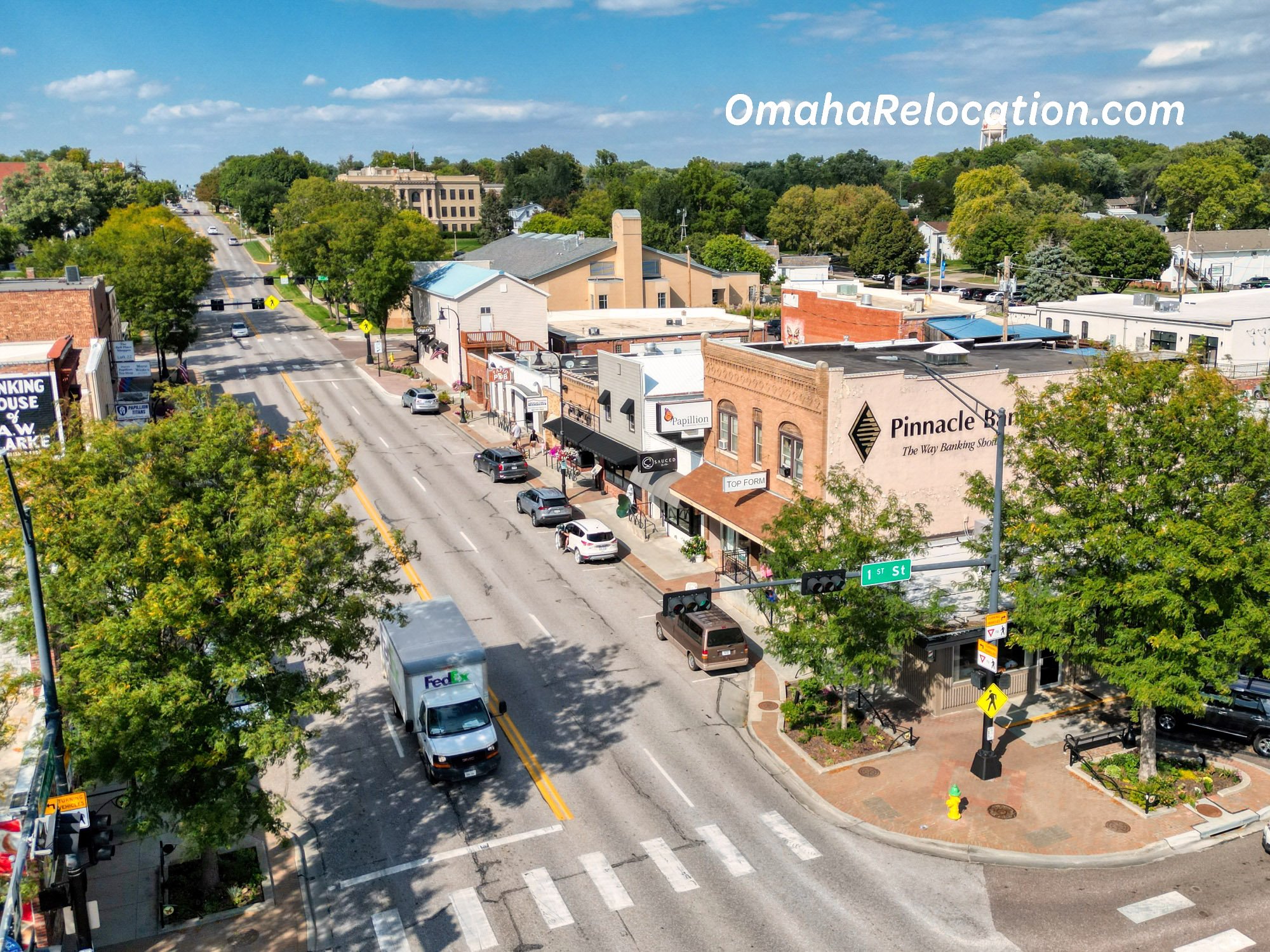 The quaint shopping district has unique boutiques, antique stores, and specialty gift shops. Additionally, several dining options, parks, and community events make downtown Papillion a lively and inviting destination.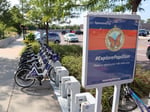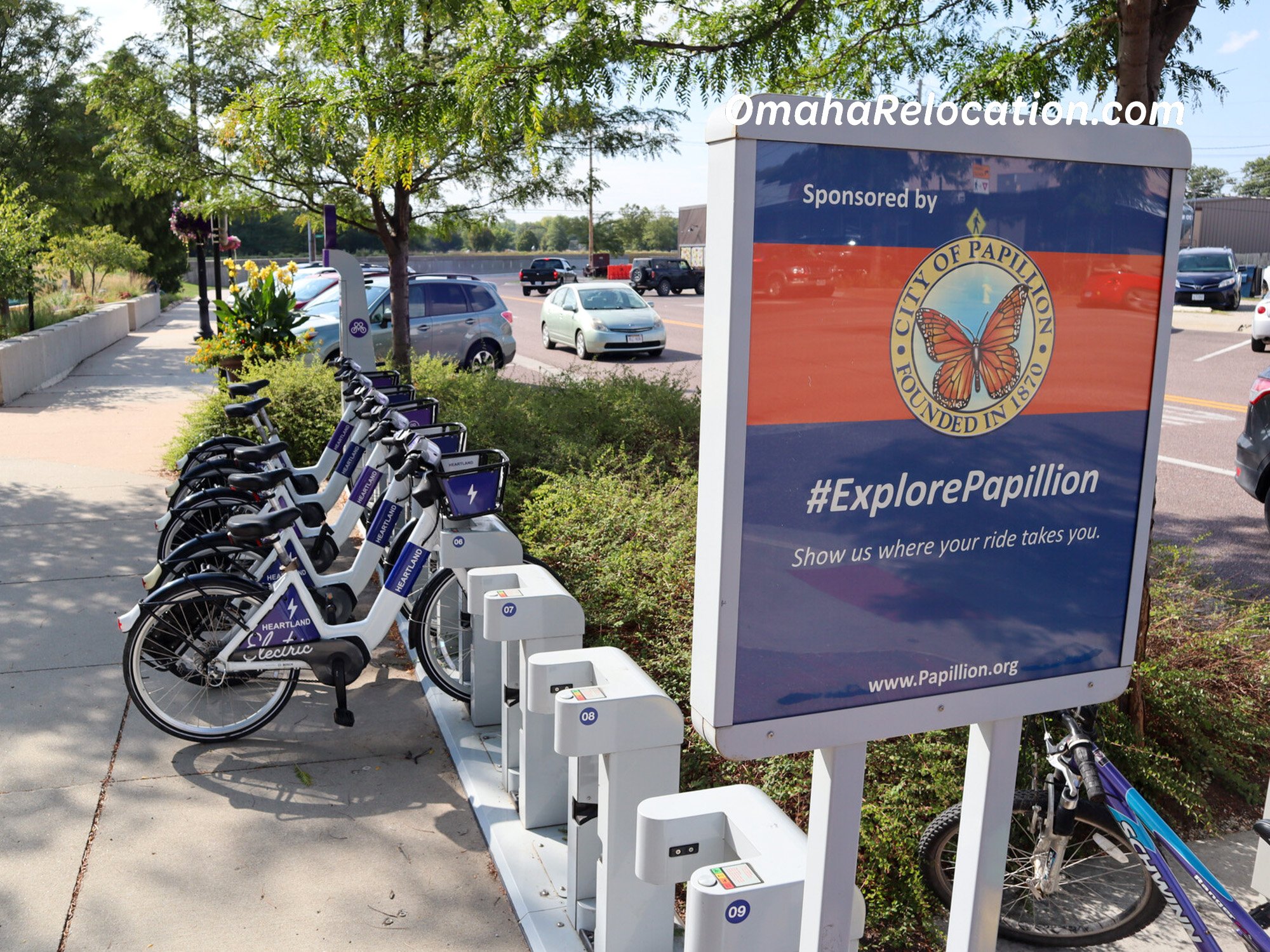 And if you are into history, consider doing the self-guided Downtown Walking Tour. It features 21 markers highlighting historically significant locations.
Recreational Activities
Prairie Queen Recreation Area
Prairie Queen Recreation Area is a beautiful park with various outdoor activities. The park has a 135-acre lake that allows fishing and boating. The lake is stocked with a variety of fish, including largemouth bass, channel catfish, bluegill, red-ear sunfish, and black crappie.
A 4-mile paved trail loop surrounds the lake, and there are two picnic areas and public bathrooms so families can enjoy the great outdoors.
Walnut Creek Lake and Recreation Area
Walnut Creek Lake and Recreation Area is a picturesque destination for outdoor enthusiasts.
The park has hiking and biking trails that meander around the gorgeous lake. Those interested in fishing will find the lake stocked with fish, and there are spots designated for launching boats.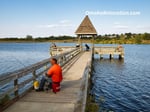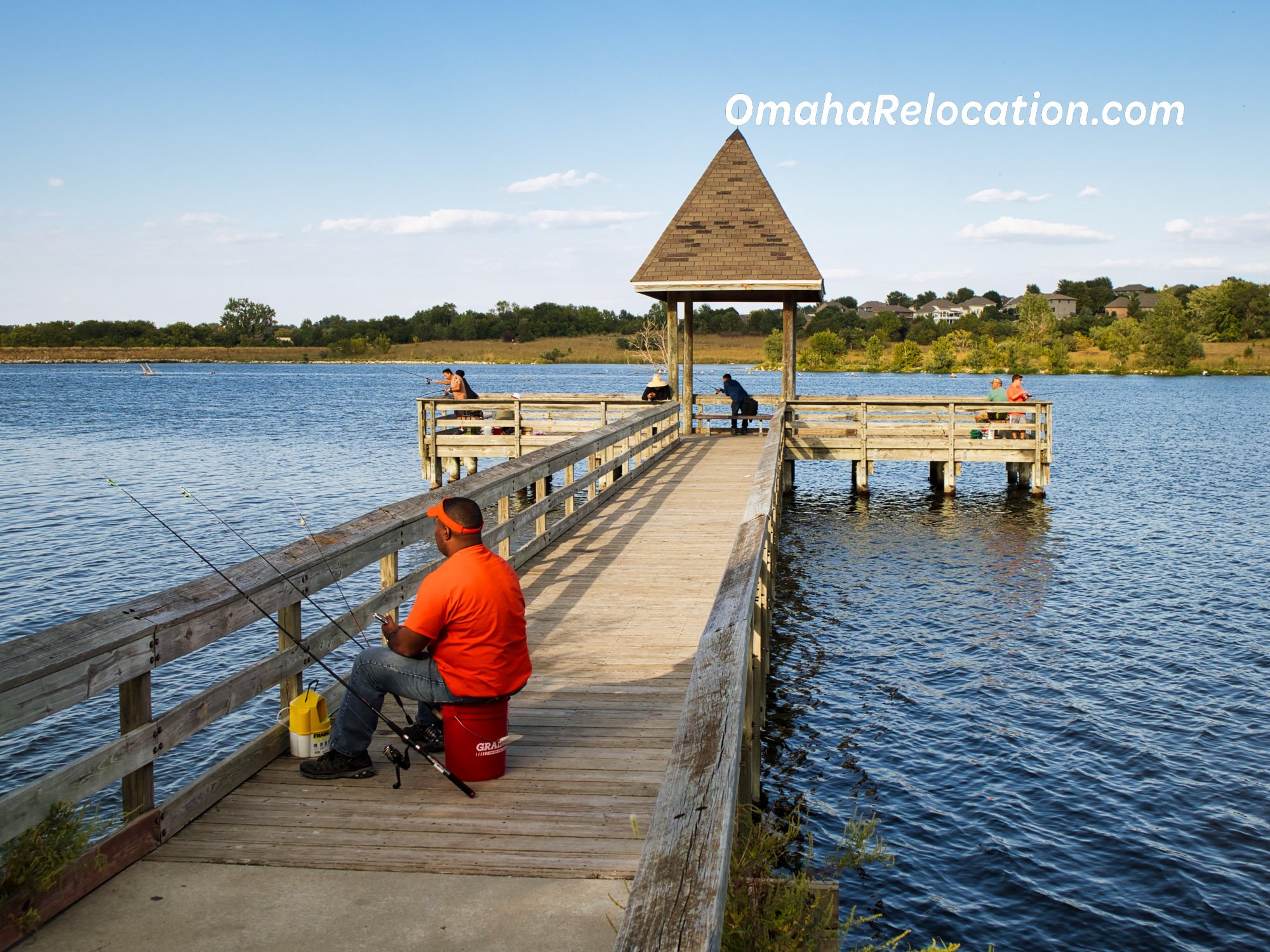 For families and groups, additional amenities such as picnic areas, volleyball courts, and playgrounds provide hours of entertainment.
Halleck Park
Halleck Park is a popular destination near downtown Papillion. The 70-acre park has a ton of activities, including walking trails, playgrounds, pickleball courts, picnic shelters, and a scenic pond.
Halleck Park Lake is stocked with fish numerous times during the year.
It even has an arboretum where you can learn about and enjoy over 100 varieties of trees.
Big Elk Lake Recreation Area
Big Elk Lake Recreation Area is a serene setting that offers a variety of recreational activities for visitors.
The area includes a 13-acre lake, 46 acres of parkland land, and 1.1 miles of hiking/biking trails. You will also find kayak/canoe launches and picnic shelters.
Shopping in Papillion
Shadow Lake Towne Center
Shadow Lake Towne Center is a large outdoor mall in Papillion. Visitors can expect to find stores like TJ Maxx, Dicks Sporting Goods, Old Navy, JCPenney, and HomeGoods.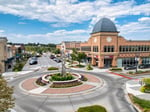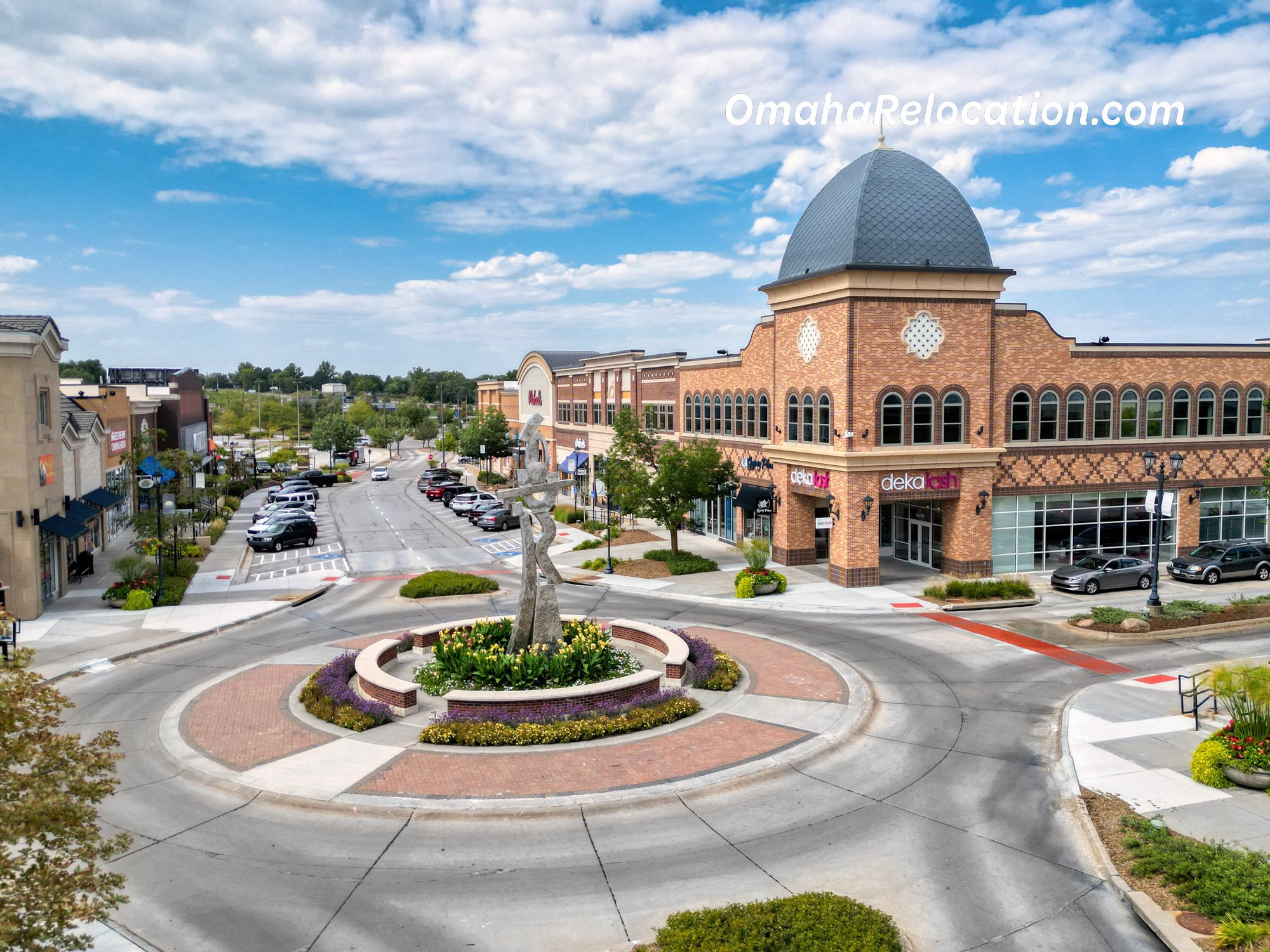 You'll also find local and national chain restaurants.
Things To Do Near Papillion
If you can't find something to do in Papillion, there are a lot of things to do in Omaha. Here are a few to consider.
Henry Doorly Zoo and Aquarium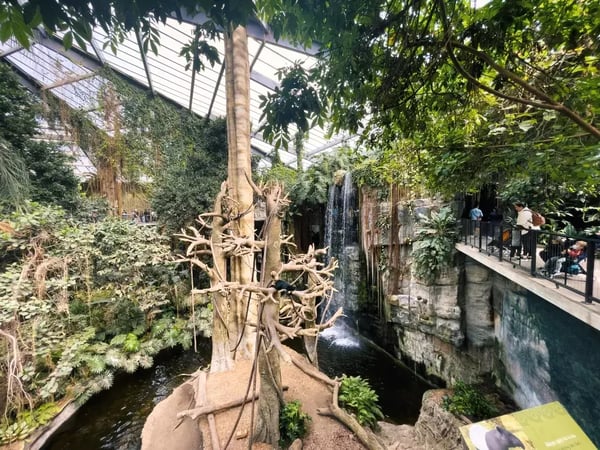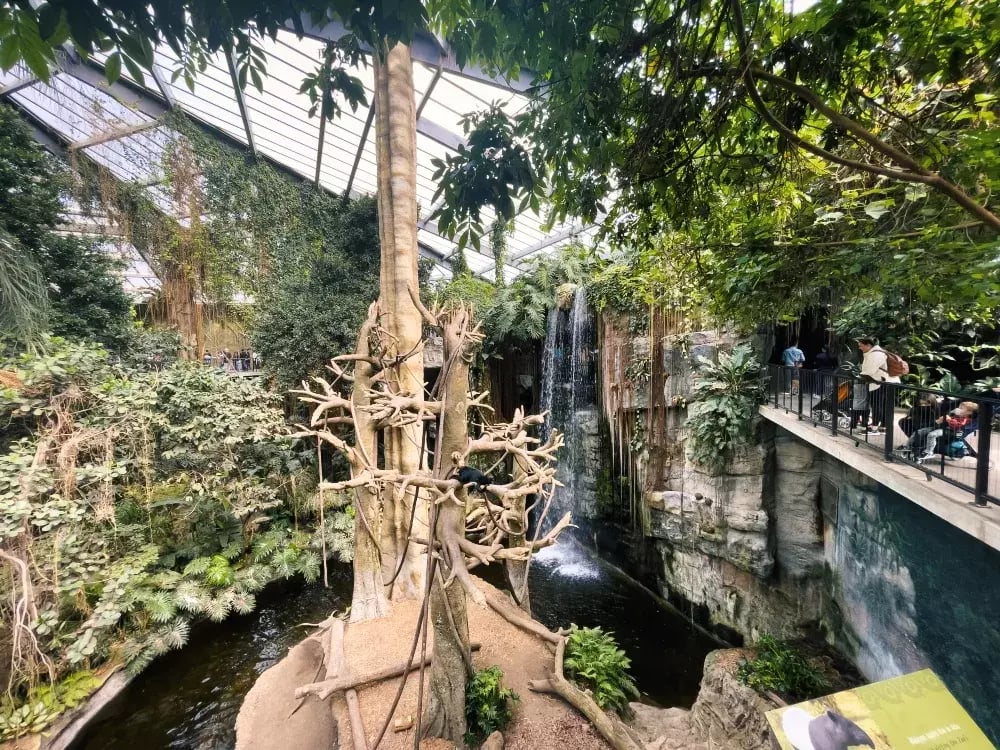 The Henry Doorly Zoo and Aquarium in Omaha is a must-visit destination for families and animal lovers. Recognized as one of the top zoos in the United States. It's home to an impressive collection of wildlife, including over 960 species. The zoo features engaging exhibits and attractions such as the indoor rainforest, the world's largest indoor desert, and a 70-acre African savanna.
Omaha Children's Museum
Just a short drive from Papillion, the Omaha Children's Museum provides a fun, educational, and interactive experience for children of all ages. With a variety of engaging exhibits, hands-on activities, and creative play areas, this museum offers the perfect opportunity for young minds to explore the world of science, art, and technology. From imaginative play in the Youngest Explorer area to learning about the human body at the Super Gravitron, there's always something new to discover and enjoy.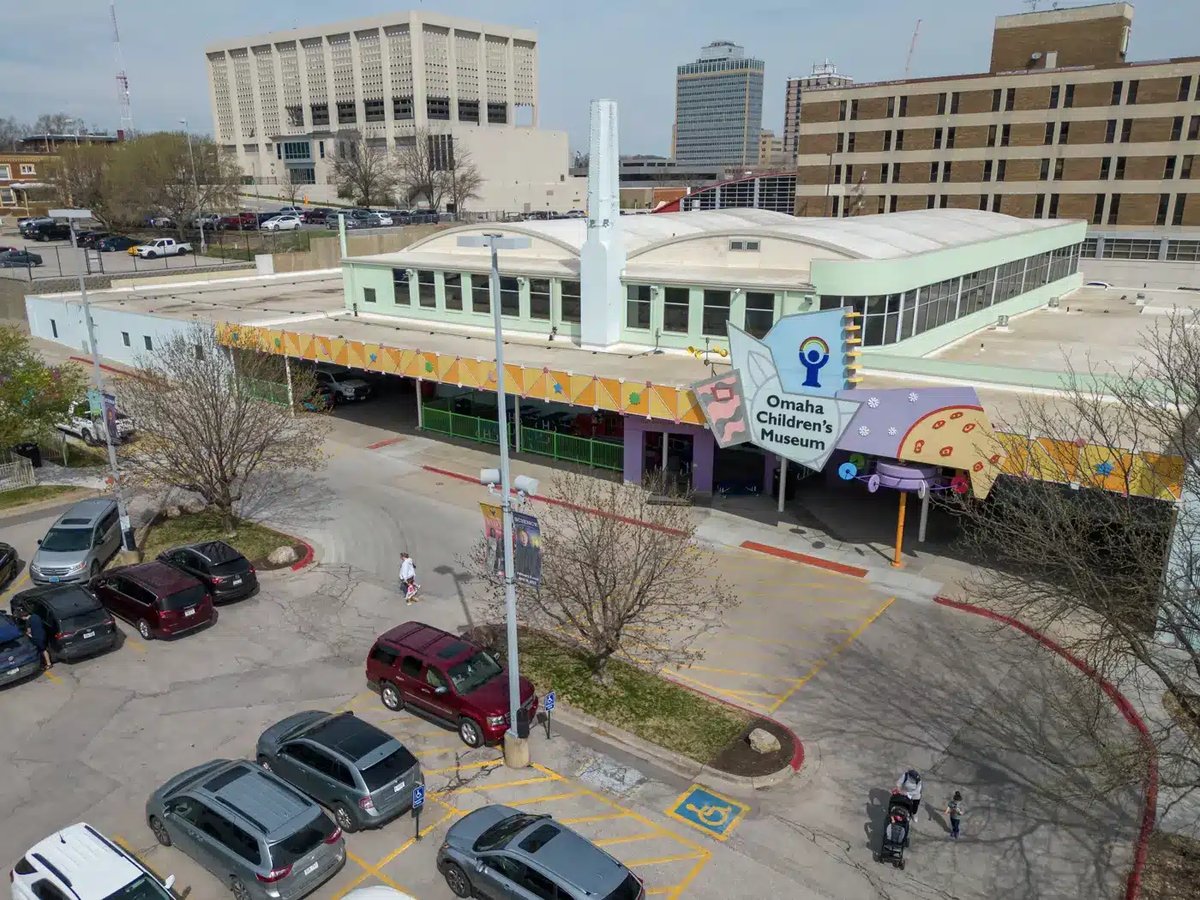 Concluding Thoughts
Papillion is a hidden gem with a vibrant community that offers various activities and attractions for all ages.
In addition to these attractions, Papillion's location allows easy access to nearby cities like Bellevue and Gretna.
Whether you're interested in nature, history, or a fun day out with the family, the surrounding area offers a wide variety of attractions to make Papillion a wonderful community to live in or visit.