Guide to Benson Neighborhood
I have helped many families moving to Omaha. Contact me if you have any questions about the Omaha area or need help buying a home.
Many Omahans would consider Benson a city within a city, and even the heart of Omaha. The houses, parks, and businesses offer such a variety that attracts people of all kinds.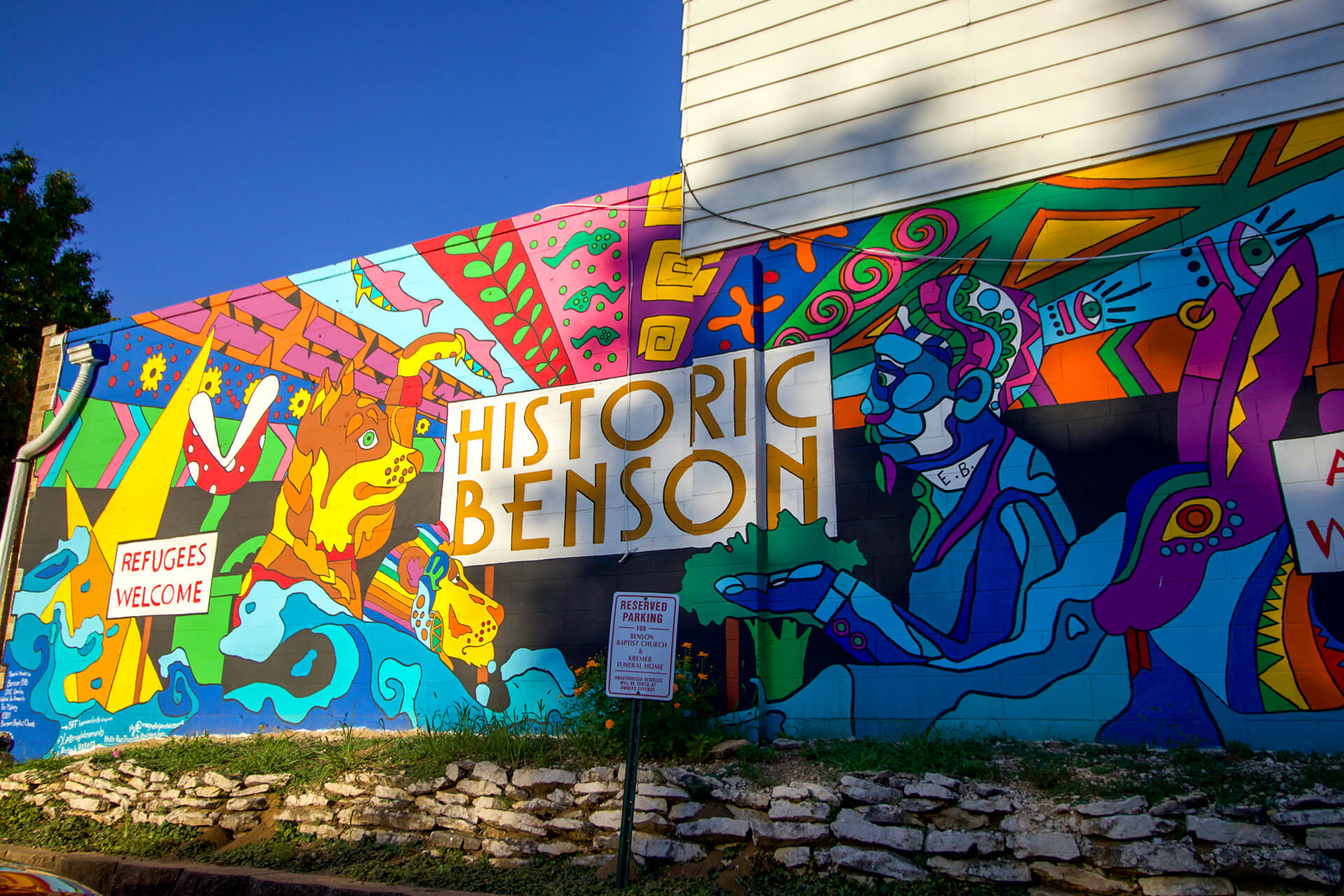 History
Erasmus Benson– land speculator, philanthropist, investor, and once Omaha mayoral candidate– purchased approximately 900 acres of land from Edward Creighton in 1887 and platted it that same year calling the area "Benson."
Map
Below is a map that shows a map of Benson. There are no official boundaries, so use this as a rough guide.
Benson is slightly northwest of the Midtown area. Benson is considered anywhere north of Western Ave. and south of Pratt Street, and anywhere east of 72nd Street and west of 52nd Street.
When considering the vastness of Omaha, Benson is located rather East of the center of the city.
The major thoroughfare of Benson is Maple Street (historically called Main Street), which runs right through the heart of Benson, with shops, bars, and restaurants flanking either side.
Hospitals
Several hospitals are located near the Benson area.
Schools
Benson is located in the Omaha Public School District. Schools that are located within the Benson area are:
Harrison Elementary
Rose Hill Elementary
Benson West Elementary
Monroe Middle School
Benson High School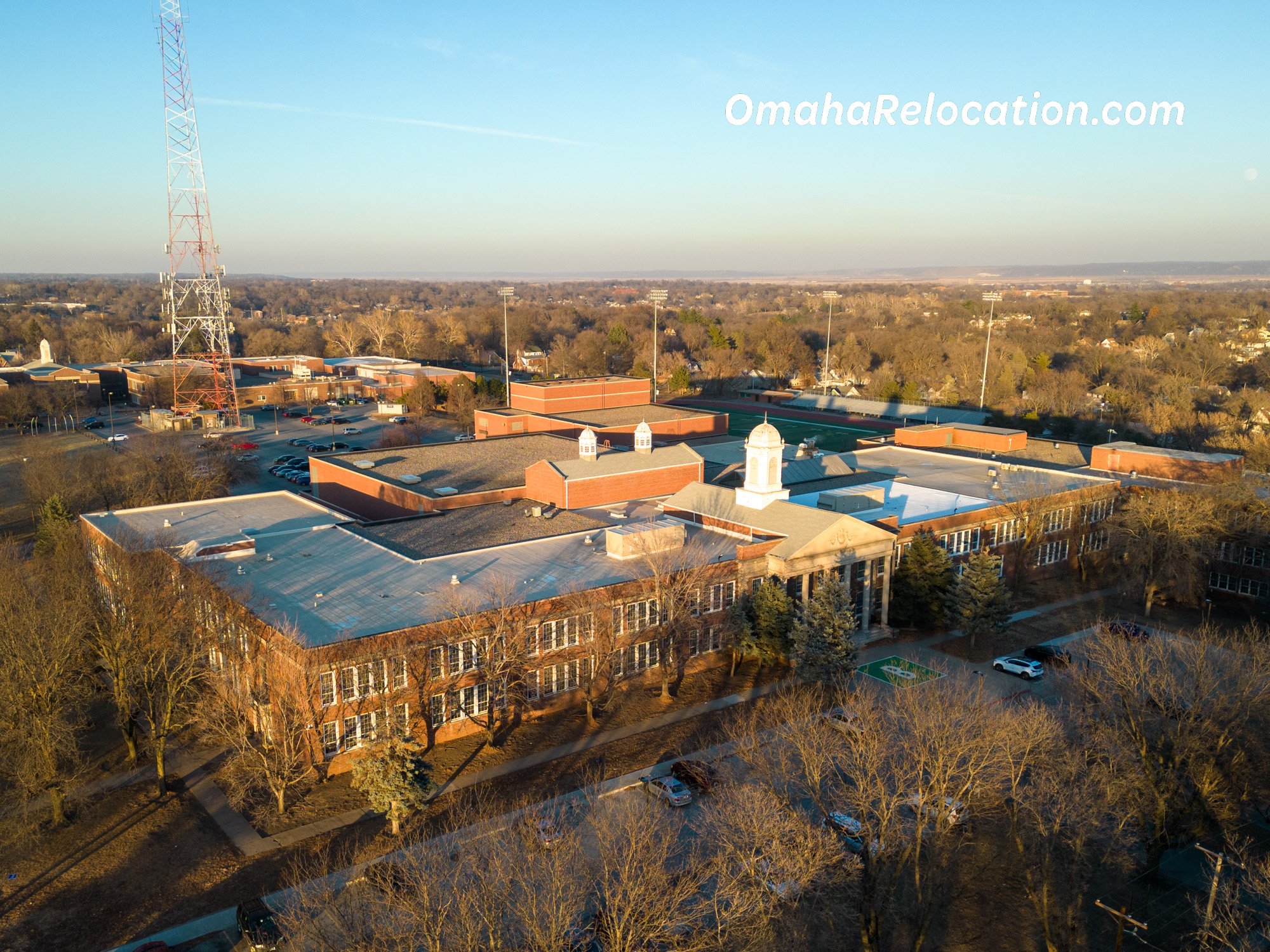 Private schools include both St. Bernard's and St. Pius X/ St. Leo Schools.
Businesses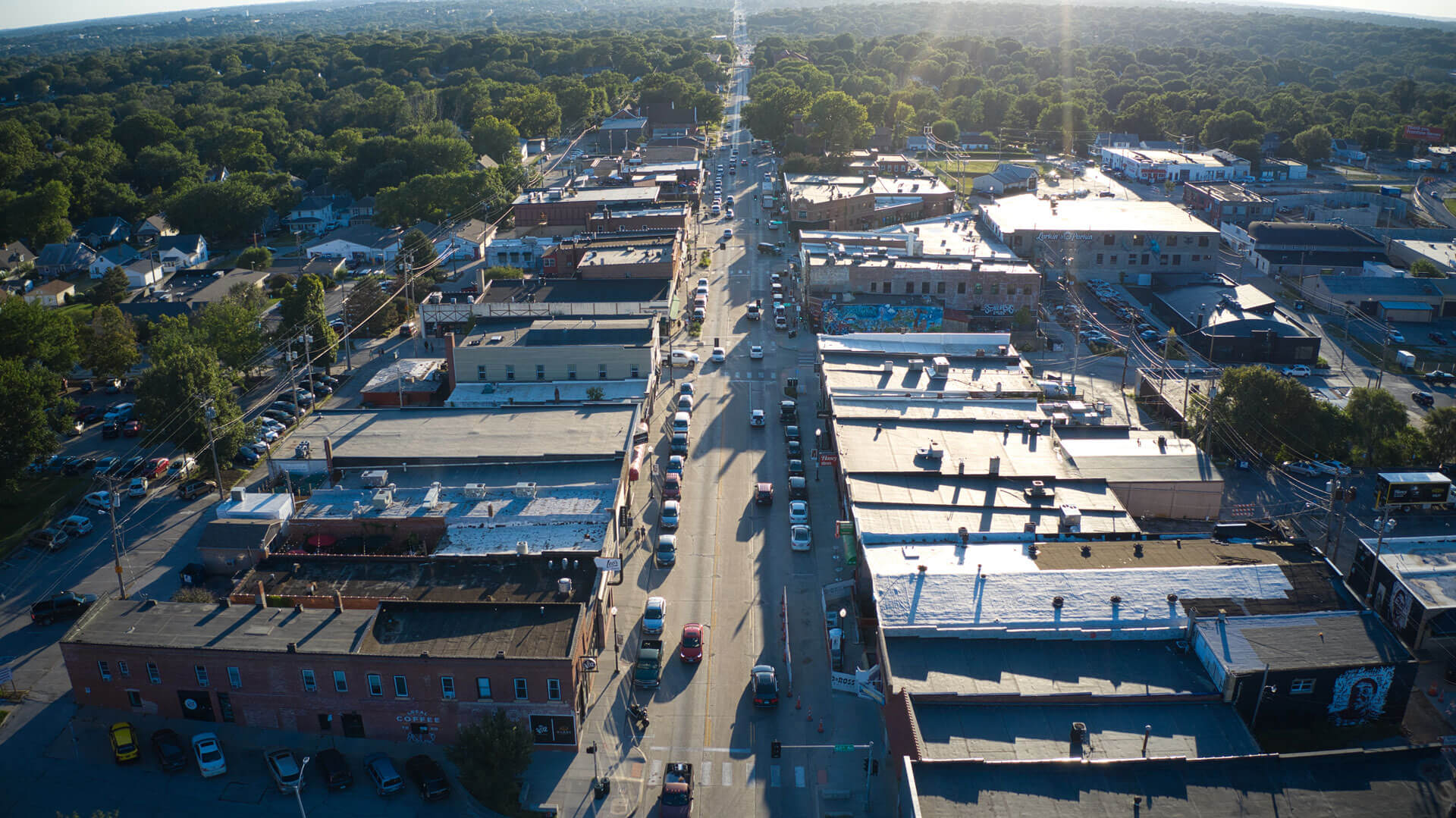 Benson is a well-established neighborhood and, therefore, has several historic buildings including the U.S. Post Office, Benson High School, and even a Masonic Temple.
Each of those buildings is still being used for its original purpose.
Aside from the historic buildings, downtown Benson has variety of businesses and services including a yoga studio, natural health food store, physical therapy, chiropractic wellness, and
Parks + Recreation
Gallagher Park and Benson Park are the two major public parks and recreation areas in Benson.
Gallagher Park is located right at the heart of the area across the street from Benson High School and Monroe Middle School. This park includes a public pool, softball fields, a fountain, and open grassy areas for picnicking.
Benson Park, located on the south side of Military Ave. offers a park to walk, jog, or bike around, plenty of fish for anglers, a large splash pad and playground, basketball courts, and BBQ areas for families.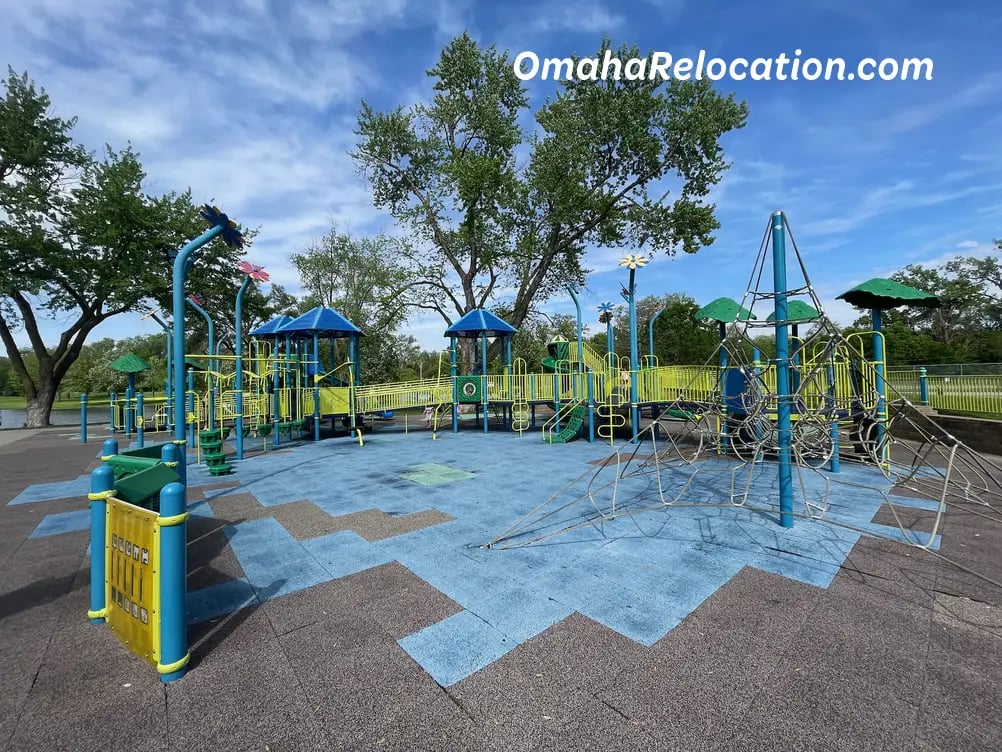 Metcalf Park (technically in the Country Club District– a little south of the center of Benson) is a popular park for kids, dog owners, and anyone else who enjoys the sunshine and outdoors.
Community
The Benson Community Center and Omaha Public Library – Benson Branch are on the same block and offer many programs to engage children and adults in activities.
Entertainment
Benson is no stranger to entertainment. In fact, it is a place where many choose to enjoy local live music, beverages, and games.
Popular Places:
Reverb Lounge offers a mid-century inspired event space and specialty cocktails/craft beers. Plus, almost every night at 7:00 they host hidden gems from across the country. Small bands and their die-hard fans alike love this venue for its state-of-the-art sound and lighting system as well as its aesthetic listening area.
The Waiting Room has been rocking indie, punk, and alternative bands since the early 2000s. It's become a legendary spot for not only local rock bands, but touring bands as well. The Waiting Room Lounge is a premier venue that'll always offer a great drink, a stellar band, and an unforgettable experience.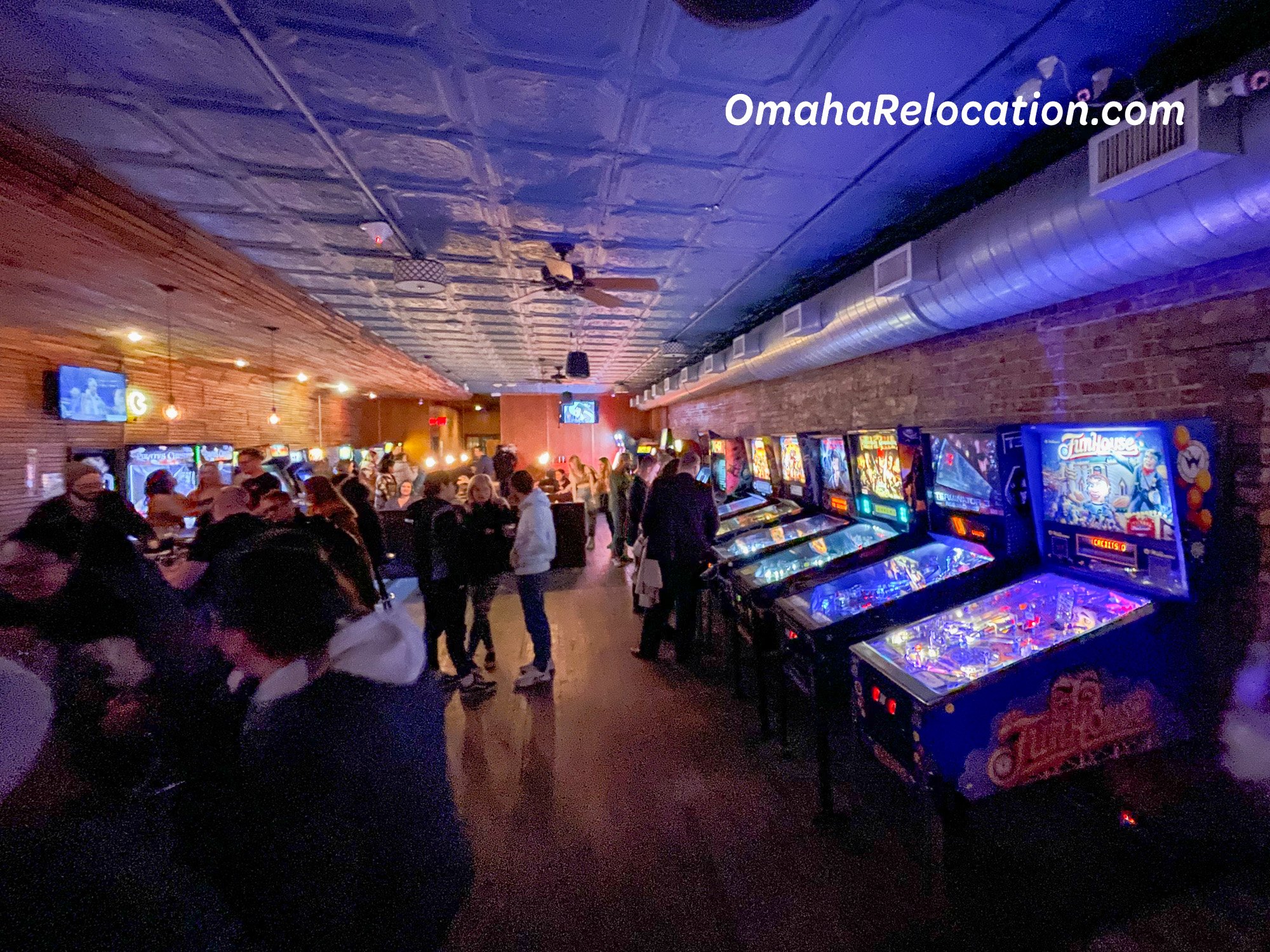 If you are into golf, check out the Benson Golf Course. It is a city-owned golf course near 72nd and Ames.
Restaurants
In just the small 900 acres of Benson, at least 20 popular restaurants (mostly locally owned) reside, including:
Events
The most popular and frequent event held in Benson is Benson First Friday. It's held the first Friday of each month and brings celebrations of music, art, and community.
Benson Days is held at the end of July. It features a parade, pancake feed, local merchants, and more.
The Omaha Zombie Walk is a popular annual event that brings zombies to downtown Benson.