Top 8 Coworking Spaces in Omaha, Nebraska
I have helped many families moving to Omaha. Contact me if you have any questions about the Omaha area or need help buying a home.
Omaha has long been a center of industry and innovation, and the great variety of flexible and increasingly affordable coworking spaces have given entrepreneurs and startup owners a chance to harness some of that energy for themselves. Whether you're a first-time business owner or a remote worker who just needs to get out of the house for the workday, here is my breakdown of the best coworking spaces in the greater Omaha area!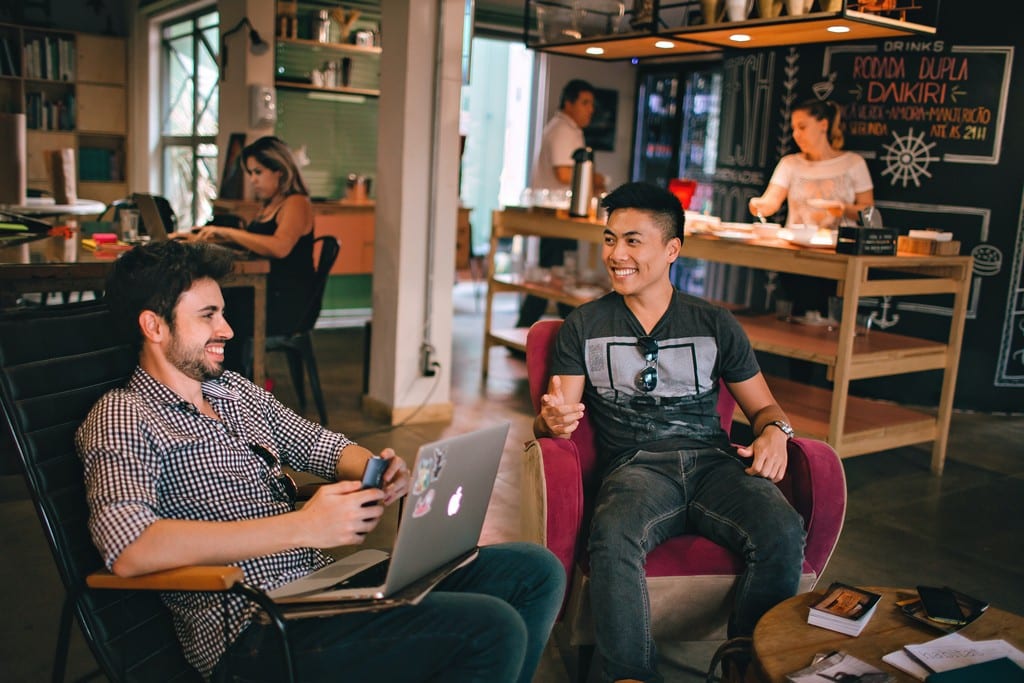 Modus Coworking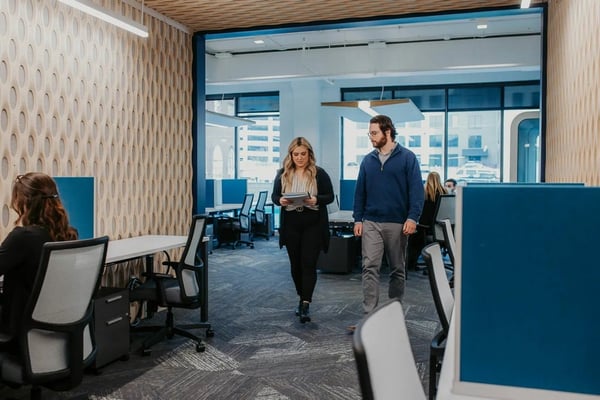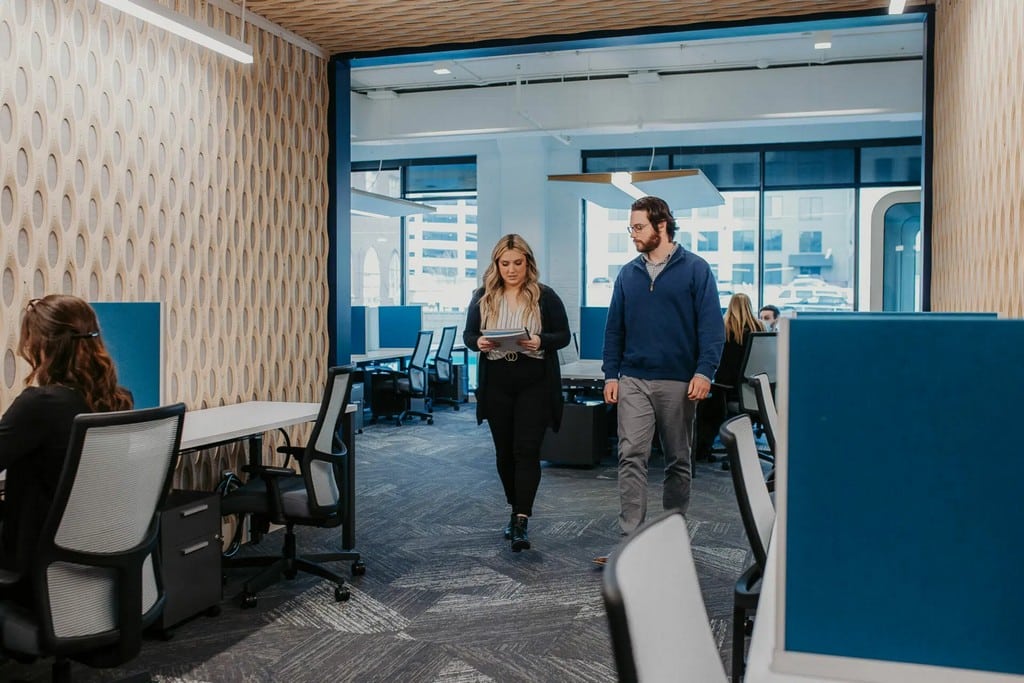 Modus Coworking offers premium coworking spaces in Omaha. With superb offices, nearly a dozen conference rooms, and unmatched amenities (including an on-site notary, on-deck IT support personnel, dedicated parking, and complimentary coffee and tea courtesy of Omaha's Amateur Coffee and Artemis Tea), this space is a perfect choice for startups, professionals, and small businesses.
The management team strives to be friendly, courteous, and diverse, ensuring a comfortable environment for all workers. This includes offering standing desks for workers looking for ergonomic options, sound booths for podcasters, and a mother's room for nursing employees. Modus also offers event hosting and a blog aimed at freelancers and startups.
As a premium coworking space, Modus naturally features premium prices. Depending on the size of the office suite you rent (either small, medium, or large), monthly costs will range from $800-$2,400. However, Modus does also offer reduced-rate ($150/month) lounge memberships for entrepreneurs seeking a lower-cost coworking option.
Commerce Village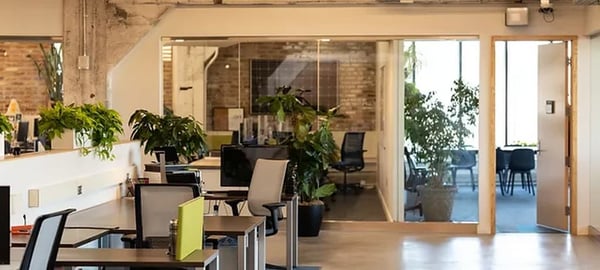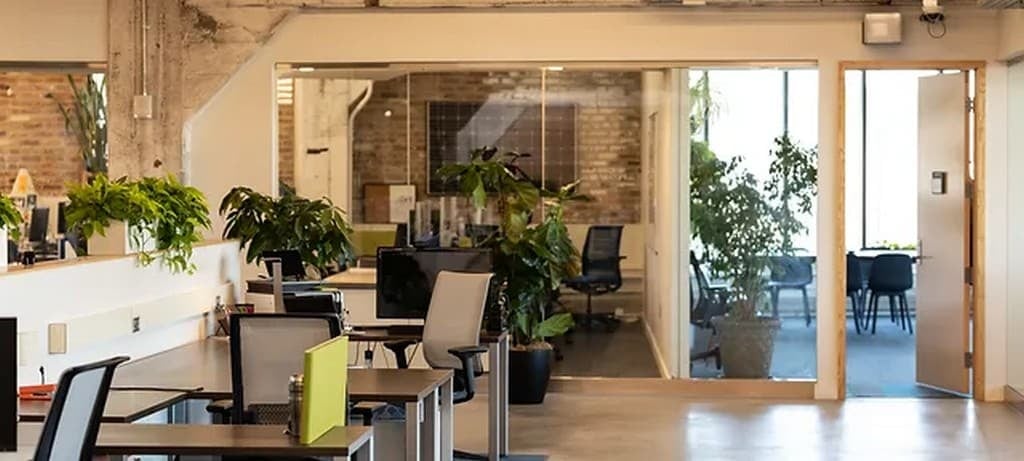 Located in a repurposed historic building (Omaha's Rail & Commerce Building), Commerce Village provides a unique co-working experience featuring stunning architecture and modern amenities, such as a fitness center, an on-site notary, customer parking, and even bike storage for those who prefer cycling to work.
This space includes flexible membership options ranging from day passes ($60/day) and individual desks ($350/month) to large-size office suites for growing teams ($3,300/month). Apart from these private office and open desk options, you can also find two different conference room rental options (the aptly named Engine and Railcar Rooms) and opportunities for networking events.
Modern Work Suites & Studios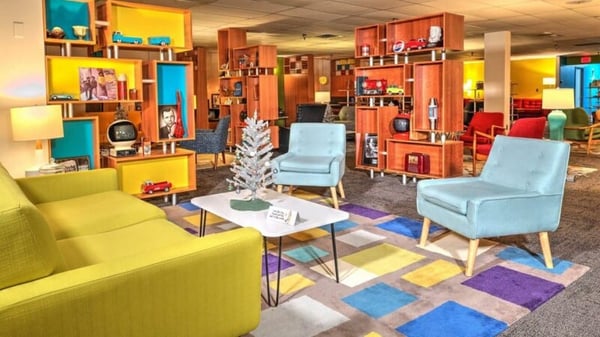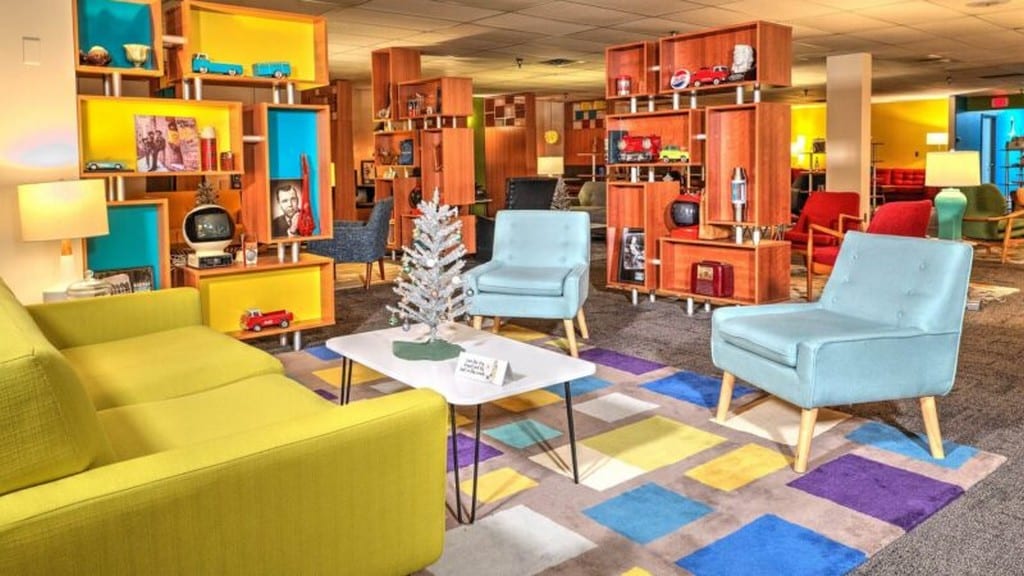 With a less austere and more colorful atmosphere, Modern Work Suites & Studios offers an innovative workspace designed to inspire creativity and productivity.
Members can choose from over three dozen variously sized single studios and about half as many double and triple studios, not to mention several full-sized office suites and conference rooms. The largest suites can house up to 40 workers at once, and the auditorium can hold up to 60!
Amenities at Modern Work Suites & Studios include a large collaborative living space, a low-impact gym focusing on cardio workouts, a photo and video studio, and "The Mixx Lounge," a 60s-style rec space offering complimentary coffee, food and drink for sale, and a dedicated game room.
Modern Work Suites & Studios also features a blog that will help you get acquainted with the company's mission and sharpen your knowledge as an entrepreneur!
Regus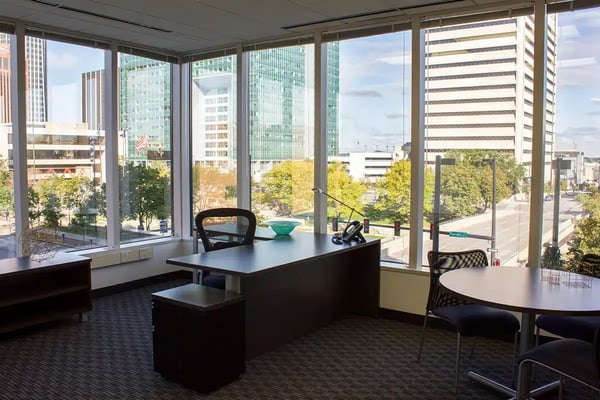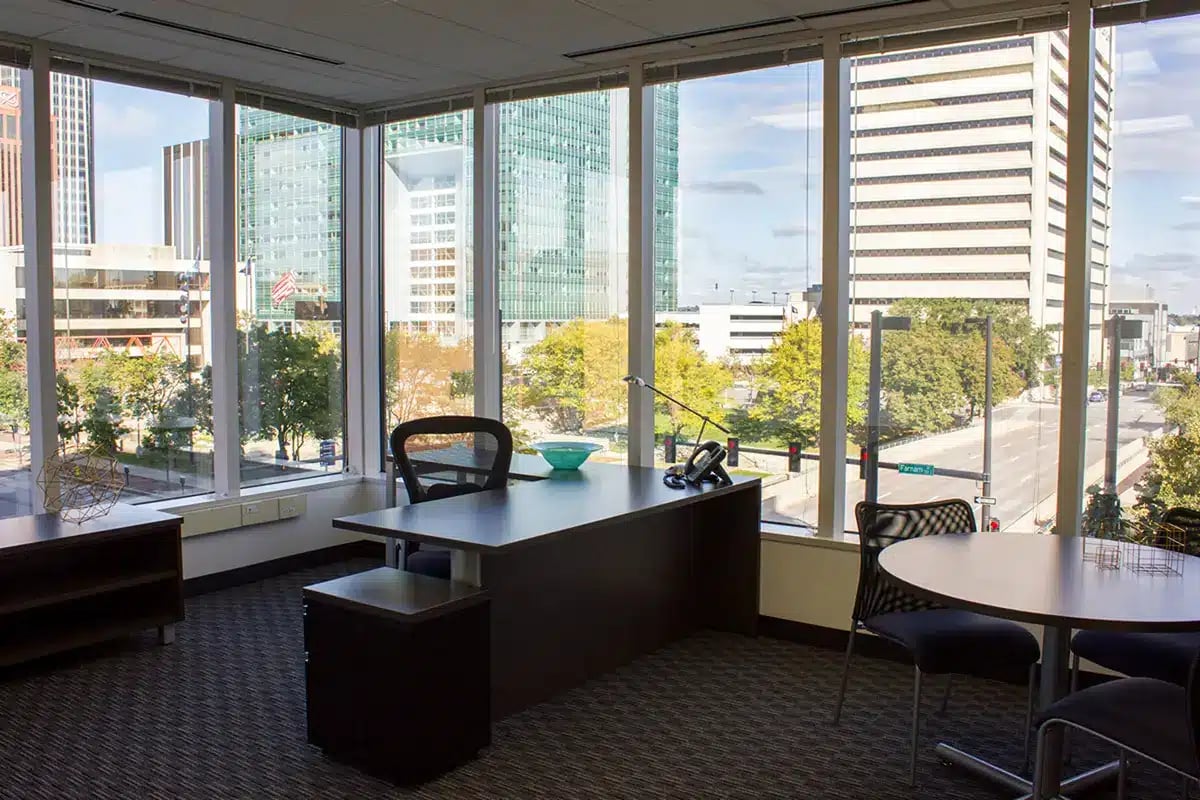 Regus is a worldwide coworking space provider that offers multiple locations in Omaha, offering flexible coworking spaces to suit a variety of needs in and around Aksarben Village, downtown Omaha, and First National Bank Business Park.
With three-tiered membership options ranging from "Lounge" ($109/month) "Coworking" ($269/month for a shared coworking space) and "Office" ($549/month) options, Regus aims to accommodate professionals at different stages of their careers or businesses.
All three membership options share base amenities such as Wi-Fi, office supplies, assistance from a professional receptionist, and drop-in lounge access at any Regus location. The latter two categories offer access to a shared coworking space and a private office, respectively. Regus also gives "Coworking" and "Office level tenants options to pay less per month for 5-day or 10-day access within a given calendar month.
Finally, Regus provides quotes for entrepreneurs looking for a single dedicated desk.
The Collective
Another flexibility-based coworking option, The Collective is a cozy space tailored for freelancers and small business owners. Whether you're in town for the day and need a place with 24-hour workspace access, want a hot desk in a shared coworking space, or are looking for a fully furnished office for your growing team, The Collective has a membership plan for you.
Along with shared workspaces and offices, they offer a business address service and monthly conference room hours for virtual members, private meeting room access for 3-8 guests, and regular networking events to help members grow their businesses.
The Collective even offers a $10 monthly discount to members who want to work out at the neighboring Regency Fitness Club, which features free weights, on-site showers, and more for workers looking to get their pump on. The Collective also offers tours and even a one-day free trial before you decide to commit to a membership.
Elevator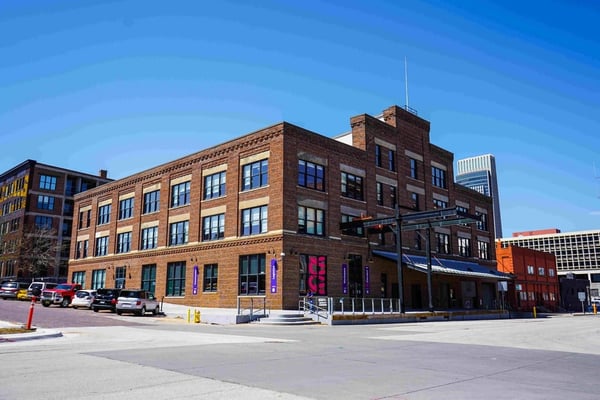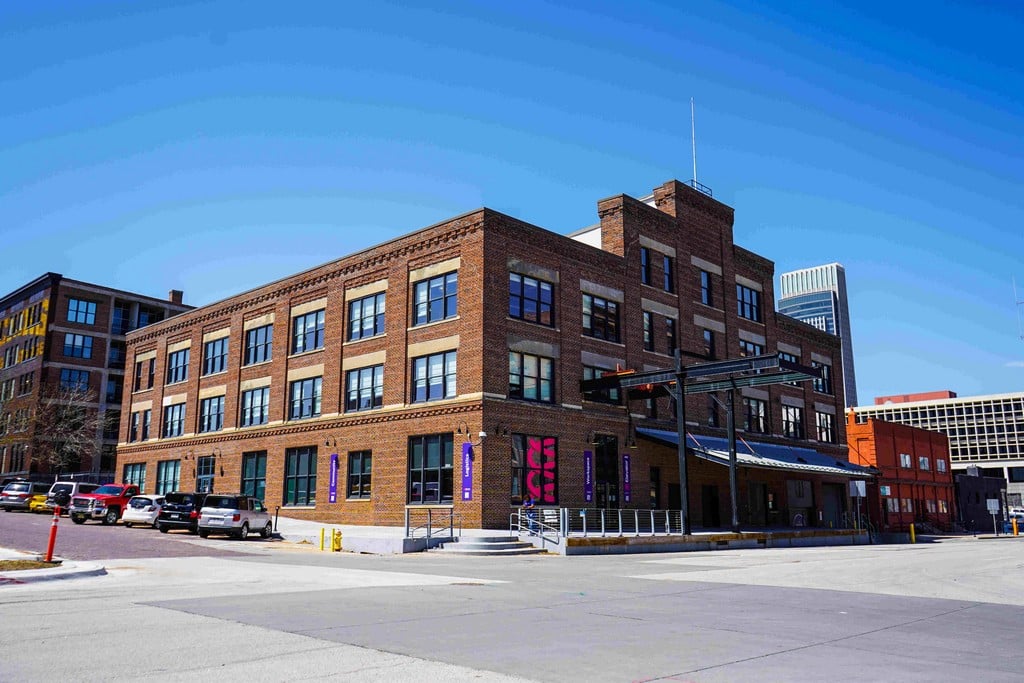 Elevator is a contemporary coworking space that focuses on fostering community and collaboration. Their downtown Omaha building offers an assortment of warehouse spaces, office units ranging in size from 125-350 square feet, and common rooms for conferences, break time, and events.
Monthly memberships are scalable to the size of your enterprise, and Elevator hosts educational workshops, mentorship, and events designed to help members succeed in their ventures. Other amenities include high-speed Internet, complimentary coffee and snacks, and daily carrier pickups.
With a focus on eCommerce-type businesses, Elevator even offers on-demand labor and logistics aid for entrepreneurs who need help with shipping, packaging, and more. Get to know the Elevator team at their blog or book a tour here
Avant Spaces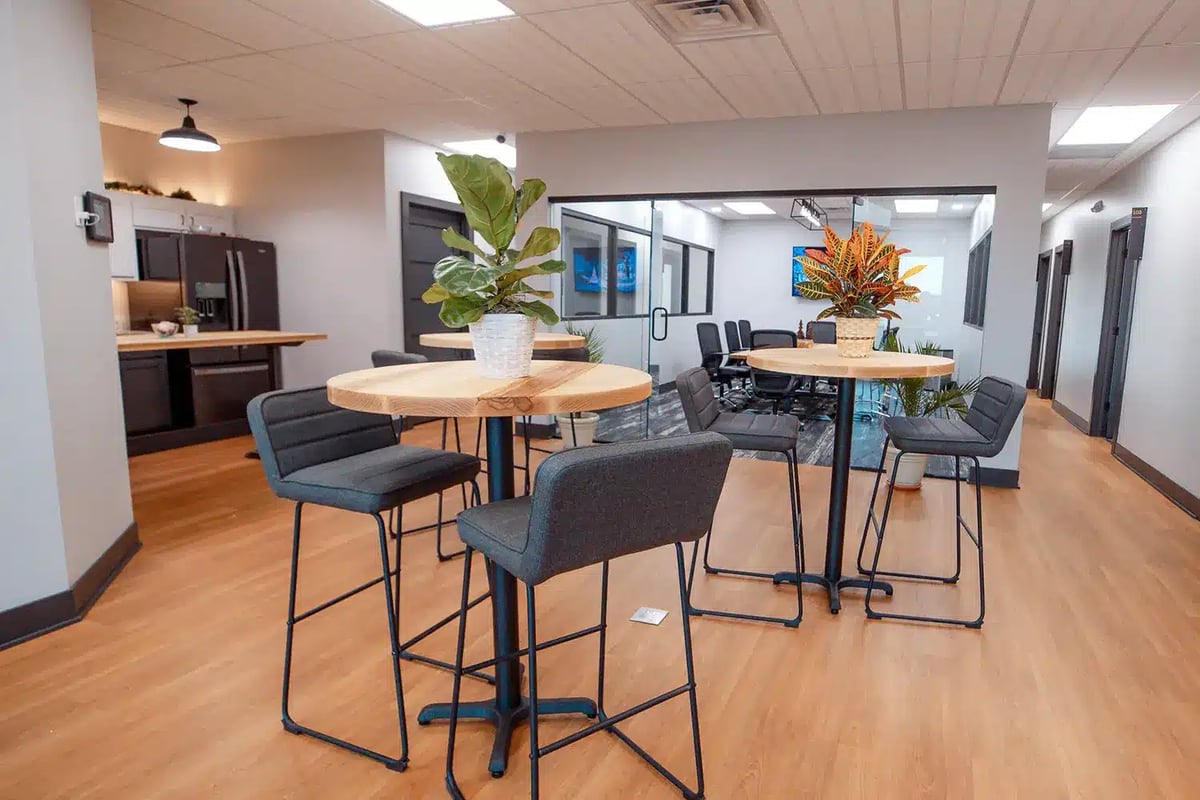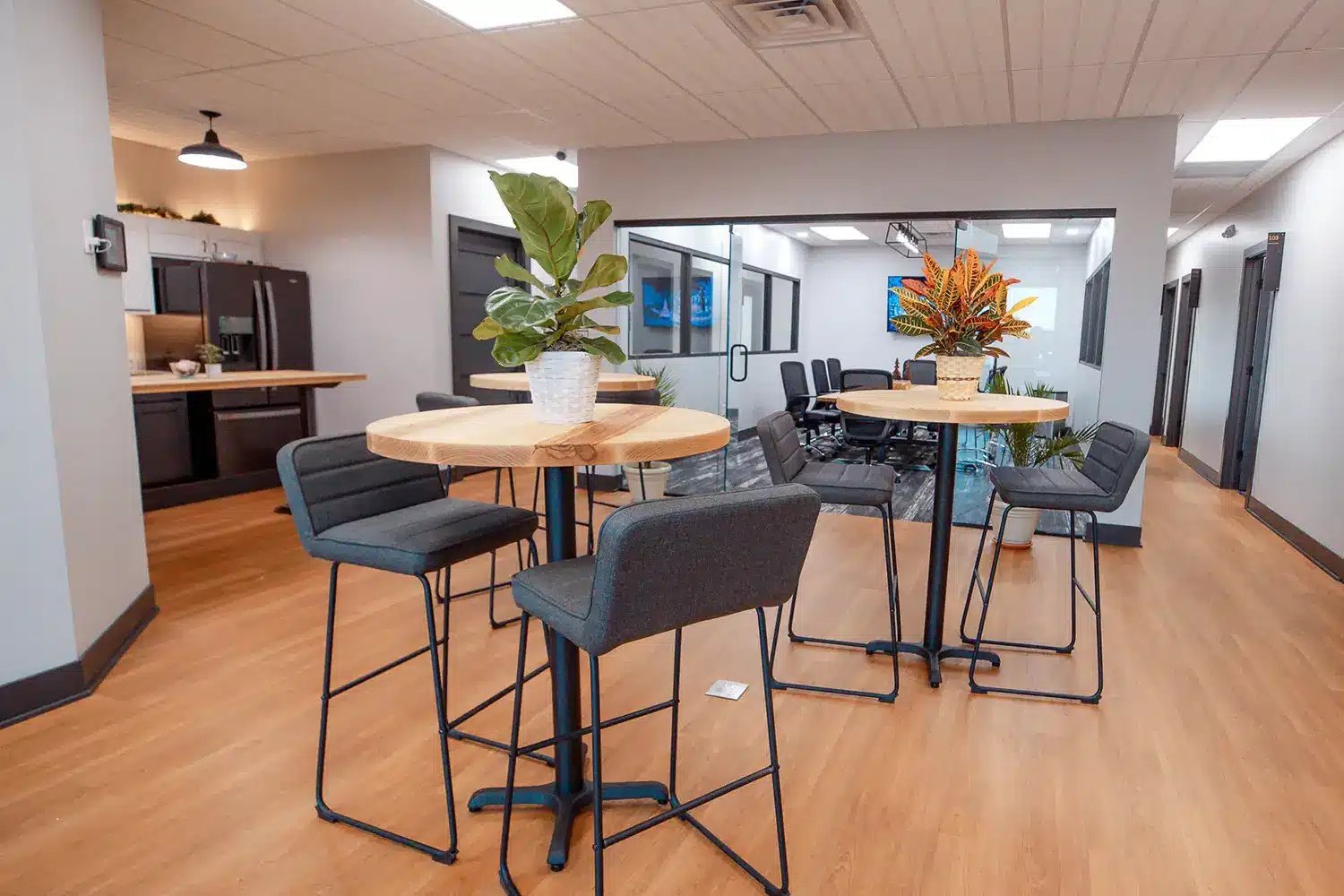 Located farther east than most of these coworking spaces, Elkhorn's Avant Spaces offers options for individual entrepreneurs or small startups in one of the city's fastest-growing districts. Tenants can choose between individual (100 sq. ft.) and executive (195 sq. ft.) suites for 1-2 workers, respectively.
Features at Avant Spaces include 24/7 office access, fiber optic Internet, a dedicated bar area, an 8-person conference room, free printing, and complimentary coffee. With a focus on member collaboration and community building, Avant Spaces ensures a welcoming environment for West Omaha businesses of all kinds.
The Enterprise Center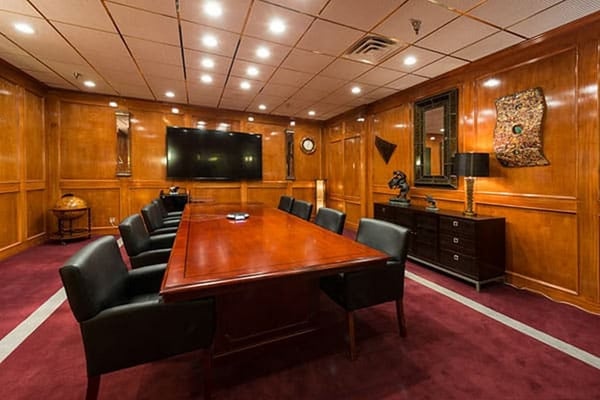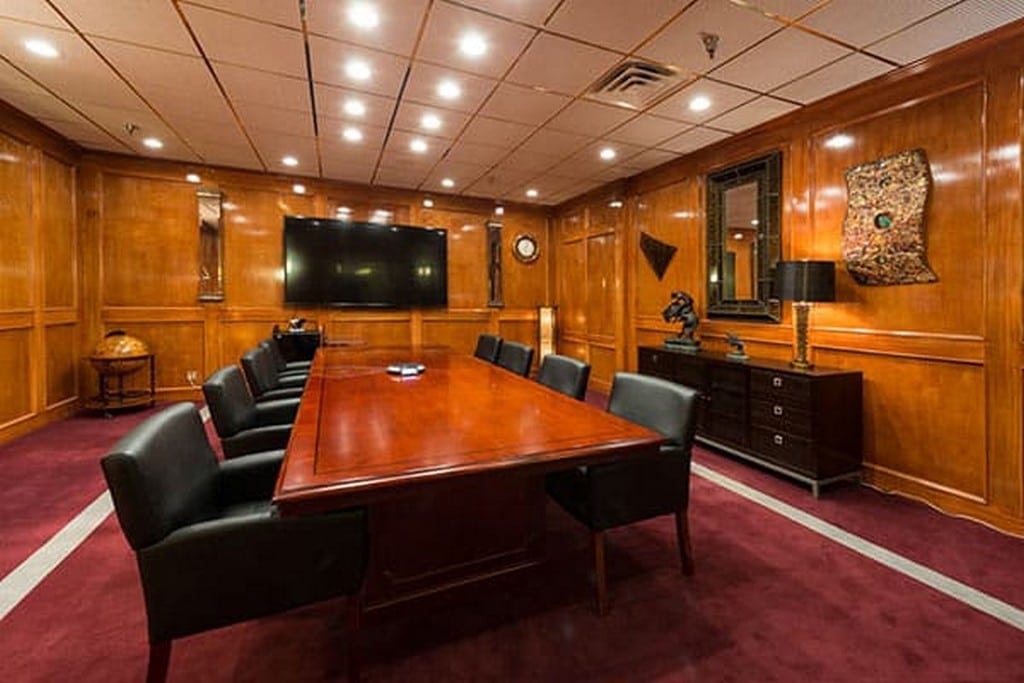 Focused on providing business owners with a sleek look and luxurious accommodations, the Enterprise Center offers offices and workspaces for entrepreneurs needing to present a professional appearance to clients or run their teams in a dedicated environment.
Located near Ralston, the Enterprise Center serves clientele ranging from therapists and spa owners to estate planners and title service professionals. Enterprise's office spaces start at $500 and feature elegant furnishings and decor, high-speed Internet access, kitchens, regular cleaning services, and unlimited beverage service. Paid add-ons include boardrooms and conference rooms, notary services, and office supply access.
Omaha is a thriving city with multiple booming industries. No matter what field you're in, there's a coworking space out there for you in our great city. Reach out to one of these top spaces to book a tour and see for yourself!