Guide to Living in Ralston, Nebraska
I have helped many families moving to Omaha. Contact me if you have any questions about the Omaha area or need help buying a home.
Although southeast Omaha surrounds most of Ralston, it is considered a separate city in Douglas County.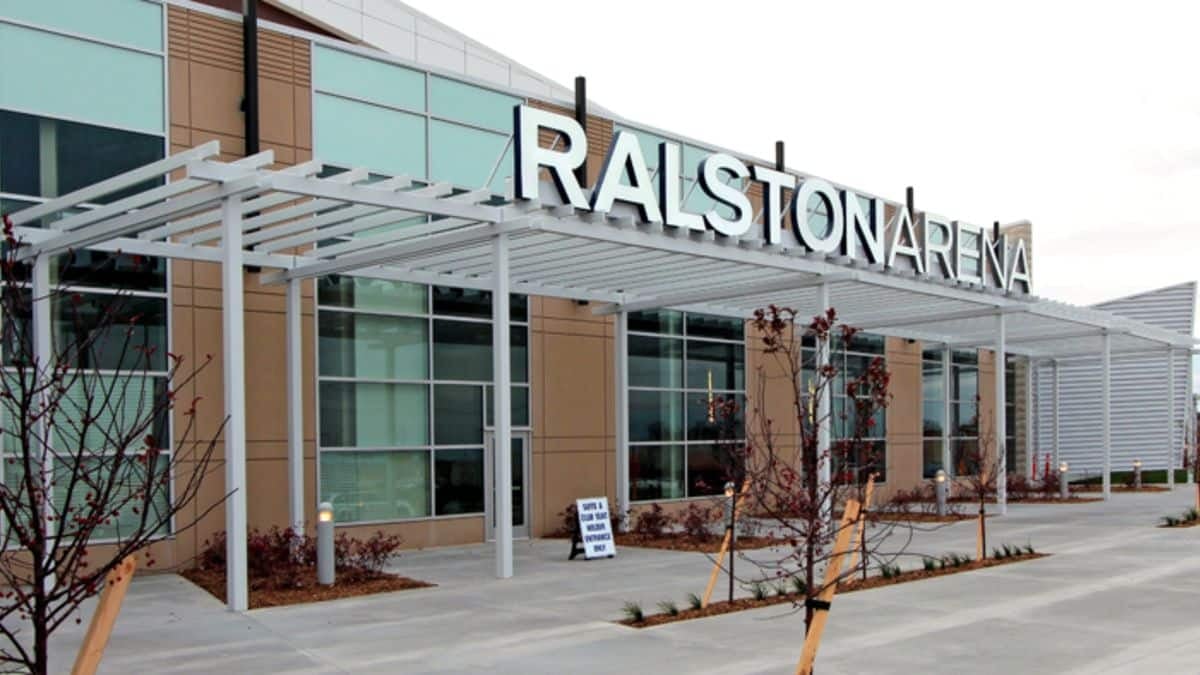 Where is Ralston?
Ralston is set between Harrison and L Streets, and 72nd to 90th Streets. The south end of the city is adjacent to La Vista.
Ralston is completely surrounded the city of Omaha on the north, east, and west. La Vista borders it to the south. That border is also the dividing line between Douglas and Sarpy County.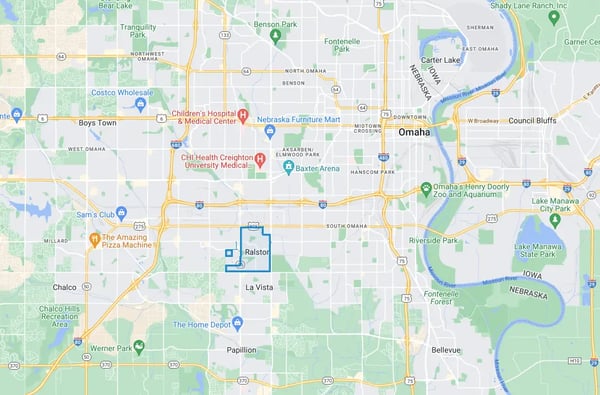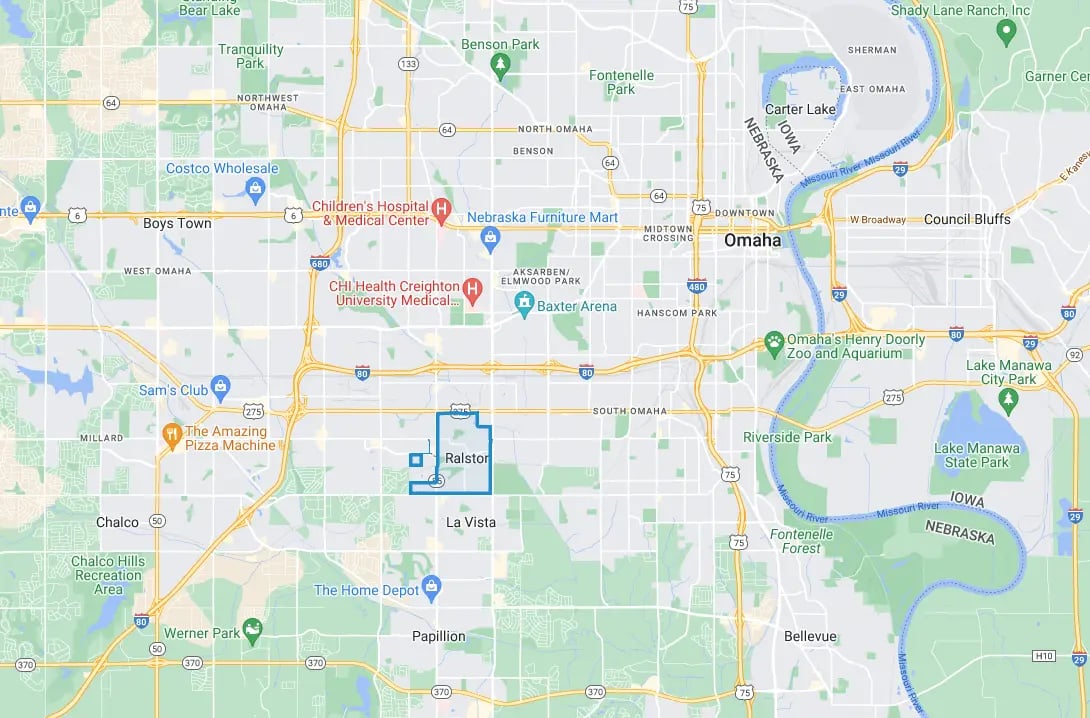 In the 1960s, there was a handshake agreement that Omaha would never annex Ralston. Today, Ralston remains an independent city untouched by Omaha.
Commuting From Ralston
Ralston's location makes it ideal for commuters.
Don't get me wrong, it's not the perfect location, and it's not the fastest. What it does give you is a lot of flexibility.
Other locations in the Omaha area may be convenient to downtown but not west Omaha. Or convenient to west Omaha but not Bellevue.
Ralston provides a nice balance. You should be able to get to most places in the Omaha area in 15-25 minutes (or faster).
It's pretty convenient to the interstate so you could even commute to Lincoln.
Buying a Home in Ralston
Because of Ralston's small size, there aren't a lot of homes to choose from.
Only about 100 homes are listed per year so if you want to live in the city limits of Ralston, your options are going to be limited.
Homes typically sell between $175,000 and $300,000 with the majority of homes being around $230,000.
These homes will be older – most built between 1960 and 1980.
Property taxes are going to be in line with the rest of the metro area.
Renting
You may have better luck renting in Ralston.
There are handful a bigger apartment complexes in the city limits. Apartments.com has some of those listings while Zillow is a good resource if you are looking to rent a home.
Hospitals
There is no major hospital in Ralston but there are several hospitals with in 5-15 minutes.
Creighton University Medical Center – Bergan Mercy and CHI Health Midlands are going to be the two closest hospitals.
There are numerous clinics, dentists, and specialists near Ralston so you won't have to drive far to get the care you need.
Schools
Visit our page dedicated to Ralston Public Schools.
St. Gerald's is going to be the only private school within the city limits.
Adams Park, Fairview Park, Koch Park, Oak Park, Ponderosa Park, Ralston Park, Wildewood Park, Woodbine Park, Seymour Smith Park
Entertainment
Liberty First Credit Union Arena (formerly the Ralston Arena) is owned by the City of Ralston. It's located near 72nd and Q Streets and is home to the Omaha Lancers (a youth hockey team) and the Omaha Beef (an indoor football team).
Quick Note:
Building the arena was pretty controversial because it ended up raising taxes for everyone in Ralston. Still today, the arena costs the city a lot of money each year to operate. That's in part due to mismanagement and a lack of a consistent tenant.
Fun Plex is the only amusement park in the Omaha area. It opened in the 1970s with go-karts, mini-golf and pinball but quickly grew into a larger park filled rides and a water park.
But, it's not a large amusement park. It's no Six Flags, but it's what we got.
Horsemen's Park is a horse racing park that simulcasts races from around the country. It hosts a couple live races per year. In 2023 the Warhorse Casino will be opening at Horsemen's Park. This $200M casino is being built by the Winnebago Tribe of Nebraska.
City Services
The Mayor of Ralston is Donald A. Groesser.
Helpful Links:
Ralston Volunteer Fire Department
Newspaper – Ralston Recorder