Your Guide to Tennis Courts in Omaha
I have helped many families moving to Omaha. Contact me if you have any questions about the Omaha area or need help buying a home.
Looking for a place to play some great tennis in Omaha? From scenic public parks like Keystone and Dewey to luxurious private clubs like Maple Athletic Complex and Happy Hollow, our guide covers top spots in Omaha's vibrant tennis scene!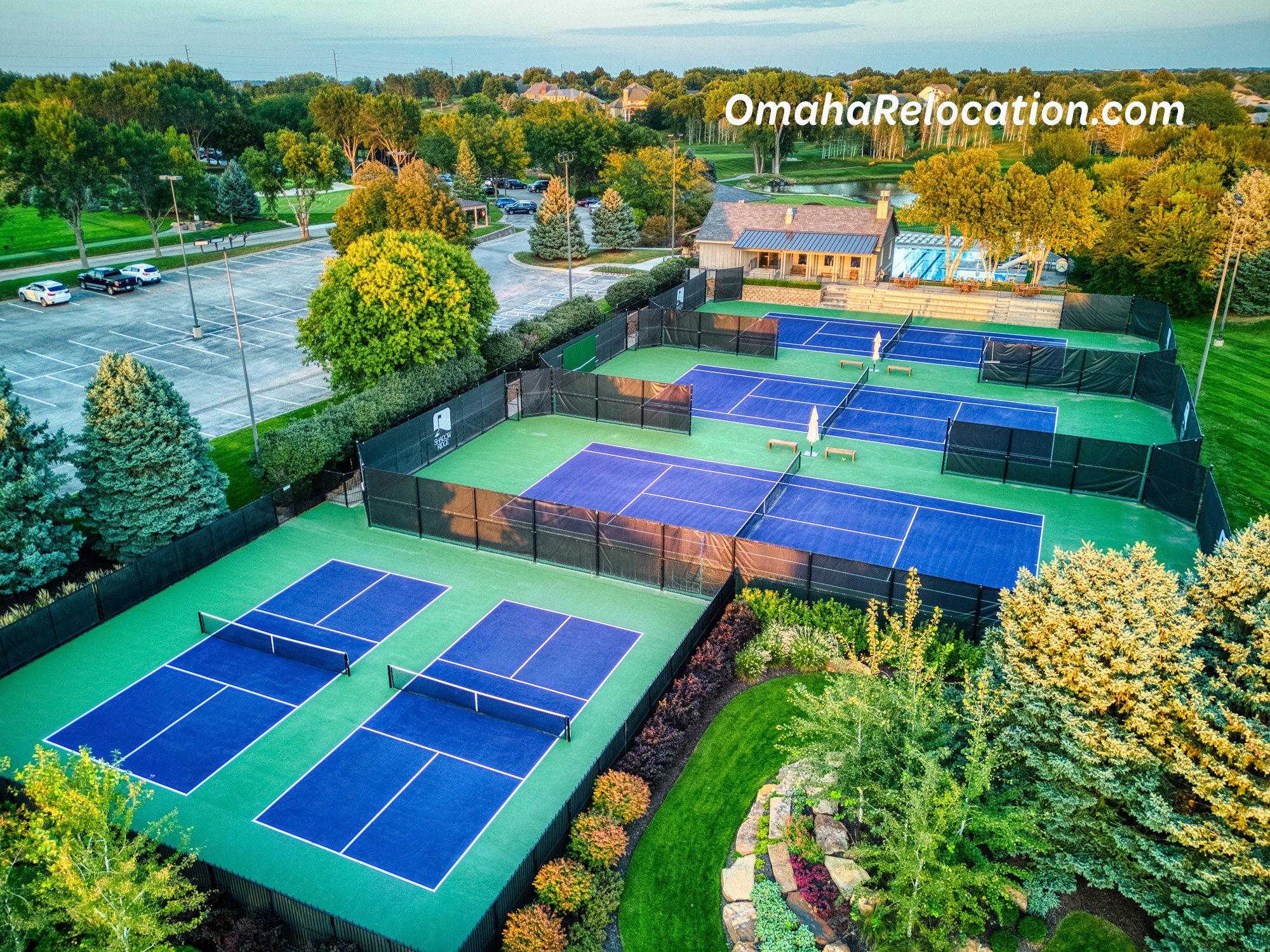 Omaha, the vibrant heart of Nebraska, is not only known for its rich history and culture but also for its thriving sports and recreation community. Among the many sports that have gained popularity in this city, tennis stands out as a favorite for many residents.
Whether you're a seasoned player or a novice looking to improve your game, Omaha offers a diverse range of tennis courts that cater to various skill levels. In this sweeping guide, we'll take you on a tour of the top public and private tennis courts in the city, along with some exciting tennis leagues and groups that you can join.
Public Tennis Courts
Omaha's Parks and Recreation department is big on promoting community sports, and tennis is no exception. The division maintains two dedicated tennis facilities, and several of its public parks boast tennis courts along with their other amenities. Check them out below!
Keystone Park
Keystone Park is a gem nestled within Omaha, offering tennis enthusiasts a delightful space to hone their skills. With two unlit courts located within a central part of the city, this park is a fantastic spot for both casual and serious players. The lush green surroundings provide an inviting atmosphere that will inspire you to play your best game in a casual setting.
Dewey Park
Dewey Park is another fantastic public facility that tennis aficionados shouldn't miss. With an even dozen spacious and well-lit courts, the park provides a perfect blend of functionality and aesthetics that ensures a pleasurable experience for players of all levels.
No matter if you're engaging in a friendly match or participating in a local tournament, Dewey Park's courts will undoubtedly elevate your game.
Hanscom Indoor Tennis Center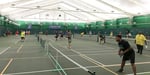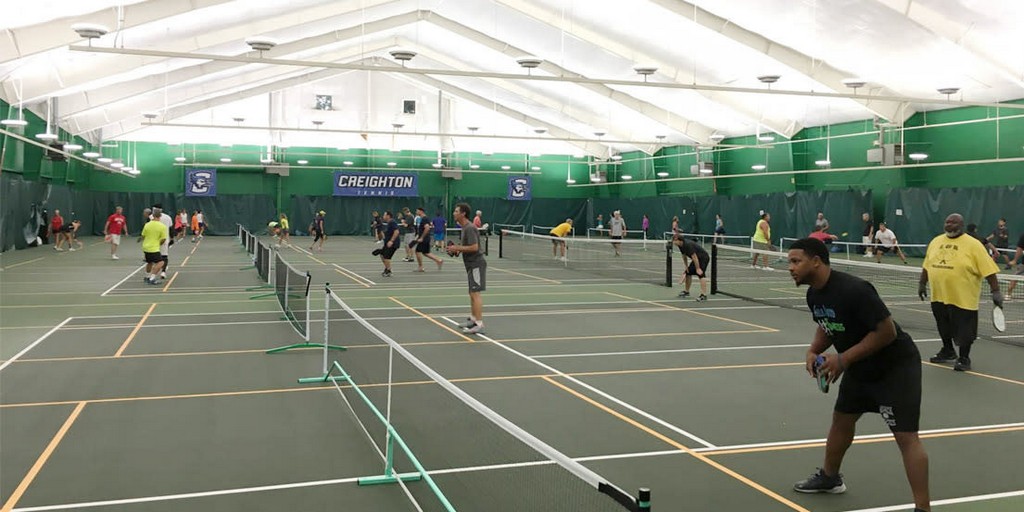 For those who are passionate about tennis year-round, the Hanscom Indoor Tennis Center offers a haven during colder months. This indoor facility is equipped with eight top-notch courts that provide an excellent environment for players to work on their skills regardless of the weather outside. Hanscom also hosts multiple adult and youth tennis programs, plus a spring pickleball shootout event.
Koch Family Outdoor Tennis Center
The Koch Family Outdoor Tennis Center stands as a testament to Omaha's commitment to providing exceptional sports amenities. Boasting 31 outdoor hard courts alongside a welcoming ambiance, this center is a favorite among both amateur and seasoned players.
The center's dedication to promoting tennis as a community activity, including hosting several dozen championships and smaller events every year, is truly admirable. Due to their popularity, you might want to make a court reservation up to a week before swinging by the courts at Koch.
Maple Athletic Complex
On top of the other sports hosted at its facility, the Maple Athletic Complex stands out as a premier destination for tennis enthusiasts seeking a premium playing experience. With state-of-the-art facilities and four meticulously maintained indoor courts, this complex offers a glimpse into the world of high-end yet publicly available tennis.
MAC's courts are open to the public year-round, though there is a fee to rent a court. The facility also offers access to a Shotmaker ball machine, as well as numerous opportunities for private or group tennis lessons for kids and adults.
Private Tennis Courts
Apart from publicly available tennis courts, Omaha is also home to several private complexes, most of them located at country clubs. If you're willing to spend a little money, you can gain access to some truly top-notch play.
Koziol Tennis Lessons and Clinics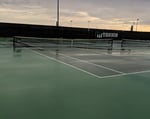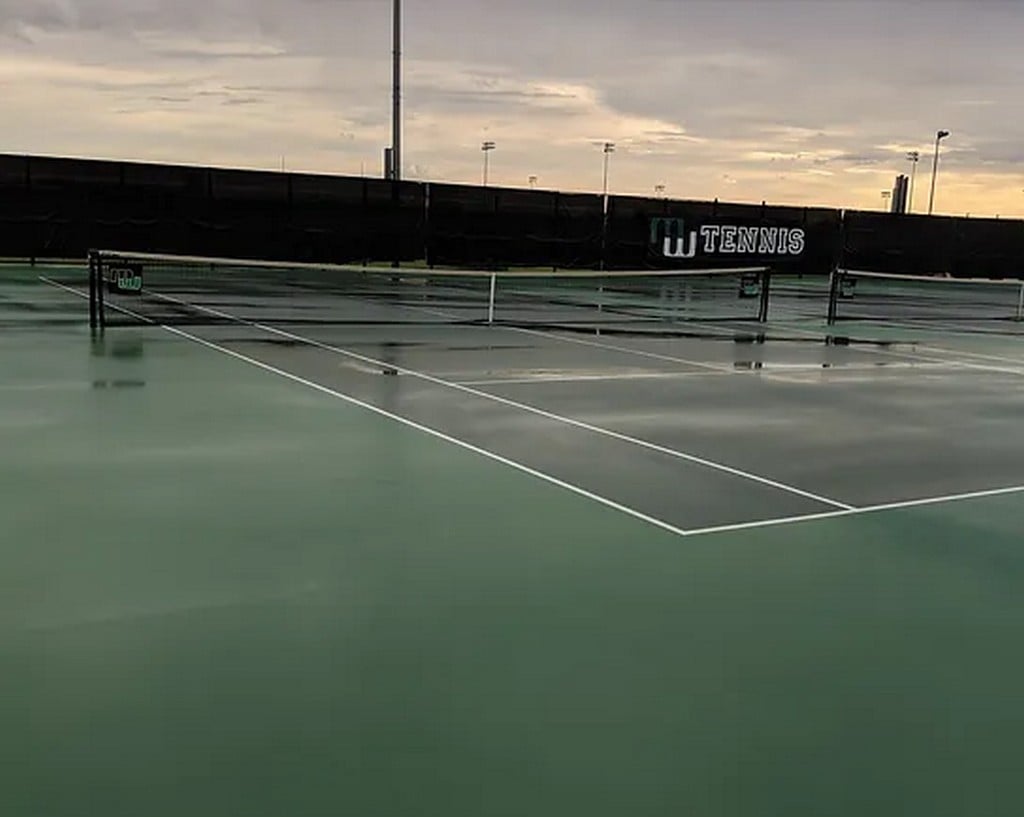 In the city of Omaha, Koziol Tennis is synonymous with quality instruction and player development. With a variety of lessons and clinics tailored to different skill levels, this tennis school provides a structured approach to improving your game.
Whether you're a beginner seeking the basics or an advanced player aiming for mastery, Koziol Tennis has the expertise to guide you. Lessons and clinics are held at the six-court tennis facility at Millard West High School.
Miracle Hill Golf and Tennis
As the name suggests, Miracle Hill Golf and Tennis is a haven for those who love both sports. With top-quality tennis courts and a serene environment, this facility caters to players who appreciate the finer aspects of the game.
The well-manicured surroundings and attentive staff ensure that your tennis experience here is nothing short of exceptional. Miracle Hill offers courts for "Tiny Tennis" players (ages 4-6), tournament-level practitioners, and everyone in between. The club also features adult clinics and lessons for players looking to enhance their gameplay.
Genesis Health Clubs – Westroads
Genesis Health Clubs at Westroads is more than just a fitness center; it's a paradise for tennis enthusiasts. With seven premium indoor courts and a range of amenities for club members, this organization offers an unparalleled tennis experience.
Whether you're a fitness-focused player, a parent wanting to enroll your kids in a youth group lesson, or someone who enjoys a friendly match and could use a free 30-minute lesson, Genesis Health Clubs provides the perfect setting for your tennis journey.
Happy Hollow Country Club
Happy Hollow Country Club is not only an esteemed and venerable Omaha establishment but also a tennis lover's paradise. With a strong emphasis on sports and wellness, this club offers top-notch tennis facilities that cater to players of all levels.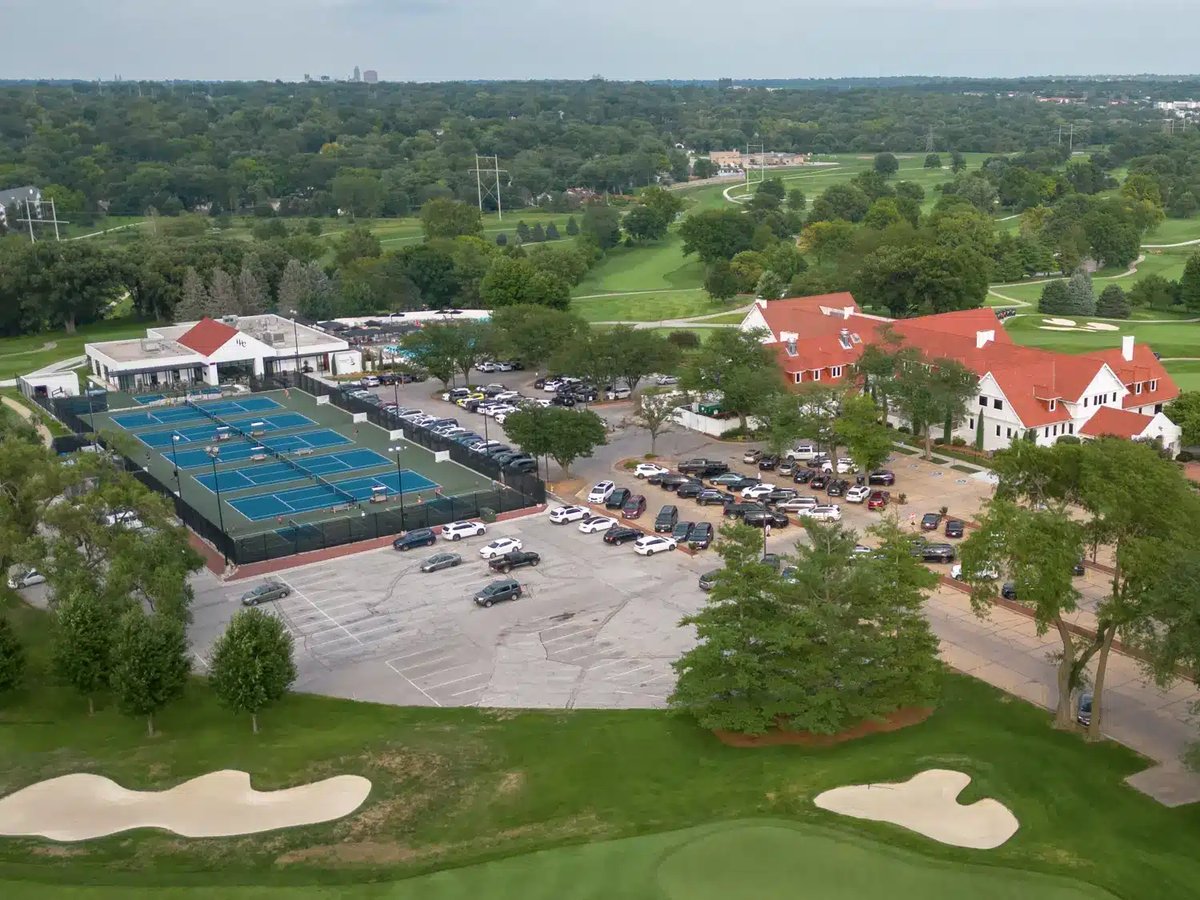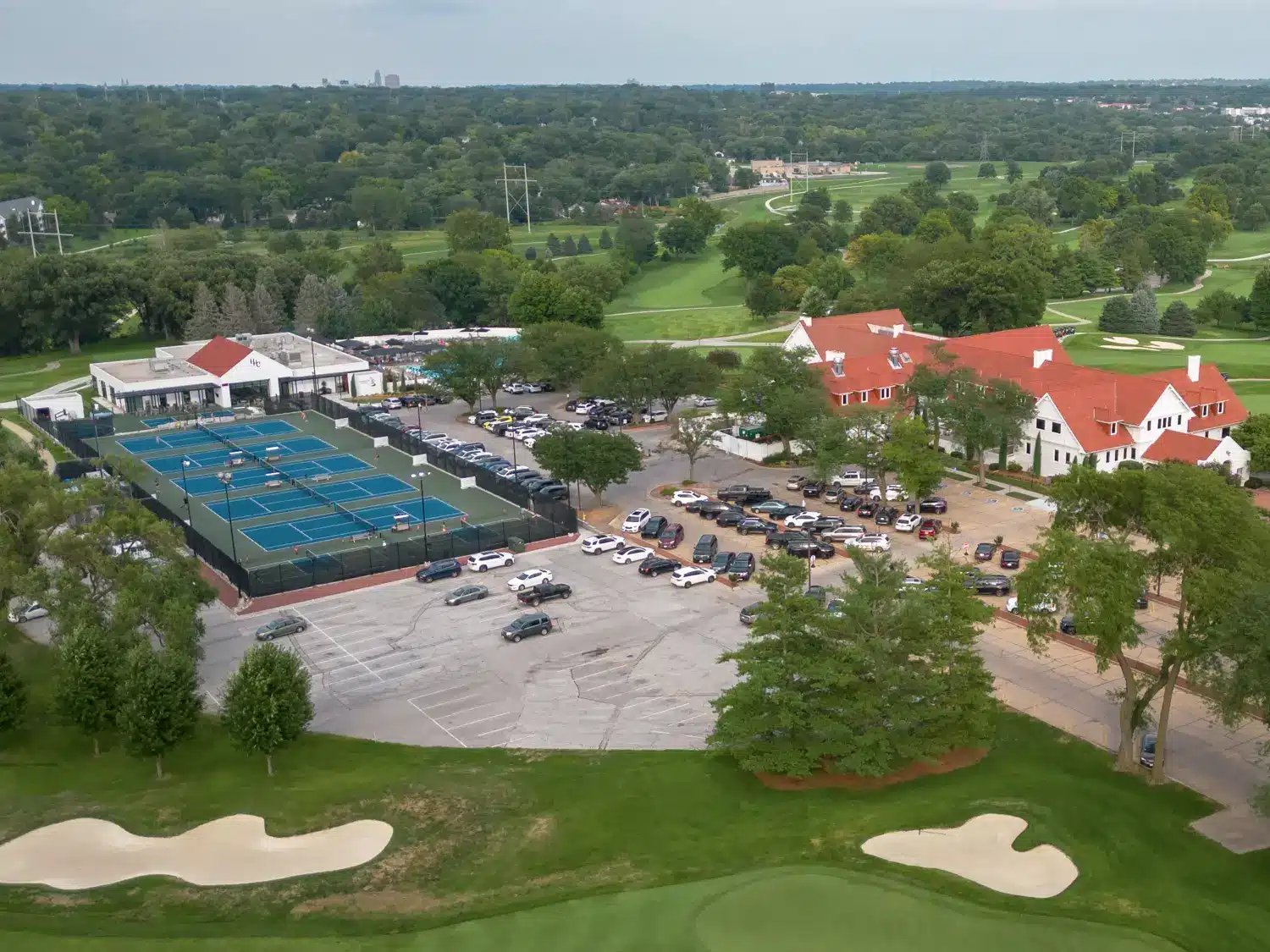 With five hard courts shielded by a heated-air dome, programming for junior and adult players, and a nearby pro shop for all your equipment needs, Happy Hollow has it all. The club's commitment to fostering a sense of community among its members adds an extra layer of enjoyment to your tennis sessions.
Shadow Ridge Country Club
Located in West Omaha, Shadow Ridge Country Club exemplifies luxury and leisure, making it a sought-after destination for tennis enthusiasts. The club's three well-maintained, championship-level courts are shielded from the elements with windscreens and promote nighttime play through their lighting.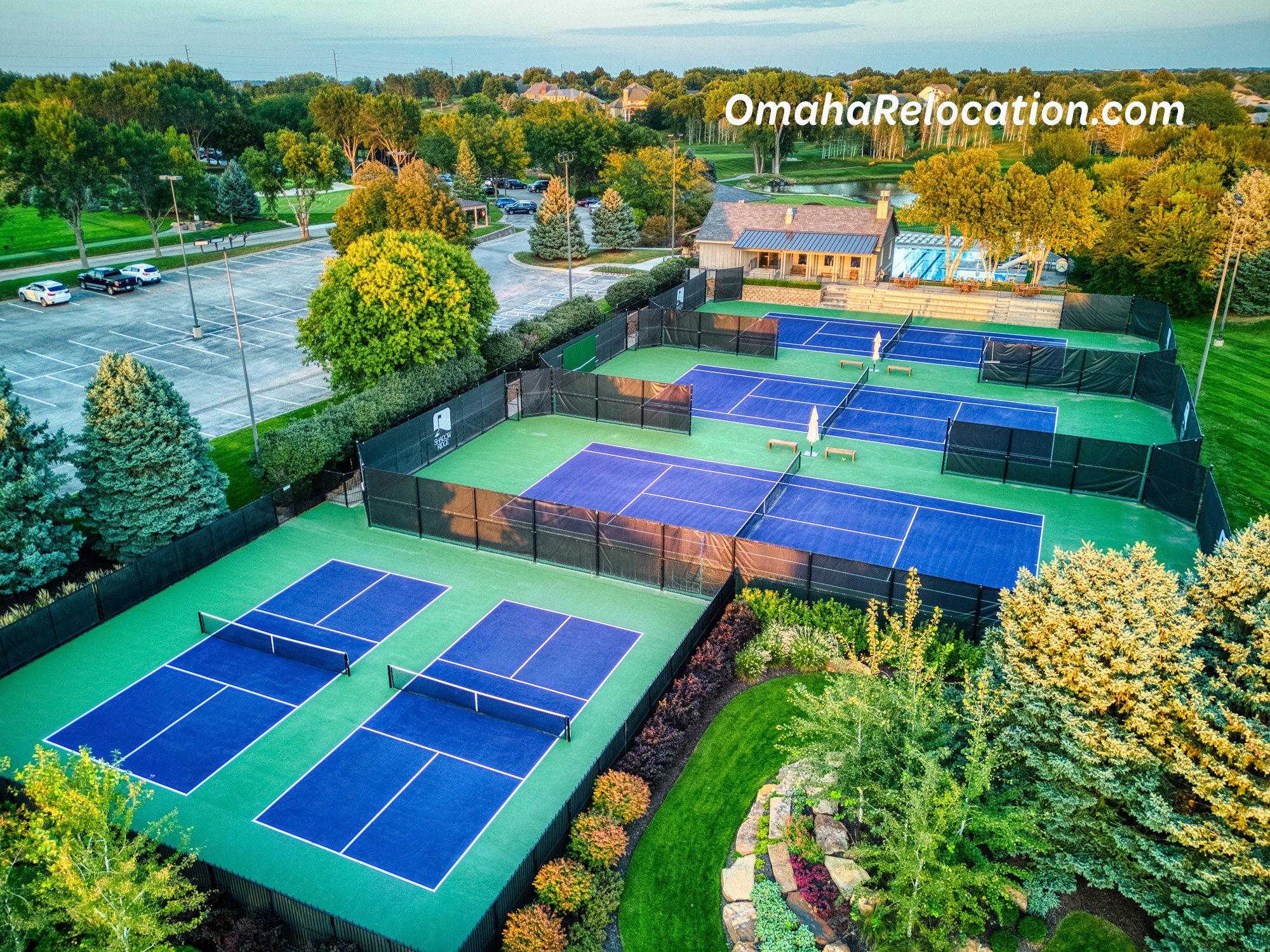 Together with the elegant surroundings of the club as a whole, these courts create an environment of sophistication and refinement that enhances your tennis experience. Whether you're seeking challenging matches or simply want to unwind with a game of tennis, Shadow Ridge Country Club offers the perfect backdrop.
Oak Hills Country Club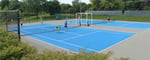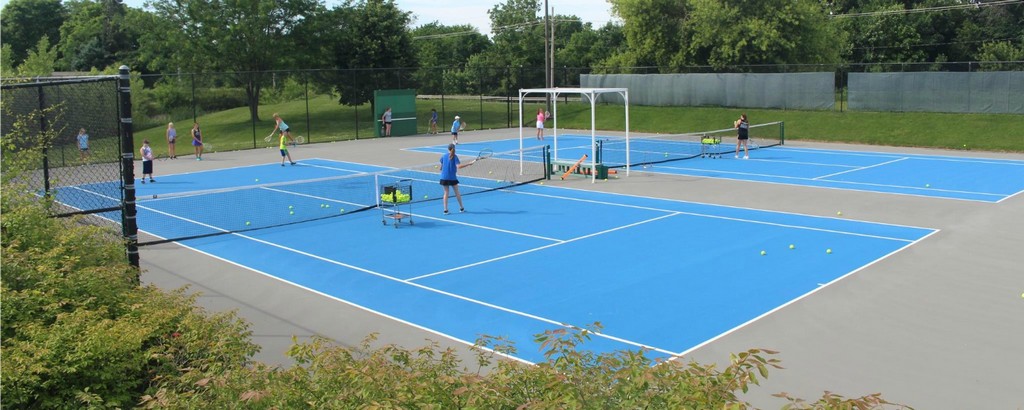 Nestled within Millard Heights, the Oak Hills Country Club offers a range of recreational opportunities, including tennis. The club's commitment to providing exceptional amenities extends to its three hard tennis courts, which are designed to cater to players who appreciate quality and comfort.
Engage in friendly matches, take lessons, experience clinics, or participate in tournament and league play – Oak Hills Country Club has it all. And keep your eyes peeled for the club's annual summertime tennis events, which are intended for players looking for some serious fun!
Champions Run
Without a doubt, Champions Run lives up to its name by offering a tennis experience that stands out in Omaha. With top-tier facilities and a focus on promoting an active lifestyle, this club is a haven for those who are passionate about the game.
Its five newly resurfaced and lit tennis courts are perfect for players of any age or skill level. Plus, the club aims to promote community and family play through regular social events. Whether you're playing for fitness, competition, or a fun Saturday afternoon with the fam, Champions Run provides an inviting environment to enhance your tennis skills while having a ball.
Tennis Leagues and Groups
Apart from the leagues offered by the private establishments above, there are also multiple opportunities for friendly intramural competition through other Omaha organizations.
Omaha Parks and Recreation Tennis Leagues
In addition to hosting several tennis courts, the Omaha Parks and Recreation Department offers a winter tennis league that caters to adults of higher skill levels (3.5-4.0). With 10 weeks of singles play and regular ladder rankings, this league is perfect for amateur players looking for a fantastic platform to connect with fellow tennis enthusiasts.
West Omaha Women's Tennis League
Empowering women through tennis, the West Omaha Women's Tennis League offers a supportive and engaging environment for female players. This league combines friendly matches with a sense of camaraderie, creating a space where players can enjoy the game while building lasting connections.
Combining league and tournament play with social events and philanthropic involvement, this league is an ideal choice for any woman looking to enhance her tennis skills while making friends.
Conclusion
Omaha's tennis community is thriving, with a wide array of public and private tennis courts that cater to diverse preferences. Whether you prefer the scenic charm of public parks or the premium facilities of private clubs, there's a court for every type of player.
On top of that, the variety of tennis leagues and groups allows you to connect with fellow enthusiasts and take your tennis journey to new heights. So, whether you're a novice seeking to learn the basics or a seasoned player aiming for excellence, Omaha's tennis courts and communities have something exceptional to offer. Get out there and get playing today!