June Events in Omaha
I have helped many families moving to Omaha. Contact me if you have any questions about the Omaha area or need help buying a home.
June is one of the my favorite months in Omaha. Winter is over. The city has turned green and the weather is usually gorgeous (although you may get some thunderstorms). And, it's one of Omaha's busiest months. From the beginning of the month to the end of the month there are tons of annual events to keep your family occupied week after week!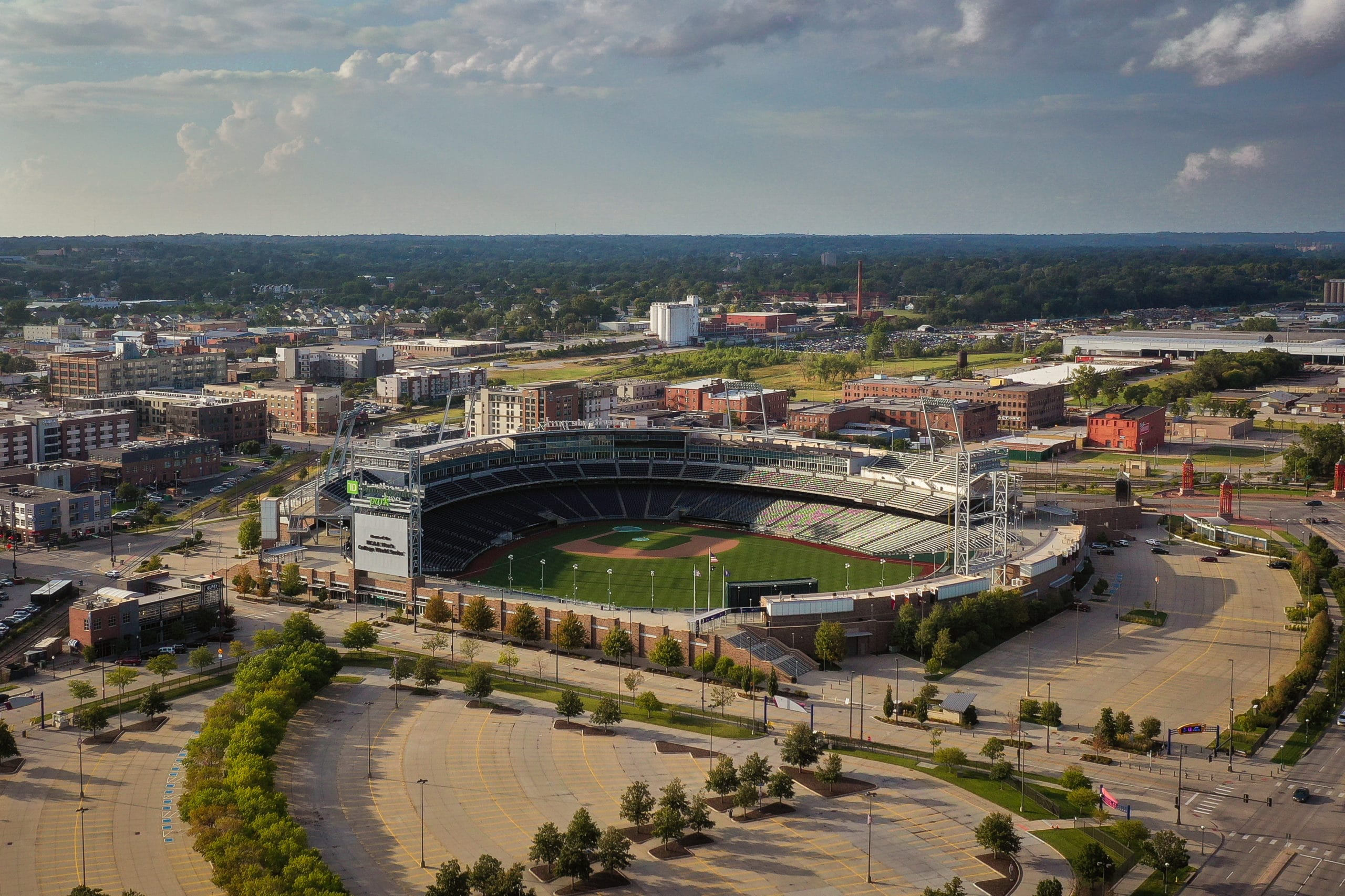 Spring is here! And, there's something about this season that makes you want to get out there and do something. Whether it's deep cleaning your house, biking at the park, or spending the day at the zoo with your family, Omaha is never lacking for things to do!
But, if you're looking for something a little different to fill your days this June, ‌try one of Omaha's annual events. Each year, Omaha natives embrace art, sports, food, celebration, and more through the city's long roster of yearly activities. June is especially full of these memorable events, because the season is perfect for outdoor or indoor excursions.

All dates for events taking place in June 2022 (will be updated for 2023 when dates available.)*
20+ Things to Do Around Omaha in June
If you or your family loves sports, catching a Storm Chaser minor league game is a great choice for a day of fun! They're playing at Werner Park here in Omaha June 1-6 and 15-20. So, there are tons of games to choose from.
In addition to the classic, All-American baseball experience, Werner Park also has a bar, basketball court, and family fun zone! And, if you have a child with autism, the stadium provides Autism Action sensory kits to ensure the whole family enjoys the eventful day.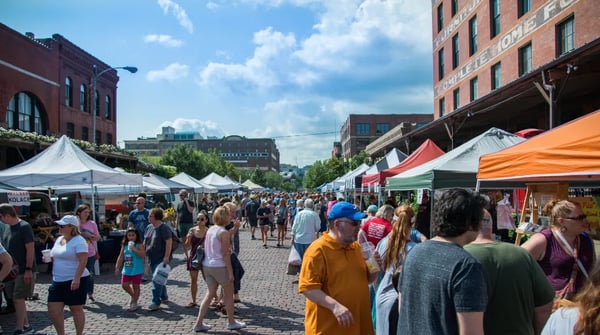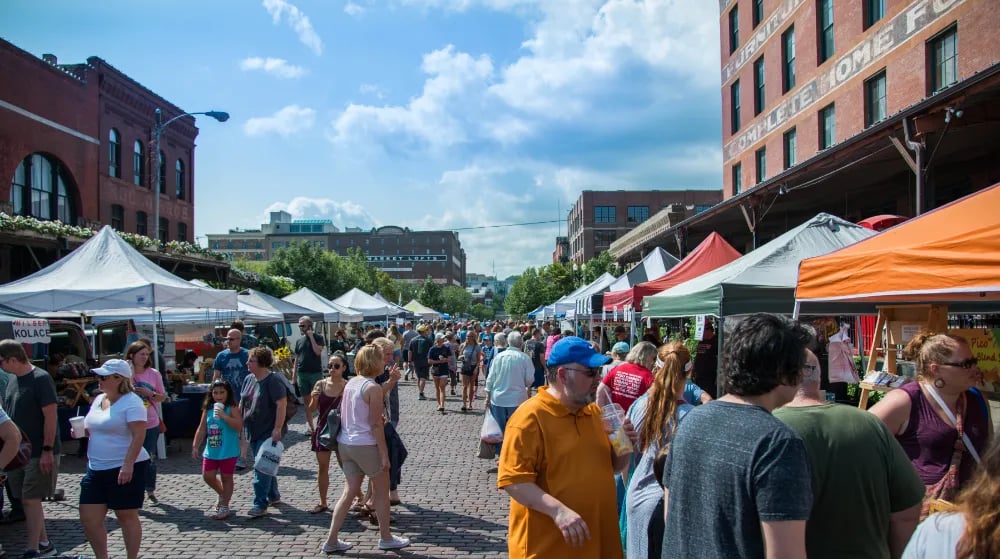 The Omaha Farmers Market is another event that runs all summer long! It's every Saturday at the Old Market and Sunday at Aksarben. Not only will there be tons of fresh produce for sale, but many popular local vendors will be in attendance, like Hardy Coffee Co, Omaha Soup Company, Volcanic Peppers, Culprit Cafe, and so many more!
Every week is an adventure at the Omaha Farmers Market. Get some produce and local wares this summer while catching some vitamin D at the farmers market.
If you love food, Taste of Omaha is the event for you. Restaurants from all over the city will showcase their best dishes in Elmwood Park for you to taste. In addition to great food, there's exciting entertainment, including family fun activities and five music stages. This event is totally free and one of Omaha's absolute best festivals!
The Greater Omaha Rotary Car Show is a great way to spend the day! Look at old cars, bring your own car, or browse the Certified Transmission Car Museum. This is a charity event that raises money for school scholarships. They'll have a raffle and plenty of concessions, along with the old hot rods. It's a great way to spend the day!
Every year, Trek hosts pride-themed bike rides across the country, and Omaha's ride is in June! It's a casual, no-drop ride that is fun for riders of all ages and skill levels. Trek will provide snacks and drinks as well as free swag. There will also be exclusive merchandise to raise money for local LGBTQIA+ nonprofits. Grab your bike and head to Midtown for this fun ride for a great cause!
The Bags of Fun Golf Tournament will take place at the Indian Creek Country Club this June! Sponsors and tournament goers raise money for Bags of Fun, which is an organization that packs backpacks of toys and games for kids battling life-threatening illness or injury. This is a great event to support kids and families that spend too much time in hospital rooms and deserve a little more fun in their lives!
Elkhorn Days this year is 80s themed! There are so many fun things planned for this three-day event. Hot-air balloon rides, a drive-in movie, live music, fireworks, a parade, and more family fun fill the impressive festival schedule! It's all taking place in downtown Elkhorn, so stop by for an exciting and memorable weekend.
Glitter and Glam Adult Prom – June 10
If you're willing to drive a tad outside the Omaha limits, the Glitter and Glam Adult Prom in Glenwood, IA is a total blast. Relive those glory days by attending a prom made for all of us 21+. They play tunes from the 70s, 80s, and 90s, host a best-dressed contest, and serve alcohol. This makes it way more fun than the average prom. And, guess what? You have no curfew! Let's party!
The Omaha Summer Arts Festival returns every June in Aksarben Village! There's live music, galleries of art, and pop-ups. The best part? They're all local and independent artists. This event also hosts special events for kids and teens wanting to dabble in some fun art projects or display their crafts! If you're in the art scene, this event is a total must.
"Keep Kids Alive: Drive 25" is an organization that aims to protect kids from traffic related death and injury. The run is both to raise awareness and remember those who have died in traffic incidents. You can walk or run the 5k as an individual or team. And, you can even run it virtually if you don't live nearby. It's a great fundraiser for a worthy cause close to us all!
Are you a Potterhead? If so, this event is all about you! At the beautiful Bellevue Berry Farm is a Harry Potter inspired festival. Drink Butterbeer, find the perfect wand or broom, dress up in your Hogwarts-inspired cosplay, and ride a unicorn!
If you have kids who love the Potterverse as well, they've got kid-themed activities and circus performers for some wholesome family fun. You won't want to miss this magical weekend event!
The second Saturday of every month is the Spring Fling Market! There are vendors, crafters, artists, and live music at this lively event on Farnam. It goes from noon to nine each month and hosts a wide variety of summer activities! Bring your friends, shop, eat food, and enjoy the entertainment for the perfect summer afternoon.
If you love baseball, you already know all about this event. This is the biggest event in baseball, and it happens every year at the Charles Schwab Field. Watch the tournament, tailgate, and enjoy classic baseball concessions! And, while you're here, explore a little! Experience history right here in Omaha at the College World Series.
Celebrate the rich heritage of South Omaha with PolishFest! They have an outdoor beer garden stocked with a huge selection of Polish beer and other drinks. While there, you can dance to polka music, eat pierogies and sausages, and grab your PolishFest merch! It's a great event to experience the beauty of Polish culture!
The Omaha Freedom Festival is a roaring Juneteenth celebration in North Omaha! There are two stages: a "Main Stage" and a "Kidz Zone." At the Main Stage, you can expect local bands, inspiring speakers, and a big concert on Saturday evening! The Kidz Zone will have a bubble show, a science showcase, and a bike raffle! It'll be a great day to commemorate the emancipation of slaves and celebrate Black culture.
Every year, the Women's Center for Advancement honors extraordinary women who have made an impact in the Omaha community. The Tribute to Women Luncheon is an empowering afternoon of comradery and celebration with female leaders in the Omaha metro.
If you're an avid quilter, the annual Omaha Quilters' Guild Quilt Show is a must! They provide a pattern and a set of guidelines, and quilters try their hand at creating the "opportunity quilt." Quilts are entered into the show and judged by quilting experts!
Besides the competition, they'll have a variety of vendors selling sewing supplies, fabric, crafts, and, of course, quilts! Come on over to the LaVista Conference Center June 23-25 for a spirited quilting extravaganza!
Farmers markets and vendor fairs are a lot of fun, but they mostly take place in the mornings and early afternoons. If you're more of a nightlife kind of person, the Night Market at Midtown Crossing is a great event! From 6:00 pm – 10:00 pm on Friday June 24th, there will be vendors, live music, outdoor games, and food! If this sounds up your alley, mark your calendar for the Night Market!
The Out of the Darkness Omaha Walk is another fundraiser for a great cause! The Out of the Darkness charity supports those who have been affected by mental health conditions or suicide by hosting the walk and raising money for suicide prevention. The walk provides a space for remembrance, hope, and support to those suffering with a loss or experiencing mental health challenges themselves. Come for a powerful day of community and fundraising.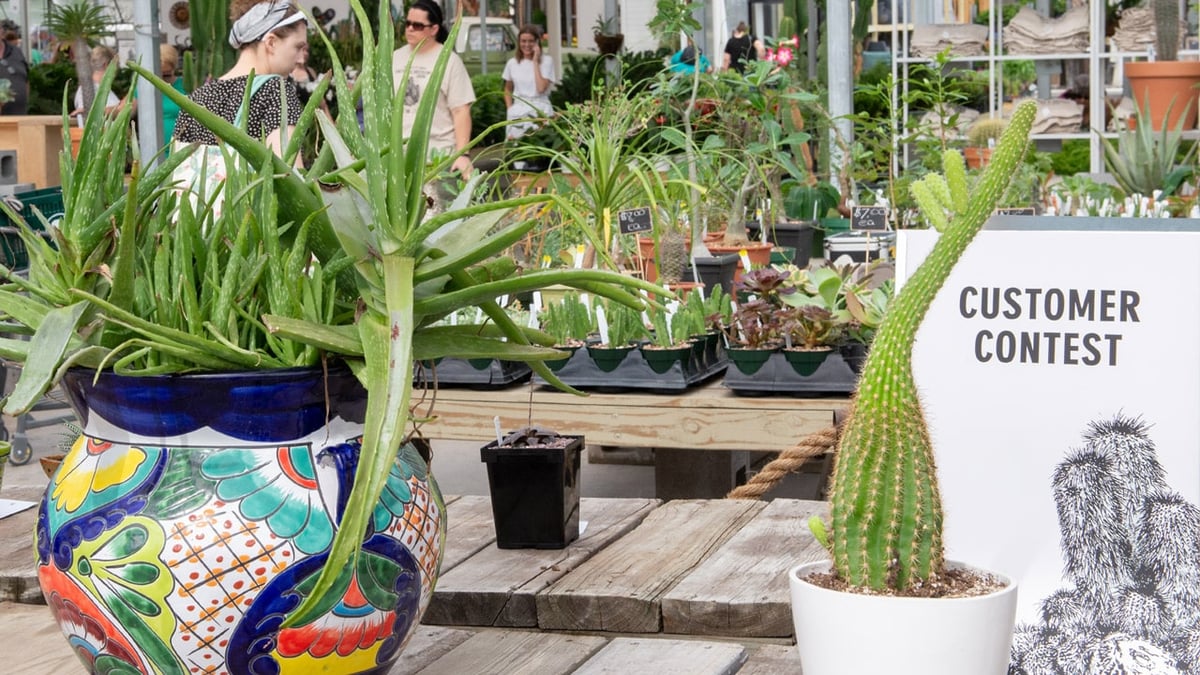 Mulhall's is a nursery and landscaping business that has been hosting the Annual Cactus + Succulent Show for nearly two decades. At this event, they host bizarre cacti and succulents as well as specialty growers and plant collectors.
If you are a plant collector or grower, you can bring your own cacti and succulents and enter ‌their plant show. You'll have the chance to win Mulhal's gift cards if you're in one of the top spots. If competition really isn't your thing, come enjoy the plants, pot your own succulents, and visit the many local pop-ups like Cone Flower Creamery and Clay Club Ceramics.
Whether you're looking to make a difference or spend some quality time with friends and family, Omaha has an event in June to fit your summer goals!
June is packed with exciting and powerful events in the Omaha metro area. It's the perfect month to get out of the house, enjoy the beautiful weather, and make some lasting memories with friends and family. Now that you've got this list, which event will you be attending this month?