50+ Things to Do Around Omaha in April
I have helped many families moving to Omaha. Contact me if you have any questions about the Omaha area or need help buying a home.
As a thriving, bustling town, Omaha is filled with exciting activities throughout the year. From yoga in the park to musicals and comedy shows in the theater, Omaha has dozens of opportunities for unforgettable experiences for both long-time residents and first-time visitors.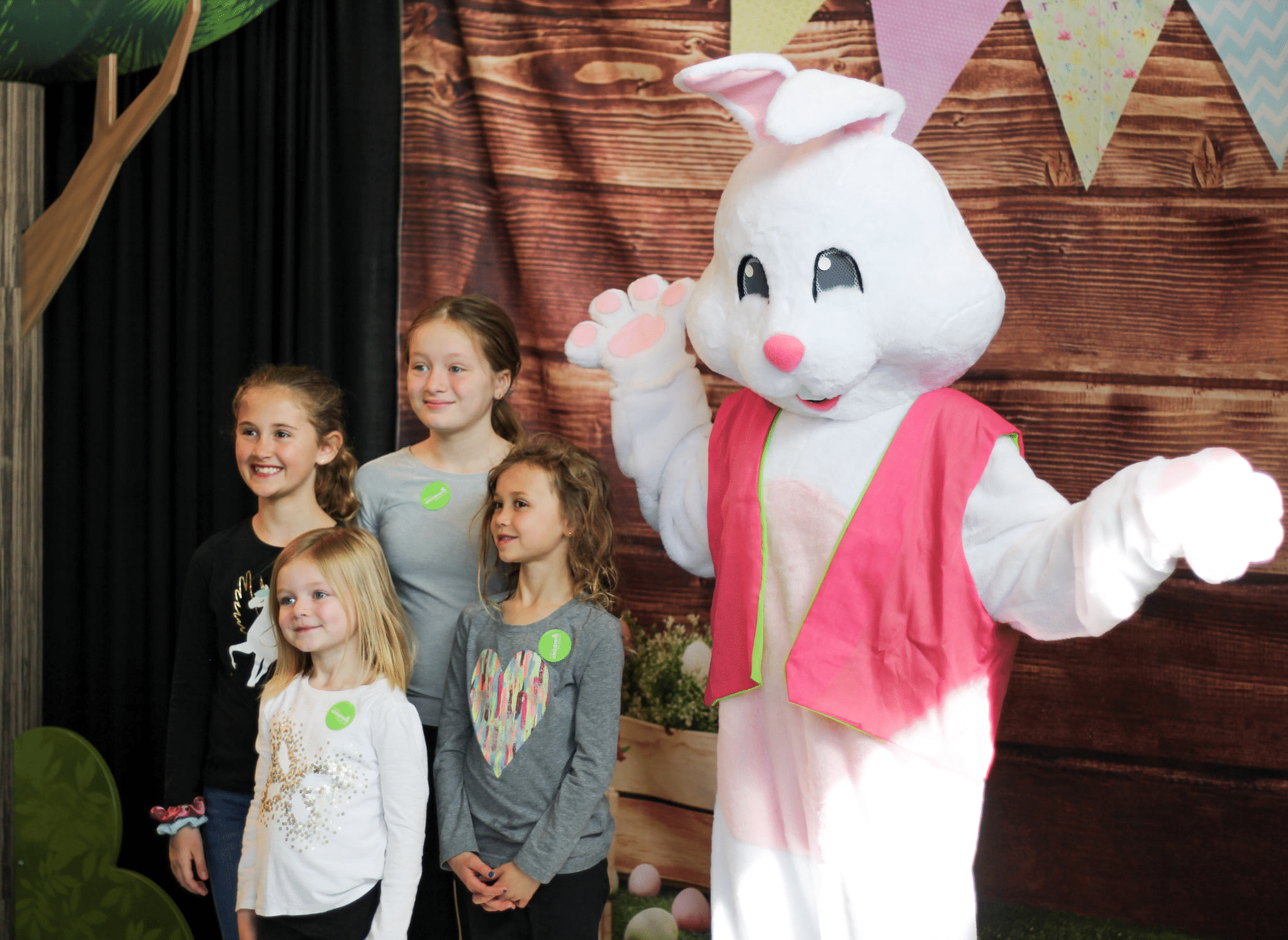 Whether you want to go exploring with your kids or experience a raucous concert with friends, there's an event for you this month! Here is our list of 50+ things to do around Omaha in April:
50+ Things to Do Around Omaha in April
If you or your kids have ever wanted to learn more about jets, drones, and other flying things, this free exhibit at the Strategic Air Command and Aerospace Museum (popularly known as the "SAC Museum") is right up your alley! Open from 9:00 am – 5:00 pm, this exhibit gives your family the chance to experience the science and history of flight firsthand.
Translated as "Mexican Costumes," this series of silkscreens by Guatemalan artist Carlos Mérida can be viewed at South Omaha's El Museo Latino between 11:00 am – 5:00 pm. This is a perfect opportunity to learn about other cultures and enjoy some unique art pieces in the meantime.
One of Omaha's most distinguished landmarks, the Joslyn Castle is open for video and walking tours for groups of up to ten people. That means you can once again enjoy this historic mansion in all its baronial glory. While adult tickets cost $10 apiece, Joslyn offers discounted tickets for students, military service members, and senior citizens.
Castle tour hours are below:
Sundays: 1:00 pm, 2:00 pm, 3:00 pm
Monday: 10:30 am, 12:30 pm
Thursday: 1:00 pm
In addition to the castle tours, the gorgeous gardens (which feature seasonal floral displays and other beautiful features) are open to the public during business hours. So whether you're planning a tour in advance or just happen to be in the neighborhood, you can pop over and wander the grounds at your leisure.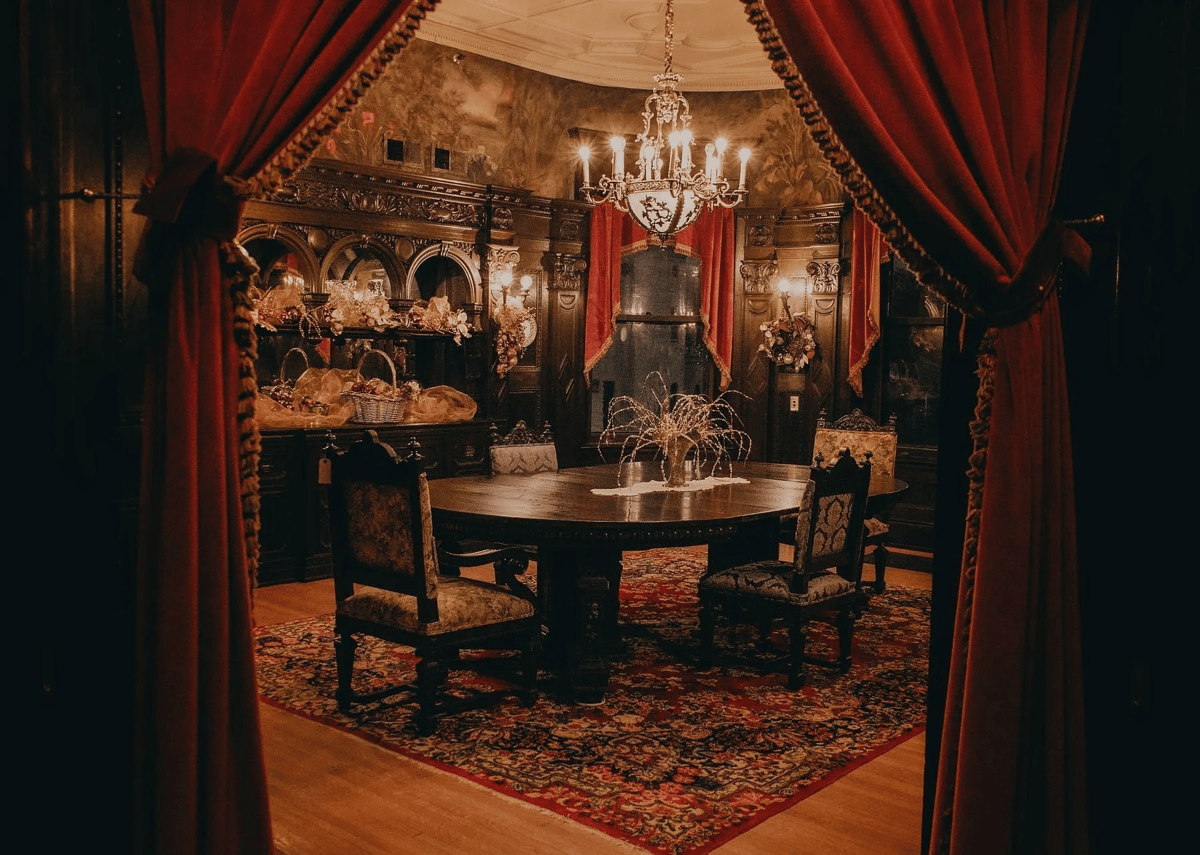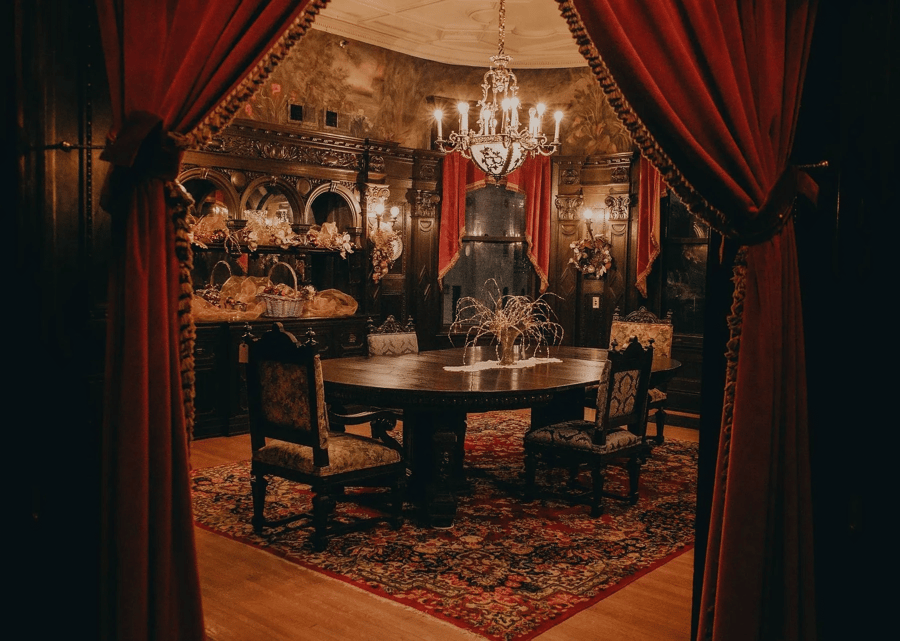 As part of the revamped Gene Leahy Mall, the RiverFront offers multiple recurring classes throughout the year. One of these regular events is an hourlong yoga session that starts at 9:00 am and takes place on the lovely Downtown Green.
There, Omaha's Lotus House of Yoga offers a free session of vinyasa yoga, complete with music. The class is meant to be suitable for yoga beginners, experts, and everyone in between.
Wednesdays are the night to have your funny bone tickled. At 8:00 pm, the Backline Comedy Theatre hosts an open mic night that gives comedians of all stripes a mere four minutes to leave the expectant crowd in stitches. And the best part? This uproarious event is free!
As if cracking up the crowd on Wednesdays wasn't enough, the Backline Comedy Theatre also hosts an improv comedy competition every Friday at 7:00 pm. That means that, at a $10 ticket price, you can expect the unexpected in terms of antics, shenanigans, and overall funny business.
A lot of the upcoming events in Omaha are all-ages and kid-friendly. Sometimes, though, you want to get out with your friends and have a blast with grown-ups. Instead of a party bus escapade, why not try out Omaha's famous Ollie the Trolley?
Their Saturday morning Bloody Mary Tour gives you the chance to enjoy a marvelous brunch, delicious Bloody Mary drinks, and a three-hour (10:30 am – 1:30 pm), adults-only rolling tour throughout Omaha. What's not to love?
If you know anything about Omaha, it's that our zoo is a top-notch, world-famous institution that's also a great place to take the kids. To celebrate the Easter season, Omaha's Henry Doorly Zoo is hosting a family-friendly egg hunt and meet-and-greet breakfast. Between 9:30 am – 11:00 am, both members and nonmembers will be able to enjoy this Easter treat!
Right next door to the Henry Doorly Zoo, Omaha's Lauritzen Gardens is also offering an Easter egg hunt! Between 9:00 am – 5:00 pm, your family can smell the spring flowers as you solve patterns and track down the Easter Bunny's missing 14 eggs. There are even extra-special golden eggs that will net you a special prize if you or your kids find them before the other guests!
Contemporary art in Omaha has a home at the Old Market's Bemis Center, where up-and-comers and established artists alike can exhibit their best pieces at a venue where admission is free. Currently, the Bemis Center is exhibiting Elizabeth Kley's multimedia display of ceramics and prints.
This event, which is open Wednesdays – Sundays (11:00 am – 5:00 pm, with extended hours to 9:00 pm on Thursdays) is a must for art lovers everywhere!
The Durham Museum is a must-see locale for any visitor to Omaha. From the grandeur of the historic Union Station to the intrigue of the individual exhibits, the Durham is a cherished piece of Omaha history. The museum is open during the following hours:
Sunday: 12:00 pm – 4:00 pm
Tuesdays – Saturdays: 10:00 am – 4:00 pm
Closed on Mondays
For the first half of April, the Durham is featuring the Hall of Heroes, a traveling exhibit centered on the history of superheroes.
Fans of the original 1960s Batman TV show will have the chance to snap a picture next to a full-scale replica of the Caped Crusader's Batmobile, and your kiddos will be able to pose next to favorite heroes such as Superman, Black Panther, and Wonder Woman. And you just might learn a little pop culture history while you're having all this fun!
Lauritzen Gardens is at it again with this awe-inspiring series of sculptures. Replica sharks, penguins, and other sea critters are on full display amidst the gardens' ornamental grasses and crocus flowers. Perhaps most poignantly, these sculptures have been constructed with marine debris.
That means you can simultaneously appreciate the artistry of the sculptures while thinking about the importance of supporting conservation efforts around the world. Kids and adults alike will be impacted by this educational activity.
This moving exhibit is just another reason to make a visit to the Durham Museum. Over two dozen photos display the history of rural Nebraska's most impressive population of African-American settlers, the DeWitty (aka "the Audacious"). This activity is perfect if you and your family love learning about Nebraska's surprisingly storied frontier history.
Like with the Hall of Heroes, the Durham Museum boasts another nostalgia-based exhibit. This time, the pop culture pieces are part of a wide collection of themed lunchboxes. If you ever toted around a Superman lunchbox as a kid or had a classmate who never left home without his Star Wars-themed lunch pail, you'll be taken back to a different time with this display.
The Omaha Children's Museum is a magical yet educational place for kids all over the Omaha metro area. To celebrate Easter weekend, the OCA is giving children the opportunity to build their own crafts, decorate Eastern European-style Easter eggs, and even meet the Easter Bunny himself! Just be sure to stop in while the big bunny is on the scene (between 10:00 am – 3:30 pm all three days).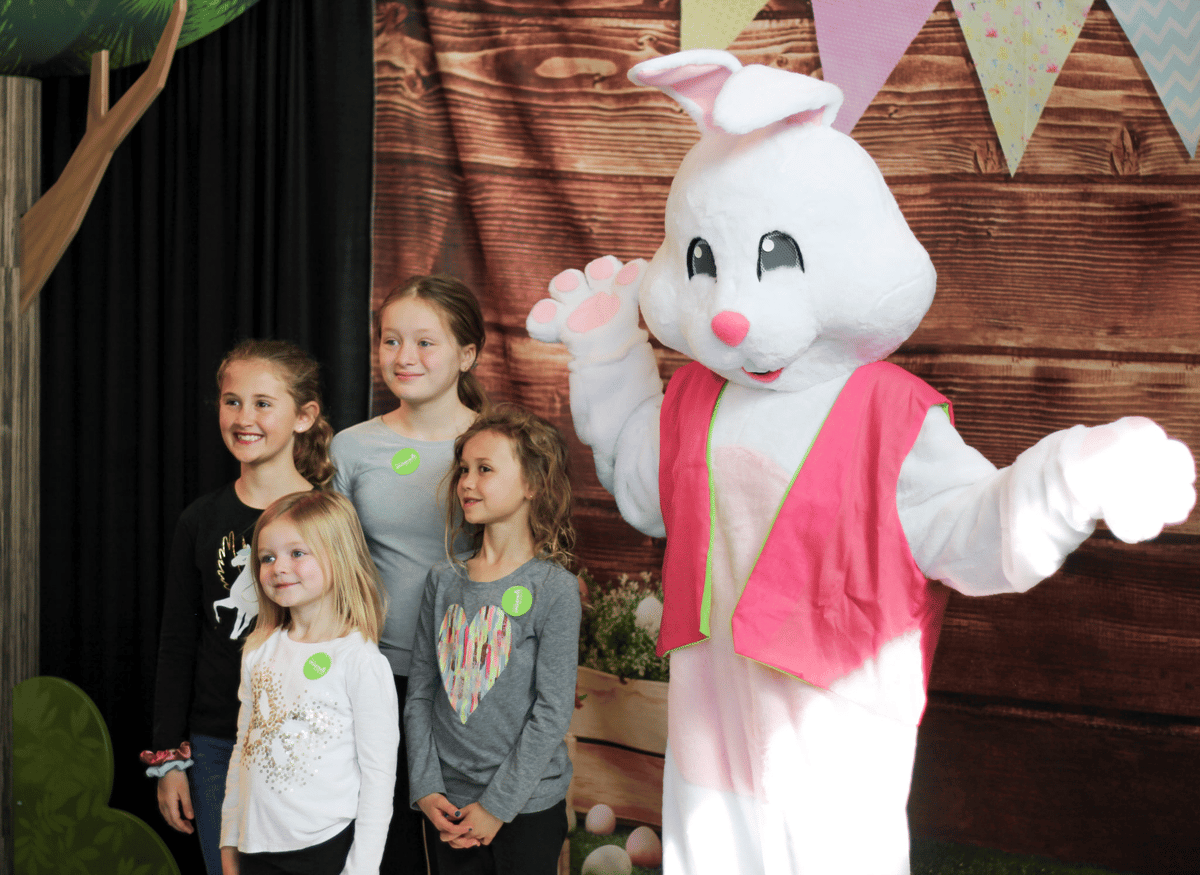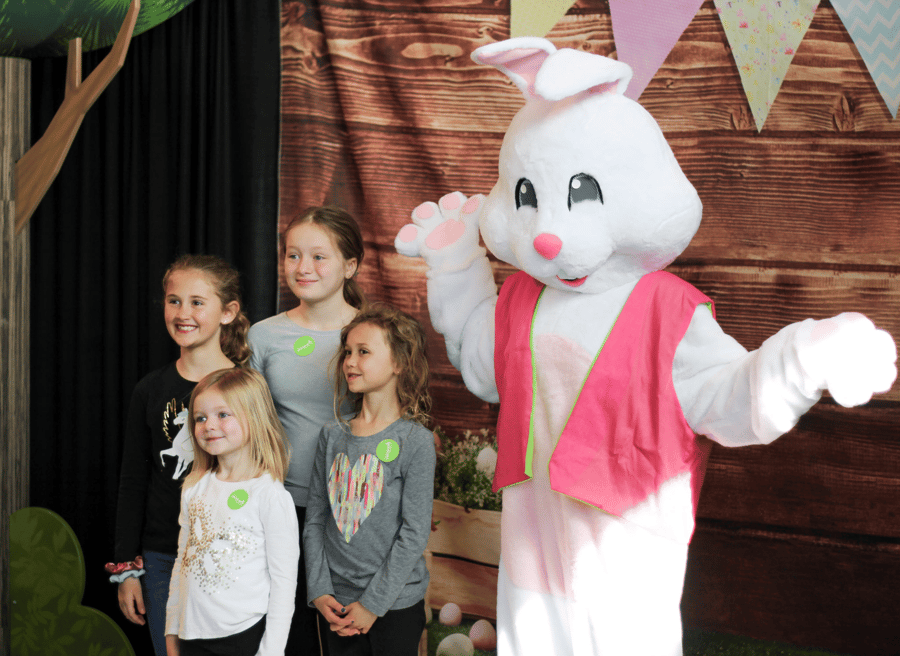 Omaha Lancers in Ralston – April 7th, April 14th, & April 16th
Omaha's junior league hockey team is nearing the end of its regular season, with only nine games in the month of April to cap off the year. Three of those games (the dates listed above) are scheduled home games.
That means if you want to see the Lancers face off against the Lincoln Stars (April 7th at 7:05 pm), the Waterloo Black Hawks (April 14th at 7:05 pm), or the Des Moines Buccaneers (April 16th at 4:05 pm) at the Liberty First Credit Union Arena in Ralston, grab a ticket now before they're all sold out!
Maybe you've always wanted to learn a new dance style but never knew where to start. Fear no more! Howard's Charro Café features a regular "Salsa Saturday" event that combines an evening social hour with an in-person salsa lesson. So show up after 8:00 pm, sip a drink, and learn how to dance 'til you drop in this vibrant setting!
This free, two-hour romp (from 2:00 pm – 4:00 pm) at the renovated Gene Leahy Mall will give kiddos a chance to chase after Easter eggs, win candy and prizes, and maybe even catch a picture with the Easter Bunny. Just keep your eyes peeled for that fluffy-tailed scamp over on the Downtown Green!
Some activities are a bit more down-to-earth and slower-paced. For those 55 and up who still want to enjoy some of nature's most scenic sights, Fontenelle Forest offers an hour-long lecture (from 10:00 am – 11:00 am) at the Nature Center.
Attendants can sip on coffee and munch on snacks while learning about the best ways to spot some of Omaha's most common butterflies. They can even receive tips on how to encourage a larger butterfly population in their own backyards!
The Holland Center doesn't just feature special musical performances and stand-up comedians. It also has literally out-of-this-world features, such as this National Geographic Live event hosted by former International Space Station Commander Terry Virts. At 7:30 pm, this real-life space explorer will share some of his best stories from his 16-year career as a NASA astronaut.
ZZ Top – April 12th
It's hard to go wrong with a classic. The Orpheum Theatre is hosting this iconic rock trio for one night only at 7:30 pm. The legendary act will be opened by Southern singer-songwriter Tim Montana, who cowrote his single, "This Beard Came Here to Party," with ZZ Top's Billy Gibbons.
Whether you can't get enough of the trio's blues-inspired sound or just love their famous beards, this event is a can't-miss show!
Some shows simply have to be seen to be believed. This seven-player event, "A Simple Space," starts at 7:30 pm and features a half-dozen acrobats pushing their bodies to the limit, all so they can wow their audiences. With a preference for intimacy rather than sheer spectacle, "A Simple Space" is perfect for anyone who loves acrobats performing on the edge.
This hourlong event at the Blackstone Theater (8:30 pm – 9:30 pm) brings together the Midwest's most talented comedians for an unforgettable night of laughter and hilarity. Your friends, coworkers, or significant other would all love a seat at the table for this hilarious showcase of pure comedy gold.
After the hustle of a busy workweek, why not take a load off with a peaceful hike through Fontenelle Forest at sunset? As long as you and your family can handle 90 minutes of easy-to-moderate trails (which starts at 7:00 pm), this hike will be a relaxing journey through some of the best wildlife that the forest has to offer.
As the Union Omaha Soccer Club prepares to face off against foes such as the Central Valley Fuego FC and the North Carolina FC this month, the team also wants to stop in at Fontenelle Forest and meet the fans. Any soccer-crazy kiddos in your household will jump at the chance to get autographs from the players and meet Orion the Great Horned Owl during this two-hour (2:00 pm – 4:00 pm) meet-and-greet!
This musical show, based on a Newberry Medal-winning children's book, is an hourlong, all-ages play at the historic Rose Theater.
In this heartwarming story, your whole family will follow protagonist CJ as journeys with his Nana from her church to a soup kitchen they are going to volunteer at. As CJ observes the diverse people on the bus, he learns more about his big-city neighbors than he could have ever imagined.
The Omaha Community Playhouse is bringing camp, nostalgia, and Motown musicality back into the spotlight with their performance of this cult-classic dark comedy-musical. Though not suitable for the youngest kiddos, Little Shop of Horrors is an off-Broadway hit that will have you laughing as you watch flower store clerk Seymour deal with his new human-eating plant.
Having achieved over a billion views on his assorted online comedy videos, John Crist has amassed an impressive following as a clean, family-friendly comedian. For Crist's latest show, which starts at 7:00 pm, you can expect the same side-splitting humor you've seen in videos ranging from "Honest Football Coach" to "Every Parent at Disney."
Perhaps you're missing your regular beer night now that football season is well and truly over and March Madness has wrapped up. Fear not! This Sunday afternoon and evening "Beer Town USA" tour covers the best of Omaha's brewery history.
From 3:00 pm – 7:00 pm, you'll be able to board a "beer school bus" (which departs from Max & Joe's Tavern and Tasting Room) and learn from a beer historian where Omaha lands in the grand history of US beer towns!
Gallery 1516 is devoted to raising awareness of local and regional Nebraska artists. If you enjoy yummy bagels and sophisticated classical music from the pen of J. S. Bach, you'll love their ongoing Sunday music series.
With the doors opening at 11:00 am, these events are free to all. Enjoy complimentary bagels, coffee, fruit, and juice while you listen to some of the best vocalists and instrumentalists in the Omaha area!
From 1:00 pm – 2:00 pm, you can take your kiddos to be wowed at the Gene Leahy Mall during Science Sundays. At the event, little ones can interact in hands-on science activities that teach them about nature, medicine, and more, all at no cost to you. Plus, each Sunday features a different themed subject, such as icky slime or fascinating mushrooms!
Who among us hasn't wanted to dive-bomb off a couch or tussle on the carpet like our heroes in the WWE or the ECW? While you may never be able to hit the Undertaker with a Stone-Cold Stunner or knock Mick Foley down with an RKO, you can get closer to professional wrestling than you thought possible thanks to Omaha's premier pro wrestling league, PWP Live.
If you want front-seat wrestling action at Omaha prices, check out PWP's Wrestle Rama at 8:00 pm at The Waiting Room Lounge!
Frozen has been popular with kids and adults alike ever since it came out ten years ago. Since then, the musical version has taken Broadway by storm with its standout special effects, gorgeous costumes, splendid set designs, and, of course, the music that every Disney fan knows by heart.
You have just two weeks to catch the Frozen musical at the Orpheum Theater during the second half of April!
With his unparalleled skill as a bandleader, jazz pianist, and composer, Chucho Valdés has racked up over a half-dozen Grammy awards during his nearly six decades of musical experience. Come to the Holland Center for a 7:30 pm – 9:30 pm show that will impress you with the talent of this legendary Afro-Cuban performer and his supporting players.
Every third Friday at 10:00 pm is a high-energy comedy tour-de-force at the Backline Comedy Theatre. The hourlong laugh-fest is devoted to letting Nebraska's top stand-up acts wow the crowd with their best three-minute set. Whoever gets the most laughs earns the right to close out the night's show.
While the event is generally recommended for guests 18 years old and up, younger guests can attend if they're with a parent or guardian. Give your funny bone a workout with this knee-slapper of a show!
Want to test your physical limits while giving back to your community? This UNO-based running event gives you the chance to do just that! Sign up for a full 10K run, a 5K run, or even a 5K walk, with all three adult events starting at 9:00 am.
And this isn't a grown-ups-only event, either! Kids between 8-12 years old can participate in a free 1-mile run that starts at 8:30 am and will be followed by activities led by UNO student-athletes. Grown-ups can also pick up a drink at the beer garden or check out one of the three dozen vendors lined up at the Baxter Arena.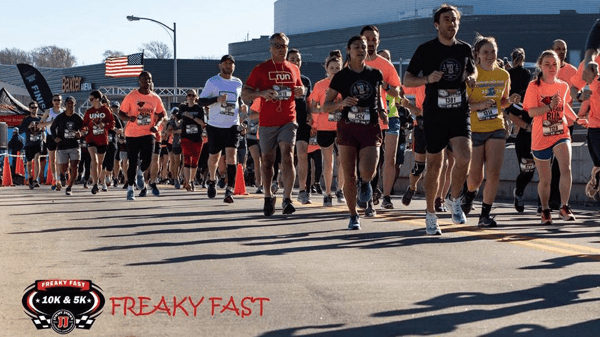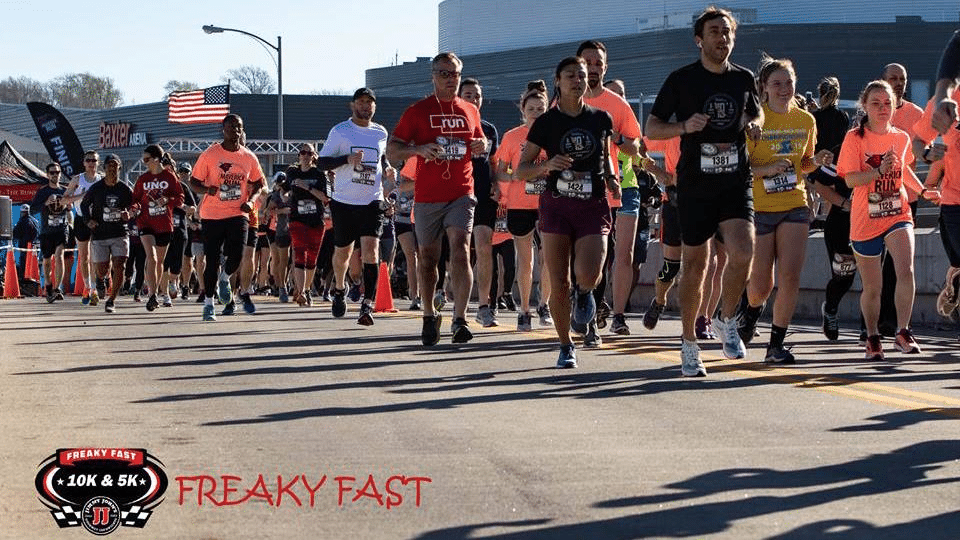 Whether you know him from his starring role in his family's sitcom, The Adventures of Ozzie and Harriet, his supporting role in the classic John Wayne Western Rio Bravo, or his many rock-and-roll hits, Ricky Nelson left an indelible mark on American pop culture.
His twin sons, Matthew and Gunnar, will honor their Rock and Roll Hall of Fame father with renditions of his hit songs, stories, and more at The Slowdown. This 8:00 pm event is the perfect show for the "teen idol" fan in your household!
Believe it or not, the Temptations have been harmonizing and making hits for over 60 years! The hit vocal group is happy to celebrate their longevity in true Motown style. Head to the Holland Center to hear the Omaha Symphony accompany the Temptations in a series of soulful singles and chart-topping numbers.
Who ever said Omaha doesn't have a spooky side? These roughly 90-minute tours (which start at 7:30 pm) are shrouded in mystery, with a secret starting location in Old Town Bellevue that won't be revealed until after you've purchased your tickets.
During the tour, you will hear dark tales of ghostly terror and sinister horror. While not necessarily graphic, this event is nevertheless recommended for guests who are at least 13 years old.
April brings some of the most beautiful weather to our fair city, and the National Safety Council wants to give you and your family the chance to experience it! From 11:00 am – 2:00 pm at Stinson Park in Aksarben Village, your children will be able to hop in bounce houses and play games, all while learning safety tips and healthy habits at this free event!
On top of all that, Children's Hospital has donated free bicycle helmets for your kiddos, too!
Wine lovers who want to give to those in need will have the perfect chance to combine those two passions at this Radio Talking Book Service (RTBS) fundraising event.
By purchasing a ticket for this two-hour event (4:00 pm – 6:00 pm), you'll get the chance to enjoy a blindfolded wine tasting, nom on some special delicacies at the Nosh Restaurant and Wine Lounge, enter a raffle, and help raise money for this nonprofit organization that supplies audio aids for visually impaired people.
One of Omaha's most historic neighborhoods also has a ghoulish side! Midwest Paranormal History Tours is holding a relaxed half-mile tour through some of the spookiest parts of Benson. This easygoing tour is recommended for guests at least 12 years of age. Expect to meet at a secret location at 7:30 pm and uncover some of the haunted lore from Omaha history!
Come to the Holland Performing Arts Center at 7:00 pm to see four teams of high school students from Nebraska and Iowa compete for the chance to win the Nebraska Writers Collective's AWR championship title.
The event, which is the culmination of eight months of these students honing and perfecting their poetry, will be accompanied with performances by Omaha's DJ Crabrangucci. In case you're worried about cost, don't be; admission to this spoken word poetry competition is free to the public.
The Hot Shops Art Center is a unique artist collective that brings together four different studios that represent a variety of artistic disciplines: glasswork, metalwork, ceramics, and ironwork. From 5:00 pm – 8:00 pm, join the talented creatives who have put their paintings, photography, pottery, weavings, and more on display. Admission is free, though Hot Shops does recommend a $5 donation.
Near the end of the month, Lauritzen Gardens will be featuring exhibitions of two different Japanese botanical arts. Bonsai (which is focused on the purposeful growing and pruning of miniature trees) and ikebana (which is focused on the artistic arrangement of flowers) will both be on display from 9:00 am – 5:00 pm.
Wander through the gardens and soak in the exhibition of well-crafted tree displays and floral arrangements. Members of the local bonsai and ikebana societies will be on hand to answer your most pressing botanical questions.
Junkstock – April 28th – April 30th
Located just past the outskirts of Omaha in Waterloo, NE, Junkstock is a popular Midwest festival. During the last weekend of the month, Junkstock will be hosting a wide variety of "junk" vendors. Drop in to browse the collections, listen to live music, munch on an apple cider donut, sip a Bloody Mary, or find a food truck with grub that hits the spot!
If you purchase a General Admission ticket, the hours for this event are as follows:
Friday: 11:00 am – 6:00 pm
Saturday: 9:00 am – 7:00 pm
Sunday: 10:00 am – 5:00 pm
Meanwhile, the Early Bird ticket will allow you to drop in at Junkstock as early as 9:00 am on Friday the 28th. That gives you an extra two hours to enjoy all that this family-friendly, pet-friendly festival has to offer!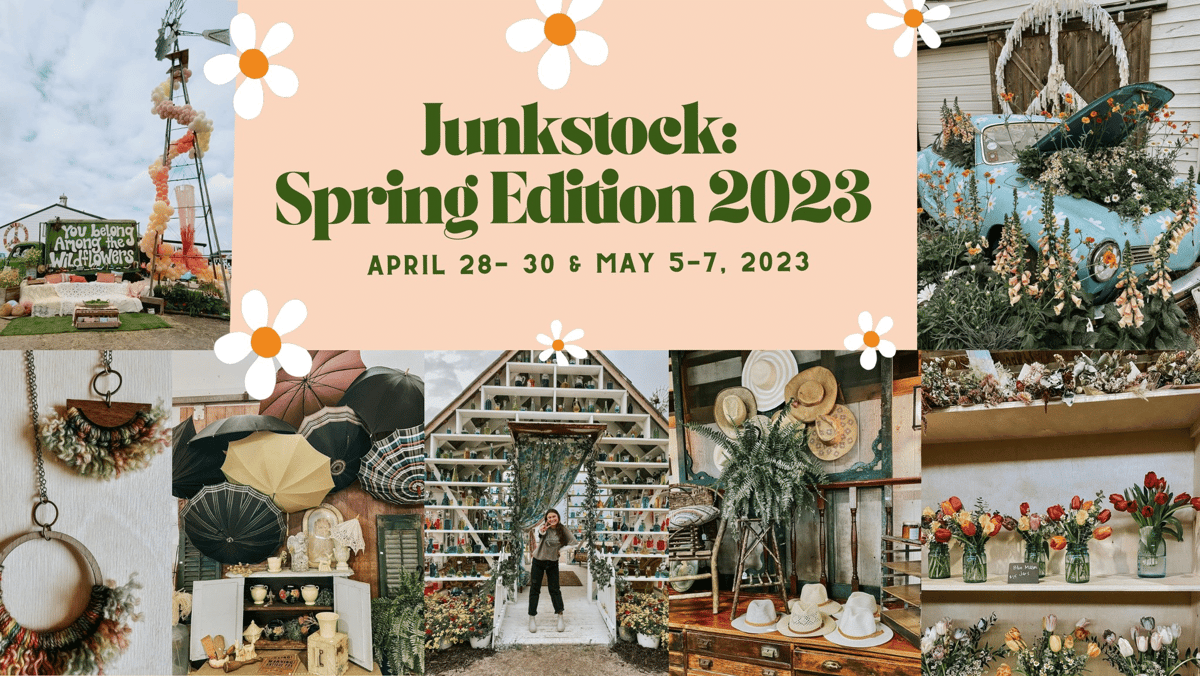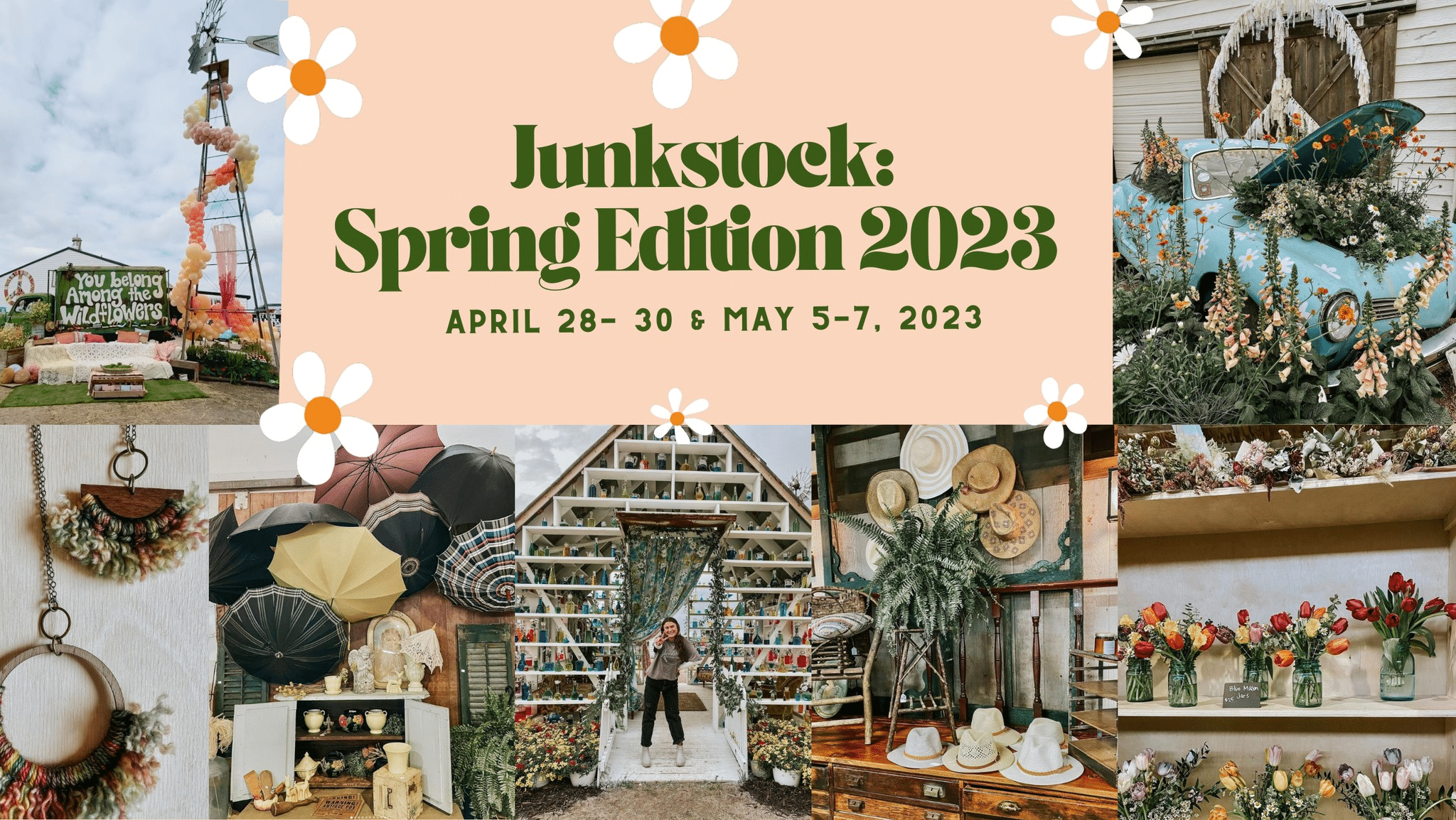 This event is all about the furry friend in your life. Whether you're looking for doggie treats from local vendors or just want to give your pet the chance to socialize with other animals, the Doggy Barket promises to be a farmers' market-style delight for man's best friend.
Park at Midtown Crossing and stop by Dewey Park between 11:00 am – 2:00 pm to give your good boy or sweet girl a bow-wow time!
As we edge closer to summer, Fontenelle Forest is looking to prepare families to enjoy the pleasures of the great outdoors. From 9:30 am – 12:00 pm, kids who are at least 8 years old will be able to experience an archery 101 course, while the whole family will have the chance to participate in yard games, a guided hike, orienteering lessons, and even yummy s'mores!
Pricing for this event is as follows:
$20 for nonmembers at least 8 years old
$10 for nonmembers between 4-7 years old
$15 for members at least 8 years old
$5 for members between 4-7 years old
Don't miss this opportunity to get out there and get exploring!
For the last day of the month, Fontenelle Forest and Omaha's Henry Doorly Zoo are teaming up to present a three-hour challenge (from 1:00 pm – 4:00 pm), for kids, adults, and seniors. There will be experts on hand to discuss birds of prey, as well as any plants or animals you may encounter during your challenge.
Members of Fontenelle Forest can attend for free, while nonmembers only have to pay the regular daily admission cost ($11 for adults, $10 for seniors, and $8 for children above the age of 2).
On top of their blogging and previous book work, Omaha natives Tim and Lisa Trudell have covered over 300 Omaha locations in their latest book, The Lost Treasures of Omaha. If you want to hear some of their favorite stories about Omaha's most interesting (and sometimes overlooked) locales, check out their hour-long lecture (from 2:00 pm – 3:00 pm).
You can either attend the lecture in person at the Durham Museum (register here; free for members, regular admission fee for nonmembers) or virtually via Zoom (no cost, but advanced registration is required).
With spring in full force, there are nearly countless opportunities for entertainment and enjoyment of the warm weather at these premier Omaha events!
As you can see, there's plenty to do around Omaha in April–not to mention every other month of the year! From off-the-wall artist collectives to pet-friendly events and opportunities for free family fun, this city is filled to the brim with awesome community activities. Don't miss out on the good times as you create your ultimate list of must-do springtime events!