July Events in Omaha
I have helped many families moving to Omaha. Contact me if you have any questions about the Omaha area or need help buying a home.
Omaha is always full of fun things to do. This is especially true in the summer! June, July, and August are packed with exciting annual events that locals and tourists alike can't wait to experience each year.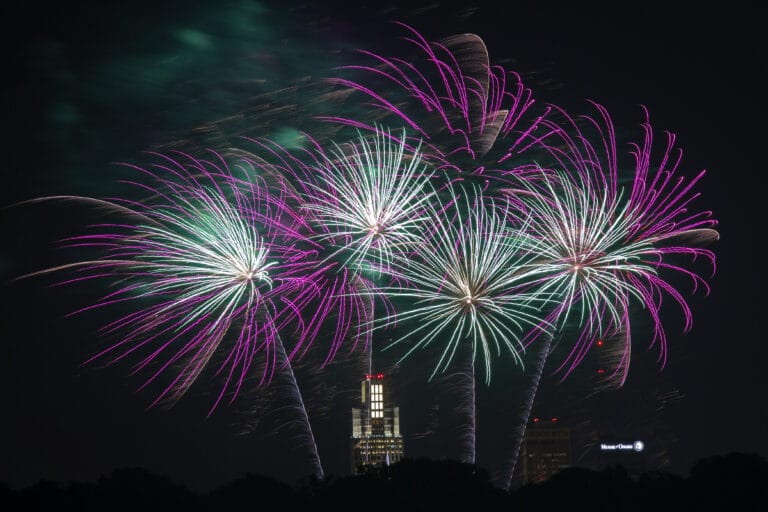 18 Things to Do Around Omaha in July
With Independence Day, warm weather, and school summer vacation, July is the perfect time for daily excursions and memorable weekend activities. If you're looking to get out of the house this July and experience what Omaha has to offer, check out these 18 annual events!
All dates for events taking place in July 2022 (will be updated for 2023 when dates available.)*
The Omaha Farmers Market runs all summer long. It's every Saturday at the Old Market and every Sunday at Aksarben Village, so every weekend you can shop for fresh produce, browse vendors, and get some fresh air!
Local vendors include Artemis Tea & Botanical, Cottonwood Hill Farms, Good Life Candle & Craft, and Culprit Cafe. Stopping by the Omaha Farmers Market is the perfect way to support the community and get out of the house this summer.
This season in Elmwood Park, Nebraska Shakespeare presents Shakespeare on the Green! Experience the classic works of the legendary William Shakespeare while you enjoy the night air in one of Omaha's beautiful city parks.
This year, Nebraska Shakespeare is putting on "The Tempest" and "Othello." If you like theater and warm summer evenings, meet us for Shakespeare on the Green.
Every Thursday in July and August, Omaha Performing Arts hosts Jazz on the Green. Listen to free jazz music in Turner Park at Midtown Crossing starting at 6:30. In addition to the improvisational magic of the jazz music, you can browse local vendors and eat great food while walking the park. Come back every Thursday through August 11th for a wonderful free way to unwind and enjoy the outdoors.
Methodist Hospital is presenting the Kids FunFare every Thursday at 10:00 am from July to August! Each week has a different theme, starting with Christmas in July, where you can meet Santa and the characters from "Frozen." And, ending with a magic show from Joe the Magician. Every week is a blast, and there's always a snack on your way out!
This event is located in the Regency Shopping Center in West Omaha. Plan to stay for about an hour. And, the best part? This is event is free for you and your kiddos!
Every year, volunteers at Lake Manawa put on a fireworks display for the community! Lake Manawa State Park is in Council Bluffs, IA, which is on the Western Iowa border just east of Omaha. It's a 1,500 square foot park with space for hiking, camping, boating, fishing, and playing on their Dream Playground!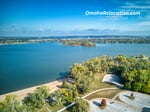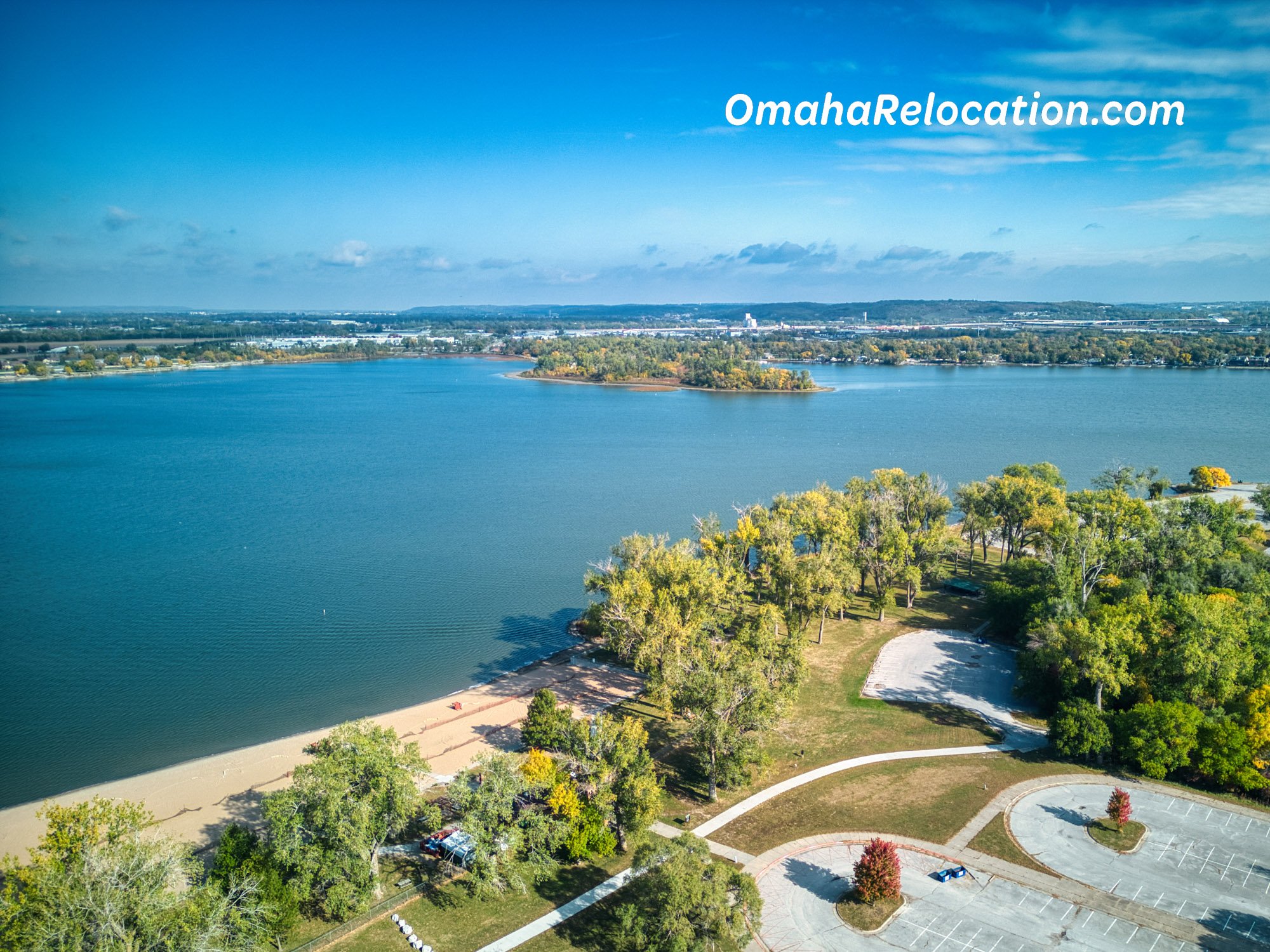 You can watch the fireworks from your boat in the beautiful lake, or you can watch from your lawn chairs on the shoreline. Either way, it'll be a spectacular display to celebrate another year of America!
Werner Park Independence Day Fireworks – July 4
If you prefer celebrating on the holiday, Werner Park has a fireworks show on Independence Day! The Omaha Storm Chasers baseball team will be playing the Toledo Mud Hens first. Then, the night will close with a breathtaking firework display.
This is a truly all-American event. Watch some baseball and celebrate Fourth of July with this memorable two-for-one activity! The Werner Park Independence Day Fireworks Show and baseball game is July 4th at 7:05 pm. It's great for a date night, family outing, or a party with friends!
Ralston is a suburb to the southwest of Omaha, and every year they host a huge Independence Day parade. The parade attracts 40,000 people to the small city of Ralston, which is five times the city's population! This is the 62nd Independence Day parade hosted in Ralston, and it's a community favorite.
Fremont, NE is the longest drive of any events on this list at about 45 minutes from Omaha. But, if you're looking for something fun to do early in July, jumping over to Fremont for their annual festival is a great idea!
The event includes a living history exhibit, car show, vendor fair, antique show, rodeo, parade, and more! You can also get great food and drinks while listening to live music or embarking on one of the historical tours. Have a blast at the John C. Fremont Days!
Omaha is full of incredible local breweries that craft their own choice alcohol. This barbeque celebrates their achievements and provides the perfect platform to taste their home crafted beer and liquor.
Infusion, Upstream, Lucky Bucket, and more brewing companies will be featured at this event. Come out to support local, small businesses and find your new favorite adult beverage!
If you're looking to enjoy some more live music this summer, check out Omaha's free blues concert series, "Playing with Fire." Local, national, and international bands will travel to Turner Park at Midtown Crossing to play the free show. It's totally family and leashed-pet friendly, so bring everyone to the Playing with Fire Concert Series.
At RiverWest Park on July 16th, have a refreshing evening tasting independent brews and eating great food. Pay for your ticket and get free beer samples all afternoon! For an extra fee, you'll even get a souvenir sample cup to fill up at each station. Grab your friends, grab a beer, and have a great time!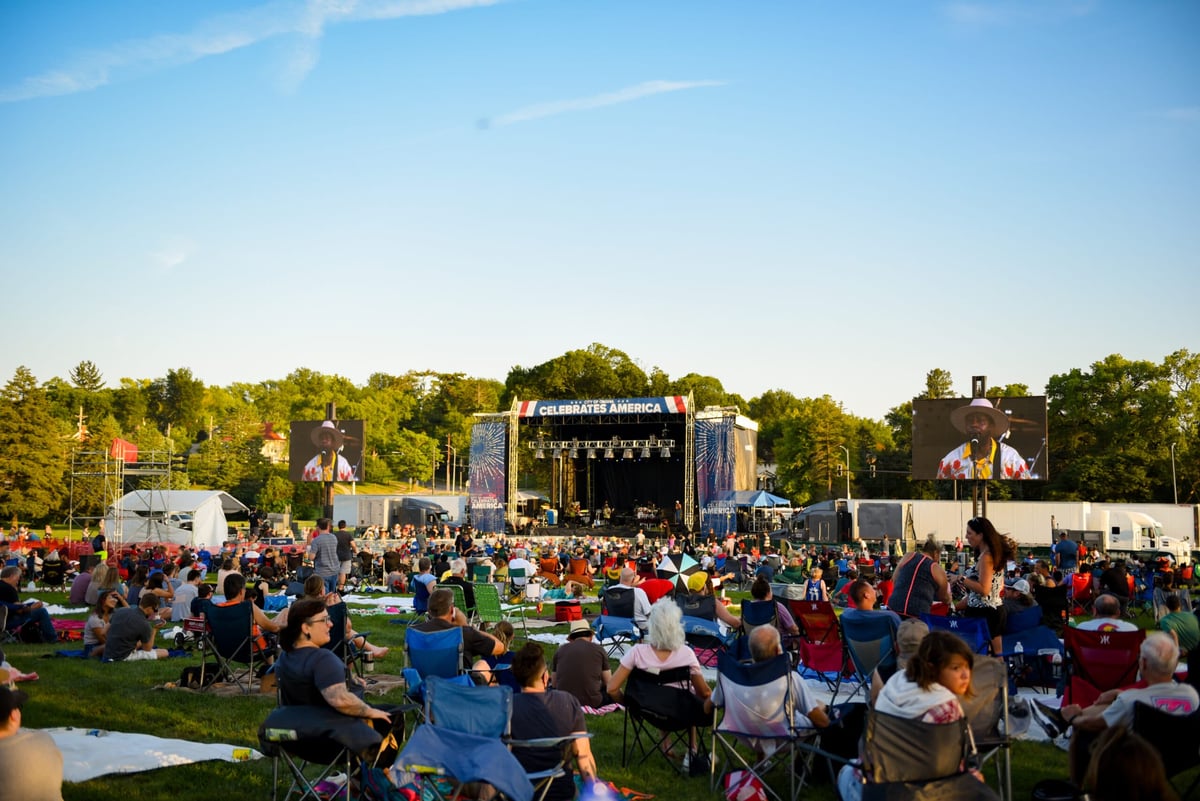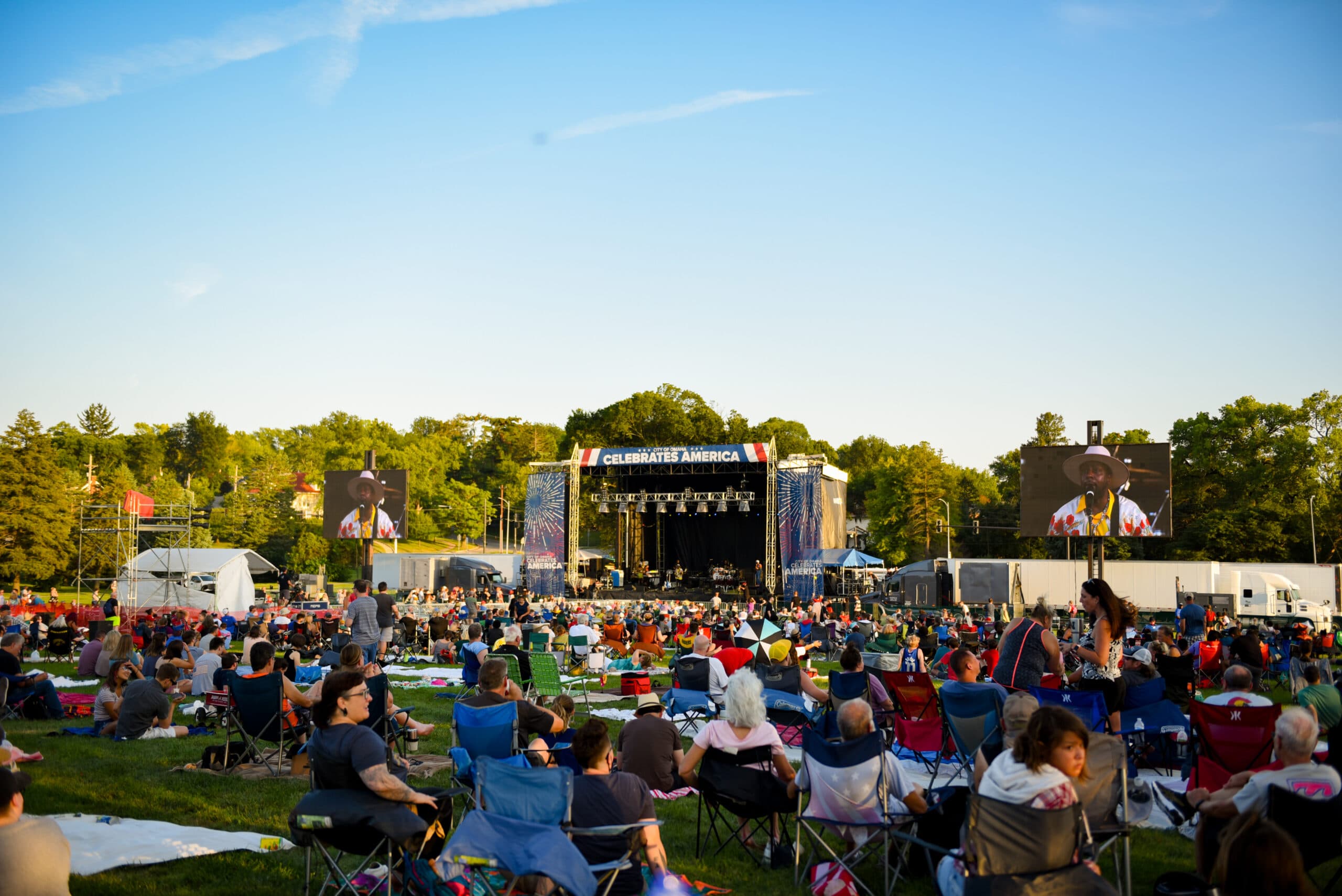 One of our most beloved local events is the Memorial Park Concert put on by the City of Omaha Celebrates America! It's a family friendly event that opens with live music and closes with a spectacular firework show.
This year (2022), the bands are Da Crabby Blues Band, Dave Mason, and Sheryl Crow! And, this whole event is taking place in Omaha's massive Memorial Park, so there'll be plenty of room to let the kids play, have a picnic, and enjoy the show.
The Children's Museum is one of Omaha's best attractions for kids! Throughout the year, they host special events at their amazing facility, including the annual Fairy Tale Ball. Kids can arrive dressed up in their favorite royal ensemble to meet and dance with princesses. There will be other themed activities too, not to mention all the regular entertainment the museum offers. This is a magical event for everyone!
Stinson Park is holding the ninth annual Ribstock! If you love barbeque, this is the perfect event for you. They'll have tons of barbeque vendors and a rib contest! You can also visit bars and the entertainment zones while you jam to live music. Ribstock is providing the food, but Lagerfest is sharing the venue to bring you the best drinks:
Nebraska Craft Brewers Guild is putting on the first annual Lagerfest during Ribstock! Tons of local brewers from the Omaha Metro and Lincoln area are coming out to bring you masterfully crafted alcoholic beverages.
When you buy a ticket to Ribstock, you get access to Lagerfest for free! These two events also benefit charity, so by attending you support the community in more ways than one.
Each year, Center Sphere hosts a charity golf tournament at the beautiful Tiburon Golf Club. Put together a four-person team and with one fee get admission to the tournament and lunch. All proceeds go to the Little Giants Foundation, so enjoy one of America's favorite pastimes and raise money for a great cause.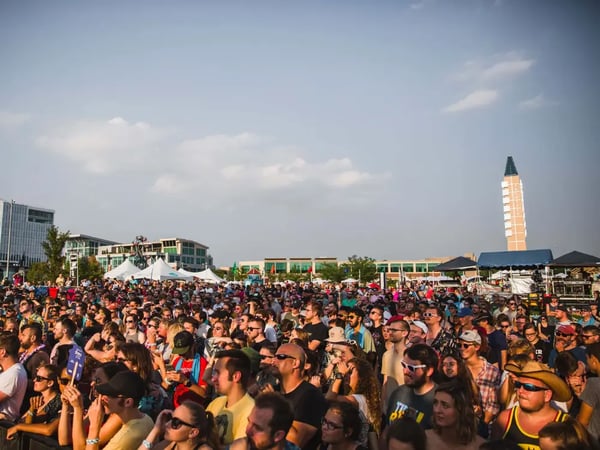 The Maha Festival at Stinson Park is a spirited concert event with a huge line-up. There are over a dozen bands across the weekend event, and that's not all they've got to do! Shop local vendors, grab a drink, eat delicious food, and participate in tons of organized activities.
In between the music, you can make bracelets with Community Alliance, weave with the Joslyn Art Museum, play music with the Omaha Conservatory of Music, create a calm kit with The Kim Foundation, and so much more! Explore your creative side with the Maha Festival this July!
This year marks the 5th annual Set Me Free Run! The charity run raises money for the Set Me Free Project, which battles human trafficking across the globe. The event is taking place at the scenic Standing Bear Lake in Northwest Omaha.
You can choose from a 5k walk/run, a 10k run, or a kids' 1-mile fun-run! There are options for all types of runners. So, bring the family out and spend a day enjoying the stunning park and supporting a tremendous cause.
Whether you're looking for an afternoon out with the family, or a memorable night with your friends, there are plenty of July events in Omaha for you!
There are so many things to do in Omaha in July! It's hard to imagine you couldn't find something to do. If you're looking for more things to do in Omaha in July or any other month, jump over to our blog! We've got all the information you need to create a memorable summer that you and your loved ones will be talking about for years to come.