Plattsmouth Community Schools
I have helped many families moving to Omaha. Contact me if you have any questions about the Omaha area or need help buying a home.
Located about 20-minutes south of Omaha, Plattsmouth Community Schools is a rural school district consisting of an early childhood center, an elementary school, one middle school, one high school and an alternative school.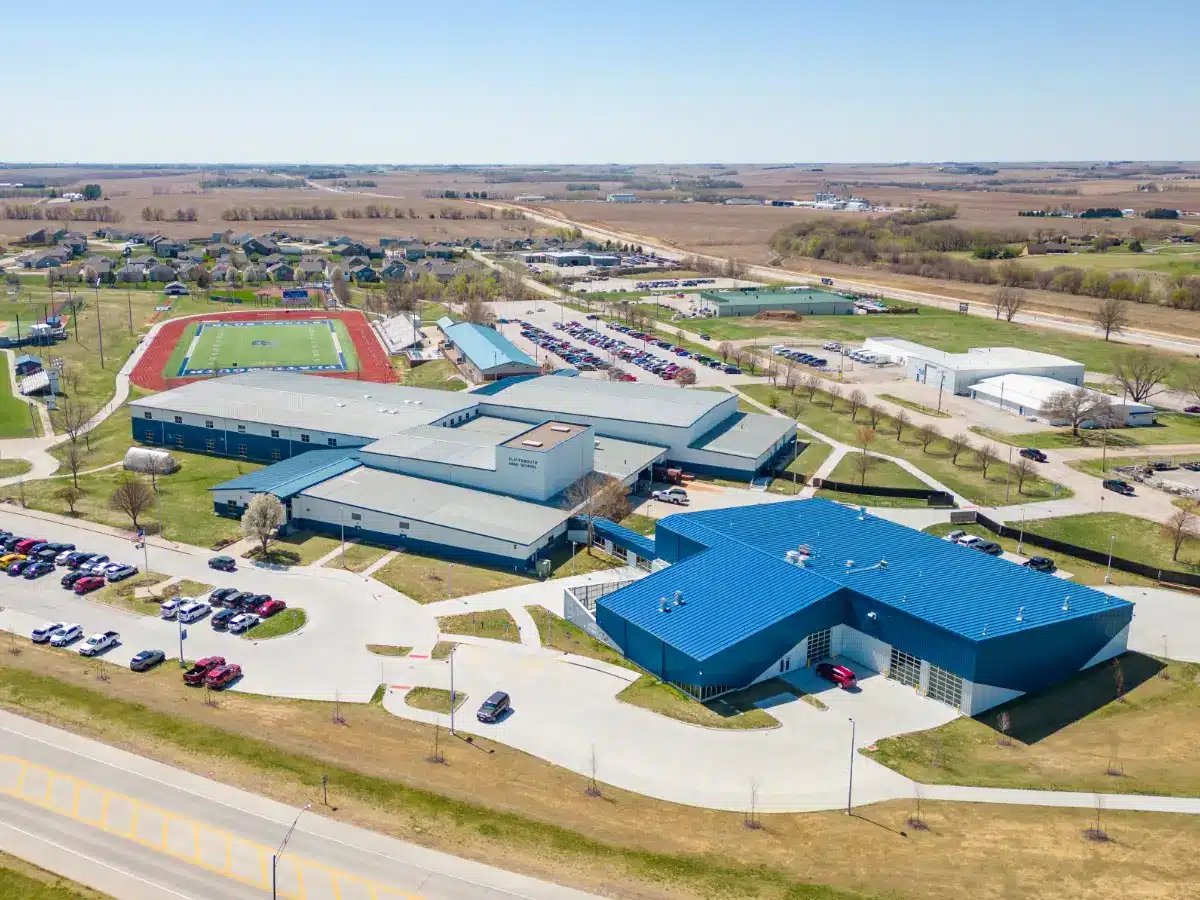 The high school is the only one in the entire State of Nebraska to provide a High School of Business program and a High School Diesel Mechanic program. A separate building close to the main high school offers expanded vocational instruction and studies related to the district's GED program. Plattsmouth High School features three College and Career Academies, allowing students to further focus on career interests in a shared learning style. PCS maintains district-wide AdvancED accreditation.
Plattsmouth High School is also a nationally recognized wall-to-wall academy high school. Every high school student has the opportunity to participate in one of three academies located on a single campus.
Boundary Map
ATEAM – Architecture/construction, transportation/logistics, environment/agriculture, art, and manufacturing
BEACH – Business/marketing/management, education, AV technology/fine arts, communications, and human services/hospitality
STEAM – Science, technology, engineering, aeronautics, and mathematics
List of Schools
Elementary School
Regular Schedule: 8:20am-3:20pm
Plattsmouth Elementary School
Middle School
Regular Schedule: 8:15am-3:30pm
Plattsmouth Community Middle School
High School
Regular Schedule: 8:05am-3:30pm
Plattsmouth High School
PLUS Center (Alternative school)
District Information
District Superintendent: Dr. Richard Hasty
District Enrollment:
Approximately 1,700 students
High School Enrollment:
Plattsmouth High School: Approximately 529 students
District Office:
Plattsmouth Community Schools
1912 East Highway 34
Plattsmouth, NE 68048
402-296-3361
Office hours: Monday-Friday, 8:00am-4:30pm
Attendance areas/boundaries
Plattsmouth Early Childhood Center
*Must apply. For ages 3 and 4
Accredited:
Nebraska State Department of Education
AdvancED/NCA