20 Unforgettable Omaha Day Trips
I have helped many families moving to Omaha. Contact me if you have any questions about the Omaha area or need help buying a home.
Omaha is a great town full of exciting sights and interesting people. But let's face it, sometimes, you just want to take a trip to see something new.
Whether you want to visit a museum just on the outskirts of the city or are willing to travel as far as Missouri for a good time, this list will point you to the best Omaha day trips you could ask for!
Note: Distances and Travel Times below are calculated based on the start location of Omaha's City Hall.
20 Unforgettable Omaha Day Trips
Day Trips for Those Who Love Cities
Here are some of the top destinations if you want to take a trip with all the sights, sounds, and conveniences of the big city!
Bellevue, NE
Distance from Omaha: 9 miles
Travel Time from Omaha: 15 minutes
Bellevue is a fun town just south of Omaha. You might like to pay it a visit if you're interested in exploring the 1,400-acre Fontenelle Forest. At this designated National Natural Landmark, you and your family can hike in the forest, go for a run over the loess hills, or learn about local wildlife at the nature center.
Or, maybe you're just hungry and looking for a new place to eat. If that's the case, Bellevue has you covered with its famous burger joint, Stella's. This bar and grill has been a Bellevue mainstay since its founding in 1949.
If you're in for an eating challenge during your day trip, Stella's boasts the Stellanator. This monster of a burger features half-a-dozen meat patties, fried eggs, and cheese slices, plus 12 slices of bacon, the works, some peanut butter on the bun, and an order of fries. If you can eat all of that in 45 minutes, you'll be a day trip champ!
Papillon, NE
Distance from Omaha: 15.7 miles
Travel Time from Omaha: 22 minutes
Papillon is another city just south of Omaha! There are many things to do in Papillion, as well as yearly events ranging from the Papillion Days parade to the Papillion Area Concert Band.
Other popular Papillion stops include:
Graley's Creamery & Confections is a relatively new establishment founded by church planters. There, you can order delicious ice cream flavors and sweet treats in a 19th century atmosphere.
Halleck Park is a truly impressive rec center with tennis and basketball courts, baseball/softball fields, and picnic areas galore.
Walnut Creek Recreation Area is perfect for camping, hiking, cycling, or boating.
And all of that is without mentioning Papillion's Butterfly Benches. These pretty benches are located throughout the Papillion area, each with a unique design and color scheme.
Distance from Omaha: 4.8 miles
Travel Time from Omaha: 12 minutes
Although Omahans like to poke fun at Council Bluffs, there's no shame in hopping across the river for some good, clean fun. From nature walks to great restaurants, there's a lot to enjoy in one of the region's largest cities.
For example, the public Tom Hanafan River's Edge Park offers a charming view of the Missouri River while linking up to the Bob Kerrey Pedestrian Bridge. Meanwhile, Lake Manawa State Park features over 1,500 acres of outdoor recreation space, about half of which is the lake itself.
If you're a history buff, enjoy the Union Pacific Railroad Museum, the "Squirrel Cage" Jail museum, or the Historic General Dodge House. And, for a day of simply fun and relaxation, check out some of Council Bluff's casinos, eateries, or the Ditmars Orchard and Vineyard.
Visitors Bureau: 509 23rd Ave, Council Bluffs, IA 51501; (844) 271-6909
Distance from Omaha: 58.6 miles
Travel Time from Omaha: 54 minutes
As if serving as the state capital wasn't enough, Lincoln has plenty of other significant and entertaining stops for day-trip visitors. Tour the 400-foot-tall State Capitol building. Take your kids on an interactive adventure at the Lincoln Children's Museum or the Lincoln Children's Zoo. Or, catch a Huskers game at the legendary Memorial Stadium. (Be sure to buy your football tickets well in advance, though!).
If you're an art junkie, you'll enjoy the Sheldon Museum of Art and the Great Plains Art Museum. The International Quilting Museum might catch your eye as well. Lincoln also has plenty of annual events, such as Abraham Lincoln's Birthday Celebration in February and the Jazz in June series hosted at the University of Nebraska-Lincoln.
Speaking of UNL, the university houses the Dairy Store. It's an aptly named creamery that sells both gourmet cheeses and delicious ice cream. Also on campus, you can learn about some of the most fascinating wonders of the Midwestern region at the Morrill Hall natural history museum.
And, if these day trips work up an appetite, chow down at one of the Historic Haymarket District's delightful restaurants:
Visitors Bureau: 3 Landmark Centre, 1128 Lincoln Mall #100, Lincoln, NE 68508; (402) 436-2350
Distance from Omaha: 96.7 miles
Travel Time from Omaha: 1 hour and 26 minutes
The adjacent corners of Nebraska, South Dakota, and Iowa make up a colloquial region locals refer to as "Siouxland." And, as its name would suggest, Sioux Center, IA is intended to fall right in the middle of this tri-state region.
Although it's less than a fifth the size of Omaha, Sioux City still has plenty to offer a day trip visitor. For instance, its Public Museum is devoted to honoring the history of the region. It does this through a variety of exhibits, including a collection of historic Native American artifacts, a donated 1918 Mack fire truck previously used by the city, and other fixtures of its 12,000-foot permanent gallery.
Another classic section of Sioux City is its Historic Fourth Street District, which dates back to the end of the 19th century and displays bars and restaurants galore. The city also hosts loads of events, ranging from live music to college sports.
Visitors Bureau: PO Box 2656, Sioux City, IA 51106; (712) 224-1000
Distance from Omaha: 135 miles
Travel Time from Omaha: 2 hours and 3 minutes
Like Lincoln, Des Moines has an impressive capitol building. What it lacks in size, it more than makes up for in grandeur, thanks to its 23-karat golden dome resting at the top!
Other fabulous sites include the beloved Adventureland theme park, the kid-friendly Science Center of Iowa, and the 31-sculpture Pappajohn Sculpture Park. If you love getting out into nature, Des Moines also has an interactive museum called Living History Farms. Beyond that, Des Moines also offers a 12-acre botanical garden and more than 800 miles of hiking and cycling trails.
And, since this day trip puts you a bit more out of the way than some of the others on this list, you'll definitely want to grab a bite at one of Des Moines' unique restaurants.
Top contenders include:
Fong's Pizza is a pizza and Chinese joint that has been name-dropped by the Food Network's Alton Brown for serving delicious tiki drinks and Crab Rangoon pizza.
Zombie Burger + Drink Lab offers creatively named burgers like the "Dawn of the Dead" breakfast burger, as well as unique shakes and mixed drinks.
Visitors Center: 400 Locust St, Ste 265, Des Moines, IA 50309; (800) 451-2625
Distance from Omaha: 185 miles
Travel Time from Omaha: 2 hours and 47 minutes
Admittedly, KC is pushing it for a day trip out of Omaha. Still, you can make it there in under three hours each way, and the rewards far outweigh the cost in miles.
Of course, KC is home to MLB's Kansas City Royals, who have played at Kauffman Stadium (aka "The K") for close to 50 years. Next door is Arrowhead Stadium, where the NFL's Kansas City Chiefs play their home games.
But KC has far more to offer visitors than just its major-league sports complexes. It's also home to the Negro Leagues Baseball Museum, the American Jazz Museum, and the two-level KC Live entertainment district.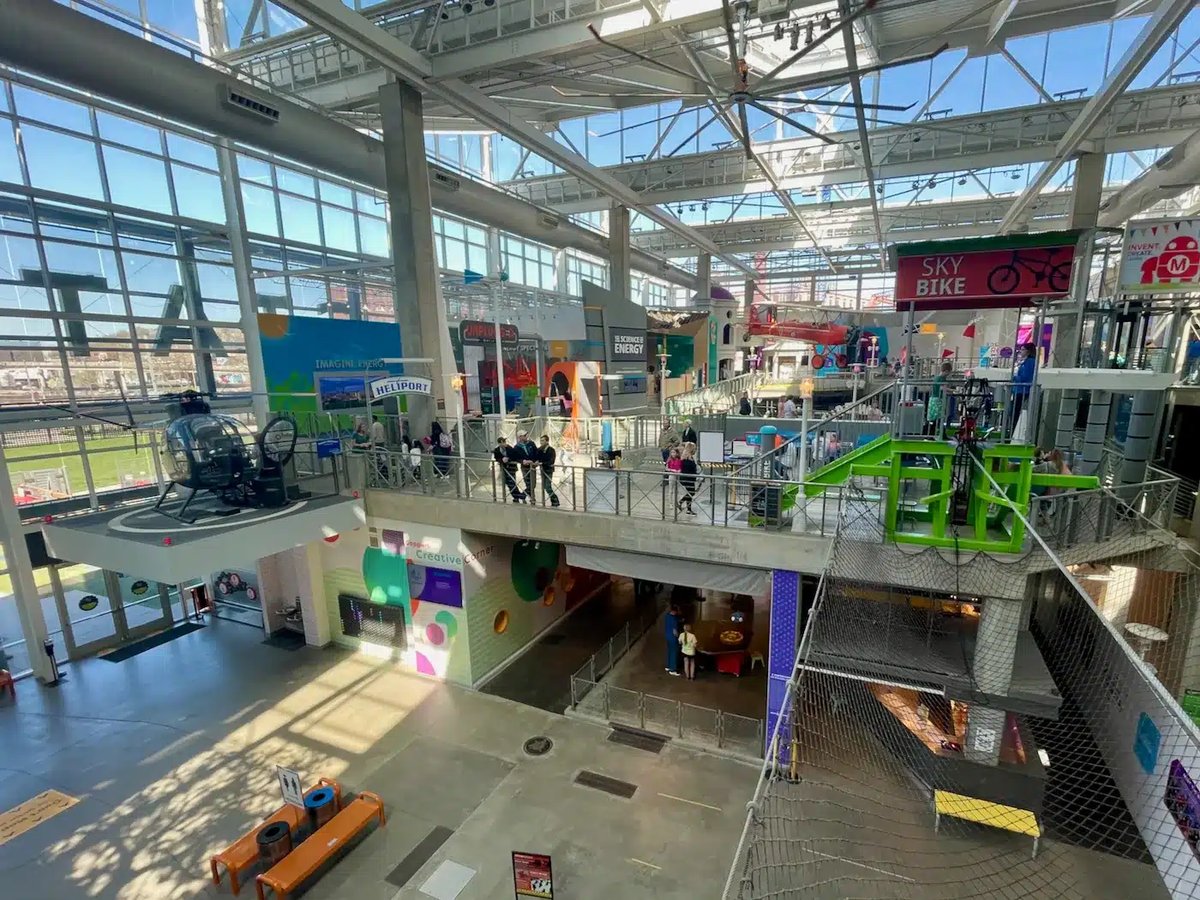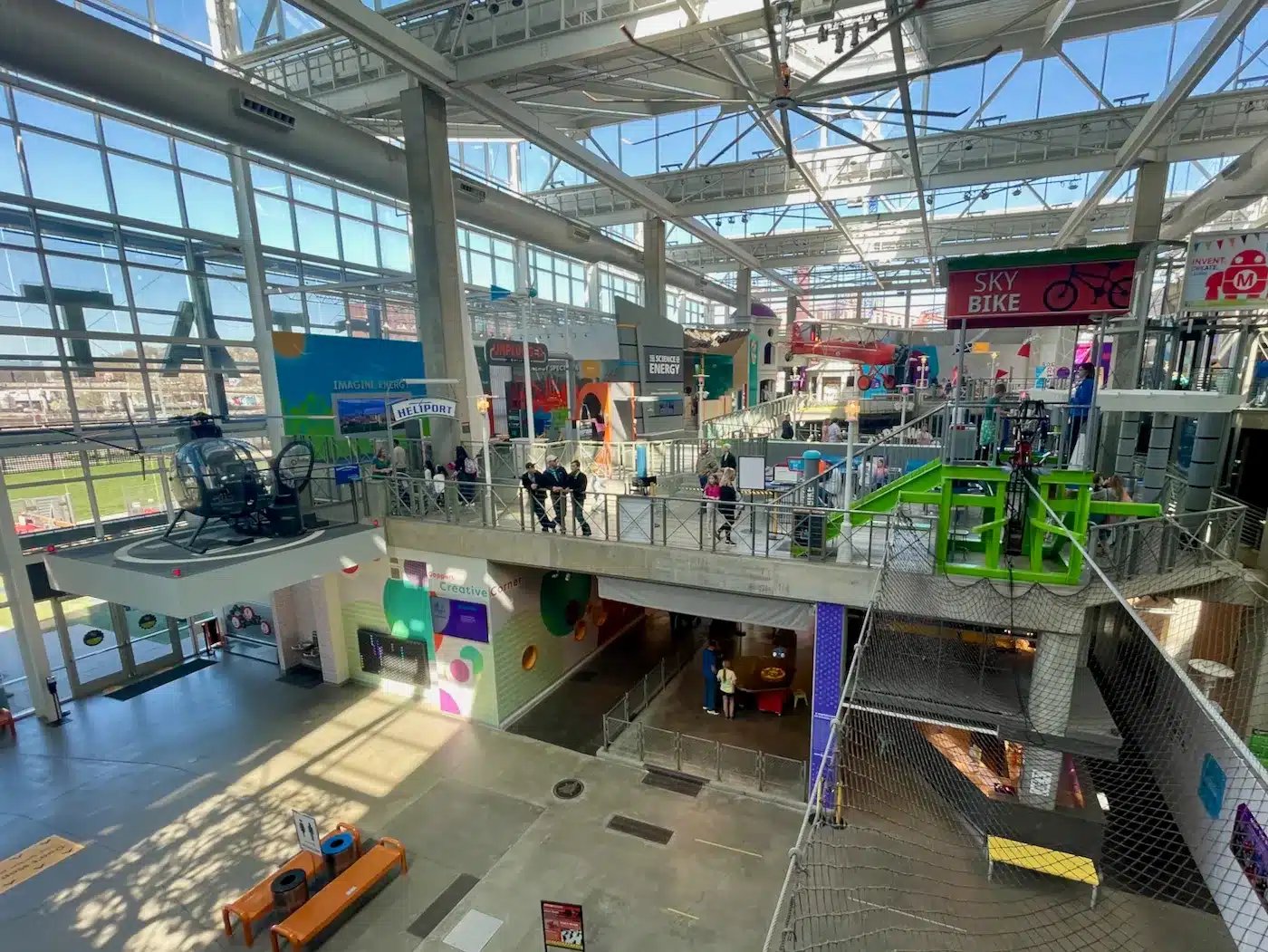 Kansas City is a kid-friendly day trip destination too. Scream on rollercoasters at Worlds of Fun, splash through the day at Oceans of Fun and the Great Wolf Lodge, or explore at the Kaleidoscope art center. Also, check out Science City at Union Station.
Visitors Center: 1241 Main St, Kansas City, MO 64106; (800) 767-7700
Day Trips for Those Who Love History
If you'd prefer that your Omaha day trip feature less urban razzle-dazzle in favor of more cultural and historical interest, then these journeys are for you!
Distance from Omaha: 45.2 miles
Travel Time from Omaha: 53 minutes
Located north of Blair, NE, Tekamah is the home of several unique attractions. These include:
Distance from Omaha: 57.4 miles
Travel Time from Omaha: 1 hour and 4 minutes
Atlantic, IA is best known for one thing: the Atlantic Coca-Cola Center and Museum. This location is one of the largest Coke museums in the country. And, it honors the town's role in bottling and distributing Coke products to much of the Midwest.
Playing on this theme, Atlantic also holds annual Coca-Cola Days in September. This event features tailgate parties, raffles, and other fairground events. It's a total blast!
Other must-sees in Atlantic include:
Atlantic's colorful downtown murals pay tribute to the town's and region's history.
The Historic Hitchcock House gives visitors a peek into the history of the Underground Railroad.
Located just half an hour to the north in Audubon, IA is the record-setting Albert the Bull, the "World's Largest Bull."
Distance from Omaha: 132 miles
Travel Time from Omaha: 2 hours
Taking a day trip to St. Joseph is a nice way to visit Missouri without a three-hour drive to KC. "Jo" is home to many historical sites, ranging from the National Pony Express Museum to the Jesse James House (where the infamous outlaw met his end). You can also learn a lot about the history of broadcasting at the Walter Cronkite Memorial.
And if you get hungry, you can stop by the JC Wyatt House restaurant, which serves upscale food in a Victorian-era home.
Visitors Bureau: 911 Frederick Ave, St. Joseph, MO 64501; (816) 233-6688
Day Trips for Those Who Love Nature
I know not everyone wants to spend their day trip partying or going to museums. In case you'd prefer a jaunt in the great outdoors, here are some wonderful Omaha day trips for nature lovers!
Distance from Omaha: 17.5 miles
Travel Time from Omaha: 24 minutes
Honey Creek is an unincorporated Iowa town that earns a spot on my list thanks to the Hitchcock Nature Center. In this impressive 1,300 acre park, you and your kids can learn about Midwestern wildlife, go for a hike, or simply enjoy the majestic scenery from the 3-story observation tower.
Just south of the nature center, support local shops by picking up some goat cheese or goat's milk gelato at the Honey Creek Creamery. And, if you're hankering for a ski trip but don't can't plan a Colorado getaway, you can always try out the Mt. Crescent Ski Area.
Distance from Omaha: 30.4 miles
Travel Time from Omaha: 33 minutes
Ashland is a perennial favorite for Omaha day trips because it's only a short drive from the big city but packs a lot of big fun. Here are a few of Ashland's big attractions:
Distance from Omaha: 30.9 miles
Travel Time from Omaha: 36 minutes
Just a bit down the river from Ashland, have a wonderful time in nature at the Platte River State Park. This site features not just one, but two separate observation towers, as well as a swimming pool, an amphitheater, and even a shooting range!
As for hiking, PRSP has a 6.7-mile loop that is perfect for beginners, while the sights of the forest are gorgeous enough to impress even the most veteran of hikers. And, if you're looking for something memorable for the whole family, take a splash at Waterfall Trail!
Distance from Omaha: 87.8 miles
Travel Time from Omaha: 1 hour and 24 minutes
In terms of sheer size, Indian Cave is a major step up from Platte River State Park. This 3,000-acre park offers over 22 miles of hiking, plus plenty of space for camping, fishing, and archery.
The "Indian Cave" itself is a great highlight. It's easy for anyone to access thanks to the relatively new boardwalk and steps. You can use this pathway to view a series of prehistoric Native American petroglyphs written on the cave walls.
The park also has a restored schoolhouse and general store that will give you a flavor of pioneer history.
Distance from Omaha: 166 miles
Travel Time from Omaha: 2 hours and 36 minutes
Despite being right on the state line near South Dakota, this isn't too terribly far for an Omaha day trip. The Missouri River is beautiful from either side, and the Nebraska side features plenty of space for fishing and horseback riding.
From Lewis and Clark Lake State Rec Area, you can cross the bridge into Yankton, SD. From there, check out the short yet challenging Gavin's Point Nature Trail or the beautiful Lewis and Clark Lake. If you do stop over in Yankton, grab a slice from the legendary Charlie's Pizza House!
Day Trips for Those with Families
Most of the Omaha day trips on this list would be suitable for kids, but these entries hold a special kind of magic for families.
Distance from Omaha: 20.8 miles
Travel Time from Omaha: 26 minutes
Home to the Sarpy County Fair, Springfield is also home to the old-fashioned-style Springfield Drug soda fountain and ice cream shop, which is a community favorite. In addition to the sweet treat on a hot day, your kiddos can cool off on a splash pad at Buffalo Park.
If that wasn't enough to fill your day, the town is only a stone's throw away from the Louisville State Recreation Area (cottonwoods, playgrounds, and paddleboards aplenty!), as well as hiking at Schramm Park.
Distance from Omaha: 43.8 miles
Travel Time from Omaha: 46 minutes
Your kids will have a blast at Nebraska City's Arbor Day Farm. This cute destination includes:
Scenic half-mile trail
Historic barns built by the family of Arbor Day founder J. Sterling Morton
52-room mansion
Apple House Market complete with cider, food items, and produce!
Greenhouse
Orchard.
Most importantly for the kids, Arbor Day Farm has a fun, outdoor playground-style Treehouse Trail and an all-ages Treetop Village. This incredible attraction is comprised of nearly a dozen treehouses connected by mid-air bridges. What an adventure!
Just outside of Nebraska City, stop at Kimmel Orchard & Vineyard to browse their delightful selection of fresh produce and locally vinted apple wines.
Distance from Omaha: 123 miles
Travel Time from Omaha: 1 hour and 54 minutes
It's not hard to wonder why Le Mars is on the list once you know its nickname: the Ice Cream Capital of the World! It earned this nickname thanks to being the home of Wells Enterprises, Inc., which is the biggest family-owned ice cream company in the US.
If you and your family make a trip over to Le Mars, you can visit the Blue Bunny Ice Cream Parlor. This shop offers classic ice cream flavors, "extreme" options like the "Chocolate Volcano," and milkshakes like the "Cold Brew Donut."
There is also a lot of memorabilia and nostalgia to explore at this one-of-a-kind location.
Visitors Center: 40 Central Ave, Le Mars, IA 51031; (712) 548-4971
Distance from Omaha: 148 miles
Travel Time from Omaha: 2 hours and 13 minutes
Finally, we have the unique experience that is Grand Island. Your kids can learn about the past through the living history storytelling at the Stuhr Museum, celebrate at the Nebraska State Fair (did anyone order a Ferris wheel?), and laugh out loud at the whimsical sculptures of Fred's Flying Circus.
Few places on this list of Omaha day trips offer a better sense of down-home Nebraska than the hijinks you and your family will find in Grand Island.
Visitors Bureau: 201 W 3rd St, Grand Island, NE 68801; (308) 382-4400
Trips Within Omaha
To have a fun day trip out of Omaha, you don't even need to leave Omaha. There are plenty of great destinations within the city for you to enjoy, especially if you love history, the outdoors, or really good food!
Distance from Omaha: 8.6 miles
Travel Time from Omaha: 19 minutes
If you're the outdoorsy type but still want to stay in the city, this destination is for you. Keystone Trail is a gorgeous bike trail that runs across roughly 27 miles of Omaha's beautiful midtown district. This paved trail allows you to walk, jog, or bike beside Little Papillion Creek.
The trail takes travelers from scenic Keystone Park in North Omaha all the way down to Bellevue, where it meets up with the Bellevue Loop Trail. Enjoy the flora and fauna of the Midwest without even leaving town!
Distance from Omaha: 2.8 miles
Travel Time from Omaha: 8 minutes
Located just on the edge of town near the Henry Doorly Zoo, Lauritzen Gardens is a lovely venue with a hundred acres of botanic garden space. Thanks to the site's curated plant displays and educational programs, color, beauty, and educational opportunities abound.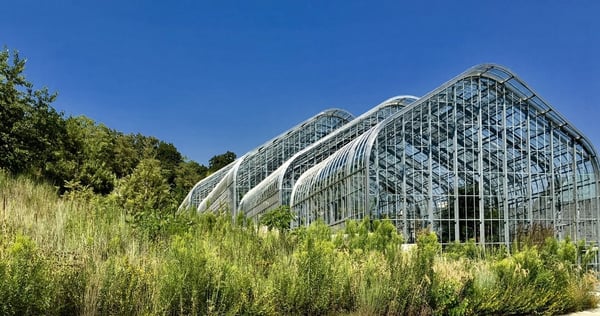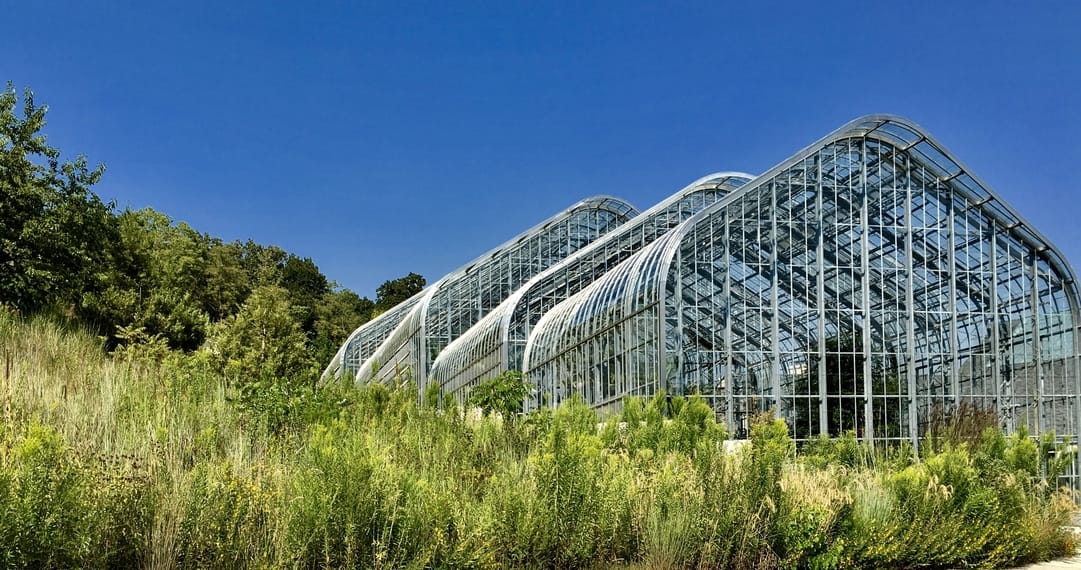 There's nothing like strolling through Lauritzen Gardens' well-managed collection of gorgeous plants, light-up critters, gurgling fountains, and seasonal displays. From Christmastime poinsettias to summertime marigolds, you'll find something that enchants you!
Distance from Omaha: 2.5 miles
Travel Time from Omaha: 8 minutes
The Bob Kerrey Bridge gives you the chance to cross between Nebraska and Iowa as you walk over the Missouri River. Apart from 3,000 feet of walkway connected to 150 miles of hiking trails, the bridge also gives you the chance to relax in the Omaha Plaza, complete with a state-of-the-art fountain!
One of the best parts of the Bob Kerrey Pedestrian Bridge is that it is free and open 24 hours a day. So no matter when you get an urge to take an Omaha day trip, you can head over and "take a walk on Bob!"
Distance from Omaha: 2.5 miles
Travel Time from Omaha: 8 minutes
From late spring to early fall, Freedom Park offers visitors a chance to experience US Navy history up close and personal. That's because the park houses a World War II-era minesweeper, the USS Hazard, as well as a Cold War-era training submarine, the USS Marlin.
As cool as these massive ships are for any curious Omaha visitor, it's just as cool that you can access the park for free! That means you and your family can take a self-guided tour of these football-field-sized vessels without dropping a dime!
Head to one of these close-to-home destinations for a memorable adventure!
I hope you've enjoyed this list of out-of-this-world Omaha day trips. You don't have to travel far from Omaha to experience the best of the Midwest. Safe travels, and happy day-tripping!