Walkable Neighborhoods in Omaha
I have helped many families moving to Omaha. Contact me if you have any questions about the Omaha area or need help buying a home.
Omaha is not a very walkable city. If you live here, you will likely need a car, but some neighborhoods are more walkable than others. Here are a few to consider.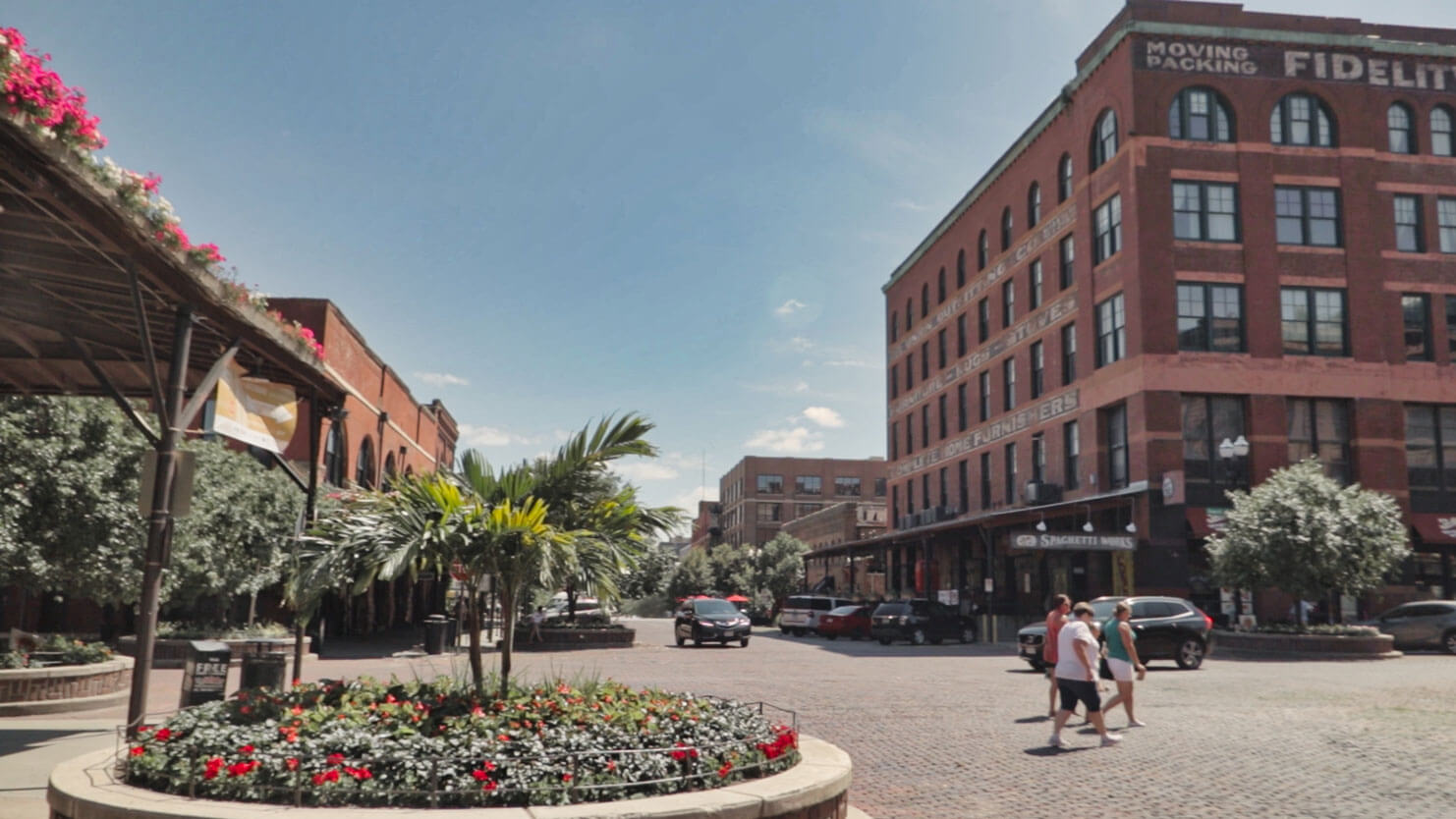 If walkability is important to you, you will want look at areas in midtown and downtown.
Downtown
Downtown Omaha is probably the most walkable area of town.
You have an abundance of entertainment and culture in a small area.
Living downtown improved dramatically in 2022 with the renovation of the Gene Leahy Mall – a huge park in the middle of downtown.
Downtown is home to corporate headquarters and a lot of industry so you can live and also work downtown. That makes it different than the other walkable neighborhoods.
If you want to live downtown, you may have to rent. There are condos for sale but not many.
There have been quite a few new apartment complexes that have popped up over the past 10 years – so living downtown doesn't mean living in an old building.
Dundee
I lived in Dundee for over 10 years and in my opinion it's one of the best neighborhoods in Omaha.
You have a vibrant downtown district that has restaurants (Avoli Osteria, Jaipur, and Pitch) and bars . It also has hair salons, a florist, furniture boutique, coffee shop, and also my office. 🙂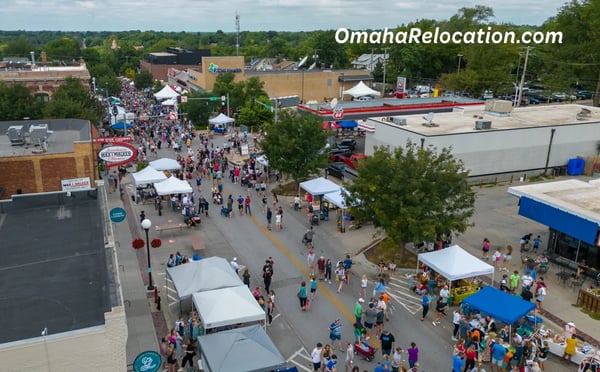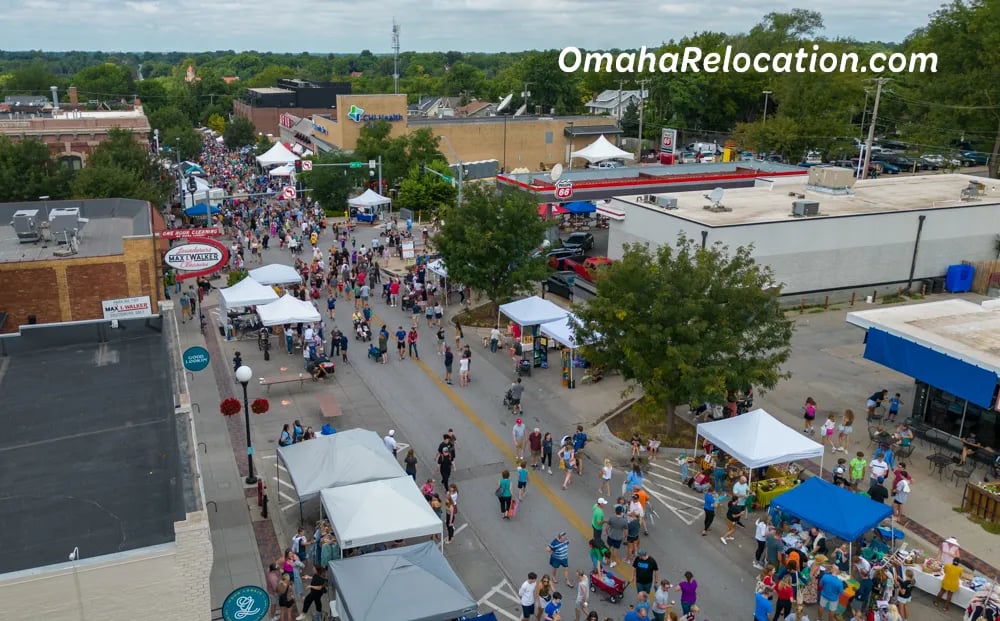 Dundee is walking distance to Memorial Park where you can walk your dog, play ultimate frisbee, or fly a kite.
It's also convenient to Dodge St if you want to hop on public transportation and head downtown or out west.
Homes in Dundee range in price from $200k to over $1 million. The homes will be older but have a lot of charm. Since it's a walkable neighborhood, don't expect to have huge lots.
If you are looking to rent in Dundee, there are a bunch of options. There are duplexes, single family homes, and even newer apartment complexes such as The Duke and Dundee Flats.
Blackstone
Blackstone has gone through a huge renaissance in the past few years. If you asked a local 10 years ago where Blackstone was, they couldn't even tell you.
Today, it is home to one of the most vibrant and hip neighborhoods in Omaha.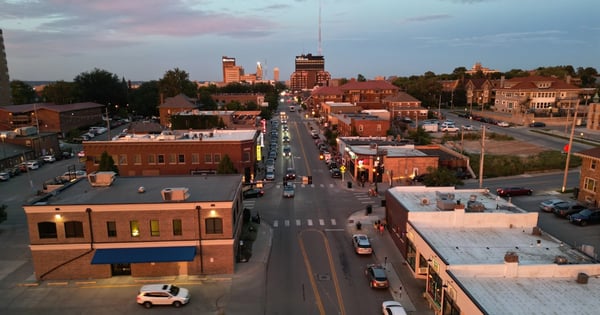 The recently completed Cottonwood Hotel has become a popular staycation destination for locals. You will also find numerous restaurants as well as Coneflower Creamery which is a personal favorite with my family.
Blackstone is right next to UNMC (and not too far from Creighton and UNO) so its a popular location for medical students, college students, and young professionals.
If you want to live in the Blackstone neighborhood, you will probably have to rent. GreenSlate Development has built, renovated, and currently manages a lot of the properties in the area. But there are other rentals available whether you are looking for a brand new building or something older and a little less expensive.
If you get a little farther away from the heart of Blackstone, you will find places you can buy. Midtown Crossing offers rentals as well as condos you can buy. Field Club is also nearby.
Aksarben
Aksarben (Nebraska spelled backward) can be found below. It is east of 72nd, north of Center, west of Saddle Creek, and south of Pacific/Leavenworth.
The Aksarben neighborhood used to be anchored by a horse racing complex. It shut down in 1995 and in 2005 it was demolished to give way to Aksarben Village.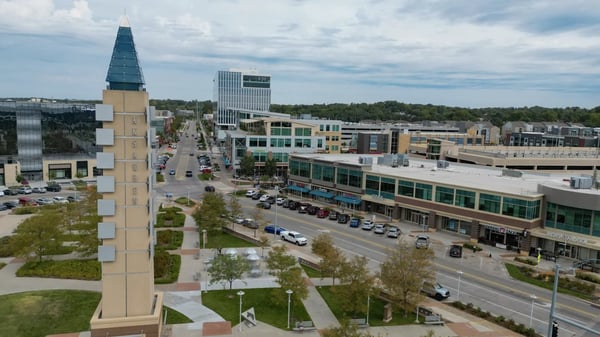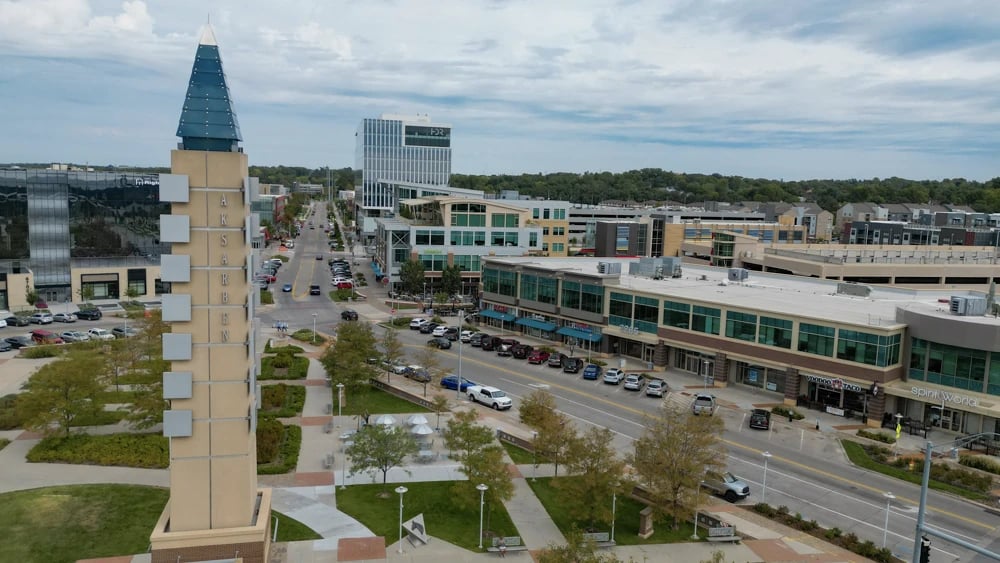 Aksarben Village has made the Aksarben neighborhood much more walkable.
You have numerous restaurants, a movie theater, an arena, corporate headquarters, and more within walking distance.
Benson
Benson is located northwest of Dundee near 60th and Maple.
Downtown Benson has some of the best restaurants in Omaha. It also has multiple music venues and lots of nightlife options including Beercade (a bar that's an arcade).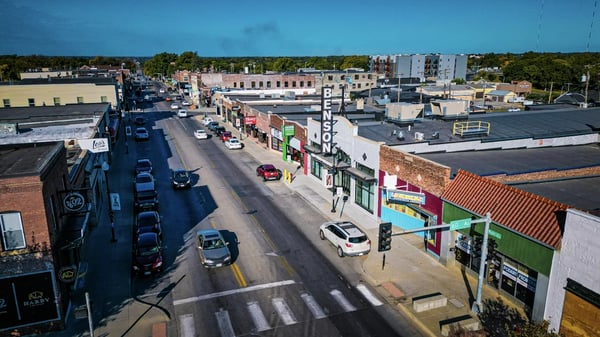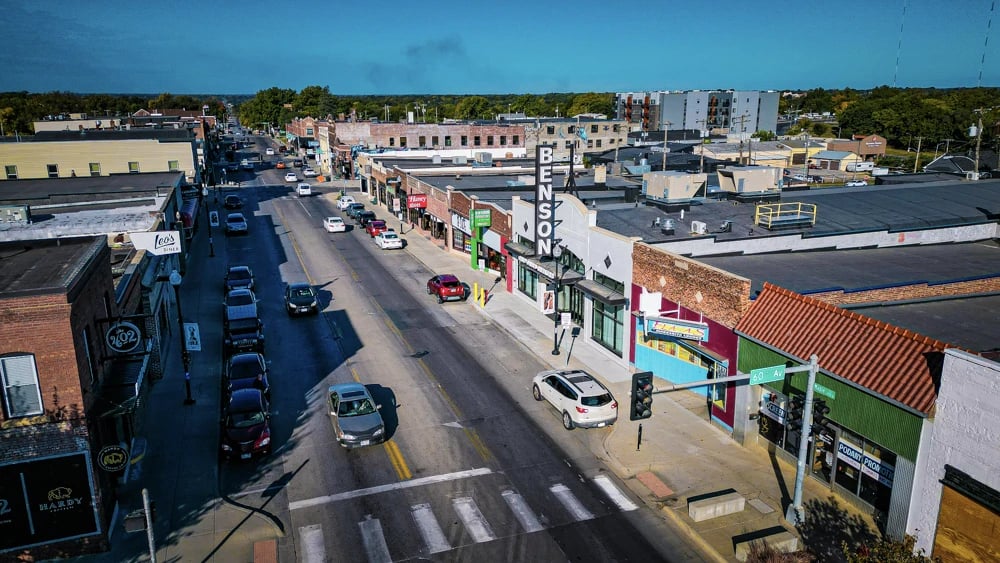 If you decide to live in Benson, you have a lot of options.
Several new apartments were built in the past few years including Benson Lights Apartments and The Mill.
If you want to buy, you'll be happy to know Benson has some of the more affordable homes in the midtown area.