Guide to Living in Fremont, Nebraska
I have helped many families moving to Omaha. Contact me if you have any questions about the Omaha area or need help buying a home.
Fremont is located northwest of Omaha off Highway 275 in Dodge County. It's about a 30-minute drive into Omaha.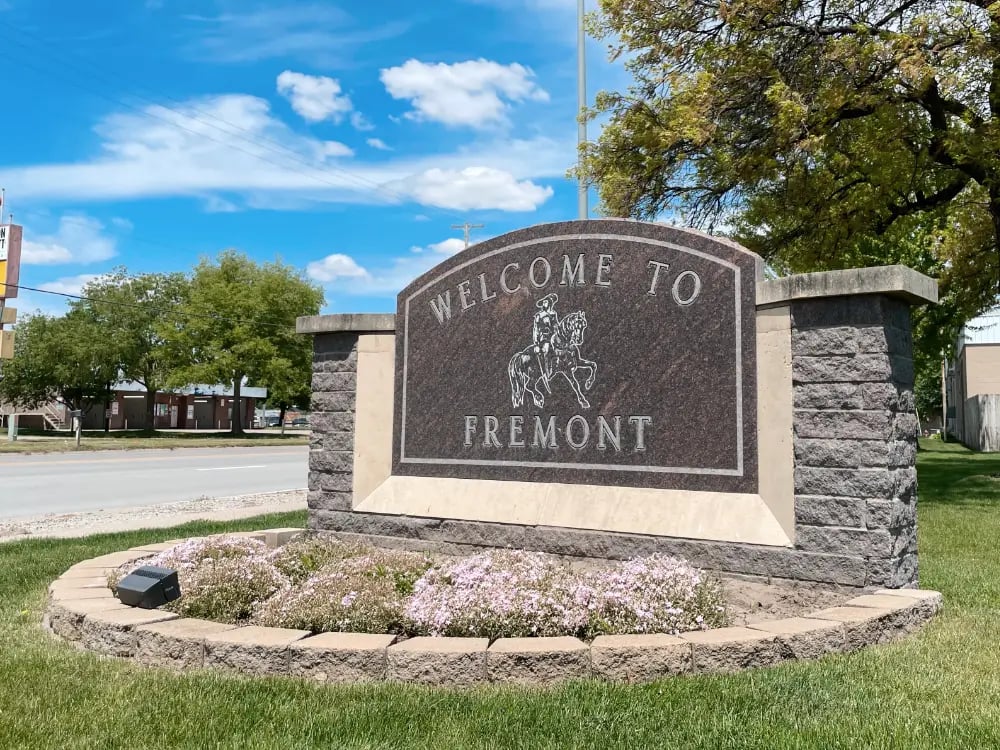 Demographics
Fremont is a town of 26,000 people inside Dodge County, northwest of Douglas County, where Omaha is located. The median age in Fremont is 37.8, with many young families. There is a good mix of age groups throughout the city. There is a bit more diversity in the area, with around 20% of people identifying as an ethnicity besides white. This isn't comparable to Omaha, but it is one of the most diverse suburbs of Omaha.
What's Considered Fremont?
Fremont is its city. It is enclosed by Highways 275, 30, and Military Avenue. Fremont Lakes and the Platte River also make a natural border to the southwest.
Navigating Fremont
The main streets in Fremont's north and south are Luther Rd, Bell Street, and Highway 77 (Broad Street). The main east and west streets are 23rd Street and Military Ave. Fremont also has multiple highways running through and around the city, which help get from point A to point B.
Safety
Fremont is below average for the state when it comes to the crime rate. This is primarily due to its size. However, there are not a lot of violent crimes inside of Fremont. Therefore, it's okay to walk around and feel safe, but it might be best to walk around with a friend if going out at night.
Hospitals Nearby
Methodist Fremont Hospital is located at 450 E 23rd Street, 68025.
Schools
Fremont has seven elementary schools, a middle school, and a high school through Fremont Public Schools. They also have a college, Midland University, that offers multiple four-year degrees and master's degrees. Fremont High School is a Class A school. There is also a Metropolitan Community College location in Fremont.
Parks & Recreation
Fremont is home to several amazing parks, including Clemmons Dog Park, Fremont Splash Station, Barnard Park, Ruwe Park, John C. Fremont City Park, Van Anda Park, Midland Park, Milliken Park, Davenport Park, and Luther Hormel Memorial Park.